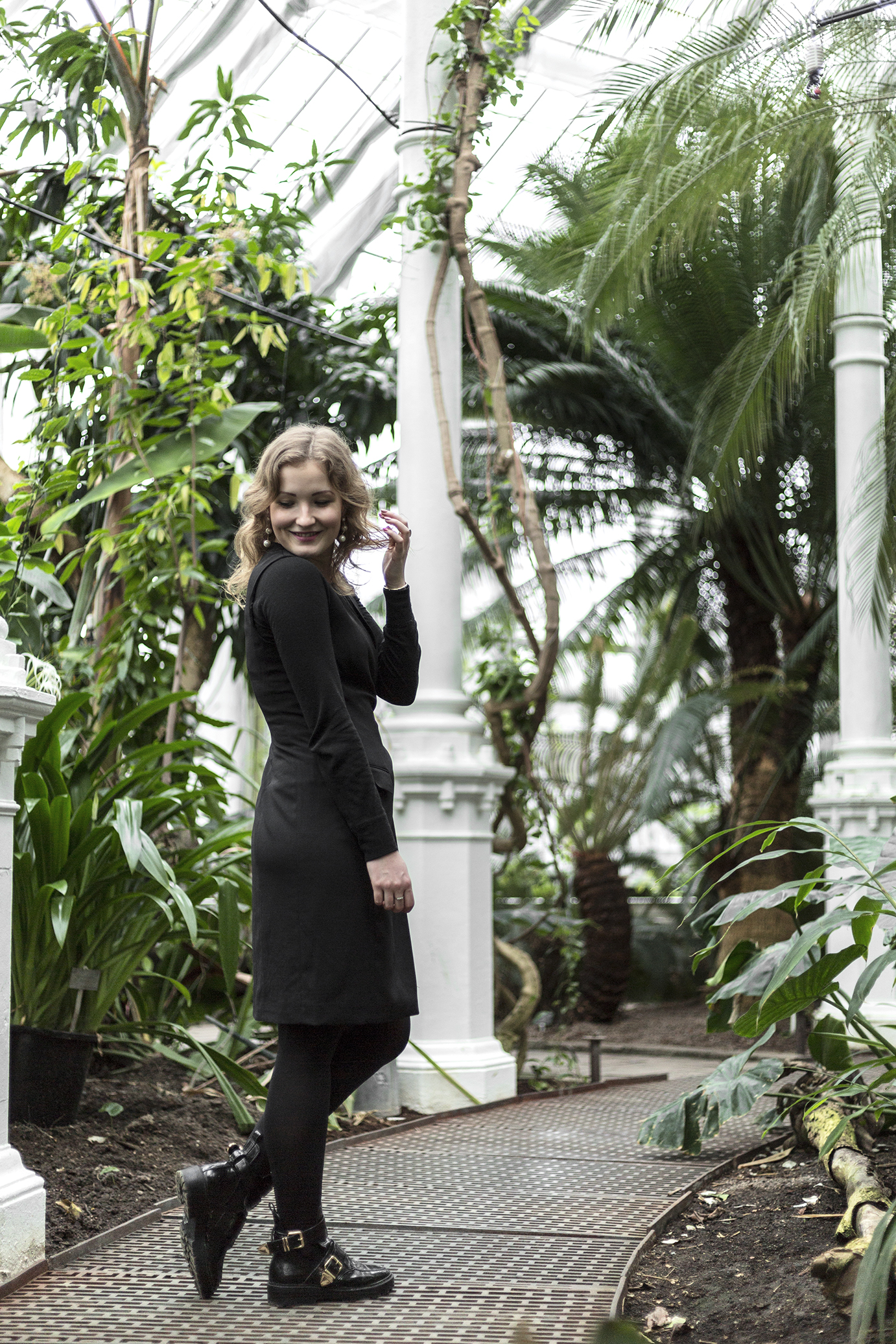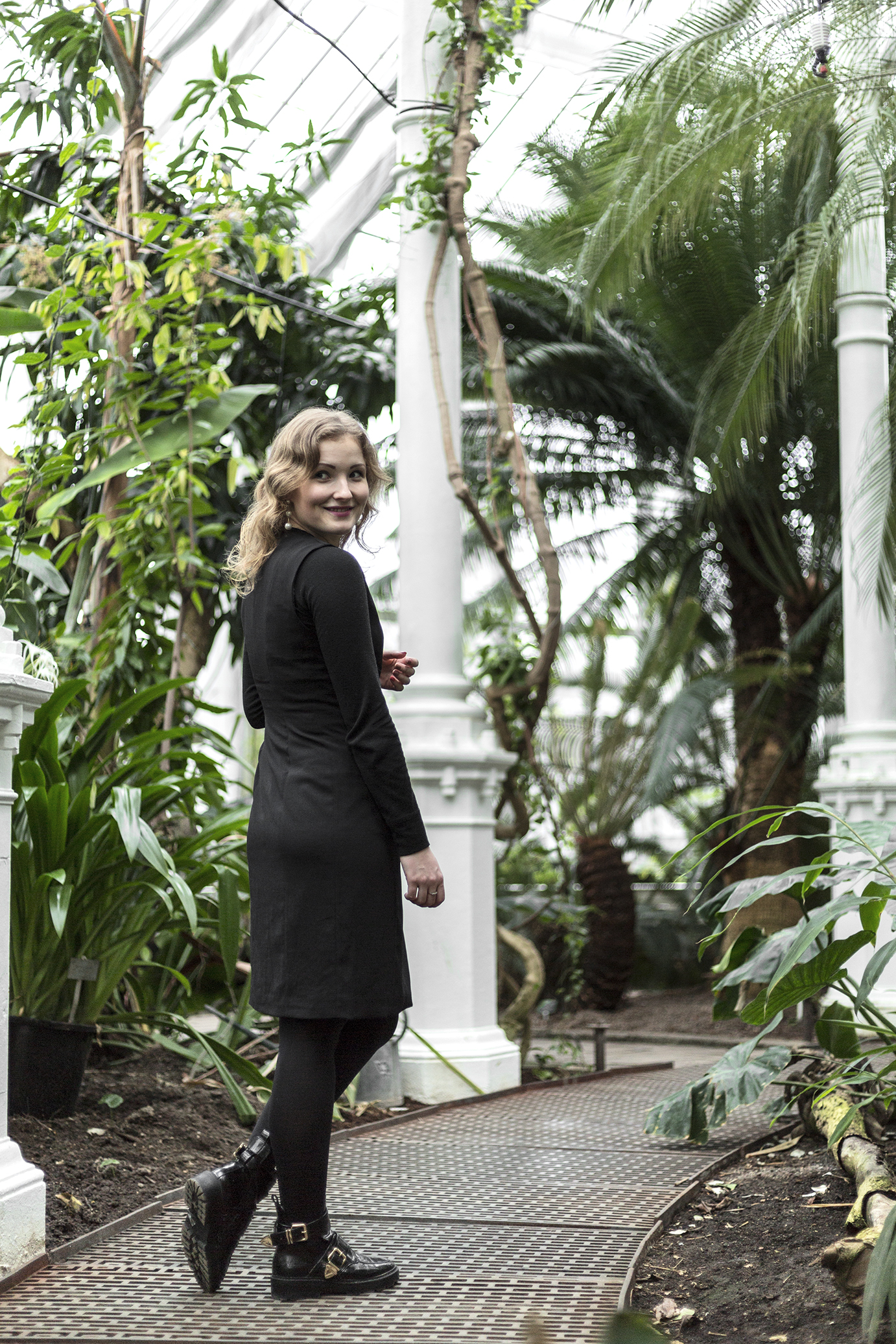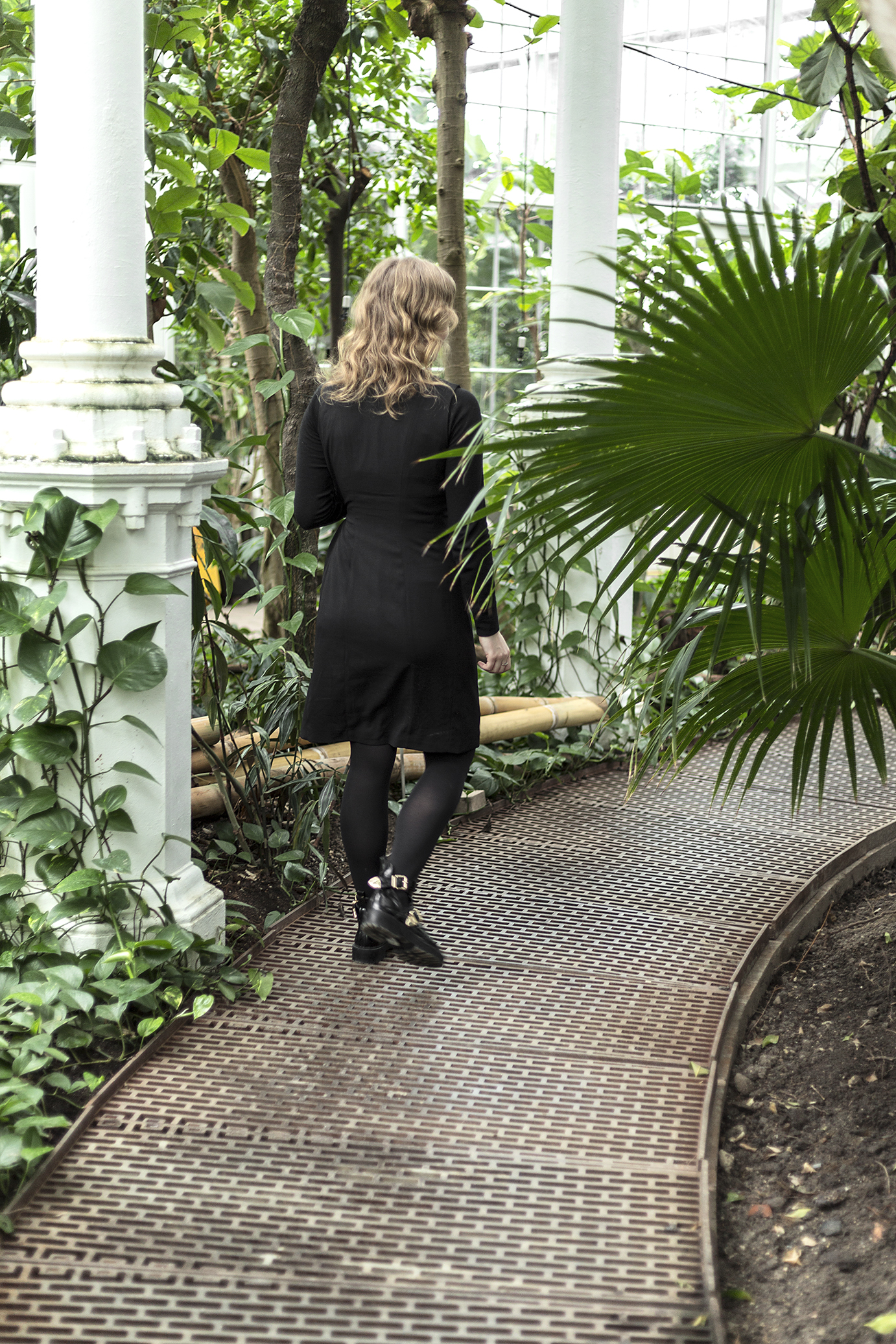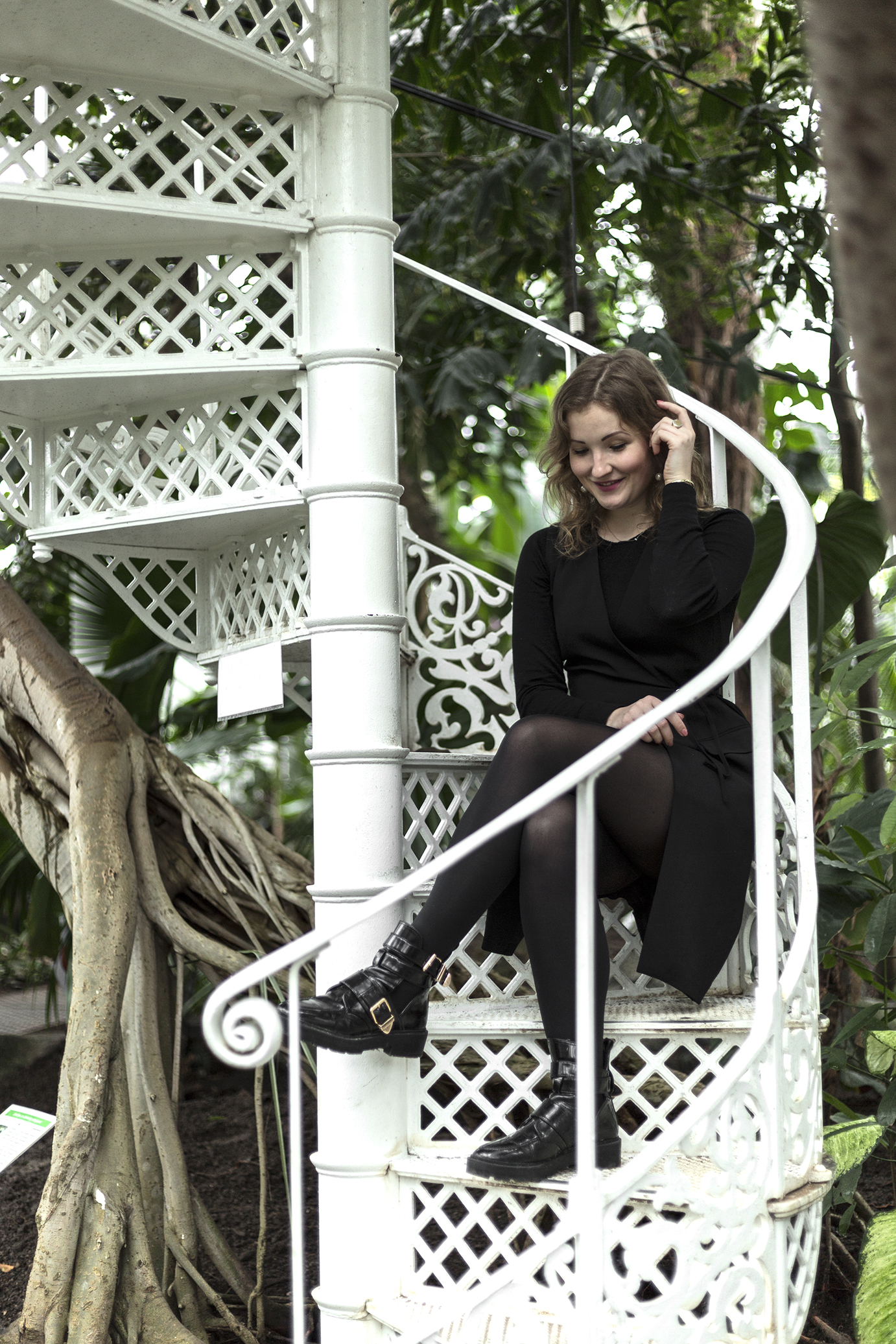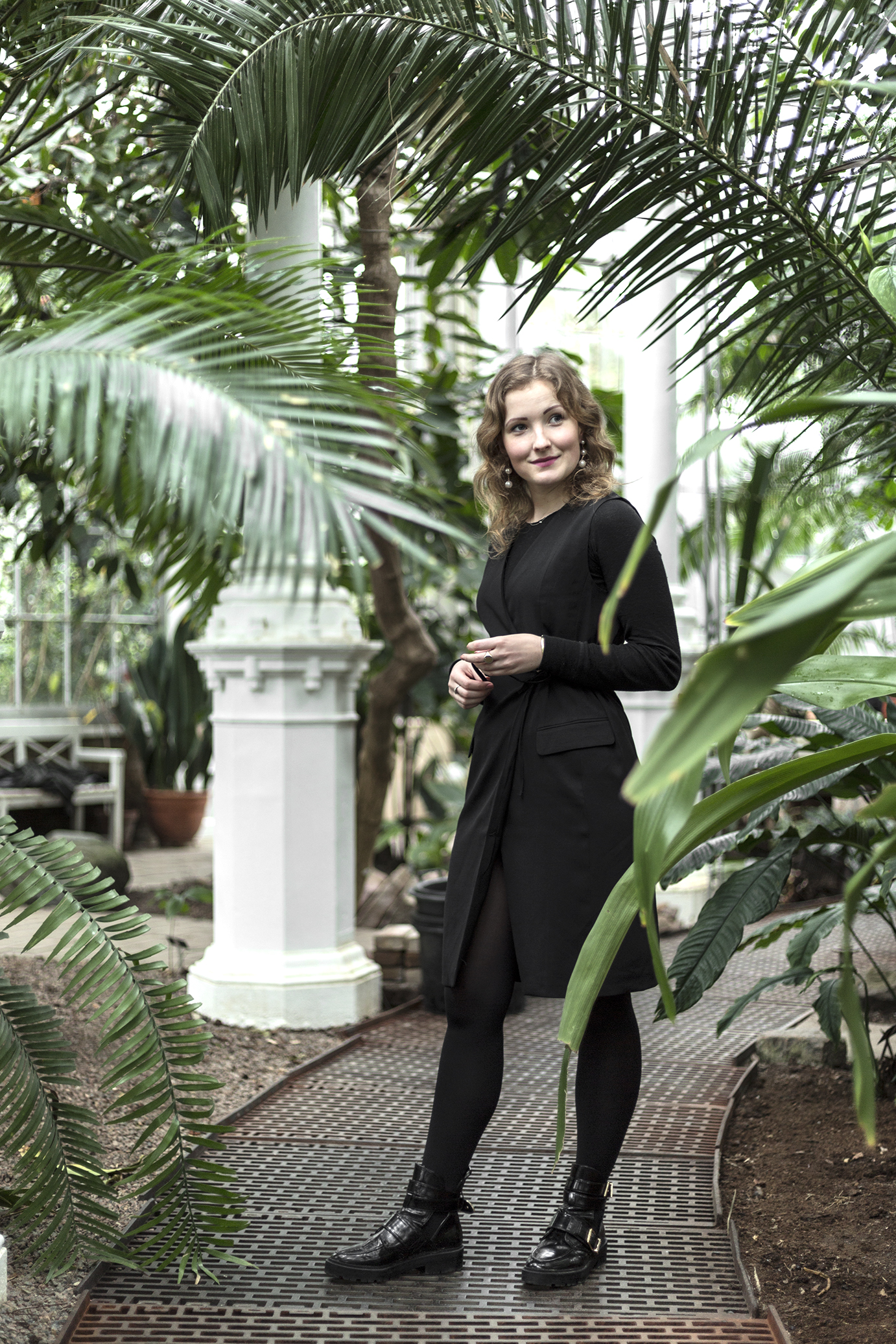 ENGLISH: (DANISH VERSION BELOW) – PHOTOGRAPHY BY MARTINA LANOTTE
The pictures above were shot in the Palmtree House in Copenhagen Botanical Garden the other day. I think it works pretty well as outfit shoot location! Actually, when I met up with Martina to shoot the photos, we found out that the house is closed on Mondays. It was Monday. Luckily, the gardener was nice enough to let us in real quick. Luckily, I think we ended up with some good photos although we didn't have much time to shoot them. So: remember, if you want to visit the Palmtree House in the Botanical Garden – don't go on a Monday!
So – what have I been up to lately? Besides same old same old – waking up, biking to class, attending class, blogging, working, eating, meeting friends, sleeping again? I have…
See also: what have I been up to #1, #2 and #3
…had the girls from TRADONO over to shoot a Closet Confidential video for me (in Danish).
…posted quite a lot of posts about my amazing trip to Paris. Especially about my new Gucci baby. And this awesome hotel that you have to stay at when in Paris.
…started reading an amazing book. Not a book for university, though. Shame!….
…had my nails done. It is an expensive habit to get addicted to having nice nails always.
…found out that I only have five weeks left of school for this semester. Then it is time for a two month exam period. BUT, I can't believe where time goes. Then, just like that, I am already done with my first year of university. Damn!
…been so excited that the nights are lighter, the sun is shining and the weather is warmer. Spring is here and that means that summer is coming.
…been super excited for next week where I am leaving again. Can you guess where I am going? It start with a B… <3
__________________________________
Dansk: Er den Botaniske Have i København lige perfekt til photoshoots eller hvad? Faktisk mødtes jeg med min fotograf Martina en mandag for at skyde ovenstående billeder. Vi finder da ud af, at Palmehuset har lukket for besøgende. Om mandagen…. Vi så, at der var en gartner inden for, og vi spurgte ham sødt, om vi måtte komme ind og hurtigt skyde nogle billeder. Han lukkede os ind, og vi var taknemmelige. Så var vi ikke gået helt forgæves. Vi skyndte os, men jeg synes i sidste ende, at resultatet er blevet meget fint. Husk altså: at hvis I vil inden for i Palmehuset i Botanisk Have, så har de lukket om mandagen. Godt så.
Hvad har jeg så fået tiden til at gå med på det sidste? Udover at vågne, cykle til CBS på Dalgas Have (hvor jeg desværre har de fleste af mine undervisningstimer dette semester. Der er fint, men det er bare liiiidt nemmere at cykle til CBS på Solbjerg Plads. #firstworldproblems), haft et par timers undervisning, blogget, arbejdet, ses med venner? Klassisk hverdagstrummerum. Udover det, så har jeg…
Læs også: what have I been up to #1, #2 and #3
…haft de søde piger fra Tradono (loppemarkeds-appen) på besøg. De har optaget en video af mig. Jeg skal nok give lyd, når den udgives.
…skrevet ret meget om min fantastiske tur til Paris. Jeg har både tippet om et fedt hotel og vist jer min nye taske.
…begyndt at læse "100 dage" af Lotte Kaa Andersen. Det er fortsættelsen til "Hambros Alle 7-9-13", som jeg slugte sidste år.
…har så stadig ikke fået læst de bøger, jeg burde. Uni-bøgerne… Shame.
…fået lavet negle. Det er en dyr vane at blive afhængig af shellac og at have pæne negle.
…talt mig frem til, at jeg har under seks ugers undervisning tilbage inden en meget lang eksamensperiode. Så er jeg færdig med mit første år på universitetet. Jeg føler, at jeg lige er startet. Shit. Hvor bliver tiden af?
…arbejdet på en guide til Paris. En mega hipster-guide. Jeg gør den færdig inden påskeferien, så dem der måske skal af sted der kan nå at læse den.
…glædet mig over sommertid, lysere nætter, højere temperaturer.
…og glædet mig til, at jeg skal et par kilometer sydpå næste uge og holde ferie. Glædet mig helt vildt faktisk. Kan I mon gætte, hvor jeg skal hen? Ledetråd: det starter med B…