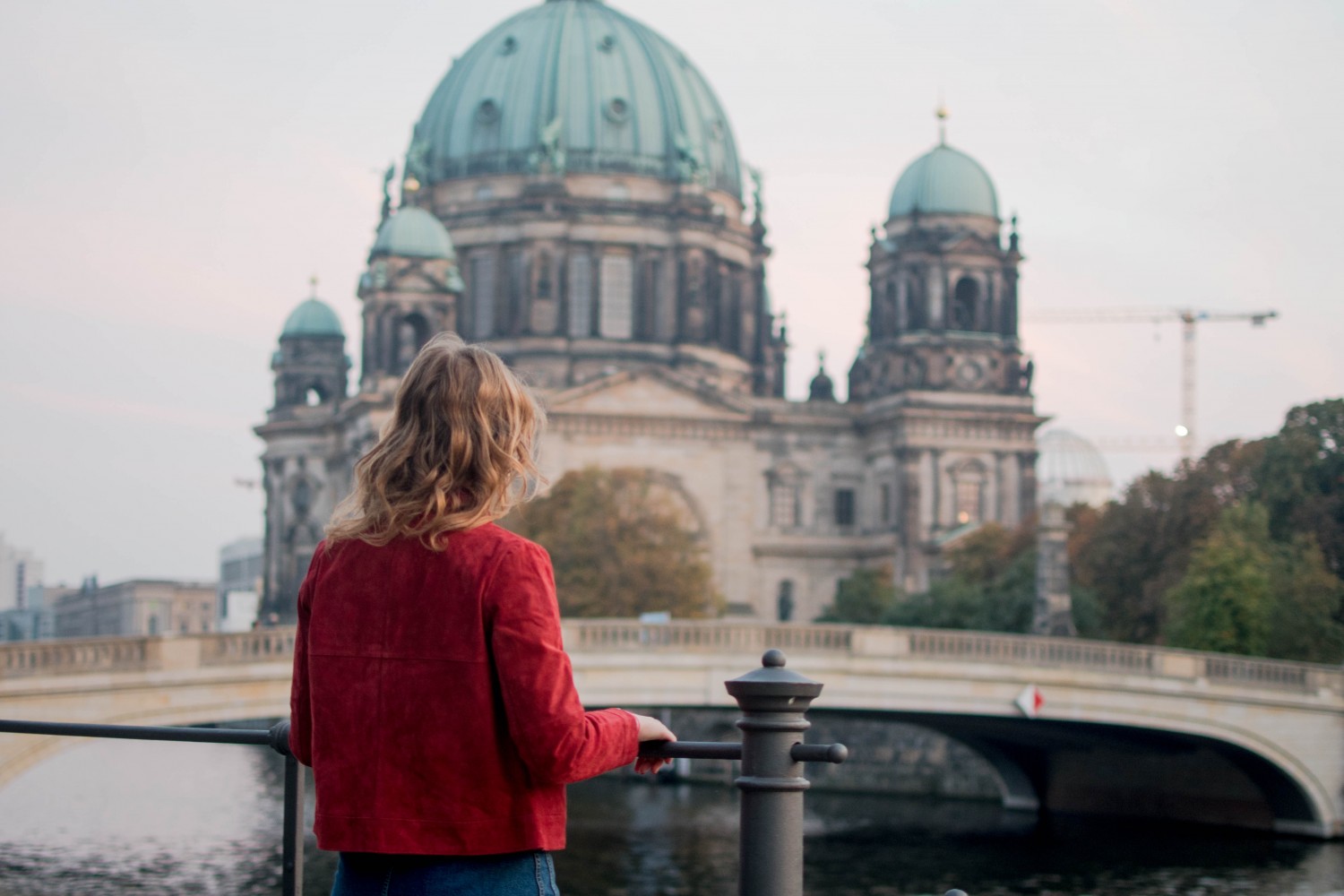 ENGLISH: Today is the day I have been insanely excited for the past month. I have hardly been able to wait and have found myself singing "I am going to Berlin!" every day for the past week. Yep, that is how excited I am. I can't believe that I haven't been back since September last year. That's a long time to be away from the city I lived in for more than three years.
I am going with my brother, my parents and my boyfriend and I am sure we will have the best time. We all love Berlin and we have no schedule. That means that we are just going to chill, enjoy and do all of our favorite things such as getting morning coffee and roaming the market at Boxhagener Platz, get the best döner in Berlin and enjoy the amazing city. I am so so so excited. How are you all spending your Easter?
READ ALSO: MY STORY OF LIVING THREE YEARS IN BERLIN
___________________________
DANISH: I dag er det fredag og påskeferien er, for mit vedkommende, skudt i gang. Det er en dag, jeg har glædet mig helt overdrevet meget til i lang tid. De sidste mange dage har jeg gået og sunget mere eller mindre højlydt og sagt "jeg skal til Berlin!". Om et par timer sætter jeg mig nemlig ind i bilen med kurs mod færgen og sidenhen Berlin. Jeg glæder mig helt vildt meget, har jeg sagt det? 😉 Det er ret ufatteligt, at det var helt tilbage i september, jeg var af sted sidst. Ikke fordi det ndøvendigvis er lang tid, men det er det for mig, når man tænker over, at Berlin faktis ker den by, jeg boede i i tre år. Det vil altså sige, at jeg kun har været tilbage én gang, siden jeg flyttede til København i slut august.
Jeg skal af sted med mine forældre, min tvillingebror og min kæreste. Tid har vi nok af, for vi skal være af sted fra fredag-onsdag. Vi har ikke nogle specielle planer for dagene, men vi skal selvfølgelig forbi alle vores yndlingssteder. Vi blogges fra Berlin <3 Hvad skal I bruge påskeferien på?
LÆS OGSÅ: MINE TRE ÅR BOSAT I BERLIN