ENGLISH: Long time no see! I have been on a long vacation which has also, yet unintendedly included a vacation from my blog. Now, the long easter vacation has come to an end and it is back to school, back to working out, back to eating a little less cake (I think I have had my fair share of cake this past week!) and of course, back to blogging <3 I spent the first five days of my easter vacation in Berlin. It was so great to be back!!! Here is what I did in the form of a little photo diary from Berlin:
_________________________
DANSK: Hov, så gik der lige pludselig nogle dage væk fra bloggen. Det var altså ikke meningen, men sådan blev det. Jeg har altså holdt godt og grundigt ferie og formået at lave tæt på ingen ting. De første fem dage af ferien brugte jeg i Berlin. Jeg har ikke været i Berlin siden september sidste år, så jeg glædede mig helt vildt. Jeg var så priviligeret, at både min kæreste, min tvillingebror og mine forældre var med mig, så der var dømt hygge og familietid. Det klager jeg ikke over. Her er hvad vi lavede i en lille dagbogsform: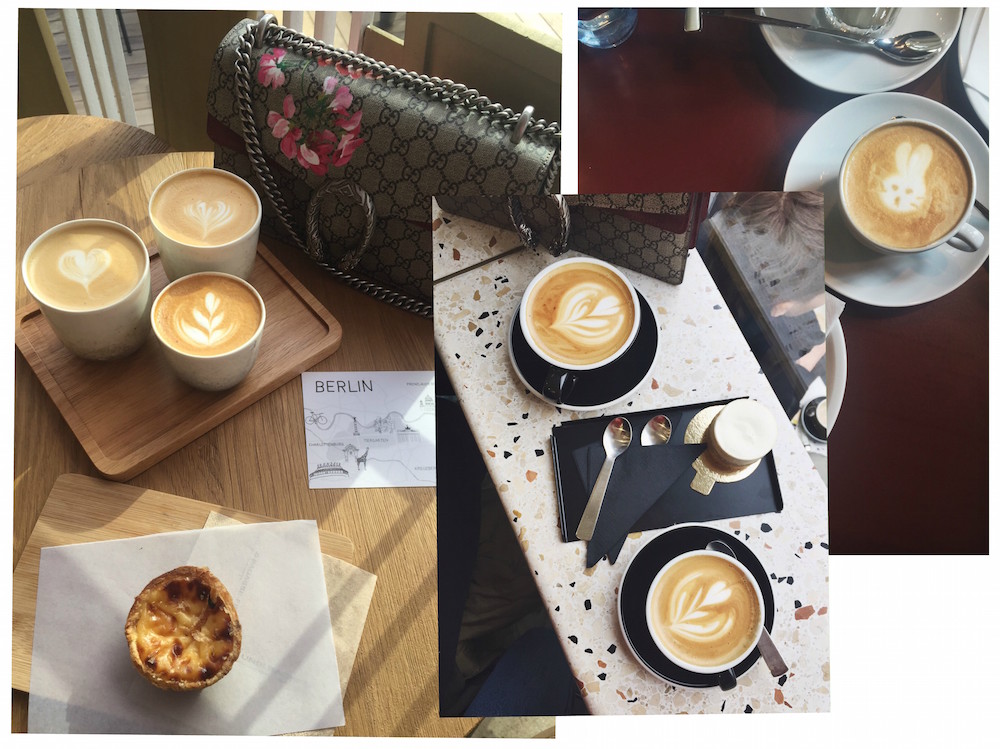 Had lots of coffee. I managed to check out three new cafes in Berlin that has opened after I moved back to Copenhagen. The Barn in Charlottenburg, Five Elephant in Mitte and Kaffee.Bar in Friedrichshain. // Drak kaffe – det skal man i Berlin. Berlin er en af de storbyer, hvor der næsten dagligt åbner nye kafeer og restauranter. Jeg havde altså en lang liste over nye steder, jeg skulle besøge. Denne gang blev det til The Barn, der har åbnet deres trejde café i Charlottenburg, Five Elephant i Mitte og Kaffee.Bar i Friedrichshain. Udover den fine påskehare i min kaffe, var sidstnævnte ikke noget udover det sædvanlige.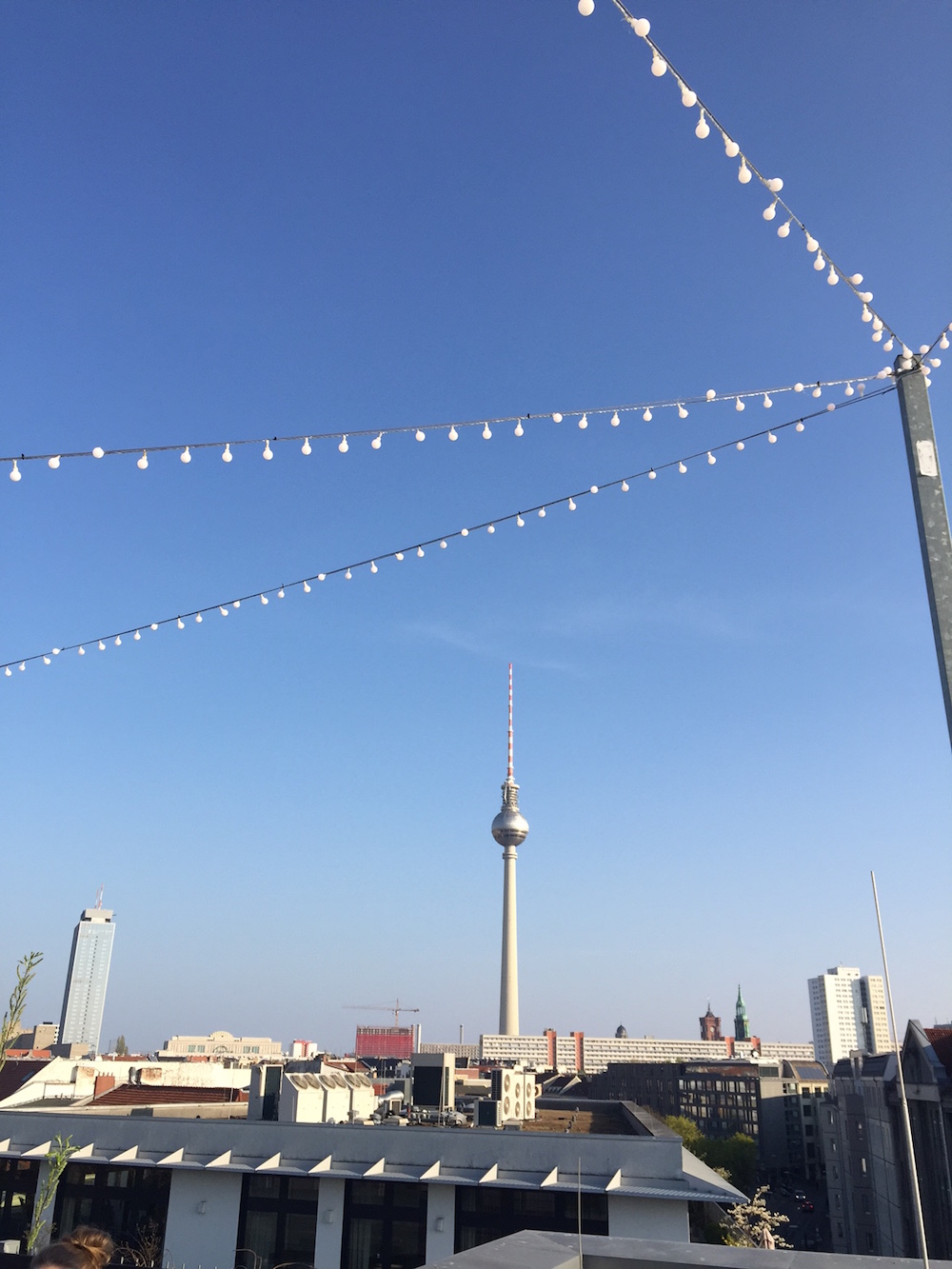 Smiled every time I saw this beautiful tower that really holds a special place in my heart. <3 / Smilede hver gang jeg så fjernsynstårnet. Man kan diskutere, om det er smukt, men det har en helt særlig plads i mit hjerte <3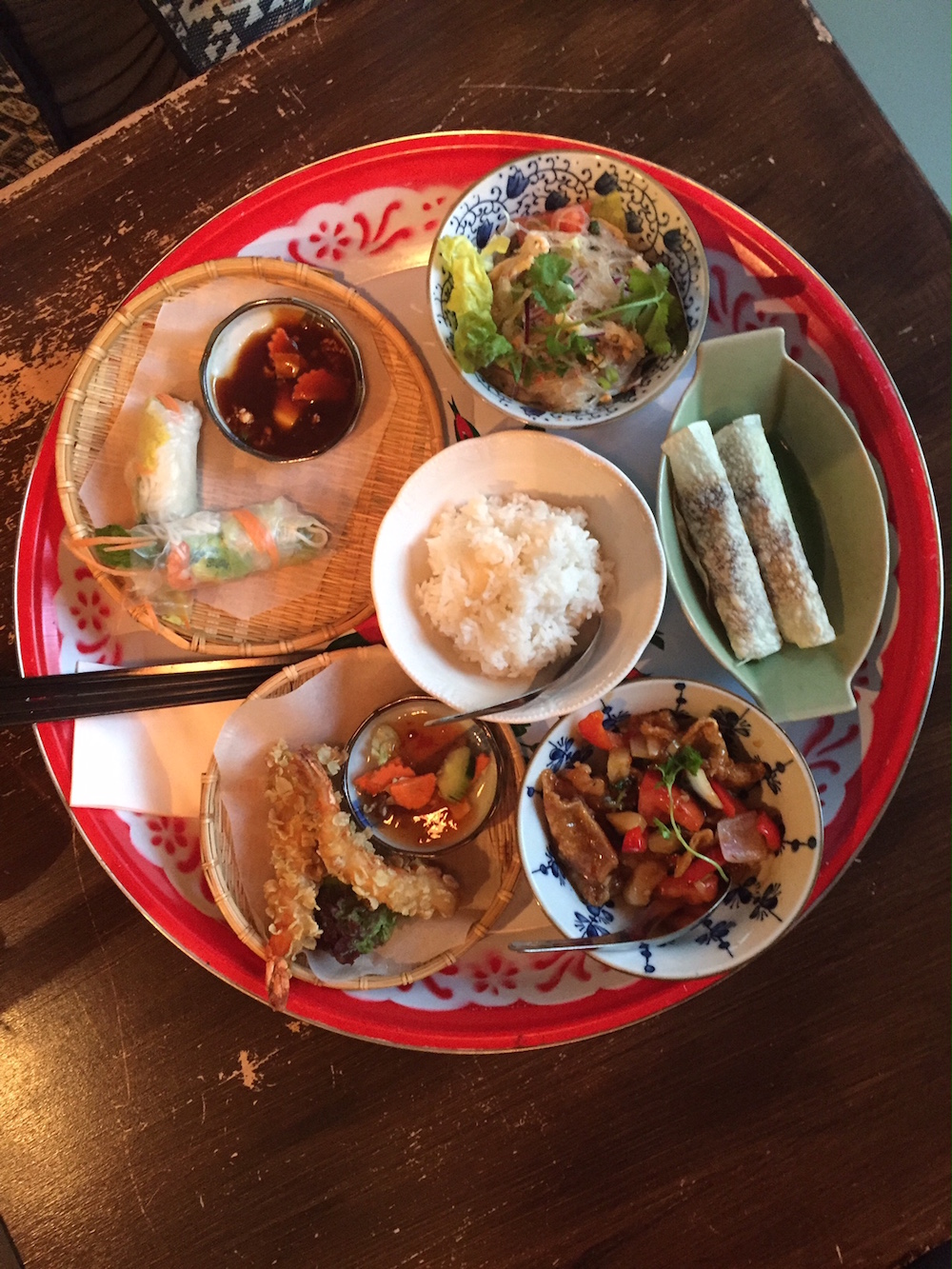 Visited a new restaurant in Friedrichshain called Hangmee which serves asian food tapas style. Pretty and yummy! / Udover kaffe, prøvede jeg også et par nye restauranter. Her, Hangmee i Friedrichshain, der serverer asiatisk mad tapas-style. Helt sikkert godkendt!
Managed to get the first sunburn of the year. I met up with one of my friends and had a beer in the sun. The next think I now, I was tipsy and sunburnt. Note to self: always carry sun lotion in your bag! / Formåede at blive solskoldet for første gang i år 2017. Og så i april. Jeg mødtes med en veninde, drak en øl i solen, og inden jeg så mig om, var jeg både halvsnalret og solskoldet. Jeg har nu købt to mini-udgaver af solcreme, og planen er, at de fast skal ligge i min taske, så jeg altid er forberedt.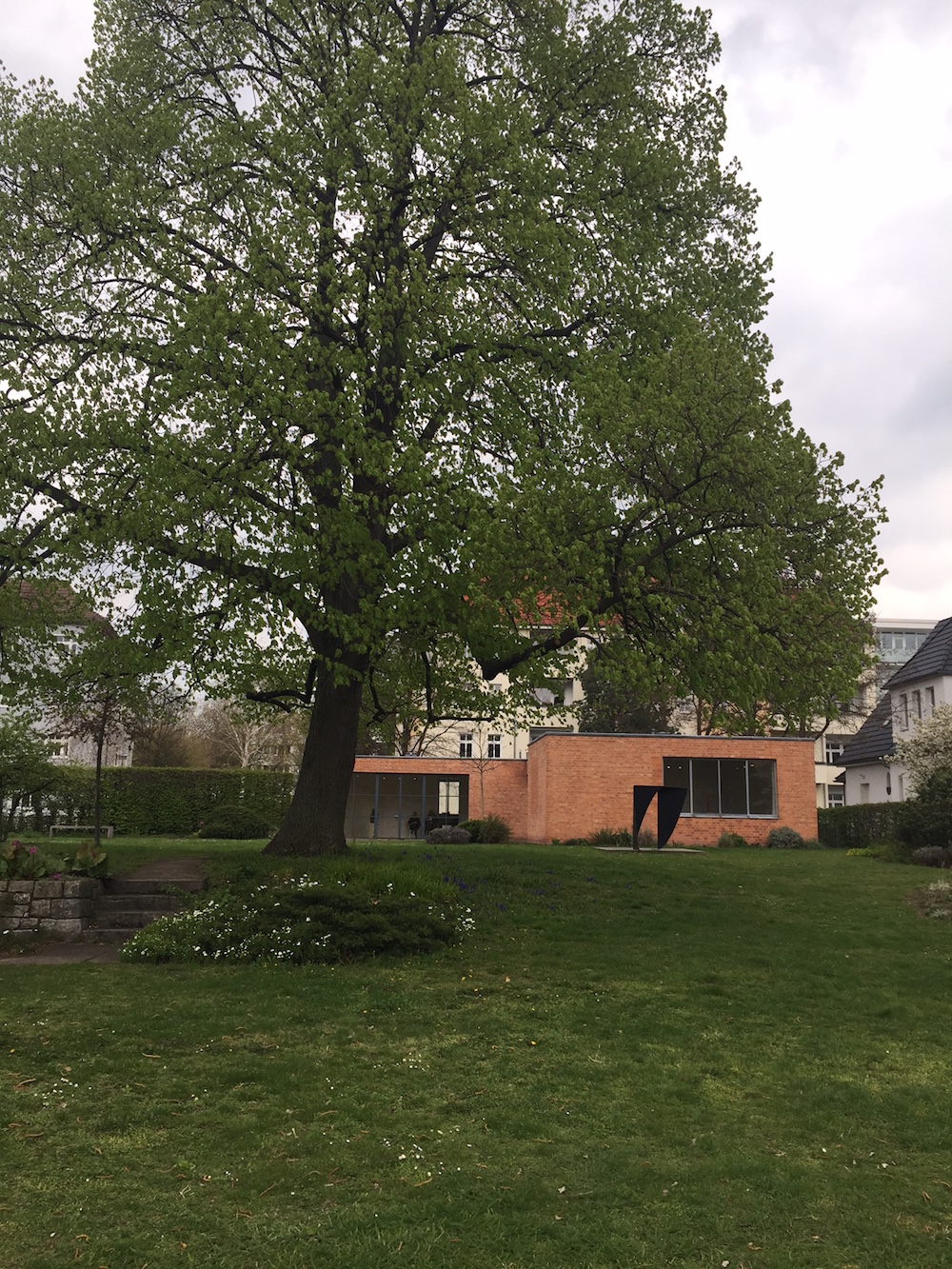 Took a drive to see Mies van der Rohe architecture in EastBerlin. I will do a seperate post about this. Definitely worth a visit! / Kørte en tur længere østpå i Berlin for at se ovenstående Mies van der Rohe arkitektur. Jeg planlægger at skrive nærmere om dette i et andet indlæg, for det var altså et besøg værd til dem, der leder efter alternative sager at se i Berlin.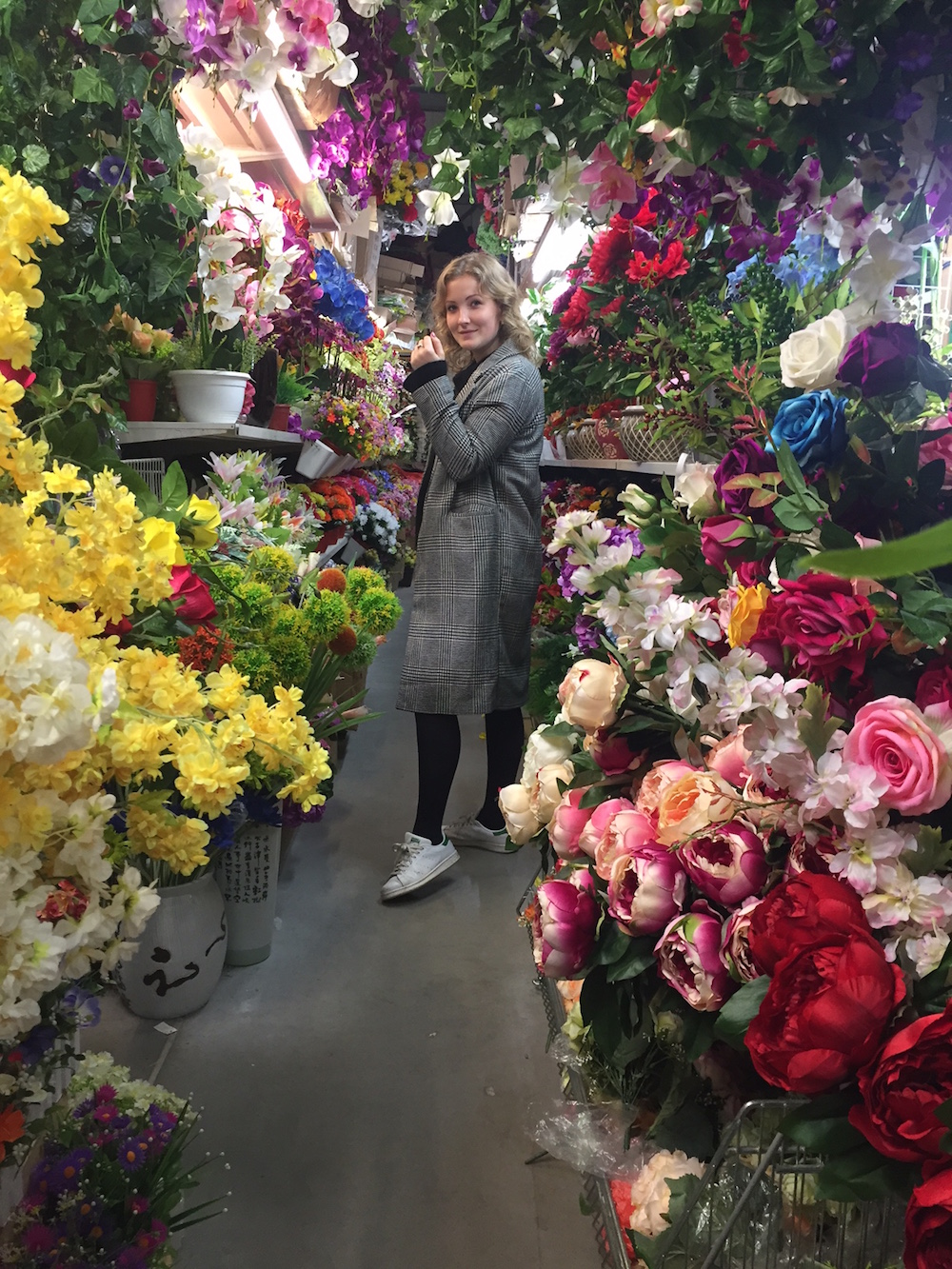 Visited Dong Xuan Center in Berlin. It is a crazy place, and of course, I had to take a picture in this plastic flower heaven (or hell?!). The service here is horrible, to say the least. If you are aware of prepared for that, it is a fun place to visit. I wrote about the place here. / Besøgte endnu en gang Dong Xuan Center i Berlin og måtte selvfølgelig have endnu et billede iden fantastiske plastik-blomster himmel (eller helvede!?). Servicen her ude er rent ud sagt frygtelig. Er man forberedt på det, er det et sjovt sted at besøge. Jeg har skrevet et helt indlæg om stedet her.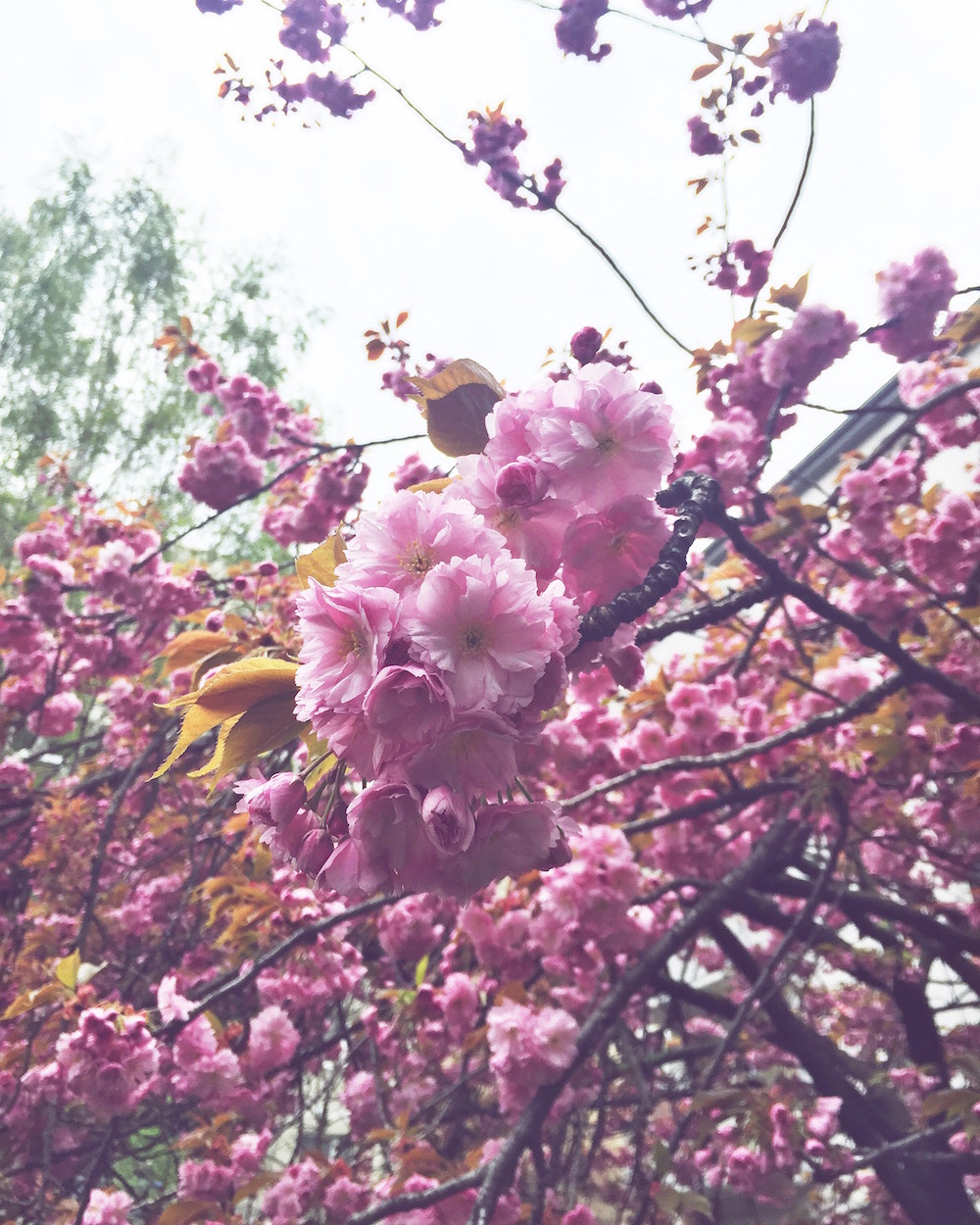 Enjoyed the sight of the many cherry blossoms that were blooming. Sidenote: In 1990, the Japanese collected money to give 9000 cherry trees to Berlin in order to celebrate beauty and the reunification of Germany and the Fall of the Berlin Wall. I think it is a beautiful symbol that where there was a wall 28 years ago that caused wars and divided friends and family, there are now cherry blossoms that remind us to cherish freedom, unity and beauty. / Nød synet af de mange kirsebærtræer, der er sprunget ud. En lille fortælling om Berlins mange kirsebærtræer: i 1990 lavede Japan en indsamling med formålet om at give kirsebærtræer til Berlin for at fejre, at Muren var faldet. Det blev til 9000 træner, der kort efter blev plantet, hvor Muren havde stået. Kirsebærtræerne er i dag et symbol på Muren og en påmindelse om, at vi skal værdsætte frihed og sammenhold. 
I hope that you have had few good days of Easter vacation too! What have you been up to? <3 Jeg håber, at I også har haft en god påske! Hvad har I lavet?