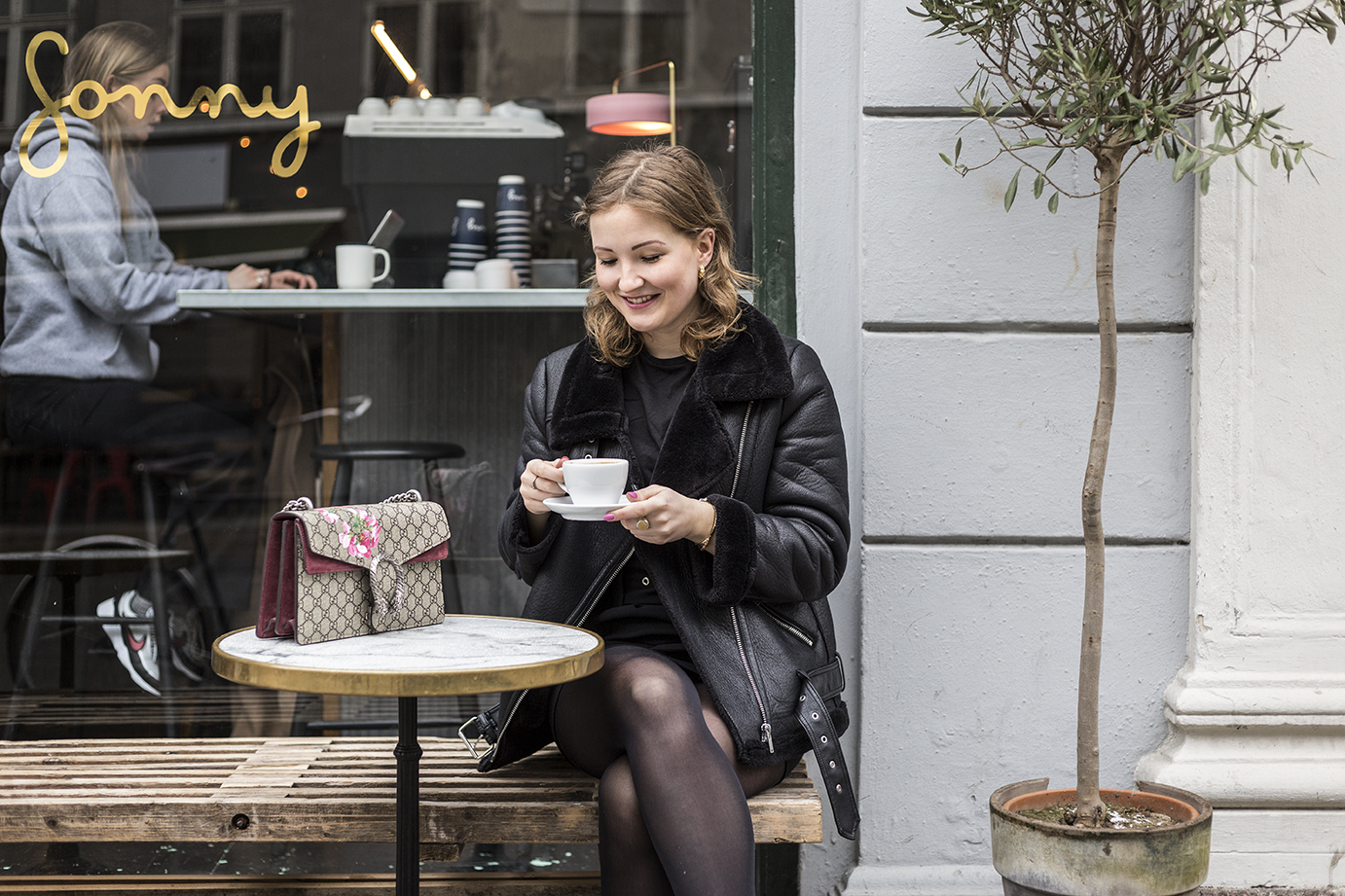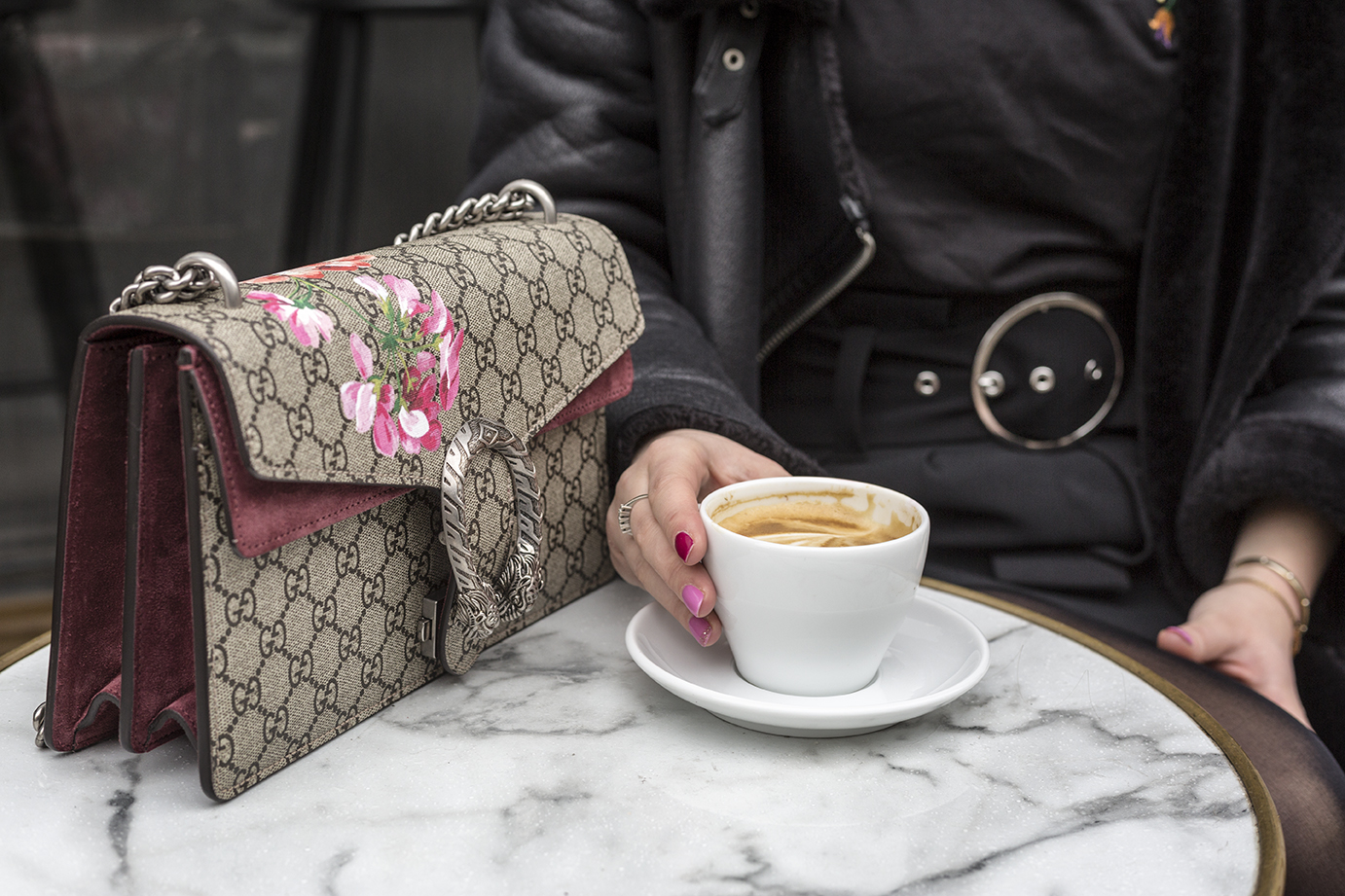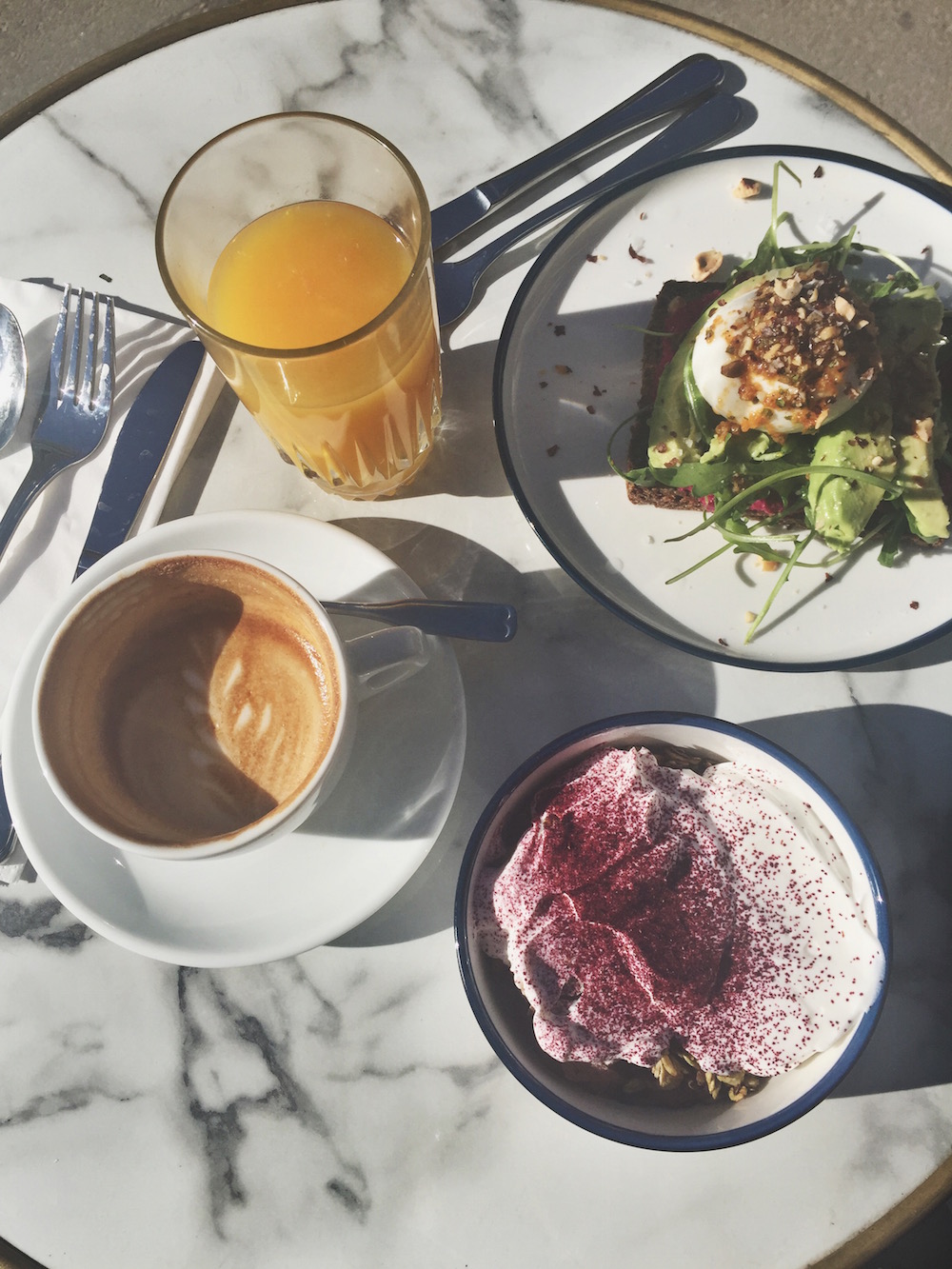 ENGLISH: (DANISH VERSION BELOW) Just a few weeks ago I shared a post about a new, great and cheap brunch place in Copenhagen, and it is already time for a new one. It seems like there is a never-ending stream of café openings in big cities at the moment. I don't complain, though, as I love a nice café spot with good coffee and breakfast. My mom said it well last week: she thinks that I have the record in posting breakfast pictures on Instagram. And yes, I can't hide that I love a good breakfast and brunch with a nice cup of coffee. Therefore, I also love Sonny.
Sonny is a new cafe in Copenhagen that opened approximately a month ago. They are already quite popular and I understand why. The owner of Sonny has it figured out: he wants to be present himself in his cafe, having nice conversations with his customers over coffee, brunch, lunch or tapas-style dinners. The tapas-style dinners called Aperitivo include a glass of wine and five snacks to go with it for only 150 dkk.
I have already been to Sonny twice. That testifies that I really like the spot. One time for dinner and drinks. It was superb and I felt like I was in New York or Paris. Sonny is helping Copenhagen to become really hip! The other time I was there, I had brunch and coffee and it was just how I like it. A perfect flat white with latte art (gotta get that shot for the gram!) together with a glass of freshly squeezed orange juice, skyr (Icelandic yogurt) and granola and avocado and egg on rye bread and beetroot puree. It was glorious. I shared this with my boyfriend and this full breakfast/brunch is also offered at 150 dkk. I have yet to try Sonny's lunch offerings that include healthy salads. Can't wait to be back for more – and it is certain that I will be back!
SONNY 
Rådhusstræde 5, st
1466 Copenhagen
_____________________________________
DANSK: Det er ikke mere end et par uger siden, at jeg delte dette indlæg om en nyåbnet café, der serverer lækker og billig brunch. Det er allerede tid til et nyt indlæg om en ny café i København. Denne gang skal det handle om Sonny. Det virker som om, at der er en endeløs strøm af caféer der åbner i hovedstaden på ugentlig basis. Jeg klager bestemt ikke. Det er vist ikke nogen hemmelighed, at jeg er vild med kaffe, brunch, morgenmad og pæne caféer, og alt dette kan jeg få på en gang hos Sonny.
Sonny åbnede for omkring en måned siden. De har allerede fået meget omtale og er blevet populære på kort tid. Jeg kan godt forstå hvorfor. Ejeren af Sonny har nemlig regnet den ud: han vil ikke være en af de ejere, der bare åbner en café, sætter sig på et kontor og får andre til at arbejde for ham. Han vil selv være i caféen, møde sine kunder og sørge for, at lattearten i kaffekopperne er on fleek. Han har passion for det, han laver, og det skinner igennem.
Om du er til kaffe, morgenmad, brunch, frokost eller middag, så kan Sonny klare det for dig. Jeg har selv besøgt cafeen både til kaffe, brunch og om aftenen, og begge gange var skønne. Om morgenen og henad dagen får du en kaffe af eget valg, et glas friskpresset appelsinjuice, avocado og æg på rugbrøg og skyr med granola for 150 kr. Det er også tilladt at dele denne menu med en ven. Om aftenen kan du for 150 kr få et glas vin og fem snacks. Til frokost serverer Sunny lækre salater. Der er altså noget for alle, om man er mest til vin eller kaffe, brunch eller aftensmad. Én ting er sikkert – jeg skal tilbage snarest og prøve frokosten… eller måske jeg bare tager morgenmaden igen, for den var altså god!
SONNY 
Rådhusstræde 5, st
1466 Copenhagen