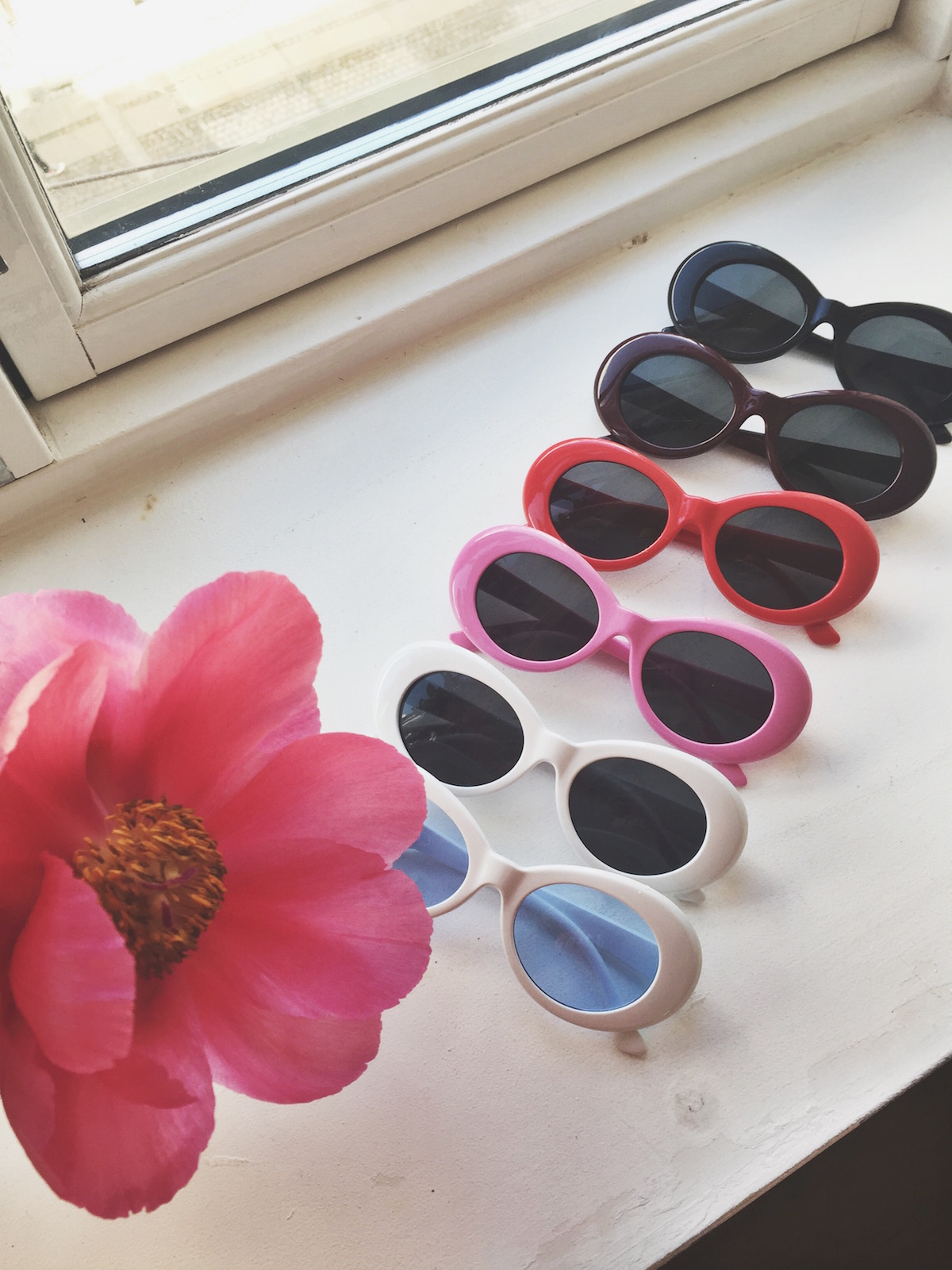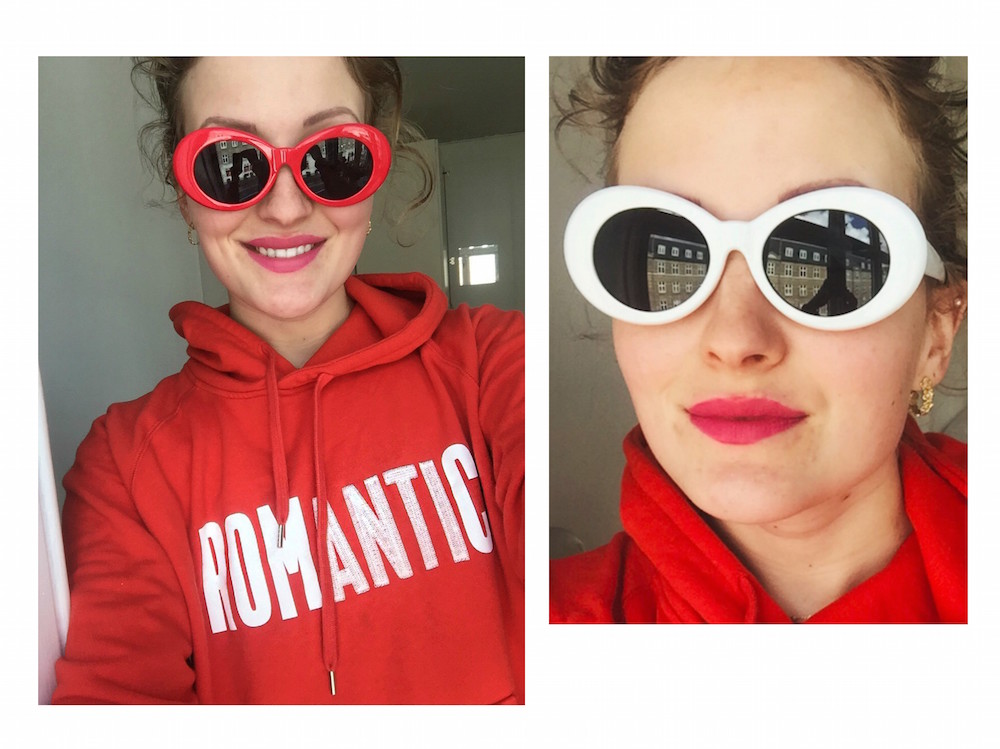 ENGLISH (DANISH VERSION BELOW) If you follow any hip it girl on Instagram you can't help it but have come across a picture of her wearing these sunglasses. Acne started the hype a few months ago with their Mustang sunglasses at the price of 250 dollars. As much as I would like to shop sunglasses at Acne, do I not care enough about sunglasses to pay that much for them. However, I was still dreaming about the sunglasses and wanted to look as cool as the girls on social media.
Well, know I can! I found the sunglasses on Aliexpress in tons of different colors, and best of it all: for only one and a half dollars. Actually, 1,4 dollars to be exact. That is why I justified buying them in almost all colors available. The con of shopping at Aliexpress is that unless you are willing to pay a high shipping fee, you have to wait quite some time for your delivery. I waited around four weeks. But now I am totally covered with my six new pair of sunglasses, haha!
SEE ALSO: The coolest, pink, fur slippers
I can totally recommend that you buy them too. The quality seems fine (although, it is hard to tell at this point as I haven't really worn them yet), and they look perfectly cool.
Find the sunglasses here. What do you think about them?
_______________________________
DANSK: Hvis du følger de hippe, trendy piger på Instagram, har du helt sikkert set disse solbriller in action. Maria Kragmann har sportet dem på samtlige billeder på hendes Instagram, og Freja Wewer har selvfølgelig den dyre udgave fra Acne. Og selvom Acnes version af brillerne selvfølgelig er rigtige pæne, så koster de altså 1900 kr. Så får du selvfølgelig også en luksusvare pakket pænt ind i en smuk, lyserød pose. ASOS har også haft dem af flere omgange, men de går som varmt brød og er udsolgt inden, man ser sig om.
LÆS OGSÅ: DE SEJESTE PINK, PELSEDE SLIPPERS
Derfor blev jeg ret glad, da jeg fandt must-have-blogger-fashion-it-girl-solbrillerne på Aliexpress. Og så til 1,4 dollar, hvilket svarer til omkring 10 kr. Straight from China. Det er da for vildt. Derfor kunne jeg ikke helt dy mig og bestilte samtlige farver. Det store minus ved at shoppe fra Aliexpress er så godt nok, at man for det meste er nødt til at vente ret lang tid på sine vare, medmindre man betaler ekstra for ekspresslevering. Fire uger efter kom mine i alt seks par briller så.
Indtil videre er jeg ret tilfreds med brillerne. De sidder godt, er pæne som forventet og lader til at være i god kvalitet. Det er selvfølgelig svært at bedømme, da jeg ikke har haft dem på endnu. Derfor ved jeg ikke, om farven pludselig skaller af. Dog virker det ikke som om, at det vil ske.
Hvis du også er vild med brillerne, kan de købes lige her. Hvad synes du om dem?