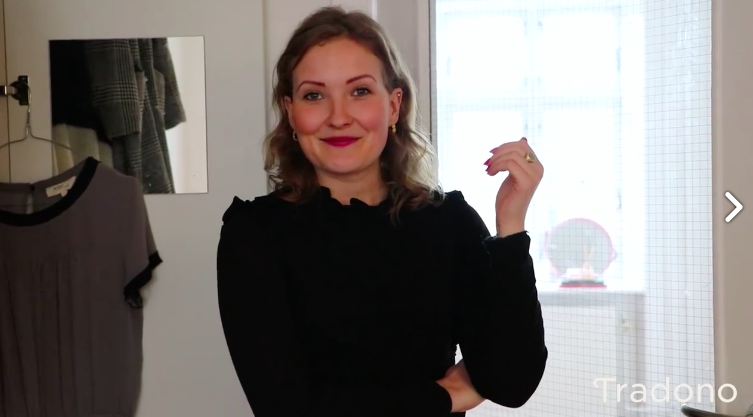 ENGLISH (DANISH VERSION BELOW): Let me introduce you to my first ever closet tour video. I feel like such a YouTuber now 😉 A few weeks ago, the sweet girls from the flea market app Tradono wrote me if I wanted to do a video with them where I give a closet tour. Of course, I said yes. This is the result! I must admit that I was a little nervous, but luckily the video turned out good.
Watch the video here.
_______________________________________________
Og jeg er sprunget ud som YouTuber! Ej, ikke helt. Men jeg føler mig næsten som en, da jeg i denne video tager jer med til min lejlighed på Vesterbro og viser mit tøjskab frem. Anledningen er, at jeg for nogle uger siden blev kontaktet af de søde piger fra Tradono. De spurgte, om jeg ikke vil være med i  en video til deres Facebook-side, hvor jeg viser mit tøjskab frem. Jeg svarede selvfølgelig ja, og et par dage senere kom de på besøg, og så filmede vi ellers. Det blev til denne video. Jeg må indrømme, at jeg var en smule nervøs. Også for at se resultatet bagefter, for ens stemme lyder sgu altid så underlig på film. Det taget i betragtning, synes jeg faktisk, at det gik meget godt og at slutresultatet også er meget vellykket. Se med her!