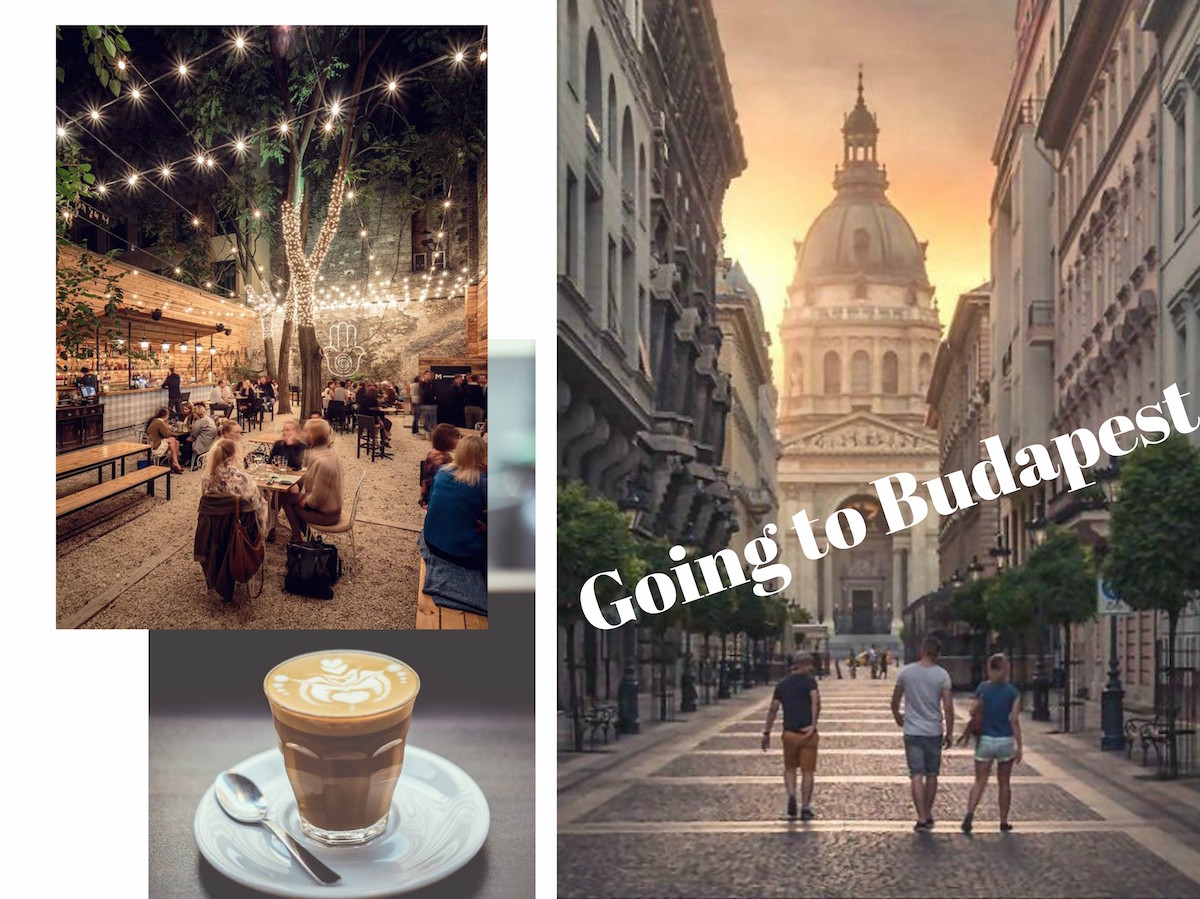 ENGLISH (DANISH VERSION BELOW) Oops, and before I even realized it, it has been a week since I last uploaded a blog post. And while it could have been easy to just write that I have simply been busy, this is never an excuse. I also promised never to use that as an excuse anymore, remember? 😉 Well, my excuse is that the exam period at my university has begun. I have six exams from now till the 22nd of June and this past week I was locked up at my school writing a group project in marketing all day every day. We managed to finish five days before the deadline so that was great!
That also means that I have a few days off before my next exam in managerial economics next week. Of course, I have to spend my days off wisely, so my boyfriend and I are flying to Budapest tonight. I am super excited. I have been to Budapest on a two-day trip seven years ago and my bf has never been, so it will be great to experience the beautiful city again. We have four full days which should be more than enough time to explore a lot.
We will be staying very central at Hotel Parlament and we don't really have much planned yet. I have a friend who lives in Budapest, so I will meet her for a coffee. One thing is for sure, I will keep you updated on the blog! <3
___________________________________
DANSK: Ups, og inden jeg har set mig om, er det en hel uge siden, jeg sidst udgav et indlæg herinde. Det ville være nemt at skrive en undskyldning om, at jeg bare har haft såååå travlt. Men nej! Det lovede jeg jo her, at jeg ikke ville gøre mere. Min undskyldning herimod er, at eksamensperioden er skudt i gang og den varer indtil den 22. juni. Jeg har seks eksaminer i alt, og denne uge brugte jeg på at skrive den første af dem. Et gruppeprojekt i marketing, der tog dag ud og dag ind en uge i træk. Nu er vi så færdige, og så fem dage før deadline.
Det giver så et par dages "fri", inden næste eksamen går i gang. 72-timers erhvervsøkonomi. Av. Men den tid, den sorg. Inden da vil jeg udnytte fridagene på ikke at læse op og i stedet sætte mig på en flyver med min kæreste med destination i Budapest. Der er 24 grader, gode restauranter og smukke turistattraktioner. Jeg glæder mig! Jeg besøgt Budapest på en korturne i 9. klasse for syv år siden, men det var ikke meget, jeg fik set dengang. Min kæreste har aldrig været der, og det har jeg jo næsten heller ikke.
Det bliver dejligt. Vi har fire hele dage, og vi skal bo centralt på Hotel Parlament. Udover at jeg skal se en veninde jeg har, der bor i Budapest, har vi ingen planer. Jeg blogger selvfølgelig derfra! Nyd jeres solrige søndag <3