ENGLISH (DANISH VERSION BELOW): Budapest is still great, the sun is still shining and we are still walking 15 kilometers every day. This is what I did on day two in Budapest. Check out what I did on my first day in Budapest.
___________________________
DANSK: Budapest er stadig skøn, solen skinner, mine fødder og ben er lidt trætte efter rigtig mange kilometer (thank god for sneakers). Livet er godt! Her er et lille recap med billeder over dag nummer to i dejlige Budapest. Hvis du også vil se, hvad jeg lavede på den første dag i Budapest, så klik her.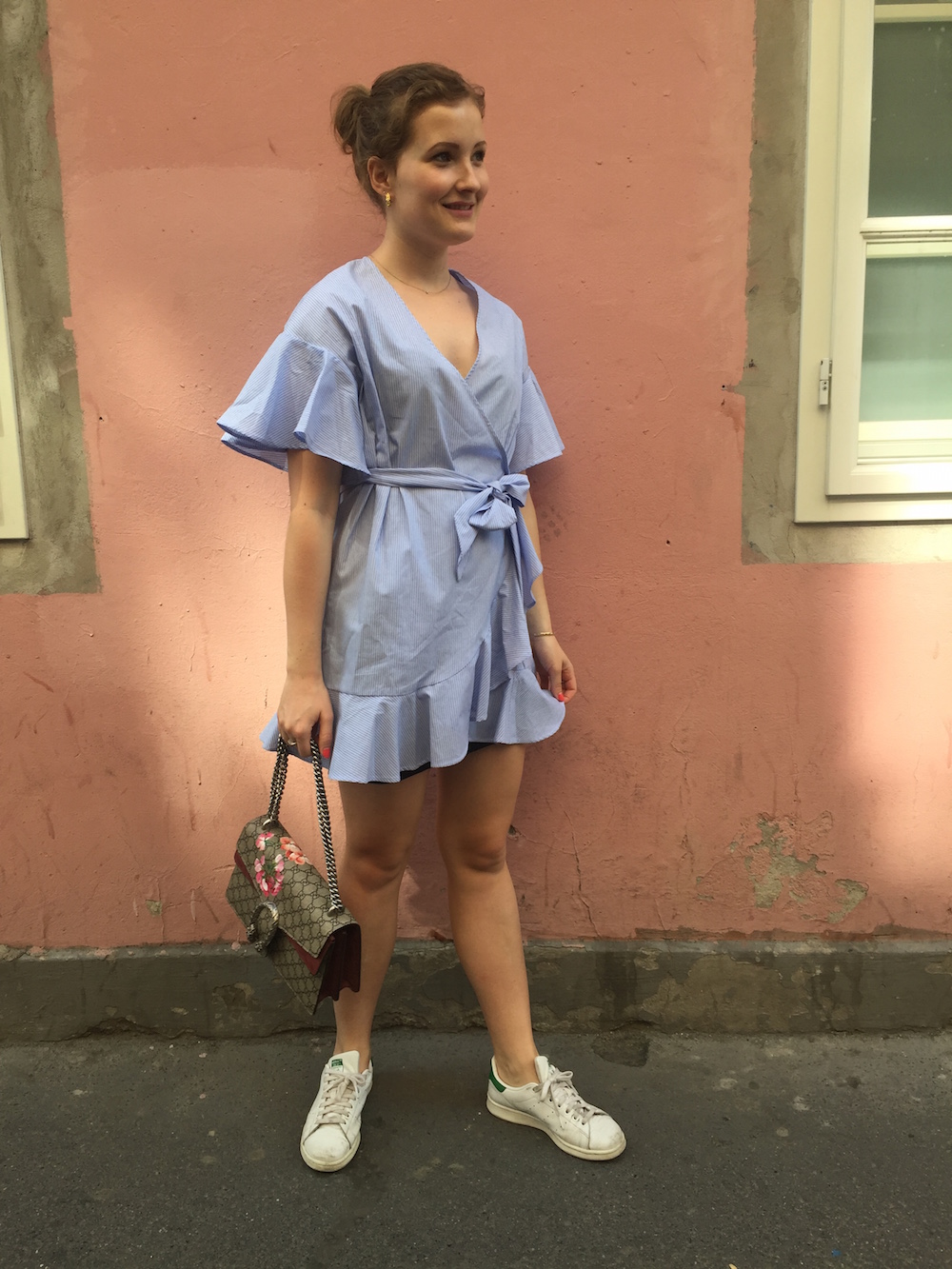 Slept in, had coffee in the hotel room and got dressed in my new, cute summer dress from Topshop. Forgot how simple it is to dress when the weather is nice. Yay! / Sov længe, nød den fantastisk bløde hotelseng og drak kaffe på værelset. Iførte mig min nye kjole fra Topshop og kom i tanke om, hvor nemt og dejligt det er at tage tøj på, når det er sommer.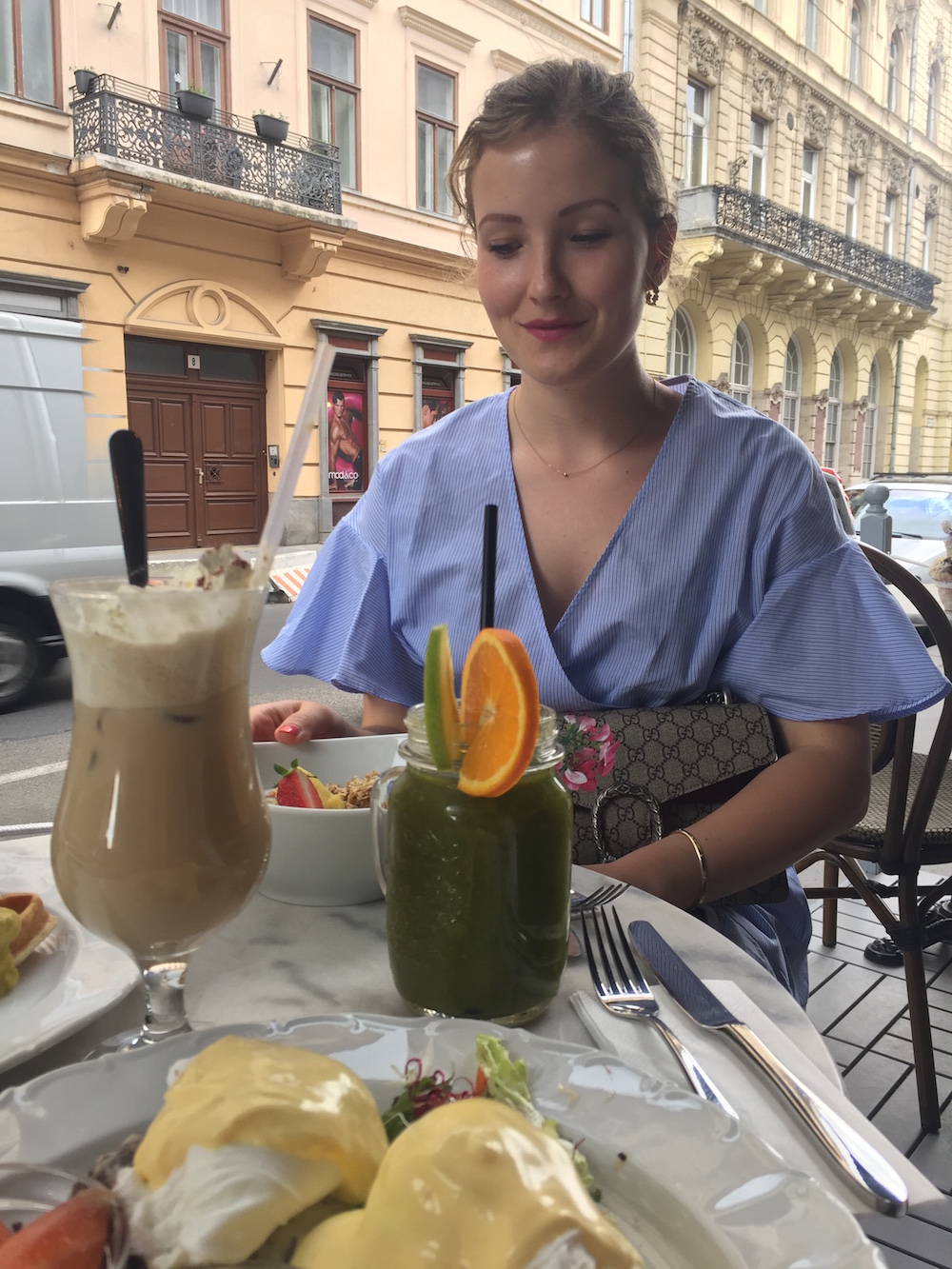 Time for brunch at A la Maison Grand that had the biggest brunch menu ever. Totally recommendable and I will make sure to include this spot in my Budapest guide. / Tid til overdådig brunch hos A la Maison Grand. Der manglede bestemt ikke noget!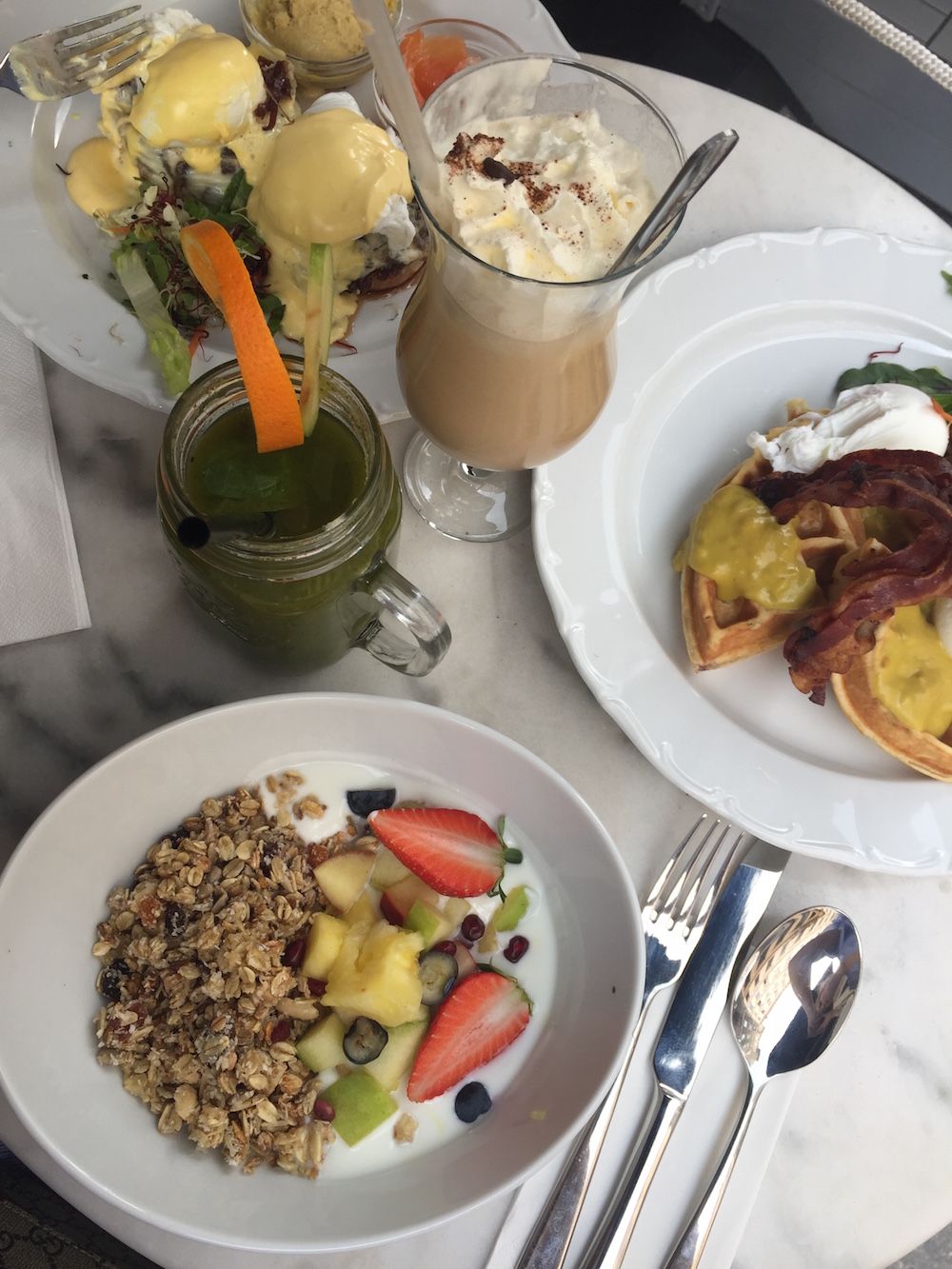 As the brunch menu consisted of too many options, it was quite hard to choose what to eat, haha. We ended up with a little bit of everything, so delicious. / Brunchmenuen bestod af mindst fem sider med forskellige muligheder. Det var ret svært at vælge, så vi endte med lidt af hvert. Så lækkert!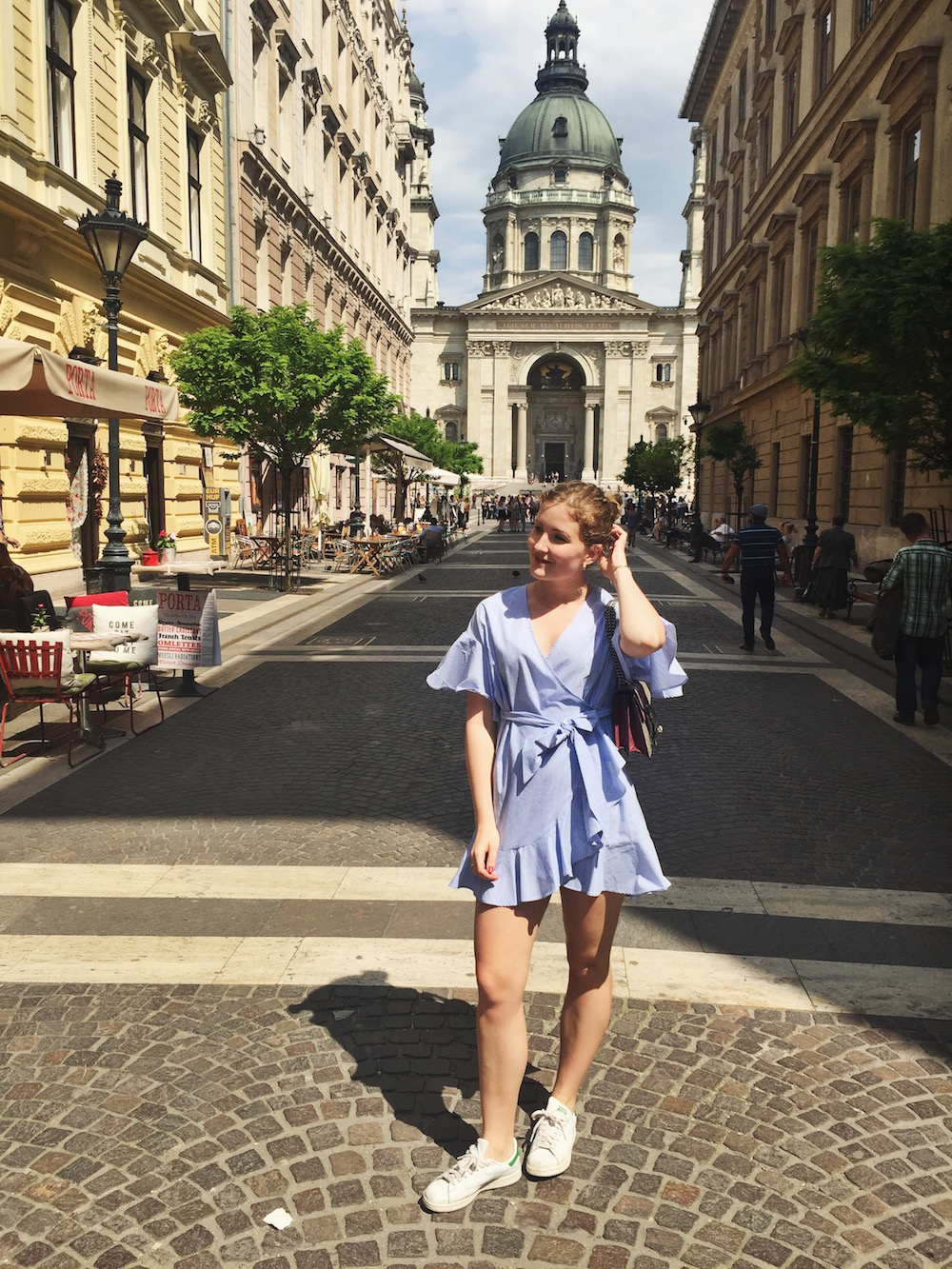 After brunch, I walked over to the Jewish Quarter to meet my friend who lives in Budapest. We had coffee(s) in the sun and talked for a few hours. I love the fact that I have friends living around the world, as it makes a trip a little more special when I am able to take a few hours "off" being a tourism and just enjoying life with a local. / Efter brunch gik jeg over til det Jødiske Kvarter for at mødes med min veninde, der bor i Budapest. Vi drak (et par) kopper kaffe i solen og vendte verdenssituationen. Jeg synes, det er så fedt at have venner rundt i verden. Jeg føler mig bare lidt mere lokal, når jeg lige lægger en rute i Google Maps og vandrer igennem en ukendt by for at møde en lokal.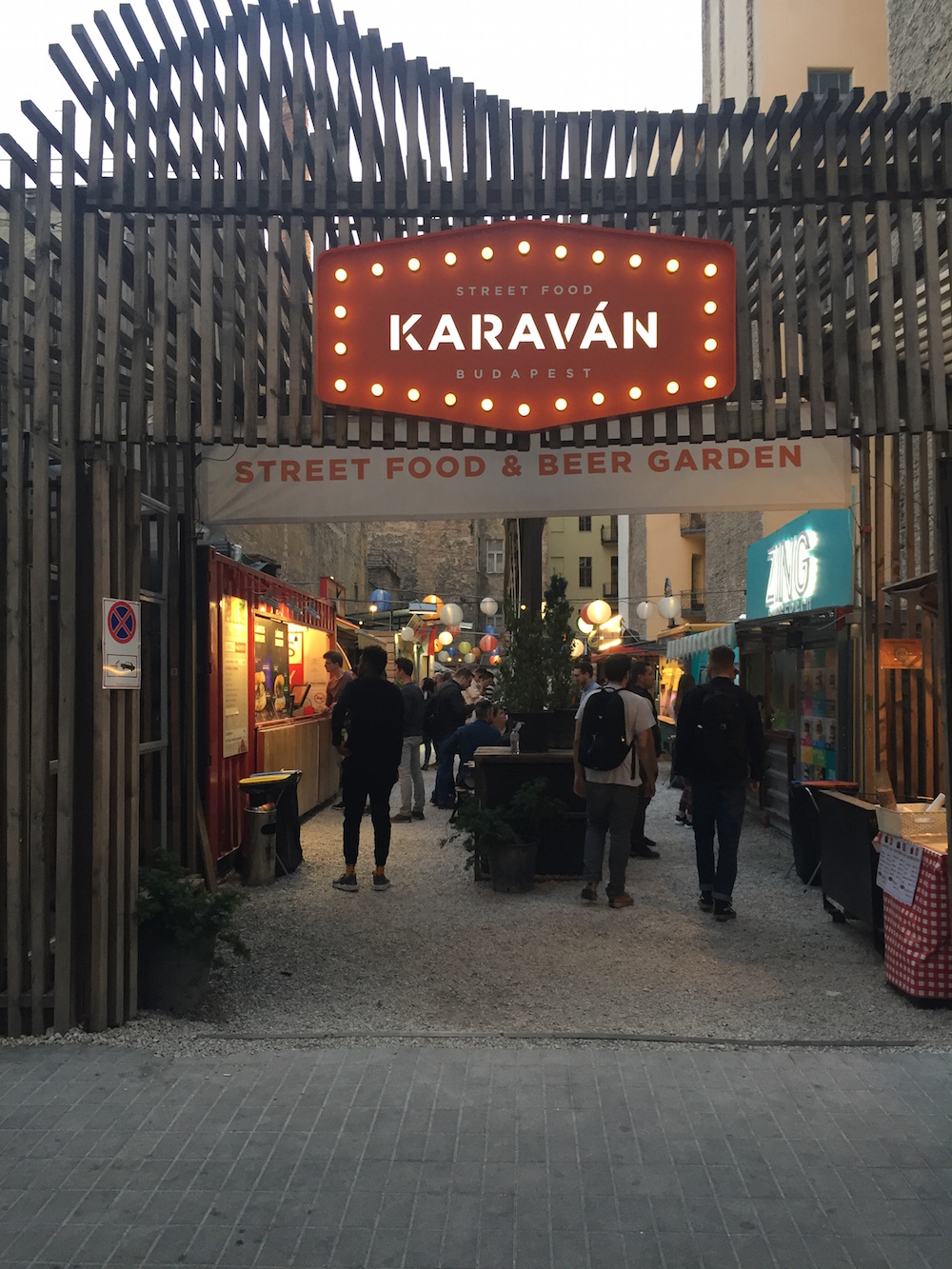 Dinner time in the Jewish Quarter: Street food! It was so hard to choose what to eat as per usual for me when I enter a street food market. Everything just looks so good! / Tid til aftensmad også i det Jødiske Kvarter, som er så overhipt. Er jeg den eneste, der synes det er noget nær umuligt at tage en beslutning om, hvad man mon skal stoppe i skrutten til et street food marked? Alt ser jo så godt ud….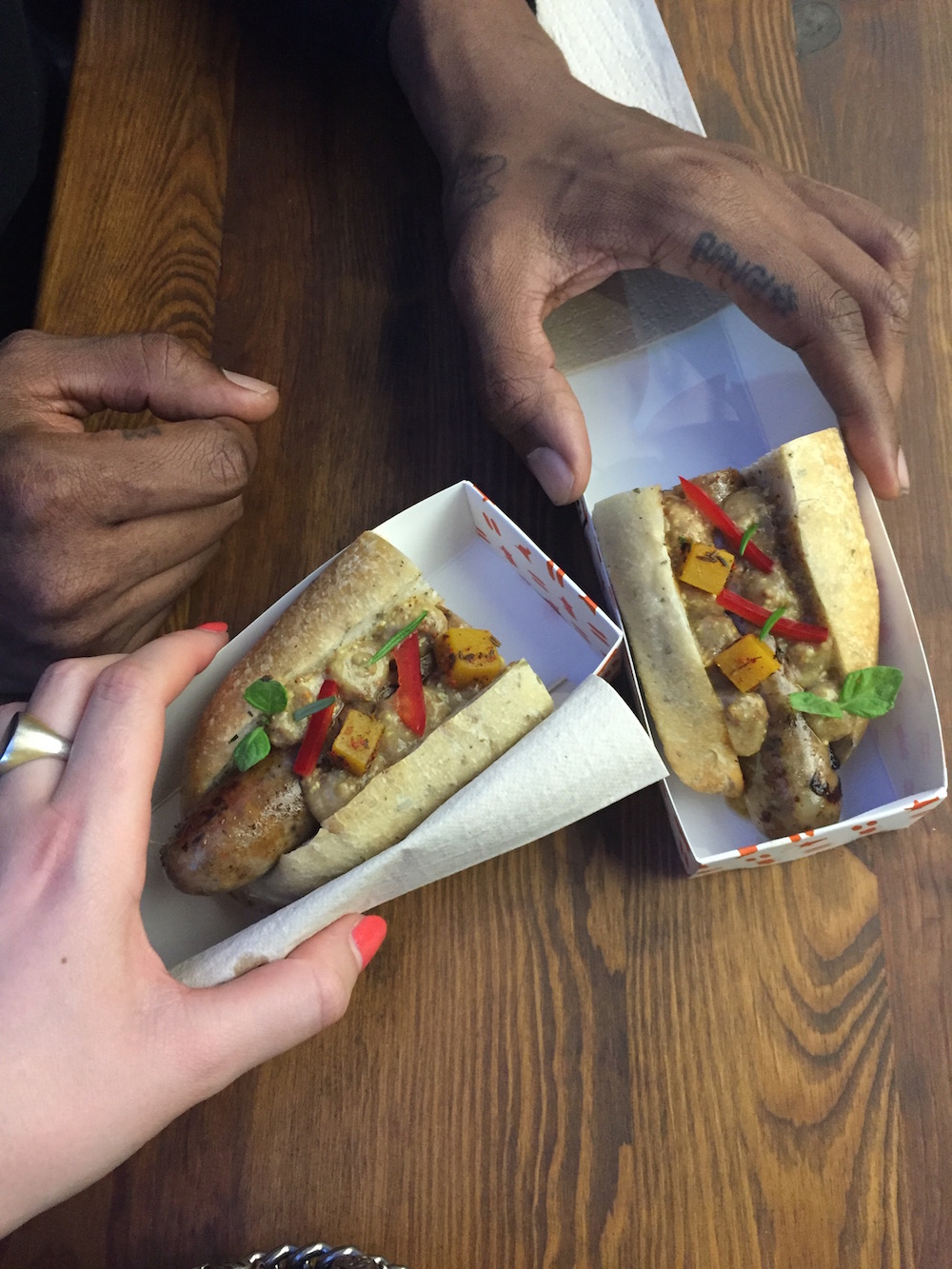 We ended up getting a hotdog. It was really good. The rest got old out right in front of us. Note to self: don't take to long deciding what to get next time 😉 / Vi endte med en hotdog. Den var rigtig god. Resten blev udsolgt lige for næsen af os! Altså: vær hurtig hvis du vil have dén gode pasta eller dét gode ungarnske friturestegte brød hos Karavan Street Food. Det husker jeg til næste gang 😉