ENGLISH (DANISH VERSION BELOW) Belgium is glorious. 30+ degrees, sunshine, an Aperol Spritz a day, great people and good food. What more can I possibly ask for? As I am here with Visit Flanders, I have been on a packed schedule leaving little time for blogging, hence why it has been pretty quiet on the blog. First things first – I arrived in Antwerp Friday in the early afternoon, so we will start there with a little photo diary from my 1,5 days in Antwerp. Antwerp instantly got me thinking that it is the kind of city, I would wanna live in one day. If you feel that way, you know it is a great place!
______________________________
DANSK: Indtil videre har Belgien overgået alle mine forventninger, men med 30+ grader, alle de søde mennesker jeg har mødt, god mad og en Aperol Spritz om dagen (mindst!), er det nok heller ikke svært. Jeg er her med Visit Flanders, og mine dage her har været fyldt med aktiviteter fra et tætpakket program. Det har altså betydet, at jeg ikke har fået blogget endnu. Jeg ankom til Belgien fredag ved middagstid. Herfra tog jeg toget direkte til Antwerpen, hvor jeg så var i halvanden dag. Ret hurtigt fik jeg en følelse af, at Antwerpen er en by, jeg godt kunne flytte til. Det er et ret godt tegn. Her er nogle billeder og lidt skriv om 1,5 døgn i Antwerpen.
My time in Antwerp started with a tour by a local guide. I usually don't do tours, but this one was really nice! / Efter ankomst og tjek-ind på hotellet, havde turistrådet Visit Flanders arrangeret, at vi skulle på en guidet tur rundt i byen. Guidede ture er ikke noget, jeg før har gjort det i, men guiden var skøn, lokal og gav en masse viden, vi ellers ikke havde fået.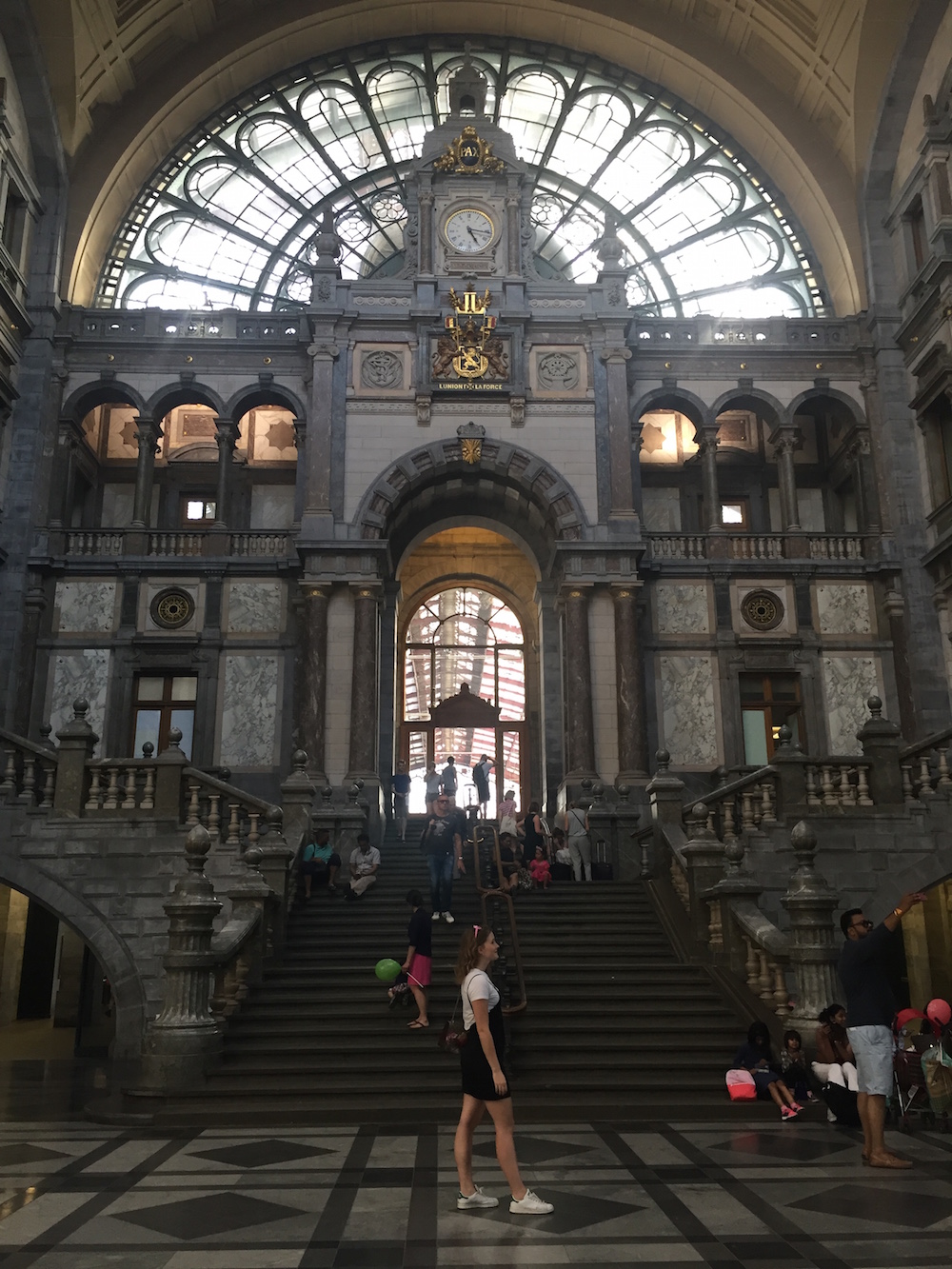 It might look like a cathedral, but it is simply the central station of Antwerp. / Det ligner måske en katedral, men det er såmænd bare Antwerpens hovedbanegård…. Jeg prøvede at få et pænt billede, MEN jeg må nok erkende, at fordi jeg ikke går nok op i at få det perfekte instagram-billede, at jeg står op kl. 5 om morgenen for at finde en tom banegård, ja, så får jeg altså også fyren med, der tager selfies med på mit billede….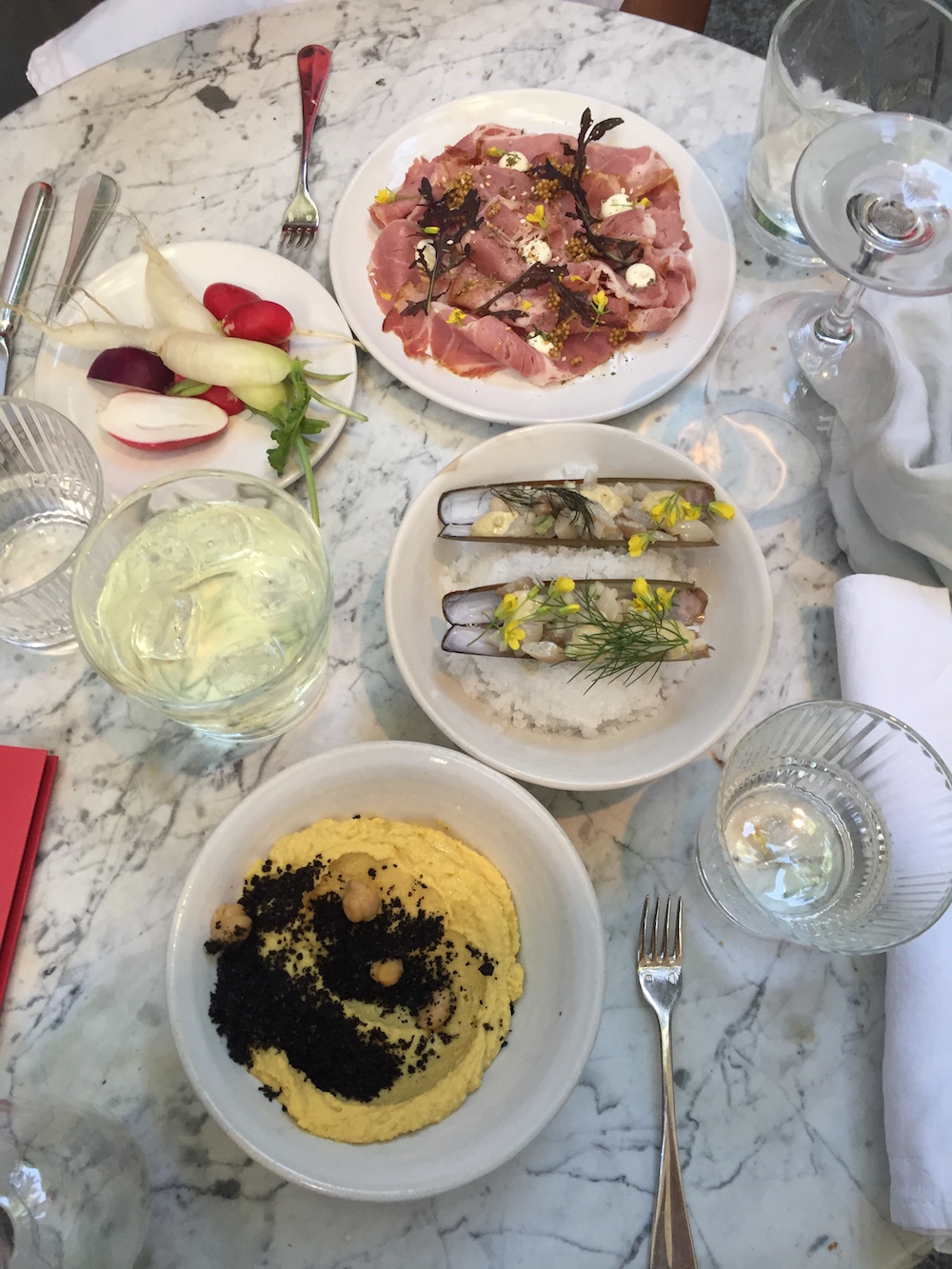 Time for dinner at Graanmarkt 13, a Michelin star restaurant (and concept store!) in Antwerp. I loved everything about it! These were only the appetizers, and after that we had three more courses and several glasses of wine to go. / Middag på Michelin-restauranten Graanmarkt 13, der desuden også huser den sejeste concept store, en smuk have samt hotellejligheder. Ovenstående som ses på billedet var bare snacks, og efter dette skulle vi igennem tre retter og en masse vin. Jeg trillede hjem derfra. Det var så godt!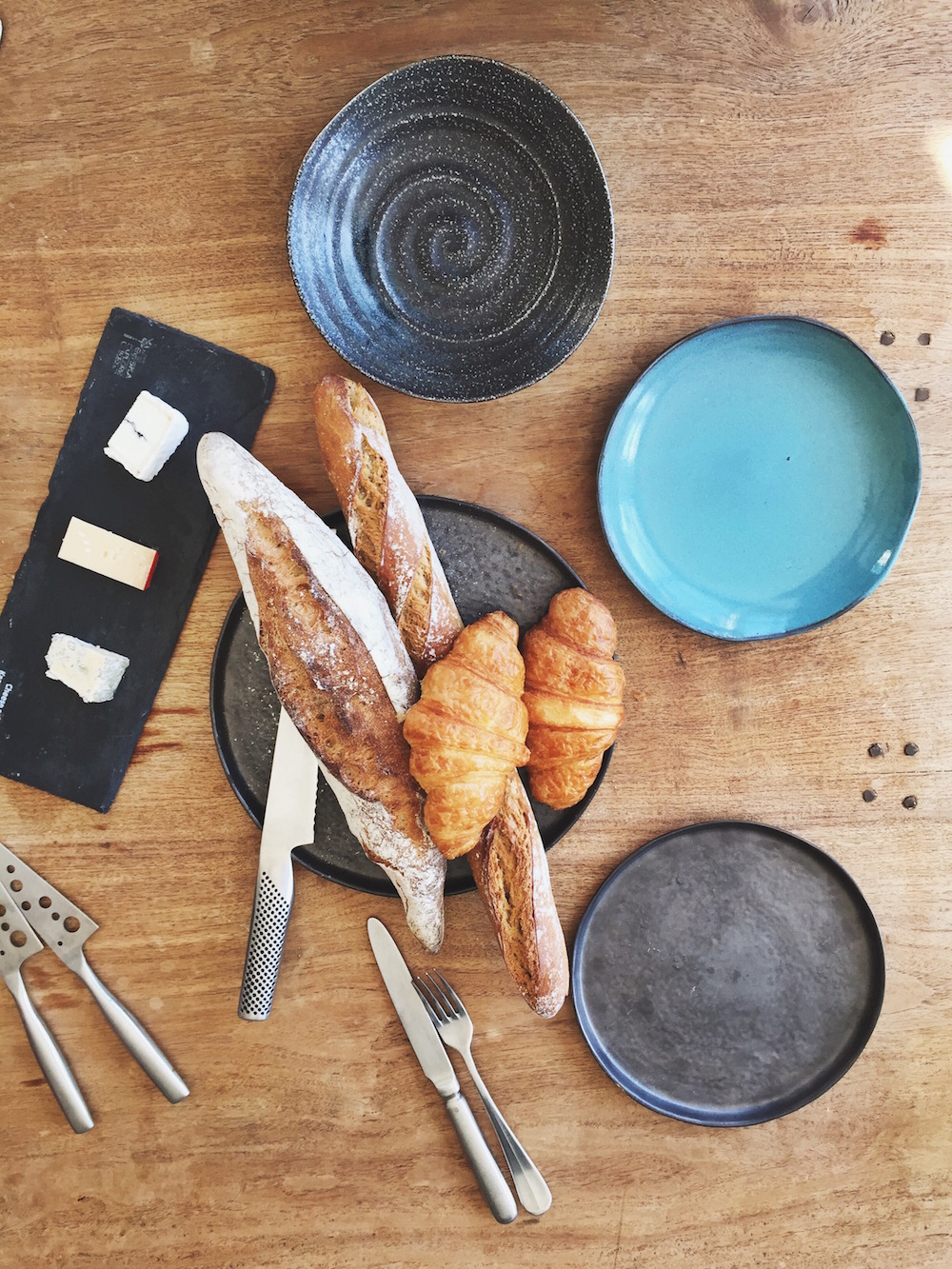 The morning after we went on a tour of the former brewery of the Antwerp beer De Koninck. The brewery is turned into a concept space with little, artisanal stores, an interactive beer museum and an office. Wim from Minestrone gave us a brief tour and then invited us for cheese, coffee, wine and bread in his awesome office. Best combination and best company, and Wim is now considered my first Belgian friend! / Dagen efter startede med et besøg hos det tidligere ølbryggeri for øllen De Koninck. Bryggeriet blev sidste år lavet til et mega-hipt-og-sejt sted med lækre madforretninger såsom et bageri, en chokoladeforretning, en slagter og en osteforretning samt et interaktivt museum, der beskriver De Konincks historie. Her fik vi til sidst en smagsprøve af tre forskellige øl. Wim, der har sit kontor i bryggeriet gav os en rundvisning og inviterede os derefter op på sit seje kontor til ost, brød, kaffe og vin. Det var et sejt og sjovt sted at besøge!
After the tour, we took the elevator to the sixth floor of the main building of the brewery. Here, Black Smoke has just opened a restaurant with an amazing rooftop that made me feel like I was in Miami. / Til sidst tog vi elevatoren til sjette sal, hvor Black Smoke holder til på den skønneste rooftop, der mest af alt fik mig til at føle, at jeg var i Miami. Her fik vi flere drinks, og med 35 grader løb alkoholen hurtigt til hovedet.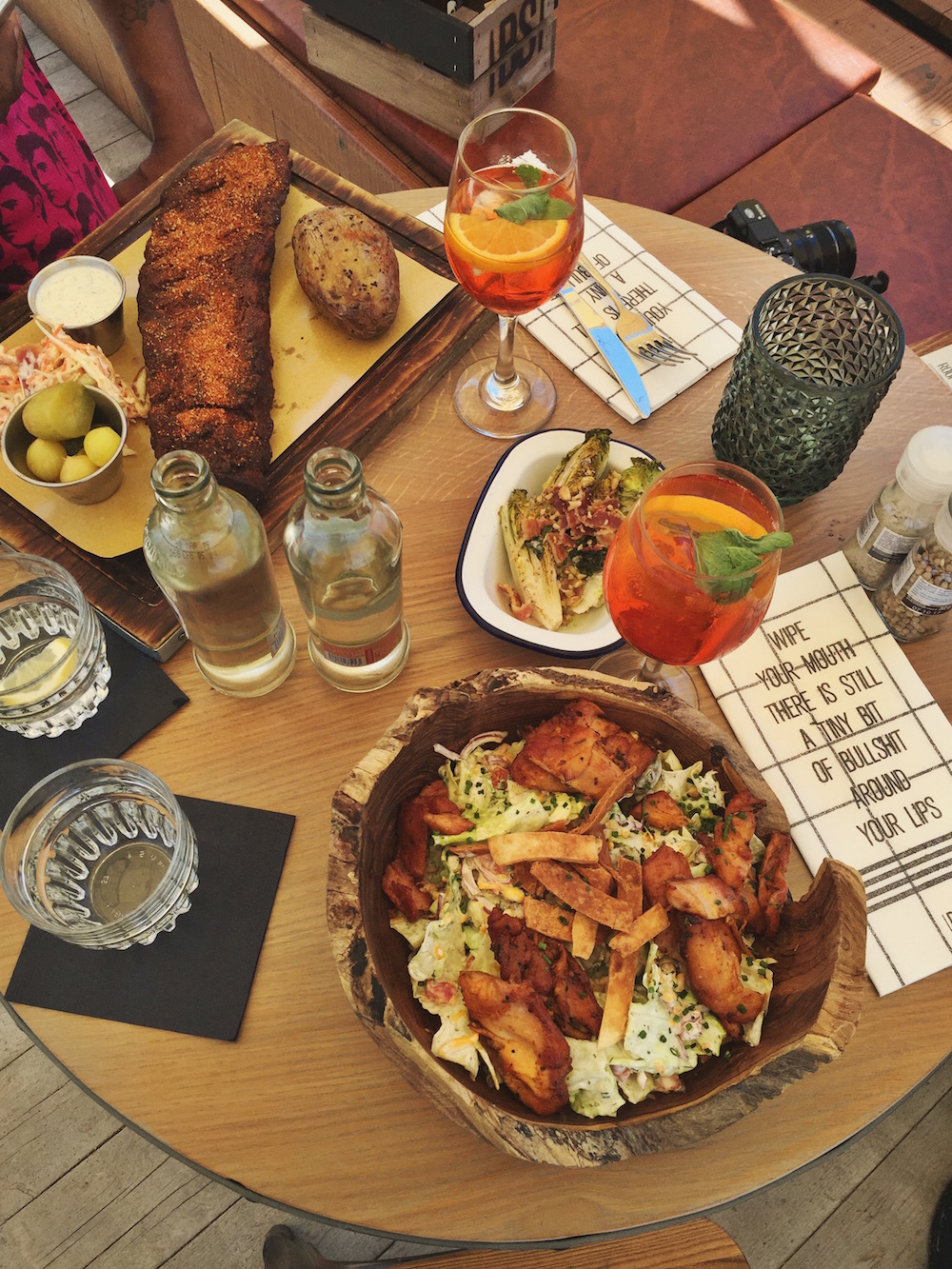 Yet again it was time to eat. My boyfriend was so happy. According to him, it is not an easy task finding good ribs in Europe. Everything was delicious! / Atter tid til at vi skulle spise igen. Min kæreste var ovenud lykkelig, for ifølge ham er det altså ikke nemt at finde gode ribs i Europa. Det hele var så lækkert!