BEST. WEEKEND. EVER. Minus studying for the last exam of my second semester at university. It is a killer, and I am literally about to sh*t my pants of nervousness. It is an oral exam on Wednesday… Please keep your fingers crossed for me! In the meantime, here is my weekend in 8 pictures.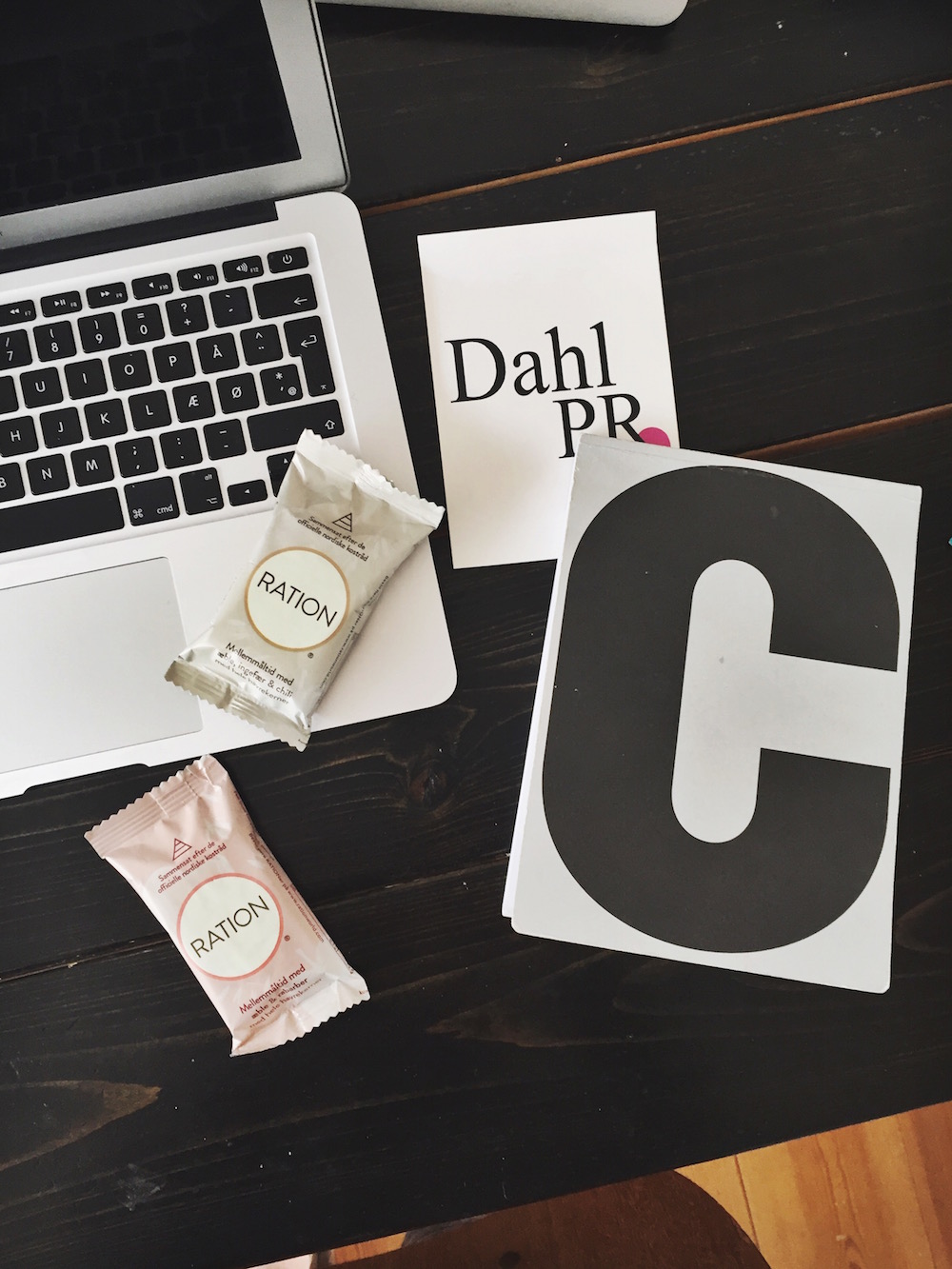 Studying, studying, studying… Six exams in five weeks is hardcore, and I can't wait for it to be over. Dahl PR sent me the RATION bars and they were yummy and made studying a little better! (received as a PR gift) / Læse, læse, læse… jeg føler ikke, jeg har lavet meget andet, de sidste par uger. Eller, det har jeg, men imens har mit hoved uafbrudt været fyldt med tanker om eksamen. Seks eksaminer på fem uger er rimelig overkill, og jeg er TRÆT og GLÆDER mig, til det er overstået. Så er der kun seks måneder til næste omgang. 😉 Dahl PR sendte mig nogle madbarer fra RATION, og de var lækre og gjorde læsningen lidt bedre! (Modtaget som en PR-gave)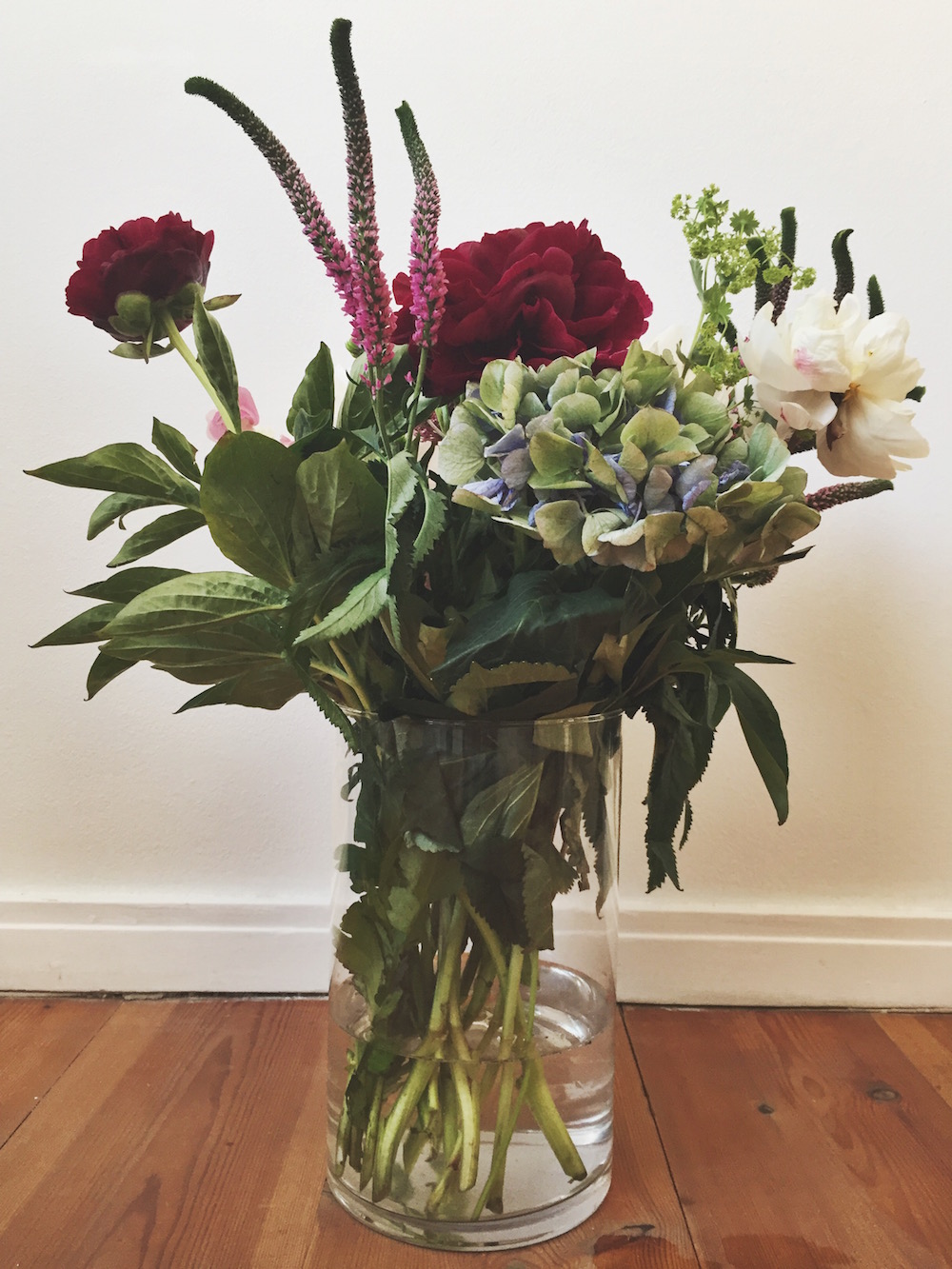 Friday afternoon I met up with my amazing friend, whom I have known since I was 8 years old. She gave me the most beautiful flowers to celebrate that I did good on my oral exam in marketing last week <3 In the evening, I went to an all girls birthday dinner and party to celebrate my brother's girlfriend. /  Jeg mødtes med min dejlige veninde, som jeg har kendt, siden vi var otte år gamle. Hun havde ovenstående buket blomster med til mig 1. fordi hun er verdens sødeste og 2. fordi jeg fik 10 i min mundtlige eksamen i marketing! Så dejligt <3 Fredag aften var jeg til min brors kærestes fødselsdagsfest, og det var så sjovt og hyggeligt.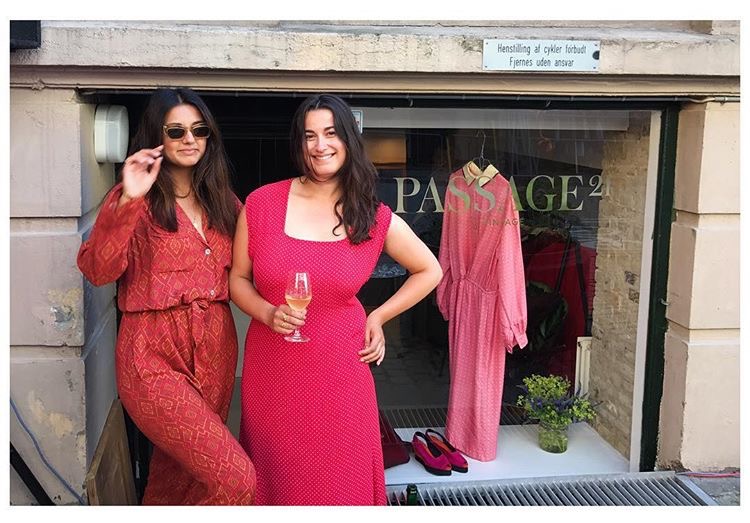 Saturday it was time for an event, I have been looking forward to for a long time. My awesome friends, Caroline and Alina have opened their own exclusive vintage store, Passage 21, in Copenhagen. They have handpicked high end vintage clothes and everything looked amazing! Definitely worth a visit in Copenhagen. / Lørdag var det tid til den længeventede butiksåbning af Passage 21. Mine to seje og smukke veninder, Alina og Caroline, har nemlig åbnet deres egen eksklusive vintage-butik på Sankt Hans Gade 21 på Nørrebro. Der er blevet så fint, og jeg synes, de er så seje! Butikken er desuden fyldt med de flotteste sager, for pigerne er virkelig skarpe og har rejst rundt og fundet de fineste vintagekøb fra blandt andet Yves Saint Laurent og Valentino.
We laughed, smiled, drank beer and lemonade, listened to good music and celebrated that Passage 21 is open! I know where I will be hanging out this summer in Copenhagen. 😉 / Vi smilede, grinede, drak øl og limonade, hørte god musik og fejrede, at Passage 21 er åben. Passage 21 kommer desuden også til at sælge kaffe, og jeg tror, at bænken bliver et af mine faste hæng-ud-spots i løbet af sommeren!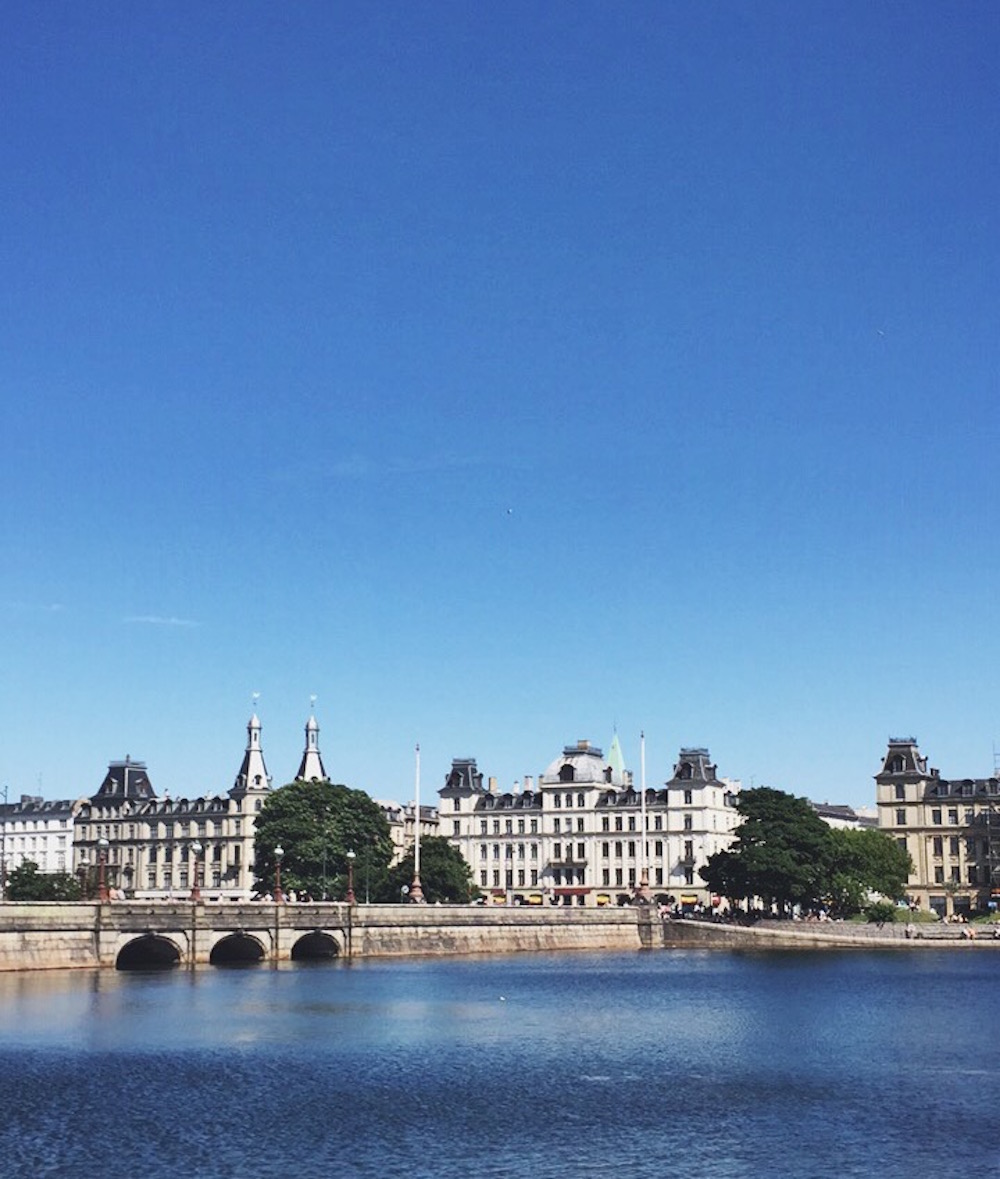 Copenhagen does a very good job, especially when the sun is shining! / København kan i hvert fald også noget på en solskinsdag i juni <3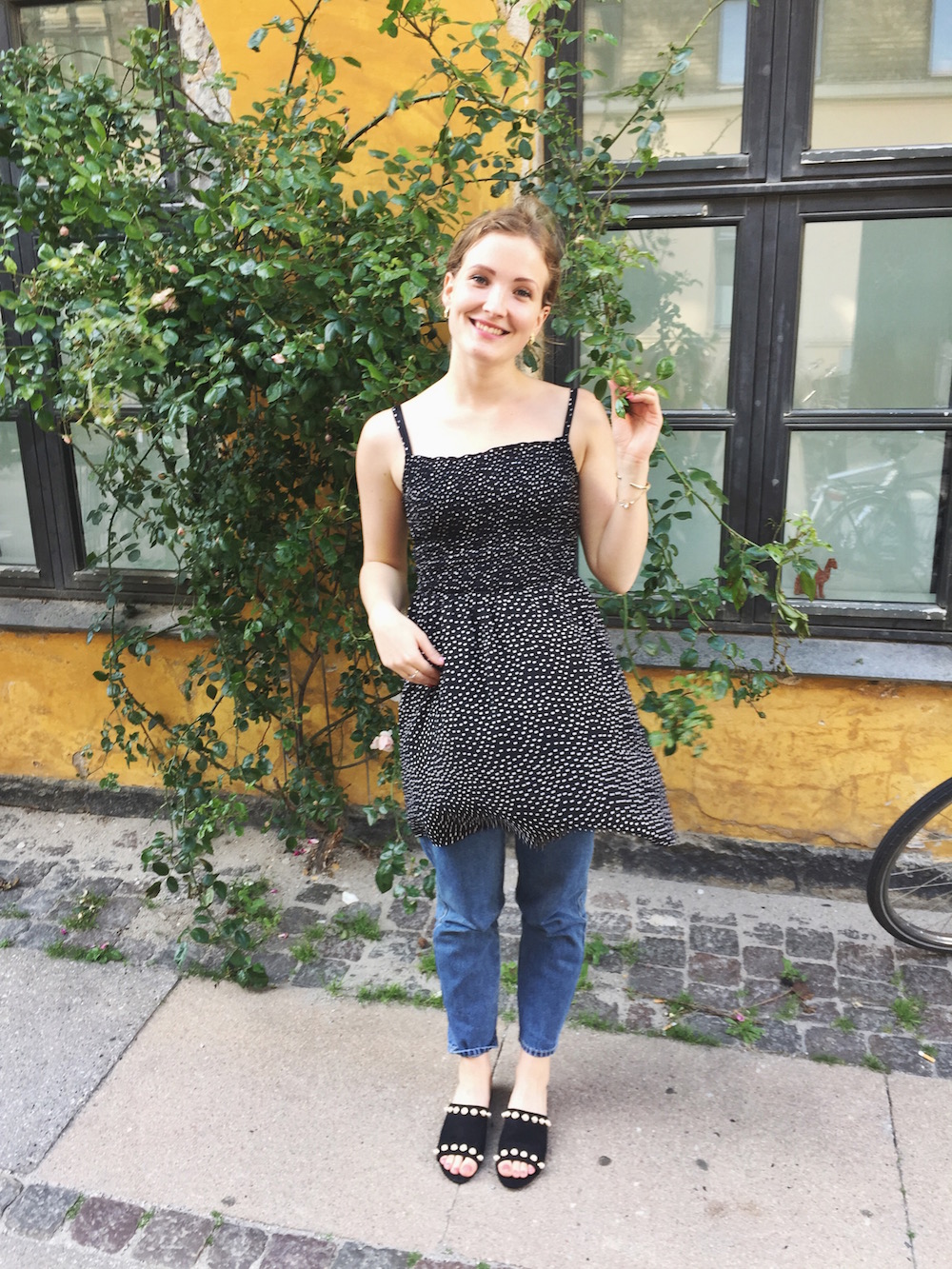 It was finally hot enough to leave the jacket at home, and this was my outfit for the store opening. / Det var endelig varmt nok til ikke at have jakke på, og det drog jeg nytte af <3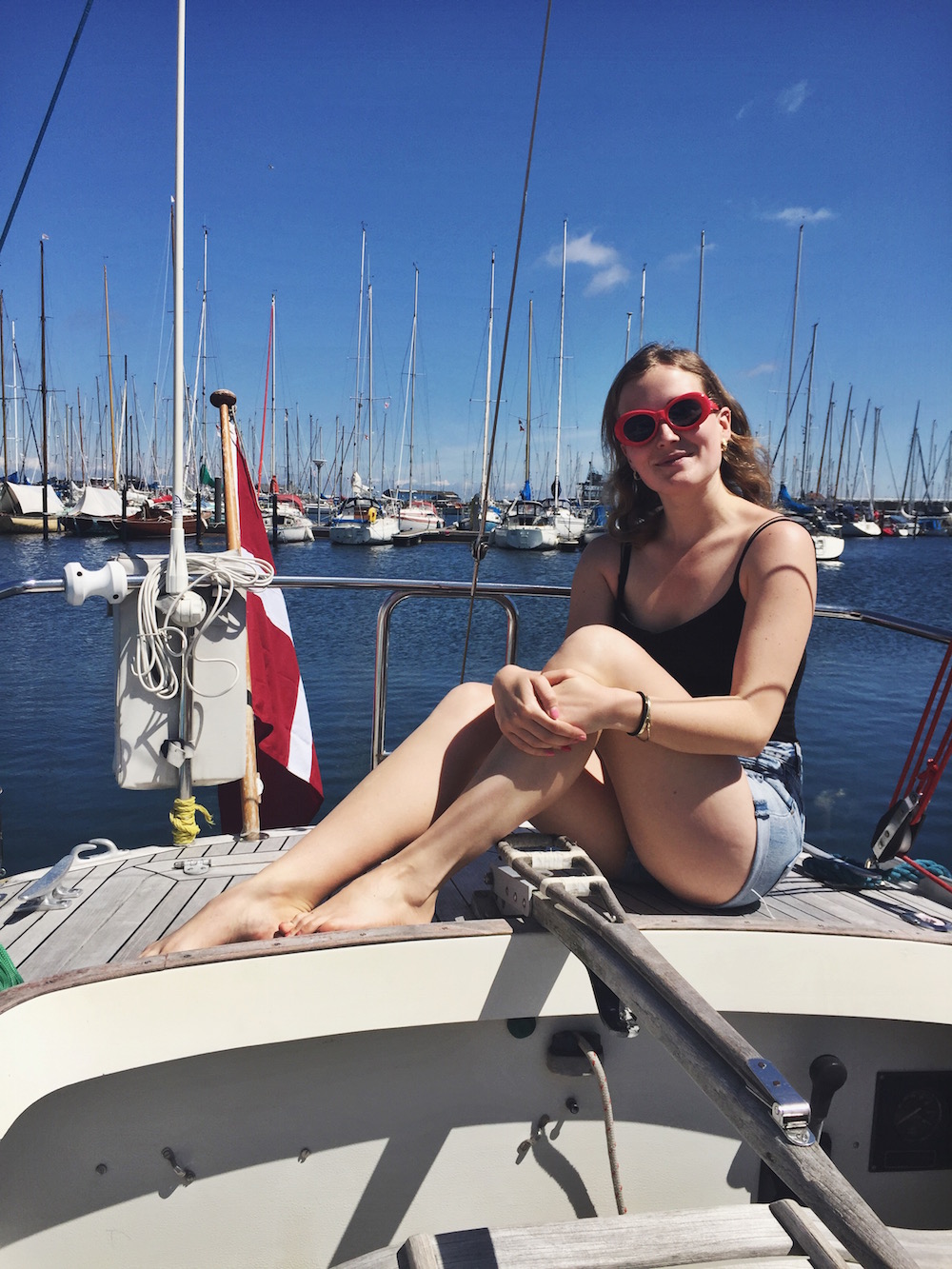 Sunday the weather was even better. I woke up, called my parents, and luckily they were already on their sailboat. I jumped on the bike, hopped on the boat and together we took a quick trip sailing North and back to Copenhagen again. I felt very lucky and happy! / Søndag var det endnu bedre vejr, og jeg vågnede, og skyndte mig at ringe til mine forældre. De var heldigvis på båden, der ligger i Svanemøllehavnen. Op på cyklen med mig, og så lettede vi ellers anker og sejlede til Skovshoved og tilbage igen. En lille solskoldning fik jeg mig også, på trods af at jeg var dækket ind med faktor 50. Jeg ved ikke, hvad der er galt med mig!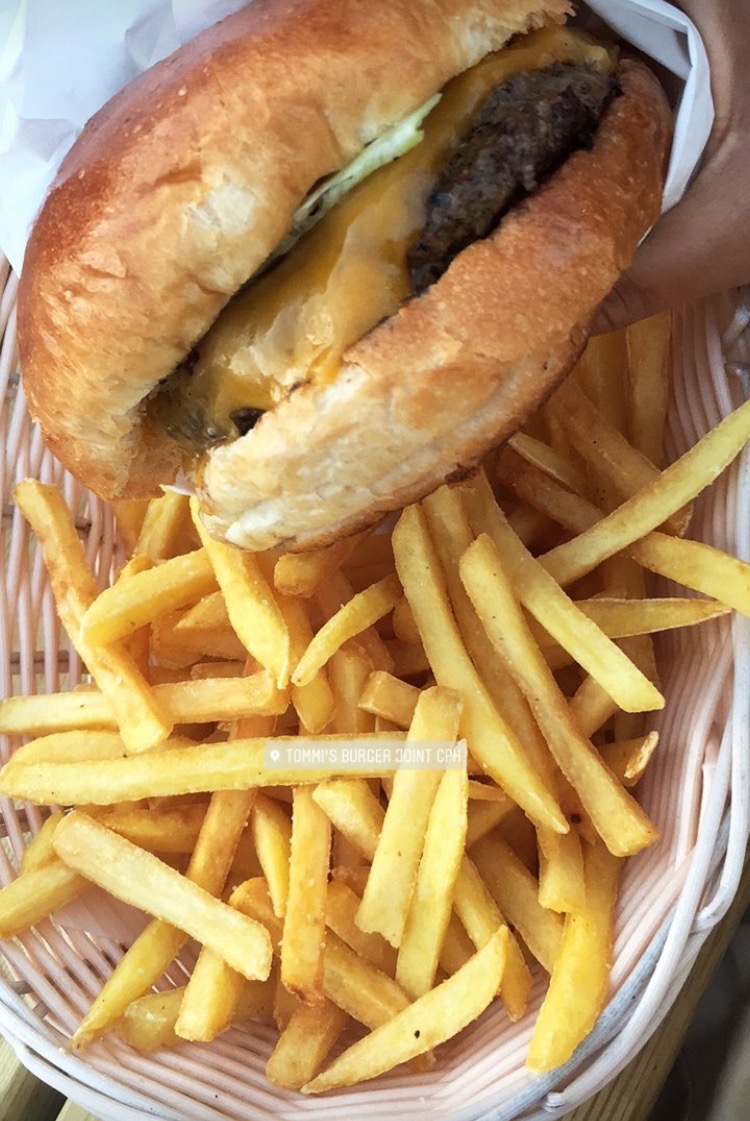 And back to the never ending story… The rest of the day was spent studying some more with my study group… Late at night, we got hungry and went for a burger to kill our sorrows from all the studying, haha! / Resten af dagen blev brugt med at terpe og læse videre sammen med min studiegruppe. Da vi endelig var færdige, var vi enige om, at vi fortjente en burger, og med Tommi's Burger Joint i Kødbyen går man aldrig galt i byen.