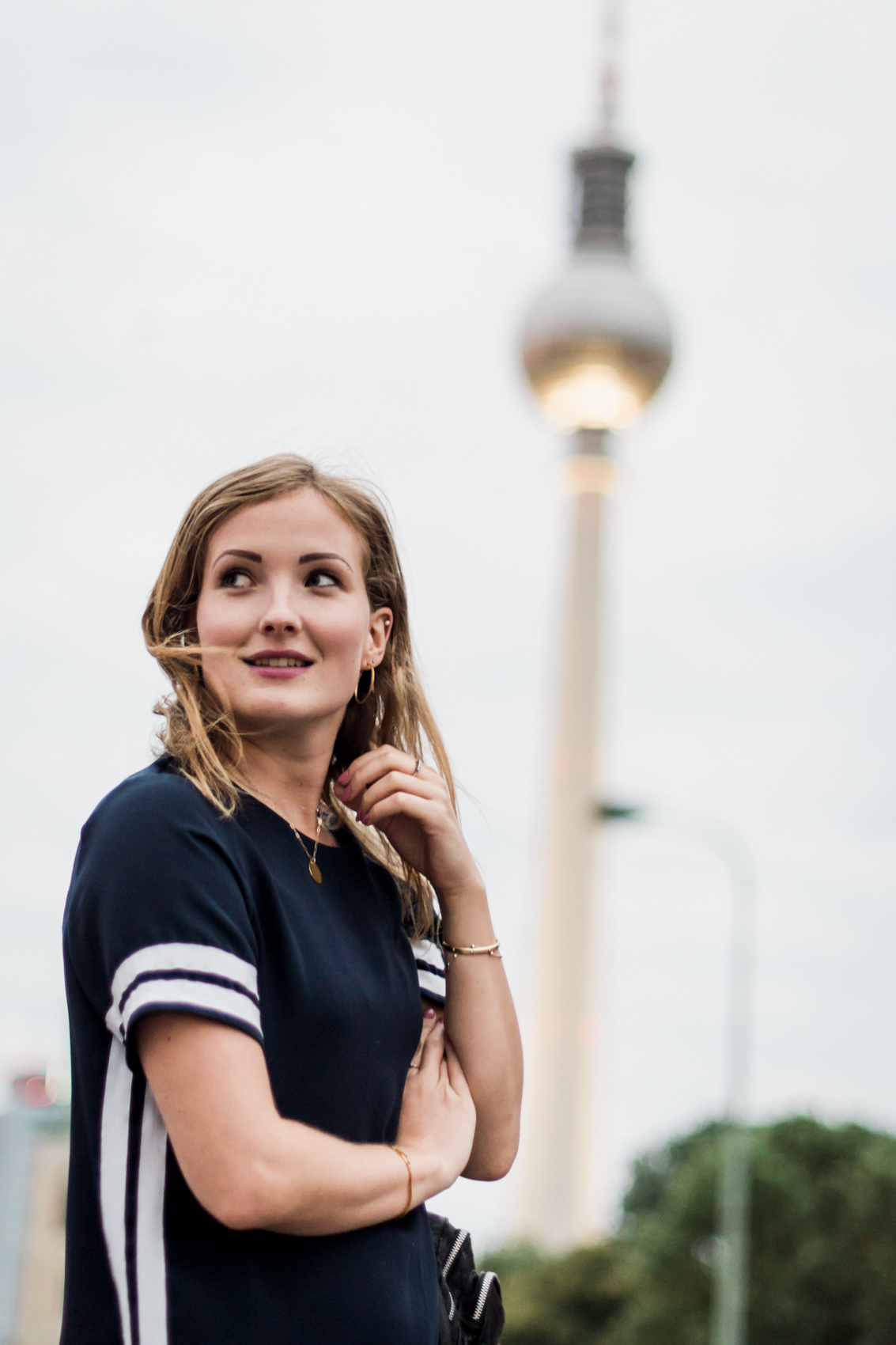 ENGLISH (DANISH VERSION BELOW) The past few days I have been locked inside my apartment trying to learn a whole year's worth of managerial economics for an oral exam I had today. I was devastated, stressed and 120% sure that I was going to fail. I just didn't say it out loud, because my mom has always told me that whatever you say out loud is going to happen. I tried to stay strong, happy, do power poses and tell myself that I could do it. I studied and studied and was beyond nervous.
Wednesday morning at 10.40, my teacher opened the door to the classroom and welcomed me to the exam. I was shaking, and it was literally the worst exam I have ever attended. It was basically 15 minutes of the teacher and the external examiner asking me questions and me coming up with different ways of saying "I don't know. I can't answer that. Oh, I can't answer that either." It was horrible. Embarrassing. Nerve-wrecking.
On the other side of the door, my friends were waiting. The 15 minutes were finally over, and I went outside not knowing what to do or say. A few minutes after, my teacher told me to come back for my grading. I was so nervous and the worst thing I could imagine was to fail. Not because of the failing itself, but because I would have to do the exam yet again. Would I fail it yet again?
This wasn't an issue because I PASSED THE EXAM!!!! I got the lowest grade but the funniest thing is that never have I ever been this happy for a grade!
The past six weeks have been intense. Six, huge exam projects both written and oral. It has not been fun. But I survived and because of that, I am literally the happiest girl right now. My price for myself is a trip to Berlin. A well-deserved one. I have a ton of work and writing to do, but as long as they don't include school stuff, I am happy 😉 Right now I am in the airport waiting to board, so bis ganz bald, Berlin! <3
__________________________________
DANSK: De sidste par dage har været mega intense. Faktisk de sidste par uger. Jeg har været i fuld krig med eksamen og intet mindre end seks styk, både mundtlige og skriftlige. De sidste par dage har især været slemme, fordi jeg har skulle læse op til mundtlig eksamen i erhvervsøkonomi, et fag jeg hverken er god til eller kan lide. Faktisk er jeg så ringe, at jeg de sidste par dage har brugt alle vågner timer på at læse op på samme tid med, at jeg har frygtet, at jeg ville dumpe.
Jeg har været så nervøs, på grænsen til ulykkelig og samtidig sagt til mig selv, at jeg nok skulle klare den. Det handler nemlig om den energi, man sender ud. Hvis man hele tiden går og siger "jeg dumper", så dumper man nok også. Jeg har derfor prøvet at gøre det modsatte, men stadig ikke kunne styre mine tanker, der sagde, at jeg dumpede.
Eksamen var en vild en af slagsen. 21 spørgsmål vi kunne trække med omkring syv underspørgsmål til hver. De handlede om at tegne grafer, forklare dem og relatere dem til andre økonomiske begreber. Shit.
I formiddags, kl. 10.40, åbnede min underviser døren til lokalet og bød mig velkommen. Jeg var ved at skide i bukserne af skræk. Derefter fulgte 15 minutter, hvor censor og eksaminator stillede mig spørgsmål, og jeg fandt på forskellige måder at sige "jeg ved det ikke."
På den anden side af lokalet, ventede mine veninder, og da de 15 minutter endelig var overstået, gik jeg ud med våde øjne, fuldstændig sikker på, at jeg var dumpet.
Problemet var ikke det at dumpe. Problemet var mere, at hvis jeg dumpede, ville jeg ikke på mirakuløs vis lære erhvervsøkonomi frem til reeksamen om halvanden måned. Jeg fik de værste tanker – ville jeg ende med at blive smidt ud af universitetet på grund af det ene fag, jeg virkelig ikke kunne eller gad?
Jeg blev hævet ind i lokalet igen, hvor de sødt forklarede mig, at det desværre ikke var gået så godt. Fuck, tænkte jeg….. "men du består. Vi giver dig 02". Jeg fløj ud, dansede rundt – mit første 02, og aldrig i mit liv har jeg været gladere for en karakter! JEG BESTOD OG SKAL ALDRIG MERE HAVE ERHVERVSØKONOMI!
Jeg har været svævende resten af dagen. Intet har kunnet få mig ned. Nu sidder jeg i lufthavnen på vej til at boarde mit fly til Berlin – min belønning til mig selv efter denne intense eksamensperiode. Jeg glæder mig helt vildt! Bis bald Berlin! <3