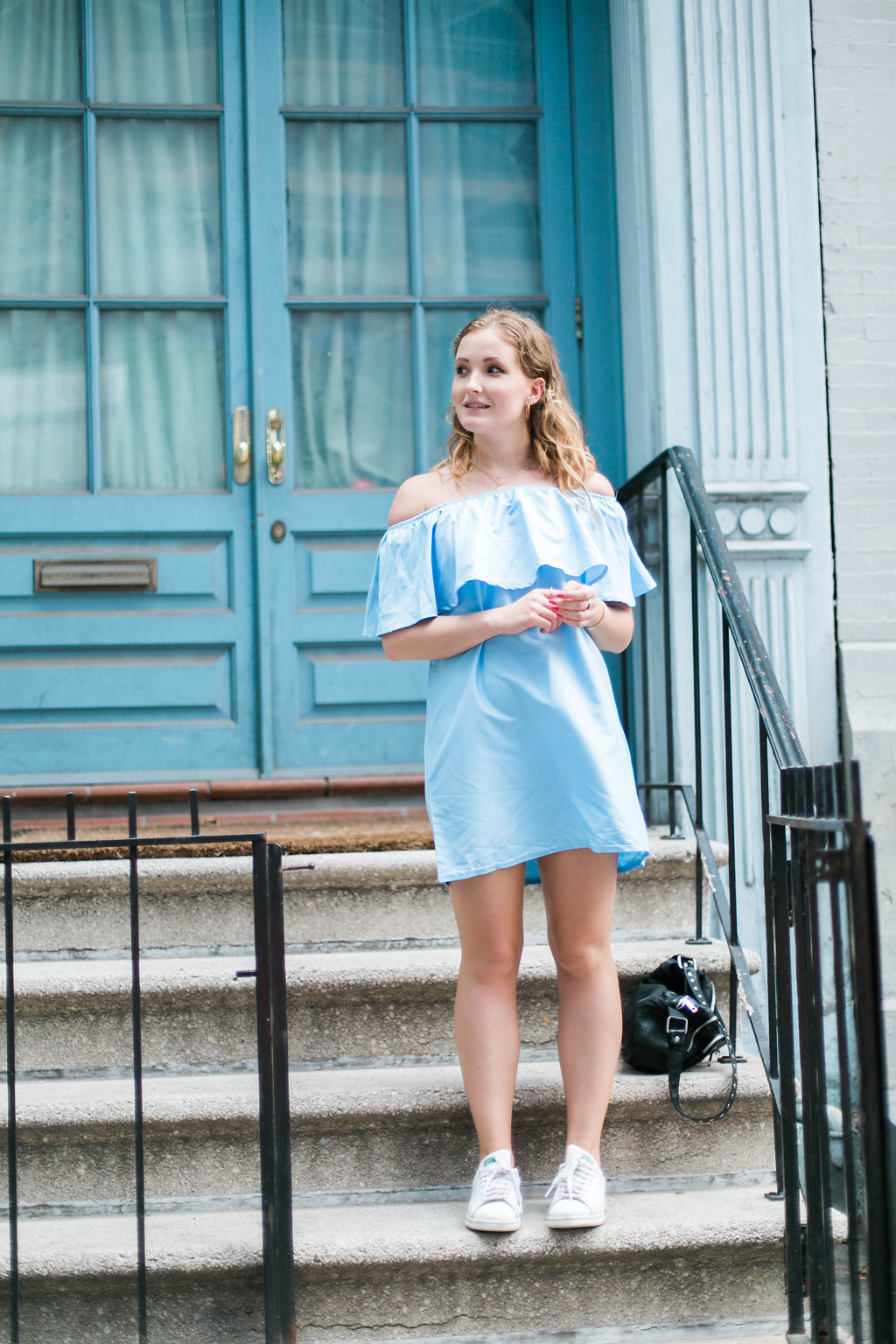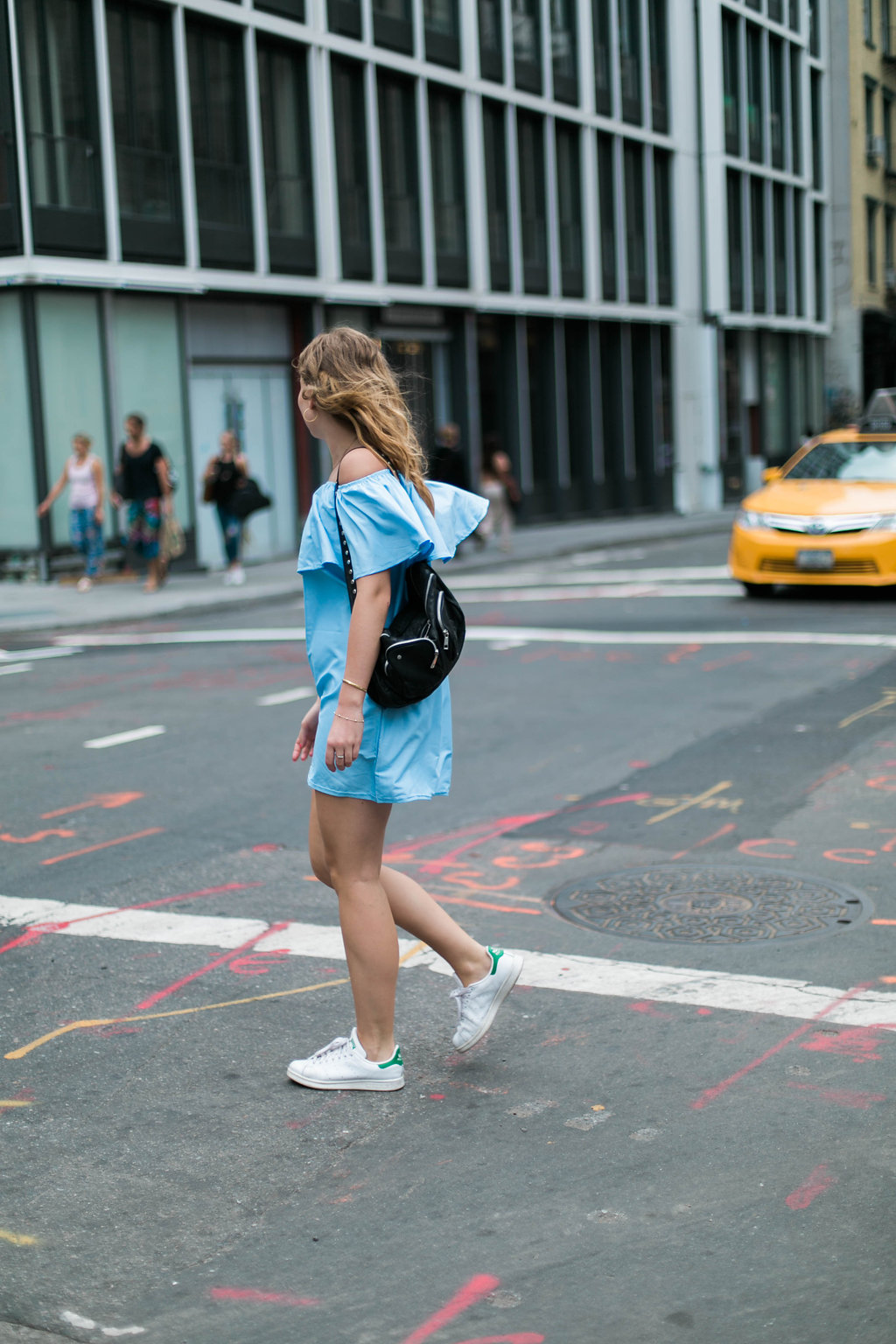 ENGLISH (DANISH VERSION BELOW) And just like that, I spent a whole month in NYC (or almost!). I don't know where time has gone, but I know I have had a great time. I love NYC. Actually, I don't quite know why I love NYC, I just do. The city is full of rats, trash and sky-high rents and poverty, but it is also full of dreams, culture and "that everything can happen".
I also love that I know NYC so well by now. That means I don't have to do all the classic tourist things anymore, but I can enjoy the city at my own pace. I almost feel like a local when I am in NYC. Not having many plans and things to do and see allows me to do things such as getting a coffee at a cafe and just watch people for hours. One of my favorite activities.
A whole month has gone and I was quite sad to leave NYC. Especially because I don't know when I will be back. Maybe I won't be back before next summer. Keeping my fingers crosses that I will be back sooner than that!
I arrived in Copenhagen earlier today and have been forcing myself to stay awake the whole day in order to beat jet lag. I am back in Copenhagen for two days to do a video shoot for a company. Then, Wednesday night I will jump on a plane and go to Berlin. That will help me in not missing NYC too much 😉 How has your summer been?
_____________________________________________
Og inden jeg overhoved fik set mig om, var der pludselig gået en måned. En hel (eller i hvert fald knap en hel) måned har jeg været i New York. Jeg ved ikke, hvor tiden er blevet af, men jeg ved, at jeg har haft det så godt. Jeg elsker New York. Dog har jeg lidt svært ved at svare på, hvad det er, jeg godt kan lide ved byen. Den er nemlig fuld af rotter, affald, alt for høje huslejer og alt for meget fattigdom. Den er også fuld af drømme, kultur, mangfoldighed, og følelsen af, at alt kan ske. At alt er muligt.
Jeg er også vild med, at jeg kender New York så godt nu. Jeg kan finde rundt selv, jeg kan huske steder, jeg har mine stamcaféer. Derfor føler jeg mig mere som en lokal frem for en turist. Og jeg bruger næsten ikke tid på at være turist mere. Jeg har overstået og gennemgået langt de fleste must do's og turistattraktioner, selvom listen er lang. Det betyder, at jeg i stedet kan bruge tiden på at tulle rundt, slentre og sætte mig på en café med en kop kaffe og bare glo på mennesker i timevis. Findes der noget bedre?
Det er trejde sommer i træk, at jeg er en hel måned i New York. Tiden er gået så stærkt. Jeg var lidt ked af at forlade byen. Især fordi jeg ikke ved, hvornår jeg kommer tilbage. Er det næste måned, eller bliver det først næste sommer? Time will tell… Jeg krydser fingre for, at jeg snart skal tilbage!
På trods af det, så afskyr jeg flyveturen tilbage til København. Jeg elsker turen derover, for så er jetlagget den rigtige vej. Træt om aftenen, vågner frisk som en havørn klokken fem om måneden. Drømmen. På vej tilbage til København slår jetlagget hårdt, og jeg skal kæmpe med at holde mig vågen en hel dag og aften, for hvis jeg falder for tidligt i søvn, vågner jeg midt om natten og kan ikke sove igen.
Jeg landede i København i formiddags og var træt som ind i helvede. Jeg mødtes med to veninder, der holdt mig vågen med kaffe og hyggesnak i timevis. Nu lægger jeg i min seng og slår tiden ihjel og kæmper med at holde mig vågen. Tre timer til jeg må falde i søvn. I morgen har jeg et film-shoot, som jeg er fløjet til København for at optage. Det glæder jeg mig til. Onsdag står den atter på eventyr. Jeg skal nemlig til Berlin! Det hjælper lidt på min rejseblues over at forlade New York <3 Hvordan er jeres sommer?