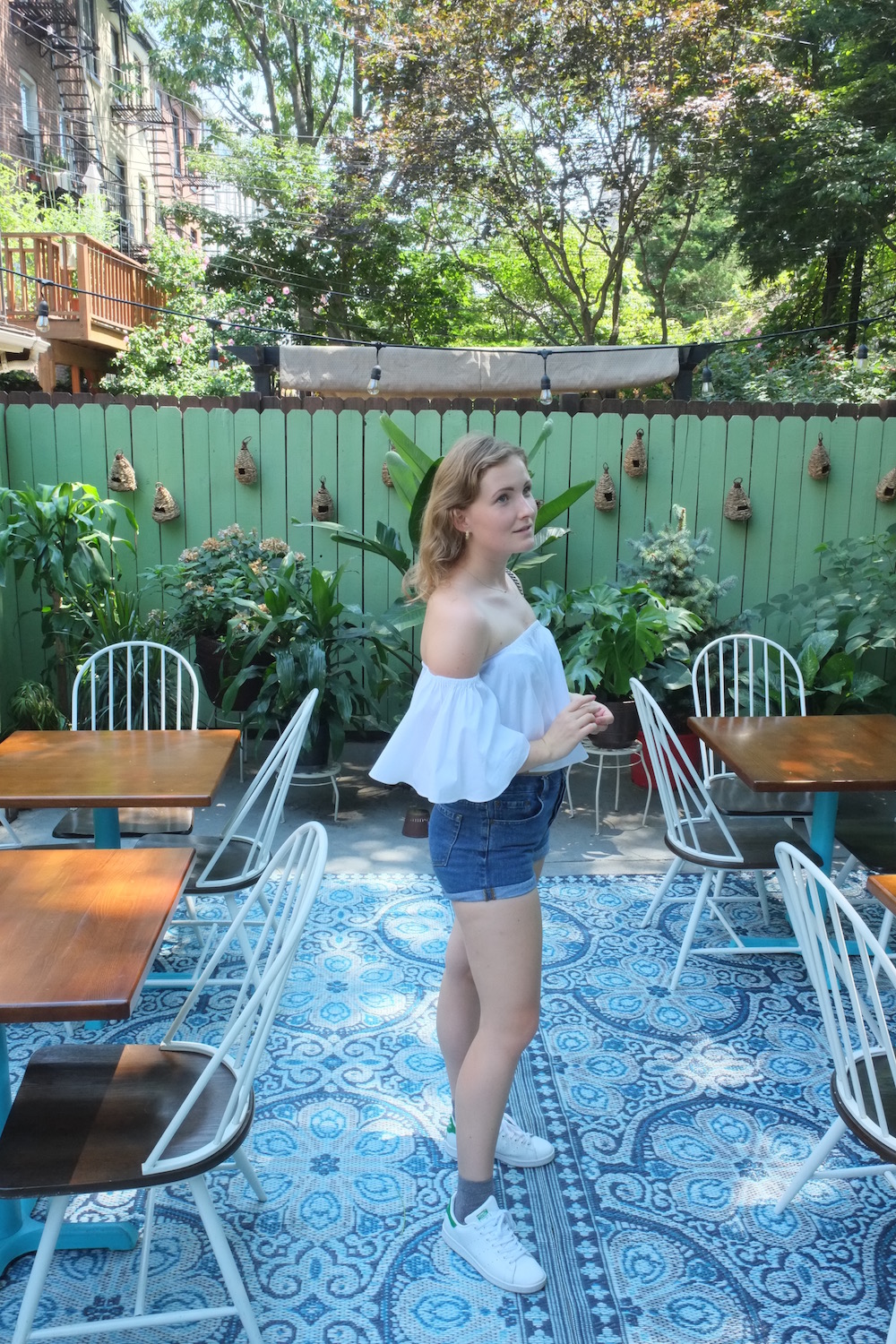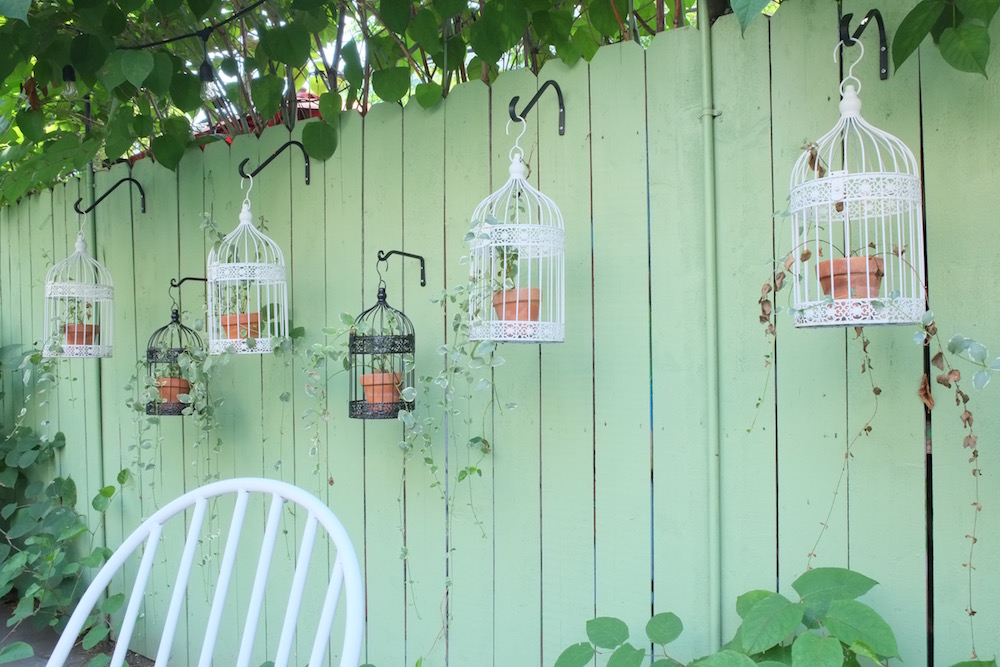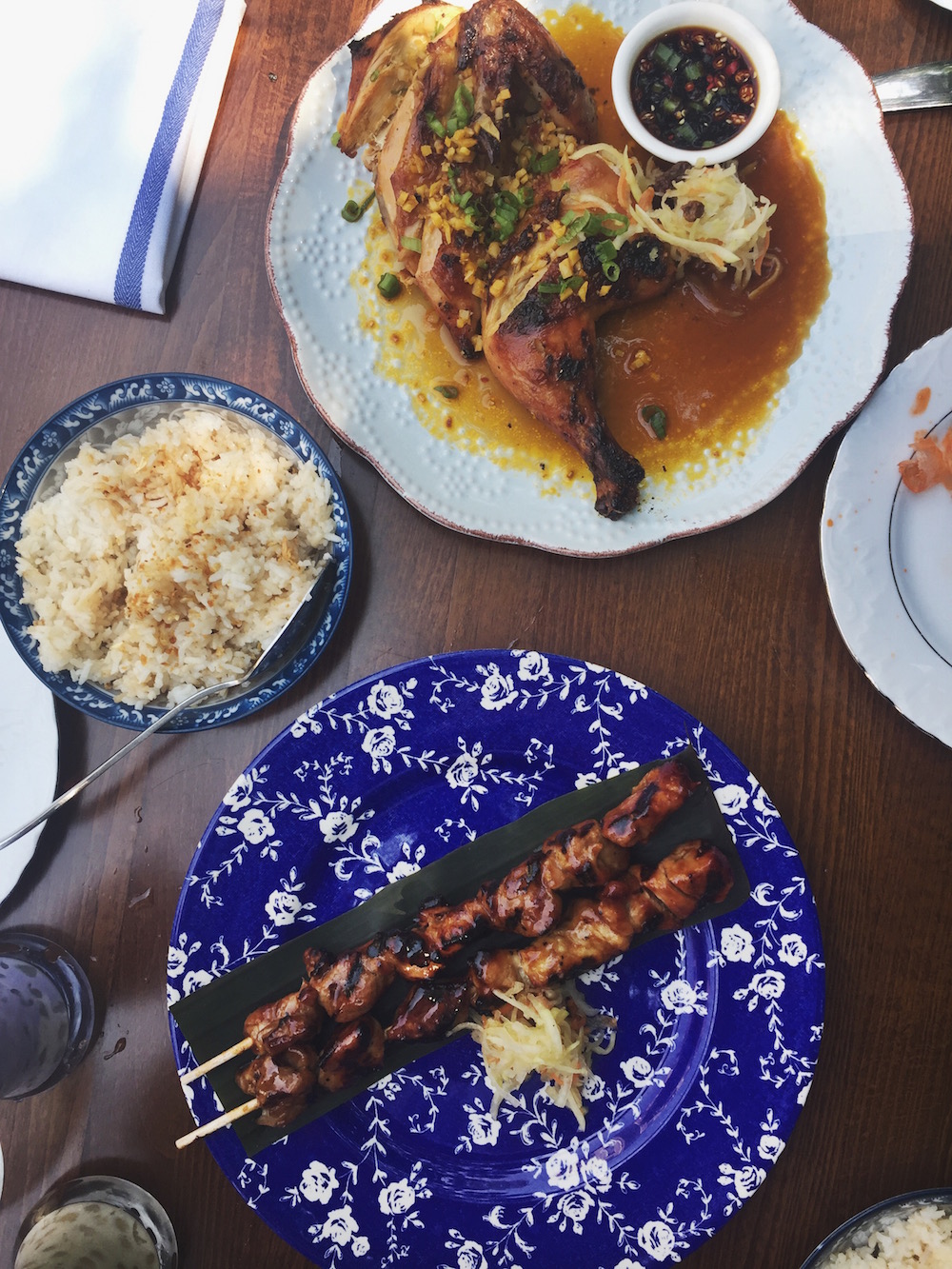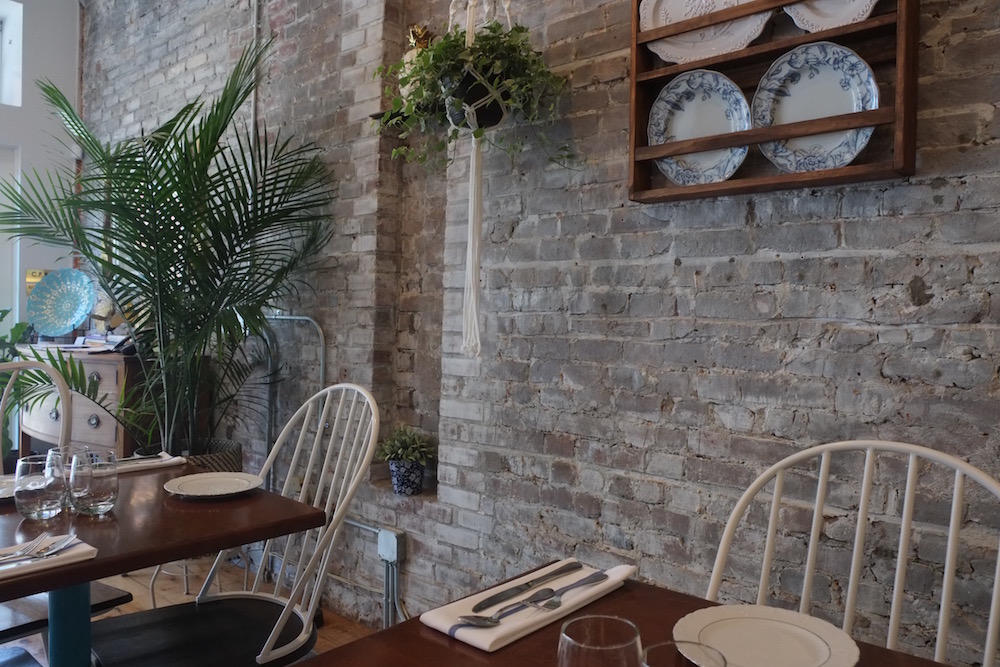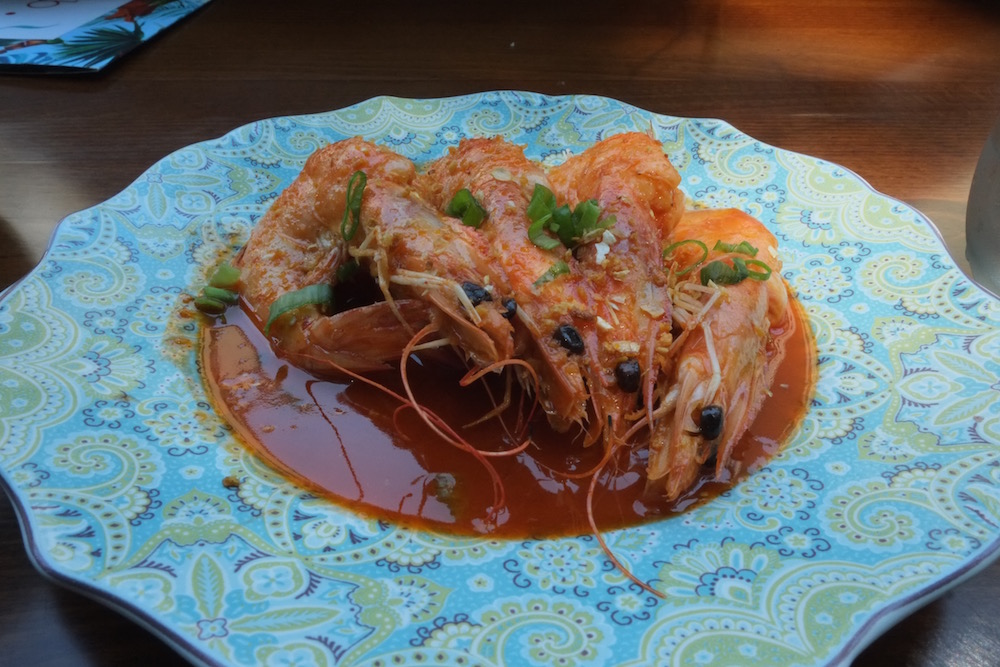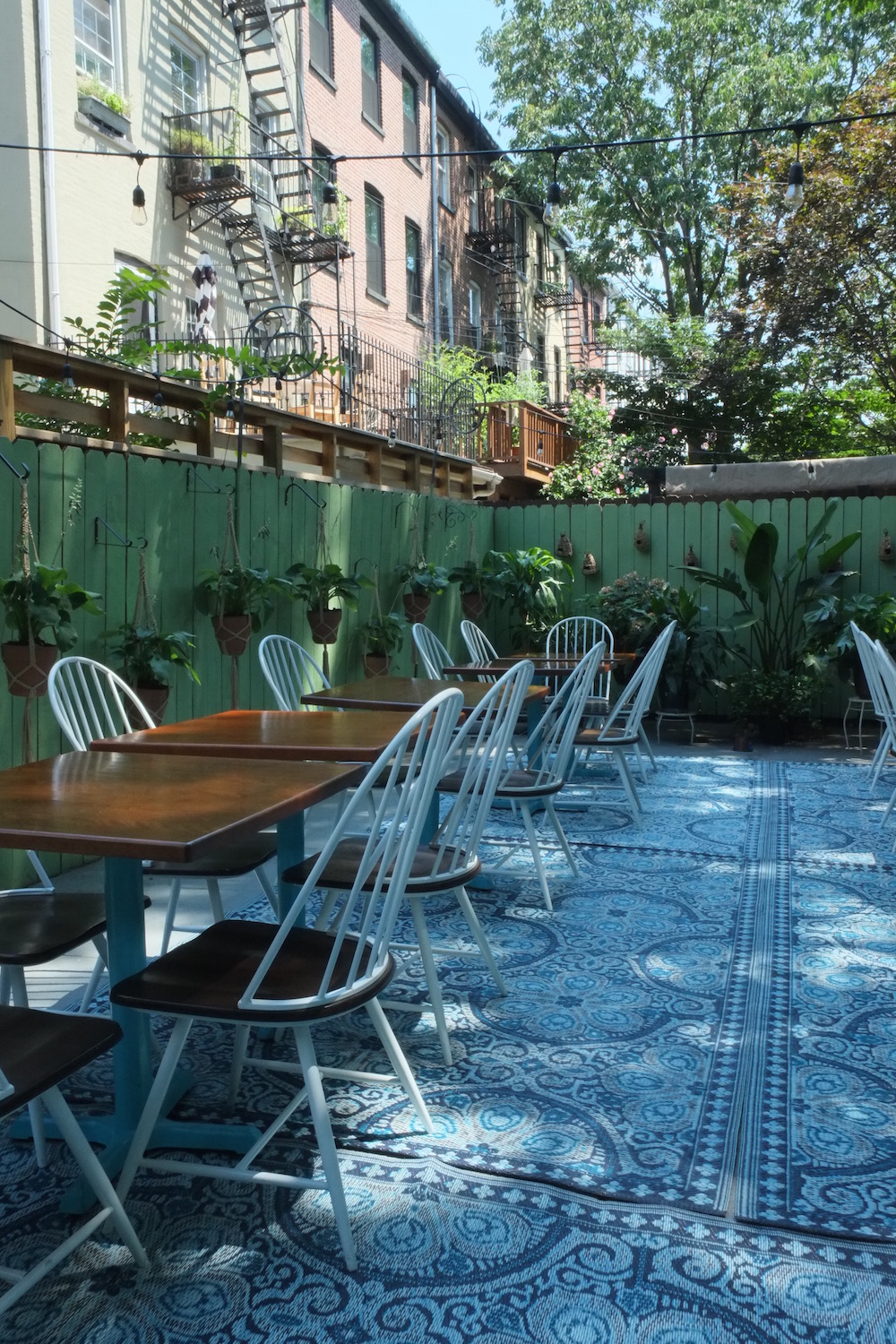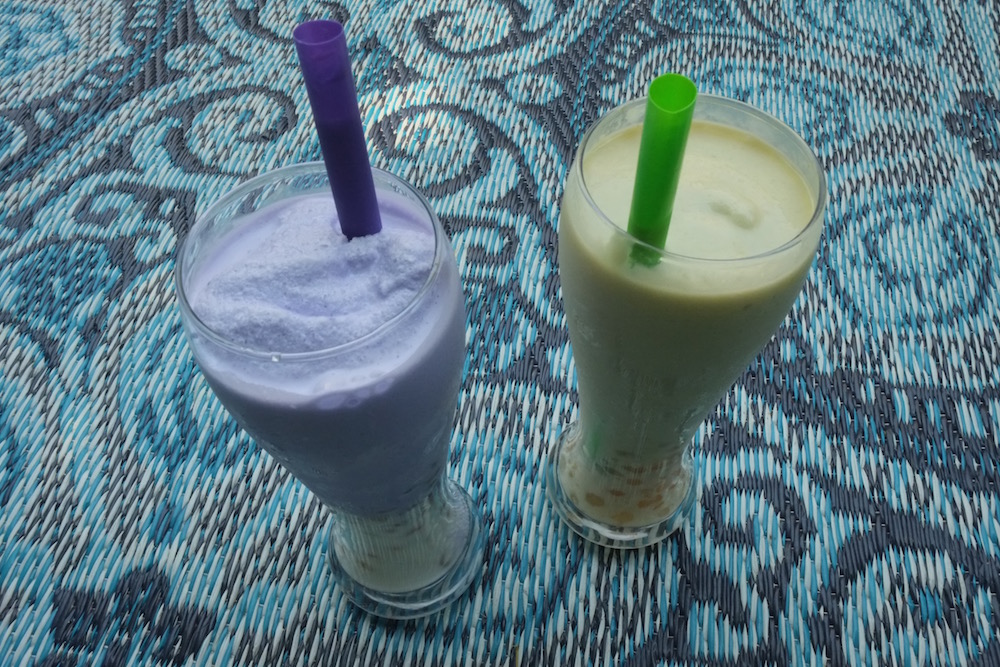 ENGLISH (DANISH VERSION BELOW) If you have been to New York City, you know how hard it is to find restaurants and cafes with outdoor seating. The sidewalks tend to be narrow, and I have heard that restaurants pay hefty sums to have outdoor seating. A combination of those two factors ultimately means that it is pretty rare that you come across outdoor seating.
If you are in New York City, lusting for a great lunch or dinner in an outdoor setting, I have just the place for you! Or… F.O.B. does. F.O.B. is a recently opened restaurant serving lunch and dinner in Boerum Hill in the more central part of Brooklyn.
Let's talk about the decoration. The guys behind F.O.B. wanted to create a space that feels like being home. Also known as what we Danes call "hygge". A space that feels welcoming, like going to your grandmother's house on a Sunday. The place is beautiful. What I especially liked about F.O.B. is the gorgeous, exotic and quiet garden with outdoor seating. Both because, in my opinion, NYC is really lacking outdoor seating, but also because it feels like walking into an oasis somewhere very exotic. The garden is cozy, quiet and beautiful and the perfect spot to enjoy lunch or dinner.
The kitchen is Filipino which means lots of fresh seafood. As the name of the restaurant suggests, it is also lots of BBQ. Luckily, those two go well together. As an appetizer, I had the peel & eat 7-up shrimp and the pugita salad. The latter consisted of grilled octopus, avocado, crispy onions and tamarind dressing. It was so good! As the main course, I opted for the grilled Filipino bbq pork skewers and the grilled chicken inasal marinated in lemongrass served with rice. Need I say more? What I also liked about the food was the prices. Nothing overpriced, nothing pretentious, just good prices with good food at the most amazing setting. 
The guys at F.O.B. showed me a picture of their drinks, a Filipino style shake with pearls and jelly. Me, being curious to try everything, ordered not one but two to try out – the ube and the avocado shakes. They were so yummy and funny and I'd definitely go back just for that! You should definitely try it too! I heard that F.O.B. also does brunch… You know I love brunch, so I'll definitely be back for that 😉
F.O.B. Filipino BBQ 
271 SMITH ST,
BROOKLYN, NY 11231
_______________________________________________________
DANSK: Hvis du har været i New York, så ved du, at det kan være svært at finde udendørsservering på caféer og restauranter. Smalle fortove, mange mennesker og et rygte om høje gebyrer for virksomheder, der vil have udendørsservering, gør det svært at finde. 
Hvis du nogensinde er i New York og tænker, at du drømmer om at spise frokost eller aftensmad udenfor, så har jeg lige stedet til dig. Eller, rettere sagt, det har F.O.B. F.O.B. åbnede i foråret 2017 og adskiller sig på mange måder. Især med deres smukke baghave med udendørsservering. F.O.B. ligger i området Boerum Hill i det centrale Brooklyn, en kort togtur fra Lower Manhattan. 
Lad os tale om indretningen: fyrene bag F.O.B. ville skabe et hyggeligt sted, et sted der føles som hjem. Som at besøge sin bedstemor til et gedigent måltid mad en søndag eftermiddag. Det har de formået, omend med en bedstemor, der i såfald har rigtig god smag! Alt er nemlig pænt. Især baghaven som jeg er helt forelsket i. Både fordi den gør det muligt at spise udenfor i New York, men også fordi den er så smuk, stille og rolig. Ingen storby-støj og jas. Det er som at træde ind i en eksotisk oase, som var man på Bali. 
Maden hos F.O.B. er filipinsk og barbeque. Det betyder en masse fisk, og sammen med BBQ er det altså en ret god blanding. Til forret fik jeg peel & eat 7-up shrimp og pugita salad. Førstnævnte var store, lyserøde rejer marineret i hvidløgsolie til pil-selv. Jeg fik dejligt fedtede fingre, men det var der råd for. De blev nemlig serveret med fugtige, velduftende håndklæde-servietter. Sidstnævnte var fantastisk. Grillet blæksprutte med ristede løg, avocado og dressing. 
Til hovedret blev jeg også forkælet. Jeg fik grillet svinekød på spyd og kylling stegt i citrongræs serveret med ris. Til at toppe den af, prøvede jeg en af F.O.B.s vilde shakes asian style. Deres avocado og ube med gele i. Det lyder underligt, men det smagte på mærkelig vis sindssygt godt. Så godt at jeg lidt drømmer om en nu. Priserne på maden hos F.O.B. var meget budgetvenlige med hovedretter til 14 dollar. Jeg har hørt at F.O.B. også har brunch i weekenden, så jeg skal helt sikkert tilbage næste gang, jeg er i NYC og prøve deres coconut pancakes….
F.O.B. Filipino BBQ 
271 SMITH STREET
BROOKLYN, NY 11231