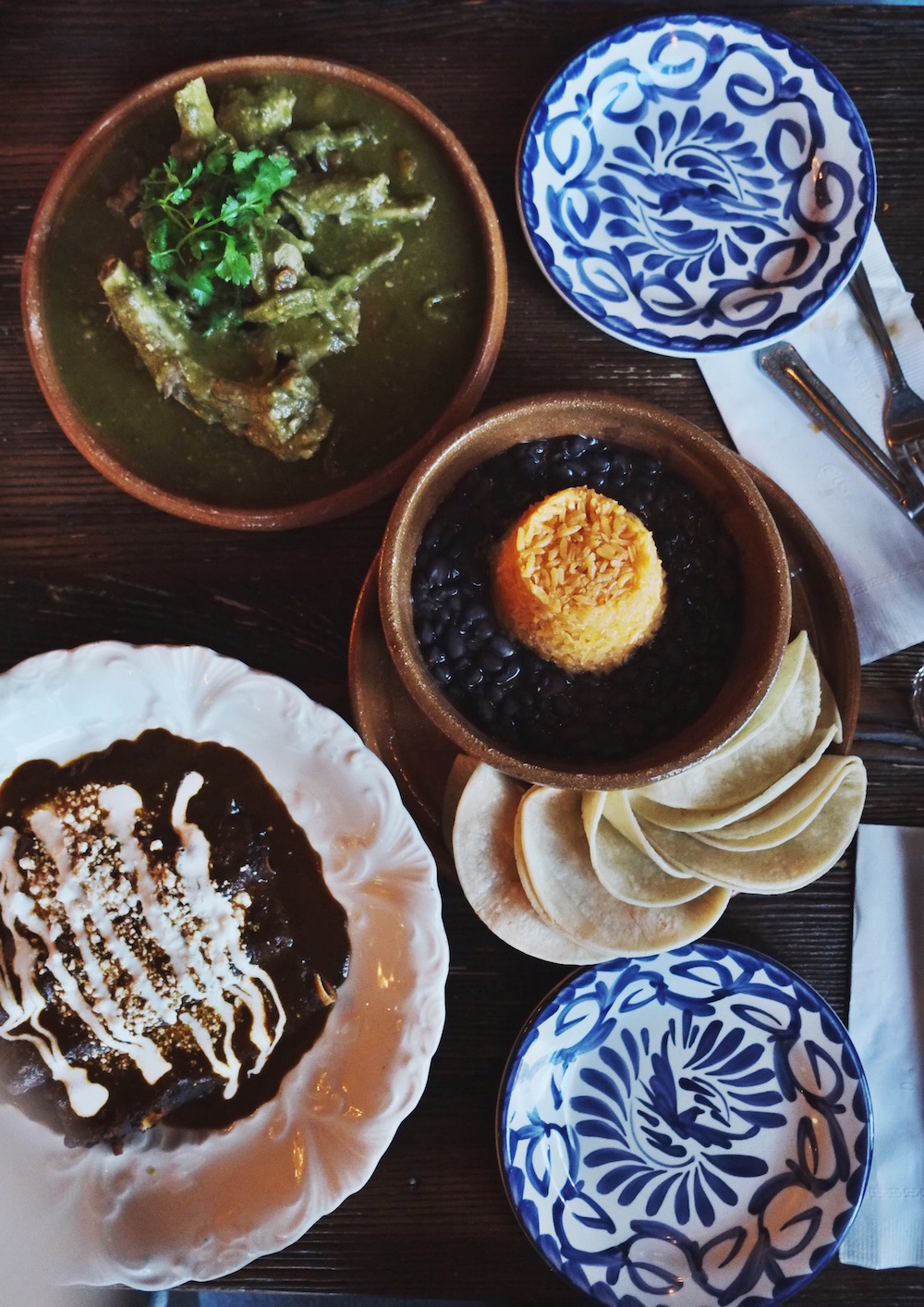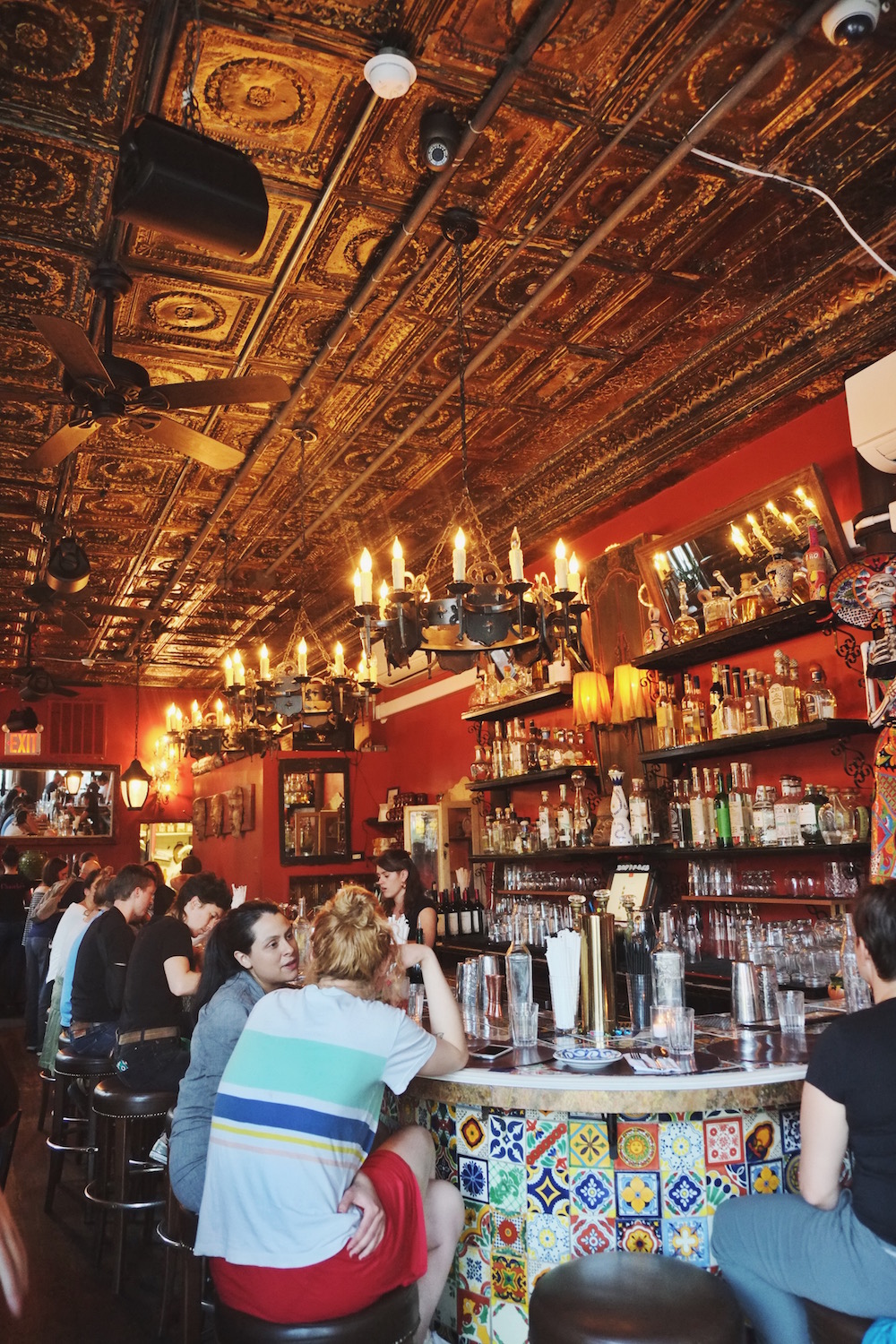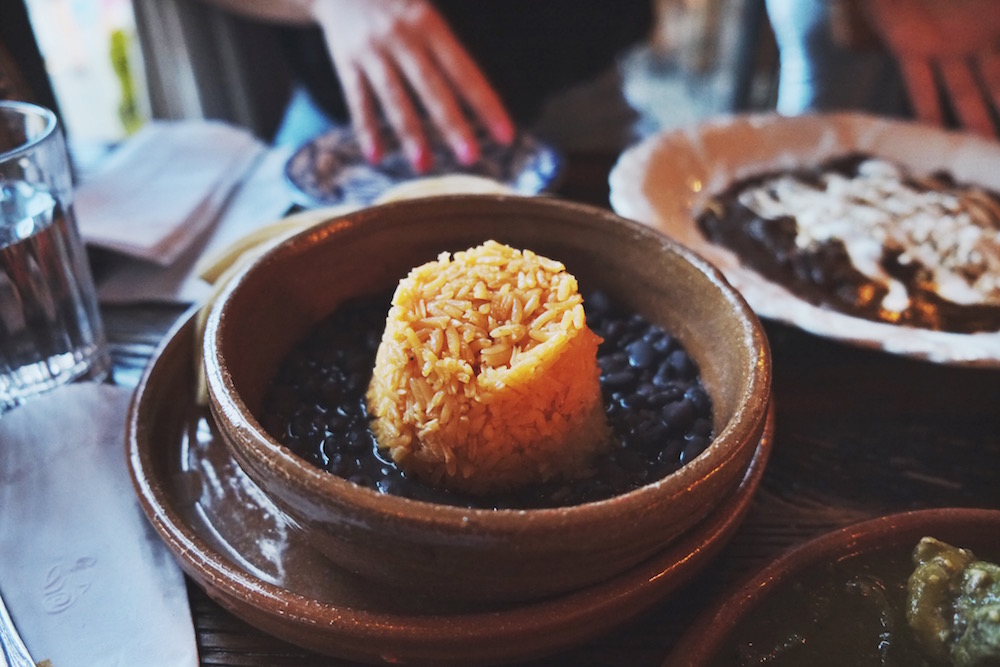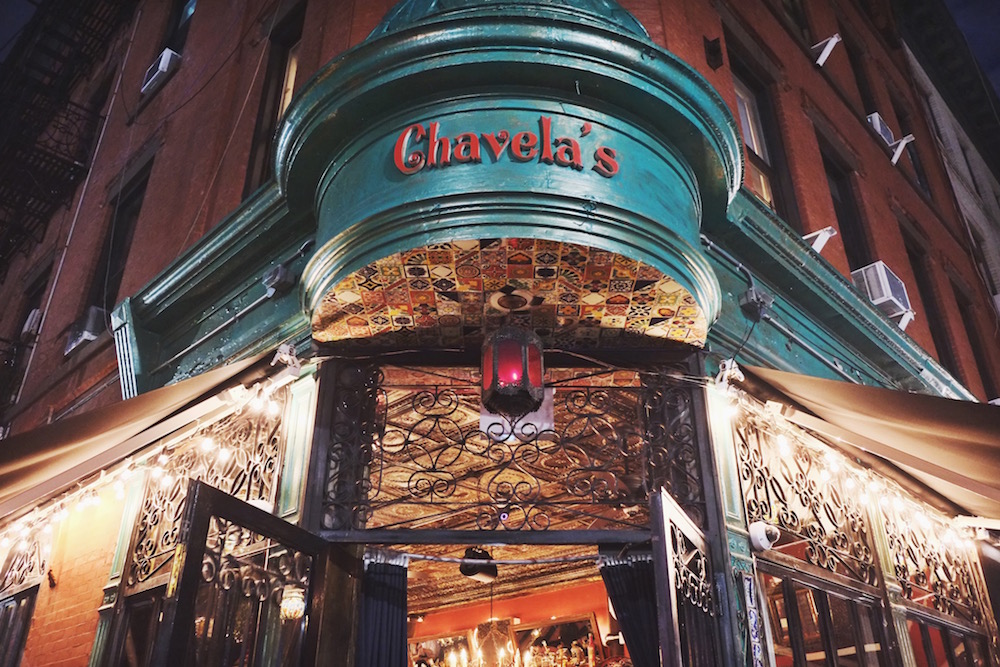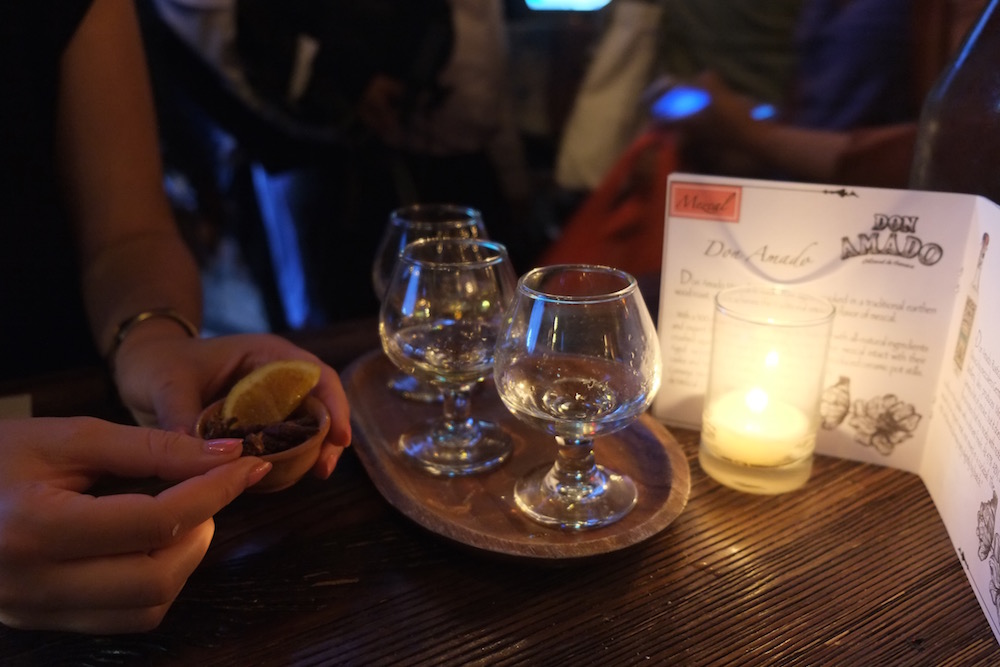 ENGLISH (DANISH VERSION BELOW) If you think that Mexican food consists of burritos, nachos with melted cheese and tacos served from hipster taco trucks, you owe yourself a visit to Chavela's in Crown Heights, Brooklyn on lovely and lively Feankling Avenue. Here, you will learn and taste for yourself that Mexican food is a more than burritos. Exactly what real, authentic Mexican food is, Chavela's can't say exactly. They explain that Mexico is such a big country which means that the food culture differs a lot, depending on where you come from. None the less, will the menu at Chavela's show you that there is more to Mexican food than burritos and tacos.
Chavela's is a neighborhood favorite and the restaurant is always full of happy and hungry crowds. The menu has something for everyone, whether you like spicy, meat or vegetables. The restaurant also serves great drinks and every weekday from 4-7 pm, there is happy hour with good offers such as a beer for 4 dollars and sangria for 6 dollars. Hence, the vibe here is great. Their Don Cucumber cocktail is also yummy!
On the menu, you will find a vast selection of smaller plates that are great to share around the table. Examples are smoked trout guacamole, ceviche, and camarones al ajillo. If you have room for more food, the mains are of a good (huge), American size. Examples are enchiladas, rice and beans, and different meat platters. I can promise you that you won't leave the restaurant feeling hungry!
The food is delicious, the staff is awesome and you should definitely visit Chavela's if you are looking for a fun restaurant with great food that is more than your regular burrito or taco. Or yeah, visit Chavela's, at least to try one of the many mezcals you can find in the bar: they are served with grilled crickets on the side…
Chavela's
736 Franklin Avenue,
Brooklyn, New York
_____________________________
Hvis du også tror, at mexicansk mad udelukkende betyder kæmpe burritos, nachos med et bjerg af smeltet ost på og tacos fra hipster-food-trucken, så skylder du dig selv at besøge en restaurant som Chavela's i Brooklyn. Spørger man de ansatte hos Chavela's hvad mexicansk mad så er, så giver de dig ikke et entydigt svar. De forklarer, at Mexico er et kæmpe land, og derfor vil svaret komme meget an på, hvor du er, og hvem du spørger. De vil dog bare gøre det klart, at der er meget mere til mexicansk mad end nachos og tacos.
Det viser deres menukort også. Menuen er lang og indeholder en bred vifte af autentisk, mexicansk mad. Mange af retterne er oplagte til at dele, så man kan bestille et par stykker og smage forskelligt. Det er min ultimative yndlingsmåde at spise på, for hvorfor nogensinde nøjes med én ret, når man kan prøve lidt af flere forskellige?
Gode eksempler på lækre forretter eller dele-retter er guacamole med ørred, ceviche af lækker, frisk fisk og krydderurter og store rejer stegt i hvidløgsolie. Især til den sidstnævnte er det vigtigt, at hele bordet smager, for hvidløgsånden fra rejerne kan dræbe 😉 Hvis du har plads til mere mad er hovedretterne også lækre. De er kæmpe store, amerikanske størrelser og eksempler er enchiladas, quesedillas, ris og bønner og andre store kød-retter. Jeg tør godt at påstå, at du næppe vil gå sulten i seng efter et besøg hos Chavela's.
Chavela's har også formidable drinks, der bliver serveret af det søde, venlige personale. Hver hverdag er her happy hour fra klokken 16-19. Så er der øl til fire dollars og sangria til syv. Det er et godt tilbud i NYC! Deres Don Cucumber drink kan især anbefales.
Maden er formidabel, personalet er opmærksomt og venligt, der er fuld af liv og glade dage i restauranten, der har en skøn og meget lokal beliggenhed i området Crown Heights i Brooklyn. Chavela's er bestemt et besøg værd! Nå ja, ikke mindst for at spage en af deres mange mezcals, og de bliver serveret med ristede fårekyllinger…
Chavela's
736 Franklin Avenue,
Brooklyn, New York