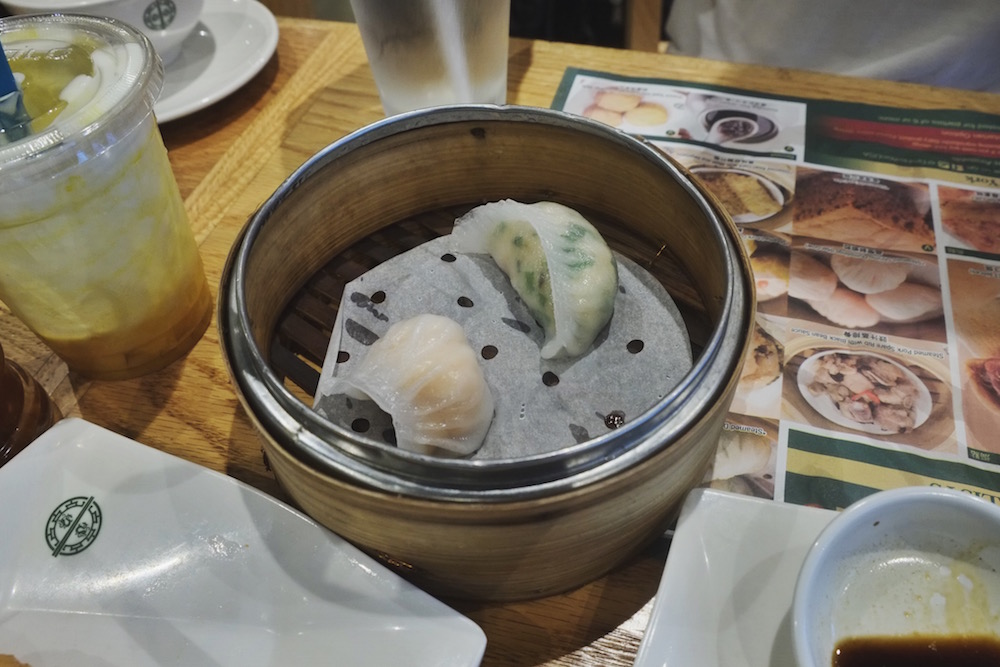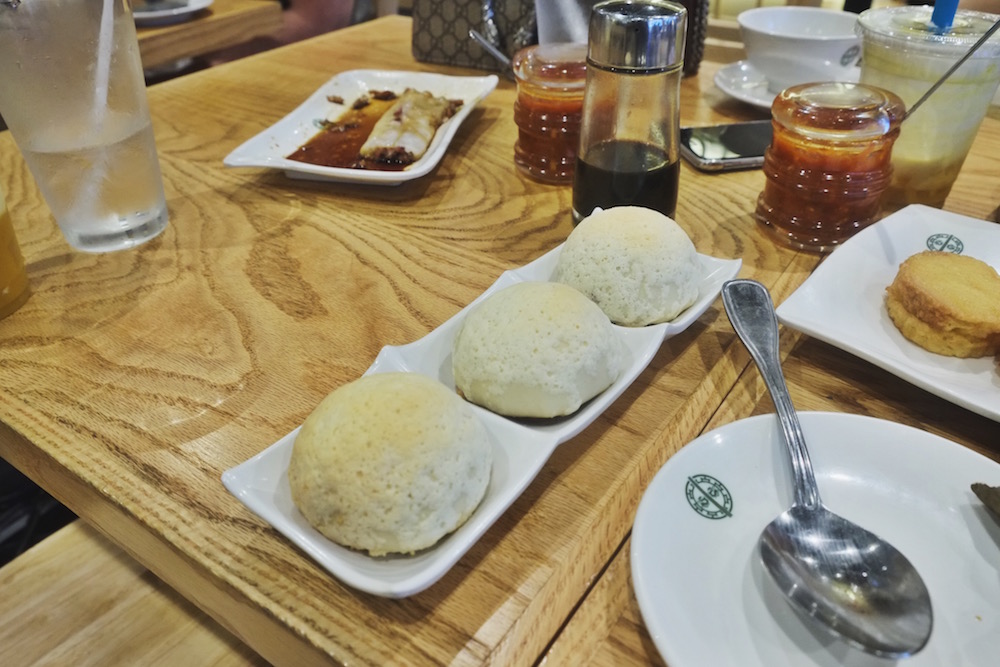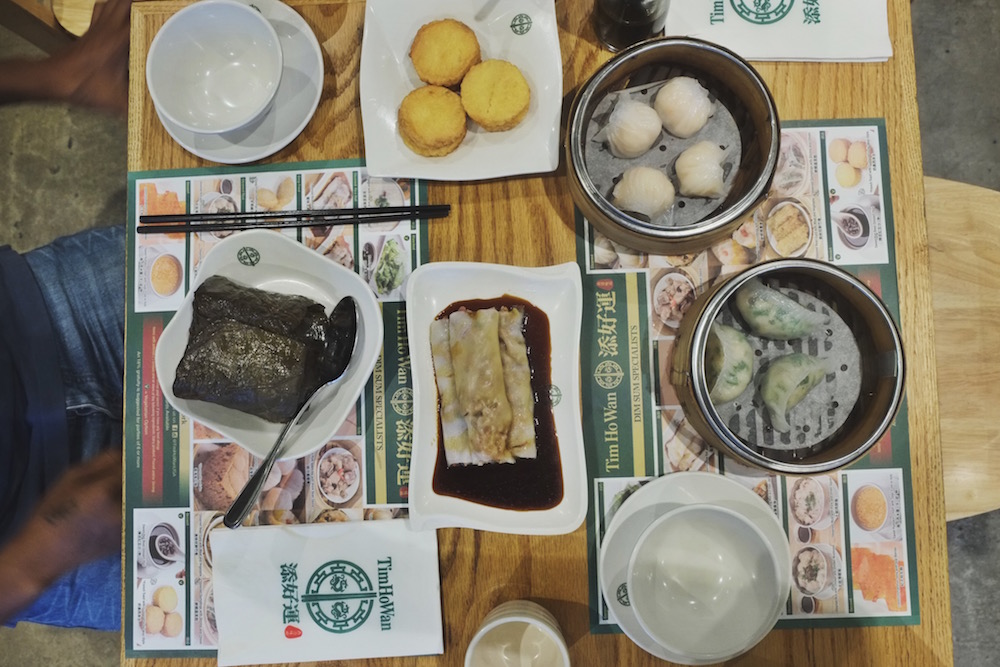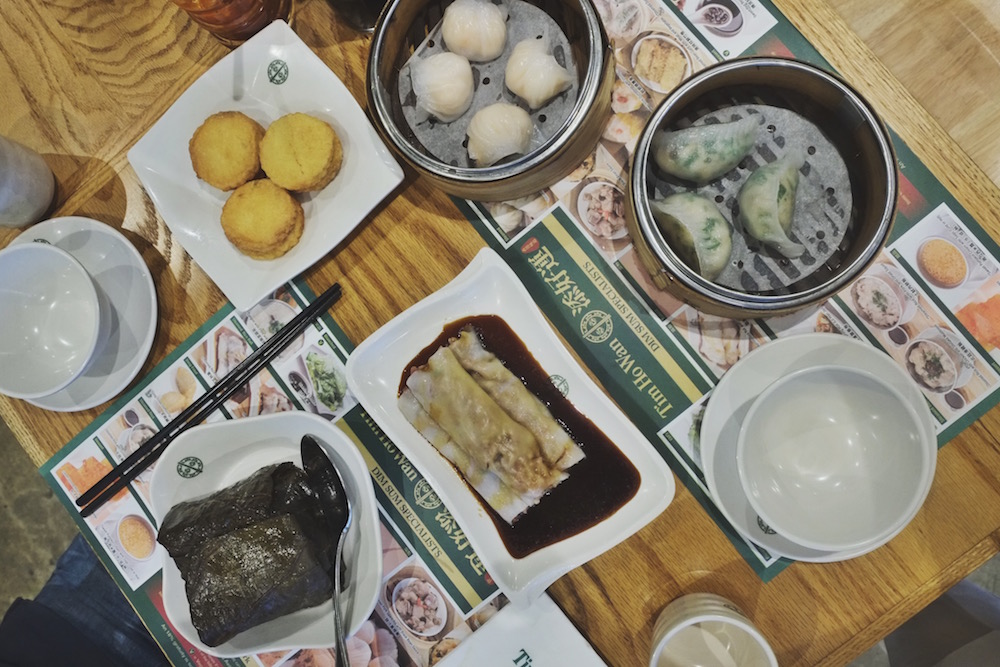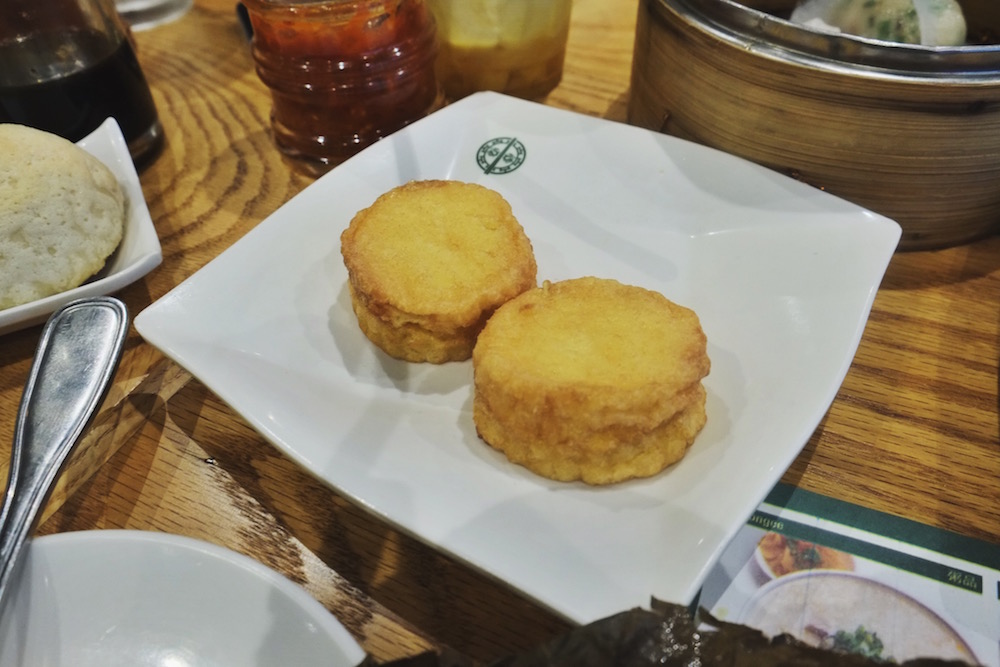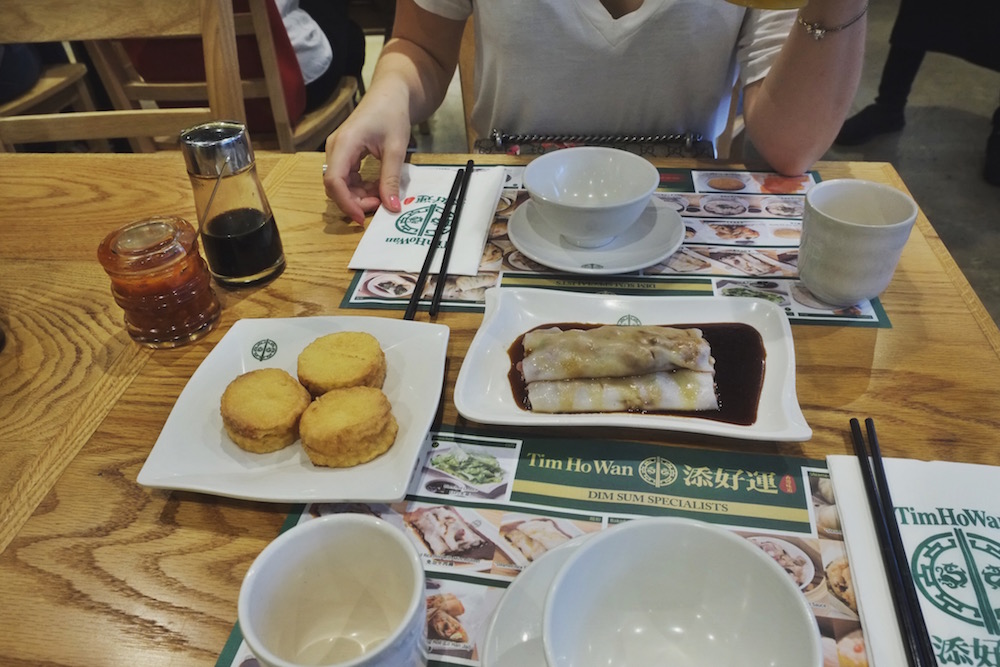 ENGLISH (DANISH VERSION BELOW) Chinese food is not just Chinese food. I understand that that is what you think if you have only ever visited the typical Chinese food buffets with everything fried that you can find all over the world. If that is the case, I urge you to visit New York City. Here, you will experience a new world. A world of Chinese food in tons of different sorts of shapes.
That was the case for me. In Copenhagen, Chinese food equals a Chinese buffet. Now, every time I go to NYC, I crave Chinese food, but not the buffet kind. I was so happy to visit Tim Ho Wan in East Village. Tim Ho Wan serves Hong Kong Dim Sum style Chinese food.
Tim Ho Wan is many things. It is the world's cheapest Michelin star restaurant, which is first of all pretty cool. It is actually also a chain, located in NYC, Hong Kong, Singapore, Australia and more Asian countries. It is also very popular, which just underlines that it is a good restaurant. It is also a story of success. Oh, yeah, and the food is delicious.
The menu is placed on your table as a place mat which makes ordering the food very simple. You can eat with your eyes, and everything is good. I even kept my paper place mat menu as a souvenir. Of the menu, I had sticky rice in a lotus leave. Steamed pork dumplings with shrimp. Steamed shrimp dumplings. Steamed dumplings with shrimp and chives. Steamed rice roll with bbq pork. Baked BBQ pork buns.
For dessert, I had the most amazing thing: French toast with custard Tim Ho Wan style. I was told that Tim Ho Wan creates a local special and mixes it up in a Chinese style in every location they have a restaurant. The dessert was their NYC-style food and it was so good that I am drooling just thinking about it. To drink, I had a yummy mango slush drink.
Tim Ho Wan is definitely worth a visit, even for some Chinese-food research if you like me, used to think of a greasy buffet when thinking Chinese food. As mentioned, Tim Ho Wan has more locations, so you don't even have to go to New York City to visit. See locations here. 
Tim Ho Wan
85 4th Ave, New York
_______________________________
DANSK: Kinesisk mad er ikke bare kinesisk mad. Jeg tør vædde på, at når du hører om, kinesisk mad, tænker du straks på en buffet med en overvægt af alt, der er stegt i friture. Hvis det er rigtigt, så skal du til New York og prøve kinesisk mad. Her finder du nemlig ud af, at kinesisk mad er en hel verden for sig.
Jeg havde samme opfattelse af kinesisk mad, før jeg tog en tur til China Town i NYC. Her prøvede jeg så lækker mad, at det er et must hver gang, jeg er i New York. Derfor var jeg også spændt på at prøve restauranten Tim Ho Wan i East Village i New York. Tim Ho Wan serverer Hong Kong dim sum style kinesisk mad. Alene indikationen af maden vidner om, at der findes meget forskellig slags kinesisk mad.
Tim Ho Wan er mange ting. Det er først og fremmest verdens billigste Michelin-stjerne-restaurant, hvilket er ret fedt. Det er faktisk også en kæde, der har restauranter i Hong Kong, Singapore, Australien og flere asiatiske lande. Det er også en yderst populær restaurant, der altid er fyldt op. Det er en restaurant med en succeshistorie. Og nå ja, så er maden skøn og langt fra en snasket kinesisk buffet.
Menuen er placeret på bordene som en dækkeserviet. Du kan altså bestille med øjnene, hvilket gør det meget nemmere og sjovere. Jeg har endda beholdt min dækserviet som souvenir. Fra menuen prøvede jeg sticky rice i et lotusblad. Dampede svinekødsdumplings med rejer. Rejedumplings. Dampet risrulle med bbq. Bagte bbq-boller med kød. Alt var så lækkert.
Til at drikke fik jeg en slags en mangodrink, der smagte fantastisk. Normalt er jeg ellers slet ikke til bubbletea, men den her var anderledes. Til dessert fik jeg måske det allerbedste. French toast med custard Tim Ho Wan style. Det var så godt, at jeg lige spurgte en ekstra gang, hvad det lige var. Jeg fik fortalt, at Tim Ho Wan laver forskellige specialiteter i alle deres restauranter, der har forbindelse til stedet. Altså en lokal favorit, der lige får en opgradering i køkkenet. Det var så godt, at jeg savler ved tanken om den.
Tim Ho Wan er et besøg værd, især hvis dit kendskab til kinesisk mad netop er begrænst til den kinesiske buffet. Som nævnt, har Tim Ho Wan flere restauranter verden over, så det behøver ikke nødvendigvis at indebære en tur til New York.
Tim Ho Wan
85 4th Ave, New York