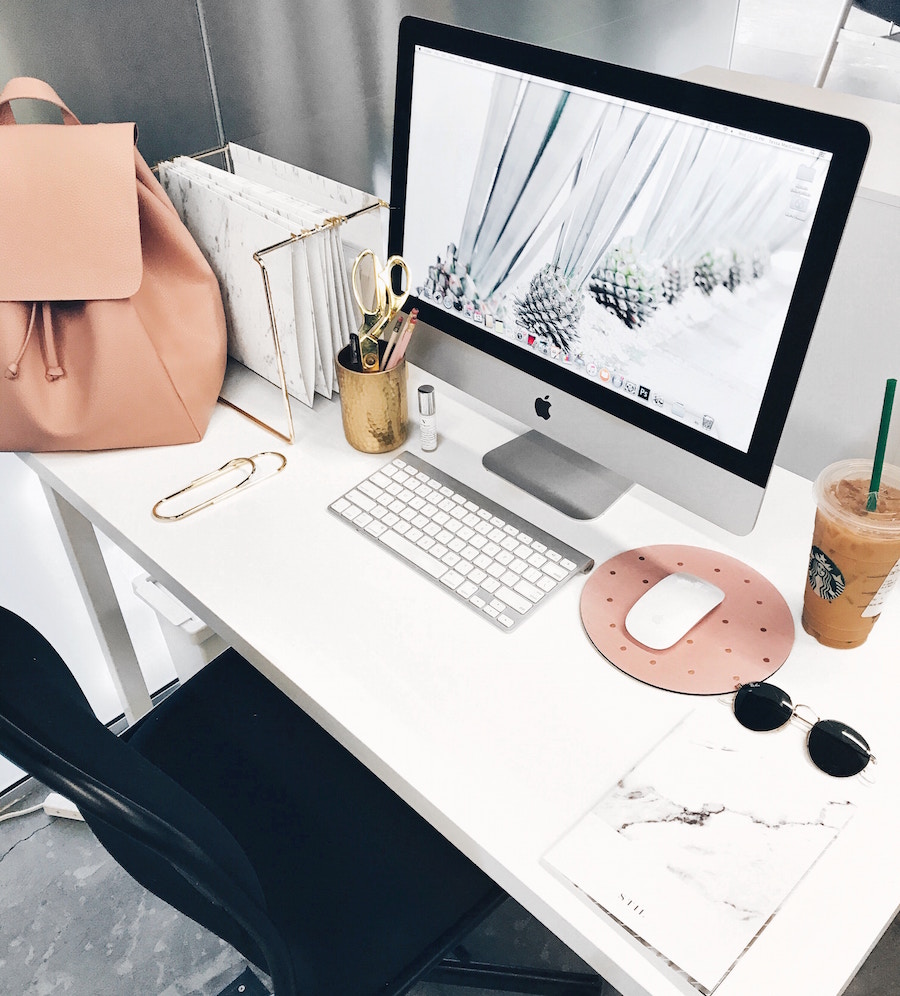 ENGLISH (DANISH VERSION BELOW) Is it just me or do Mondays just always suck more than the other days in a week? Even now, when I am studying and am actually able to sleep in because I don't have class till 10.45 am, Mondays still suck more than other days. As a matter of fact, we are not able to get rid of Mondays and you know what they say. "If you can't beat them, join them". Here are a few ways to make Monday suck less.
First of all, get up! 
It was so tempting to stay at home and skip class this morning. And I was so close to doing it. I really didn't feel like getting up at all. I ended up forcing myself to go because I knew I wasn't going to do anything at home anyway. It might be hard to get up, but in the end, you will be happy that you did it!
Do something good for yourself
You got up and you deserve a pat on the shoulder for that. Good job. You also deserve something good. It is Monday, you are allowed to spoil yourself. Whether it is buying that great cappuccino from your favorite cafe, a pretty bouquet of flowers or groceries for a nice dinner at home, you should go for it!
But, don't neglect your to-do-list
You'd probably prefer to spend the rest of the day doing nothing else than laying on the couch binge-watching the latest Netflix show, but that is not the best idea. Just because it is Monday, you shouldn't neglect your to-do-list and obligations completely. In the end, that will only get you out of your routines and make you feel bad. Instead, attend to a minimum of your to-do's and take the night off. Then it is time for Netflix!
______________________________________________
DANSK: Er det bare mig, eller er mandage bare en lidt mere nederen dag end de andre dage? Det er som om, at udsigten til en lang uge med en masse aftaler, deadlines og forpligtelser bare synes så uoverskuelig, når vækkeuret ringer en mandag morgen. Selv nu, hvor jeg som studerende er heldig kun at have en forelæsning om mandagen, der først starter kl. 10.45, er mandag bare lidt hård at komme igennem. Desværre, er det ikke en mulighed at slippe af med mandag, så det eneste der er at gøre er at overleve den og få det bedste ud af det. Her er et par måder at gøre det på.
Først og fremmest: ud af fjerene!
Selvom det er så fristende at slukke alarmen, sige skrid til det hele og pjække fra morgenforelæsningen eller morgenmødet, så er det ikke godt for noget. Du ender bare med dårlig samvittighed, og du får det ikke bedre af den ekstra times søvn. Det prøver jeg i hvert fald at sige til mig selv. Derfor: ud af fjerene og af-sti af sted.
Gør noget godt for dig selv
Selvforkælelse er vejen frem, og mandag er præcis den dag, hvor du fortjener det! Om det er en buket af dine yndlingsblomster, en god kaffe fra din yndlingscafé, eller indkøb til din livret, så må du godt. Du må også godt droppe fitnesscenteret.
Men, glem ikke din to-do-liste
Men, hvis fitnesscenteret er en del af din hverdagsrutine, så er det måske en bedre ide at holde fast i den. Det samme gælder din to-do-liste, for du bliver ikke et bedre menneske af fuldstændig at droppe dine gøremål til fordel for sofatid og Netflix. Til gengæld ender du nok bare med at få en endnu hårdere tirsdag, fordi du ikke fik krydset nogle punkter af på to-do-listen om mandagen. Derfor: slæk på kravene og forventningerne til dig selv. Forsøg dog at komme igennem et minimum af dine forpligtelser. Så kan du slappe af og se Netflix med god samvittighed efterfølgende.