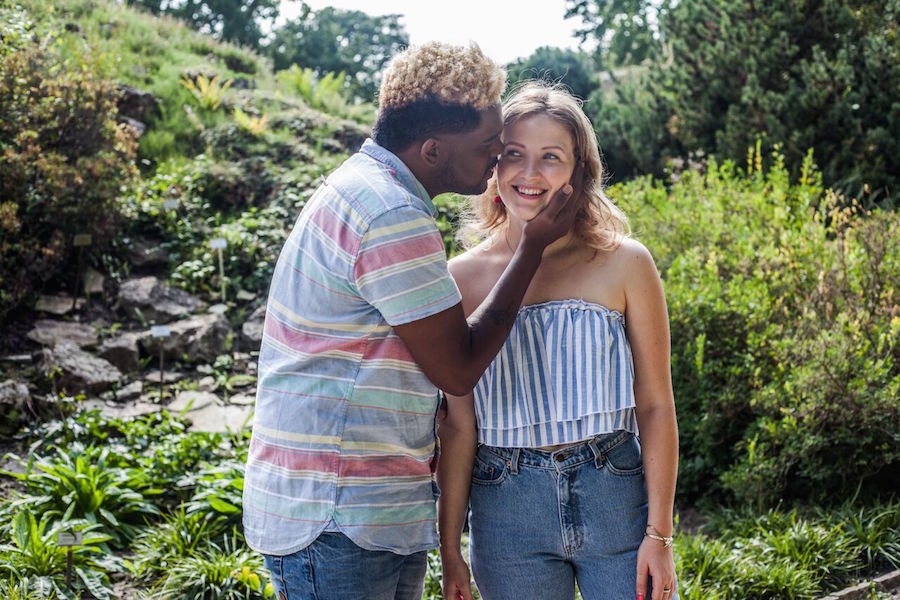 Photo by Dan Shot It taken back in Berlin in August <3 
ENGLISH (DANISH VERSION BELOW) Friday is here, finally! I am very privileged this semester, because I have no school on Fridays. That doesn't mean that I am off, though, it means that I have to study on my own… Or blog… Or work. A freelancer is never off. It does mean that I don't have to get up and bike to school and I can stay in the comfort of my kitchen with a cup of tea and get my things done. And I appreciate that!
I have some exciting plans for the weekend. Tomorrow I am going to a wedding and I am sure it will be beautiful. My parents, brother, sister in law and my boyfriend are also going. I found the a gorgeous dress, pink linen, from Wilder and Forge and I can't wait to show you pictures of it.
I am still working on translating the app, and if everything goes according to plan, I will go on a work trip next week for two days. Sunday I didn't make many plans because I am sure I will need some recovery time after the wedding. I am having dinner with my best friend, so hopefully, I will be recovered till then 😉
I hope you will have a great weekend too with nice things planned <3
__________________________________________________________
DANSK: Det er fredag, endelig! Dejlige, længeventede fredag, der bare er en pænere dag end mandag for eksempel. Fredag er ekstra pæn de næste par måneder, for på 3. semester er jeg så heldig at have skemafri. Skemafri betyder selvfølgelig ikke fri-fri på universitetet, for der er stadig hundredevis af sider der skal læses, hvilket jeg jo så burde bruge tiden på om fredagen. Hvilket jeg også gør tildels. Jeg er bare heldig, at jeg kan blive hjemme og sidde i mit køkken med en kop te og lave mine ting og sager.
I dag står der lidt forskelligt på min to do liste. Jeg skal fortsat arbejde på at oversætte den app, jeg er i gang med, jeg skal læse, jeg skal blogge. Så skal jeg køre de dejlige børn, jeg har passet i snart 10 år, til weekendkoloni på Amager. Se min mor <3 Og så i aften måske ud og spise med min kæreste. I hvert fald lave noget hyggeligt.
I morgen bliver en stor dag. Jeg skal nemlig til bryllup. Vielsen finder sted i Vor Frelser Kirke og bagefter fest på Lille Mølle. Jeg tror, det bliver stort! Mine forældre, bror, svigerinde og min kæreste skal også med. Jeg har købt den fineste kjole fra Wilder & Forge og jeg glæder mig til at vise jer billeder fra dagen! Gæt hvad farve kjolen er… 😉
Søndag har jeg med vilje ikke lagt mange planer, for jeg har nok brug for at slappe efter brylluppet. Jeg skal dog spise middag med min bedste veninde. Måske jeg også sniger en kaffeaftale, arbejde og lidt yoga ind. Vi får se. Hav en dejlig weekend! <3