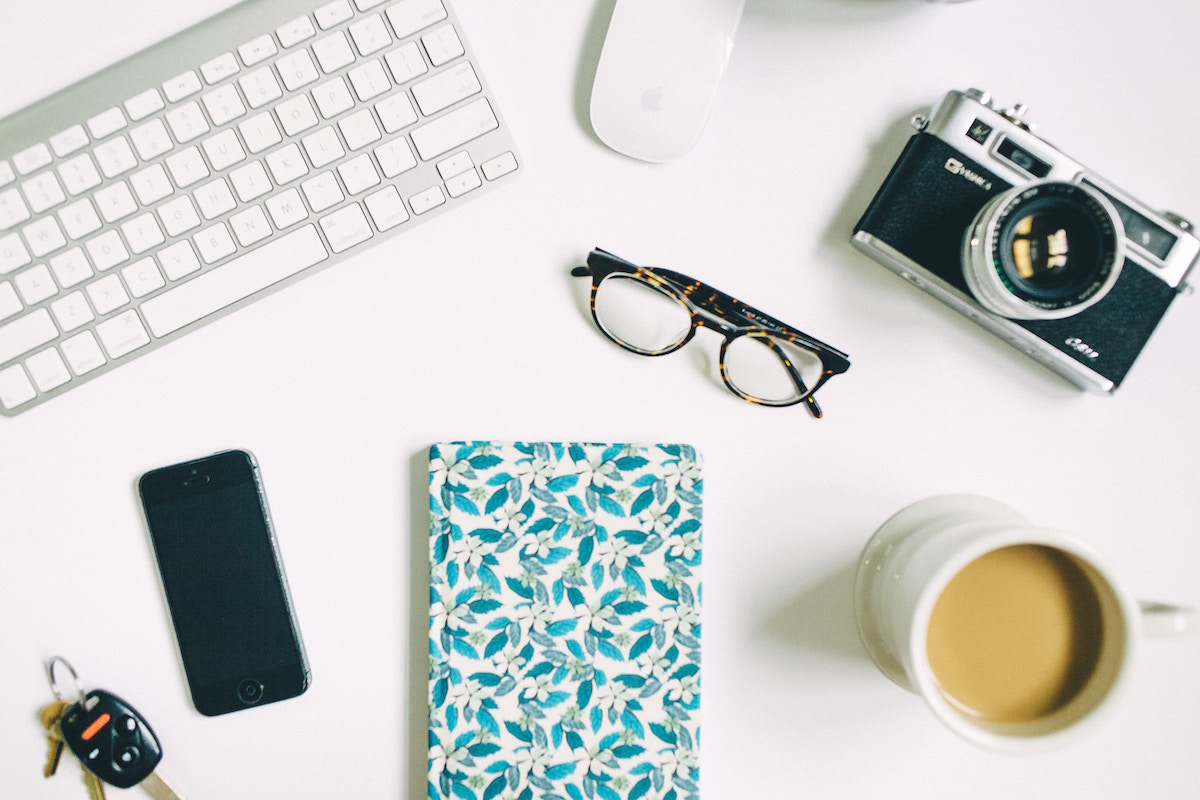 ENGLISH (DANISH VERSION BELOW) Isn't it always fun to try something new? I think so! And that is exactly what I am doing right now. I came up with a new initiative on Silver Stories, which will be a monthly thing. It is pretty much about that every month will have its own theme, and every Thursday in that particular month, I will post an article within that theme.
First off is October! The month of fall, colder days, staying in, Danish hygge, watching movies and… spending a lot of time with your iPhone. That is exactly what October's theme will be about. The iPhone. Or Smartphone. Many of us, probably more of us that are willing to admit it, are addicted to our phones. Millennials engage with their phones more than they do with actual humans, and some of us check our phones 150 times a day. That is scary. And not a development that I want to blindly be a part of.
When I check my Instagram story and I see my friends posting from a dinner or a party I think to myself: "Why do they need to film and show this? Shouldn't they put their phones away and enjoy the moment instead?". And when I sit at a family dinner and my dad pulls out his phone, I am bothered.
With these four posts about the theme this month, I will try and bring attention to the issue or development. And what we can do to get a little less attached to our smartphones and live in the moment instead. I think we need to start setting social rules and boundaries for how we use our phones.
Here is an overview over the four articles I will post in October: 
♥ First post: Are you addicted to your phone? How to check and admit that you are
♥ Second post: What you can do to become less attached to your phone
♥ Third post: The apps and tools you can use to be aware of your phone usage and use it less
♥ Fourth post: Round-off and what I do to stay off my phone, my personal precautions
I would love to hear your thoughts. Do you like my idea with a monthly theme? And have you given any thoughts on what you think about this subject, phone addiction? Are you addicted to your phone? Stay tuned for Thursday where I will post the first article on the subject.
_________________________________________________
DANSK: Er det ikke sjovt at prøve noget nyt? Det synes jeg. Og det er det, jeg kommer til at gøre nu på bloggen. Jeg har nemlig fundet på et nyt tiltag på Silver Stories, der går ud på, at hver måned fremover får et tema. Det tema vil jeg så skrive et indlæg om hver torsdag i den pågældende måned.
Første måned er oktober. Min fødselsdagsmåned, måneden hvor efteråret rigtig rammer, det bliver mørkere og mørkere, og den for alvor står på dansk hygge. Sutsko, sofa, tæppe, stearinlys, film, telefon…. Og det sidstnævnte er lige hvad, det skal handle om. iPhonen, eller Smartphonen. Som de fleste af os ejer, og som mange af os er dybt afhængige af. Selvfølgelig i forskellige grader og på forskellige måder.
Der er sikkert også mange af os, der ikke tør indrømme, at de er afhængige. Men, sandheden er, at millennials faktisk bruger mere tid på deres telefon end de gør med mennesker, og at vi tjekker vores telefon omkring 150 gange om dagen. Ret uhyggeligt ikke? Og samtidigt en udvikling, jeg ikke vil være blind tilskuer til.
For jeg tænker nemlig over det, når jeg sidder til forelæsning. Og min sidemakker til alle sider, foran og bagved har deres telefon liggende med skærmen op ad ved siden af deres computer, så de er klar til at tjekke, hvis noget popper op. Eller, når det er min veninde, der laver samme model, når vi drikker kaffe sammen. Eller, når jeg er til middag med min familie, og det er min far, der lige pludselig hiver sin telefon op af lommen, og den er vigtigere end mig.
Jeg kommer til at udgive fire indlæg om emnet hver torsdag i oktober. Her er et overblik over dem.
♥ Første indlæg: Er du afhængig af din telefon? Tjek her og indrøm det
♥ Andet indlæg: Sådan bliver du mindre afhængig og knyttet til din telefon. At lære at leve i nuet
♥ Tredje indlæg: Apps og værktøjer du kan bruge til at være mindre online
♥ Fjerde indlæg: Afrunding og mine personlige forholdsregler til at mere "offline" liv
Jeg vil rigtig gerne høre dine tanker. Hvad synes du om mit tiltag med månedlige temaer på bloggen? Og hvad er jeres tanker om telefonafhængighed? Og tør du selv at indrømme, at du er afhængig? Er du afhængig? Læs med på torsdag i det første indlæg.