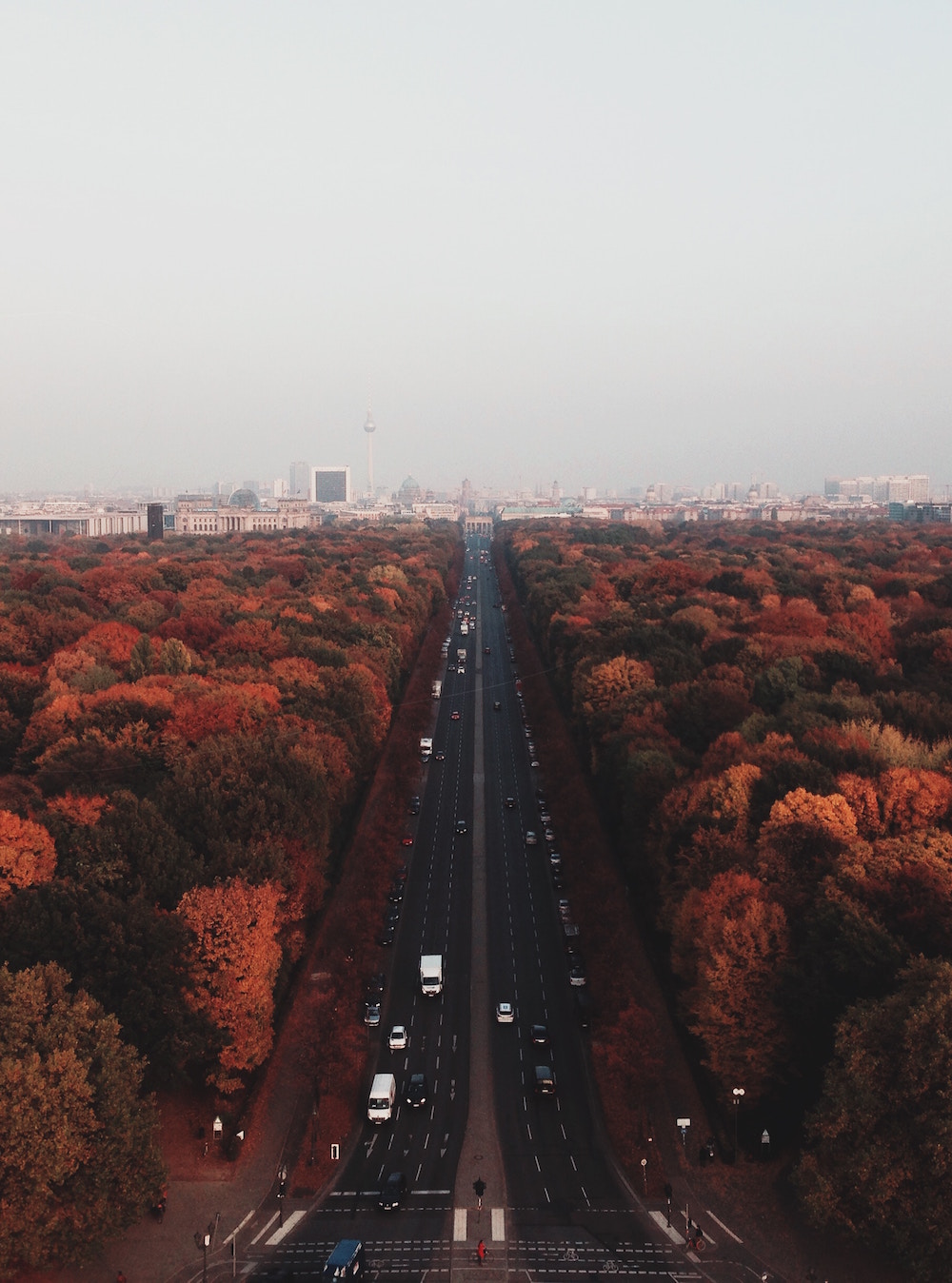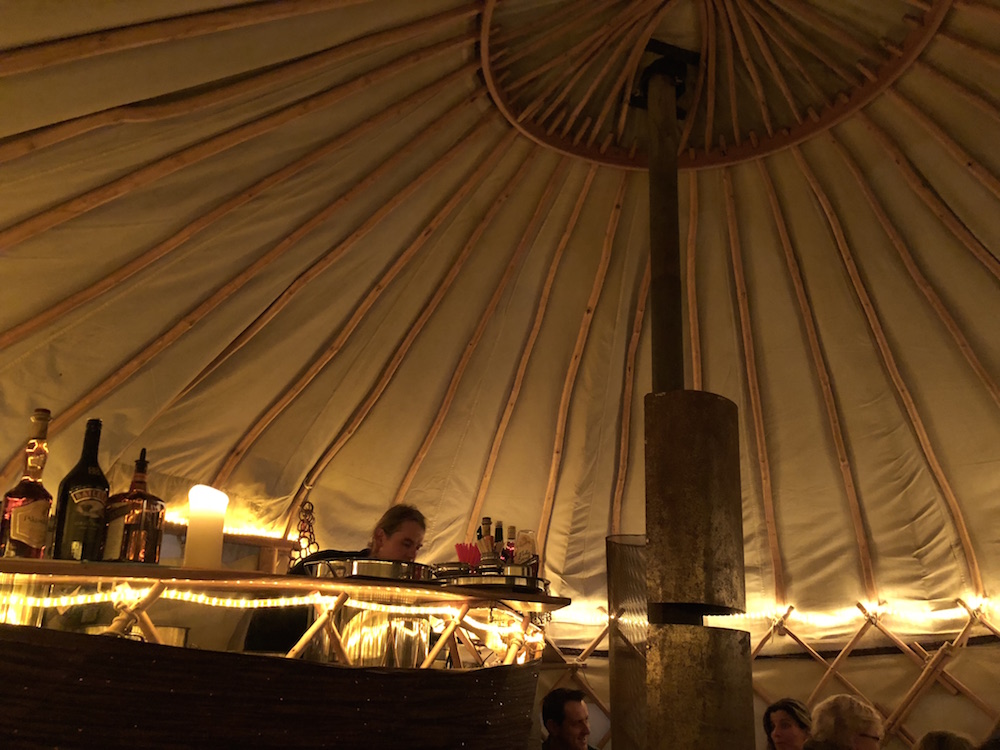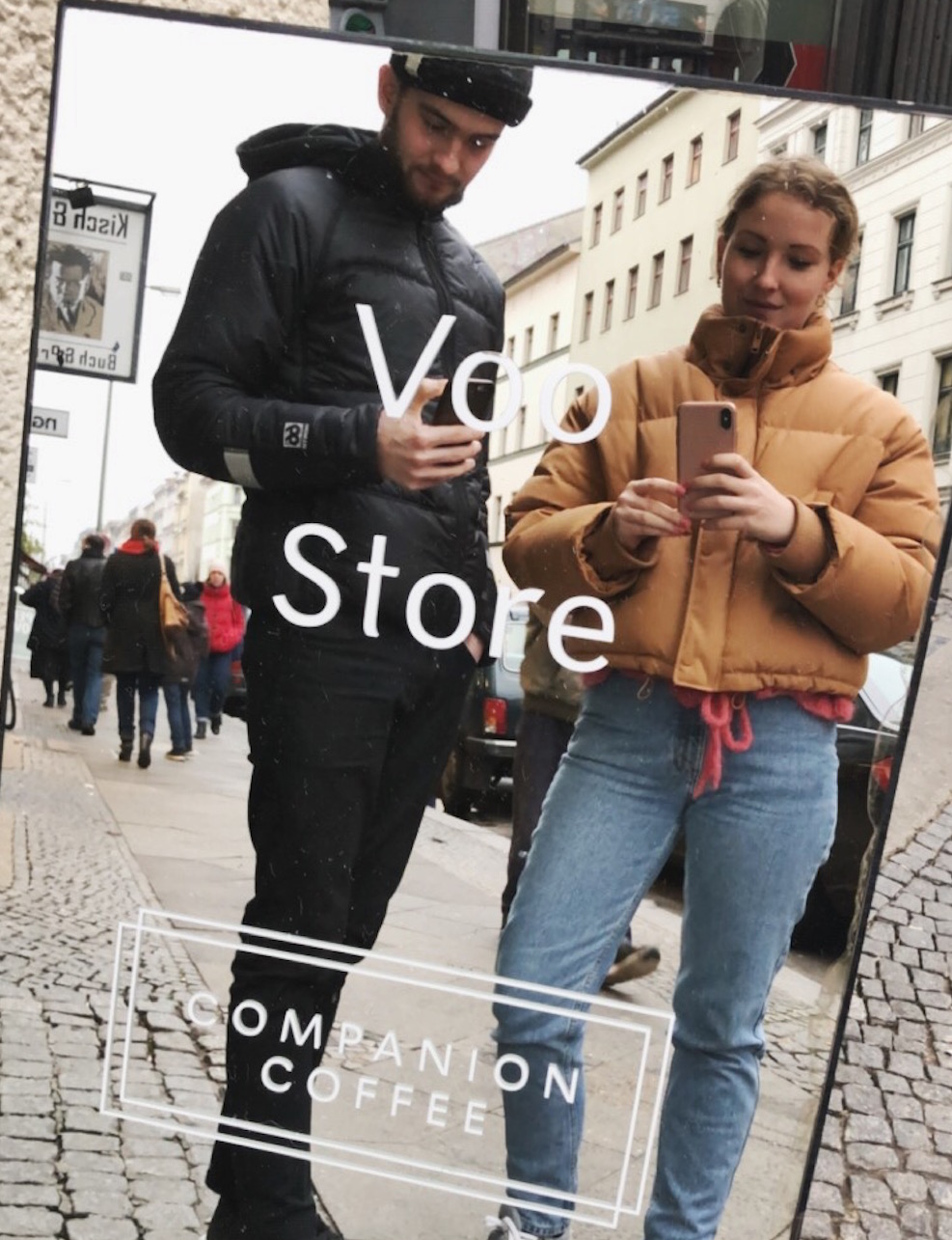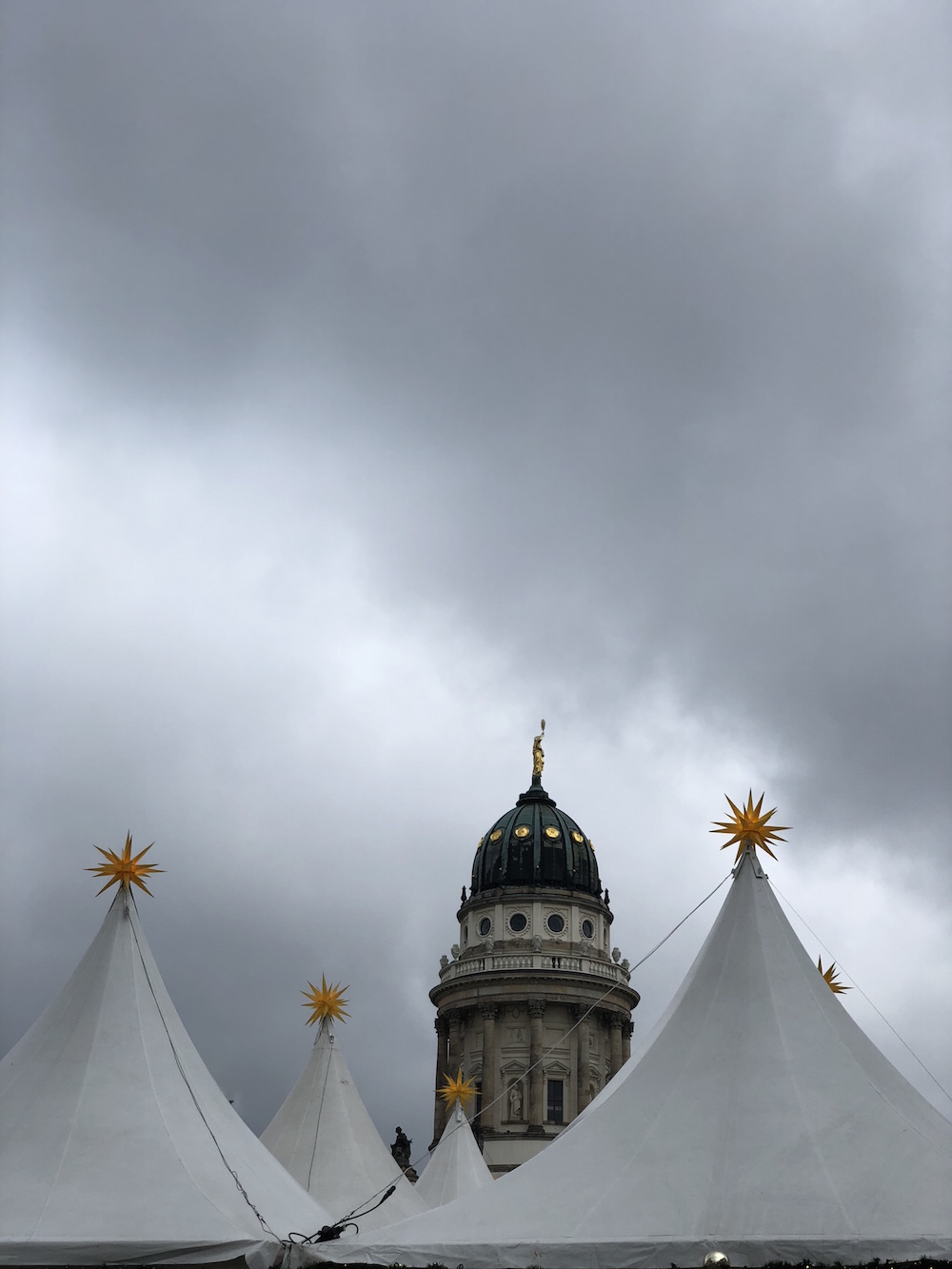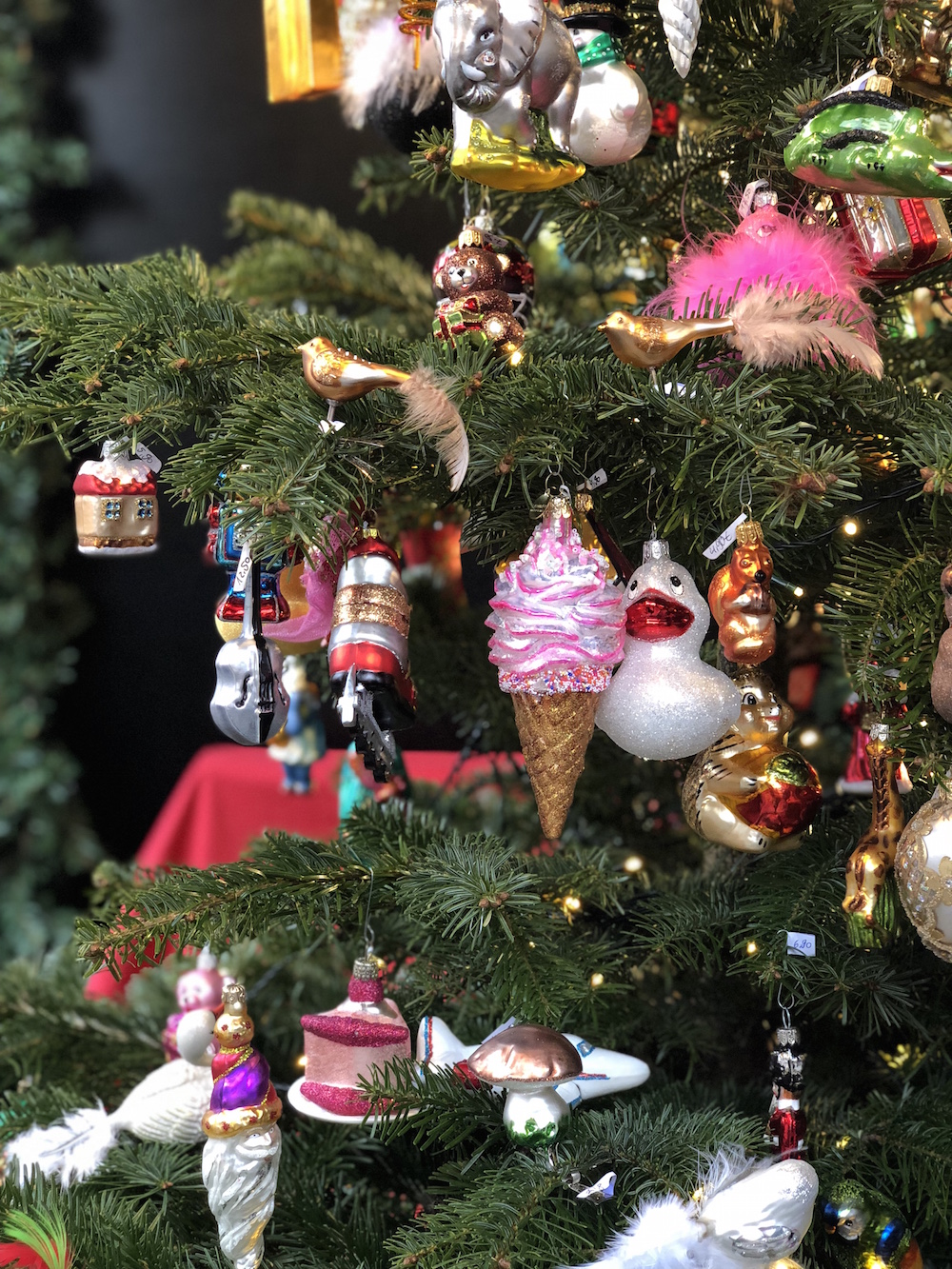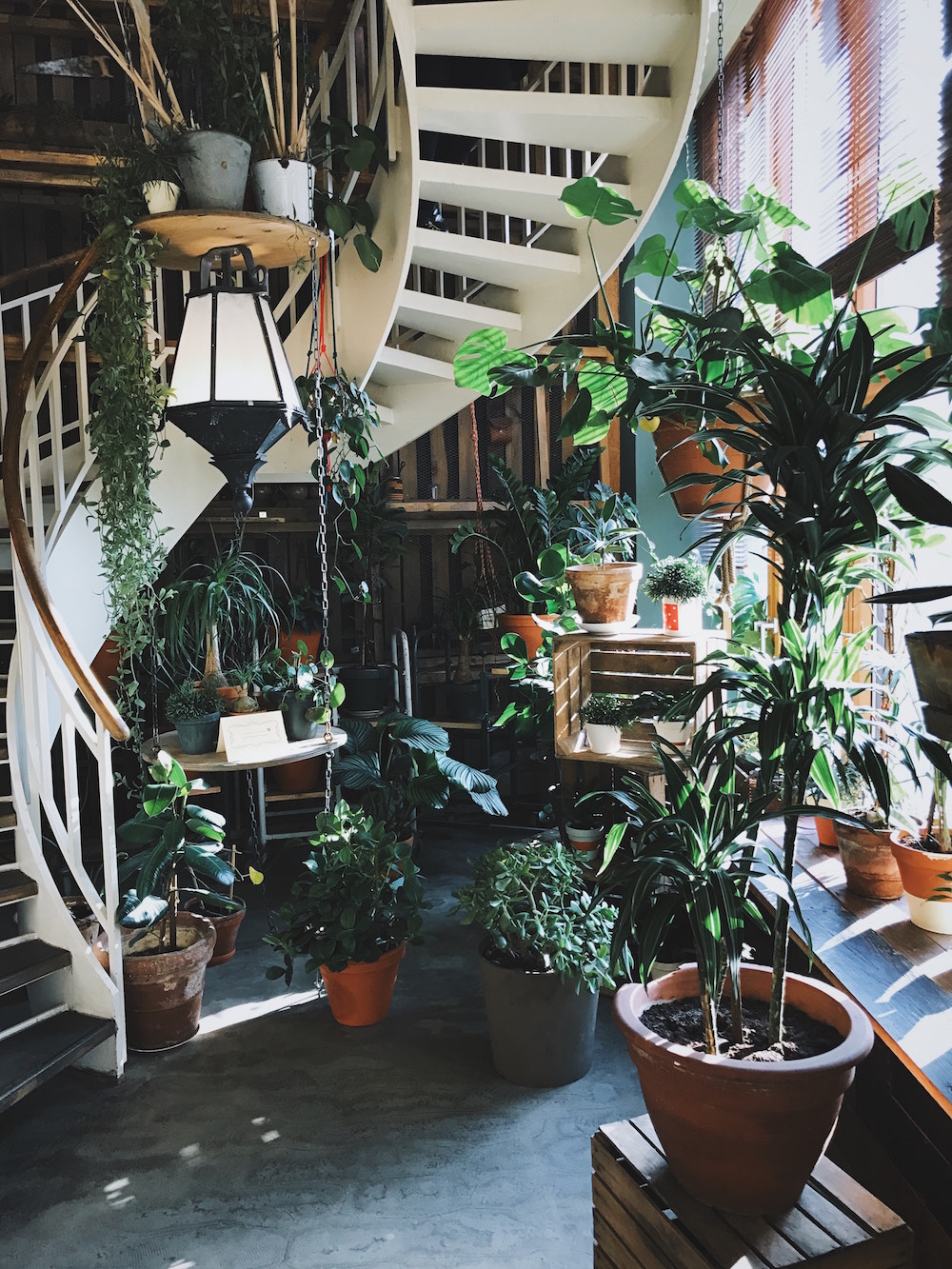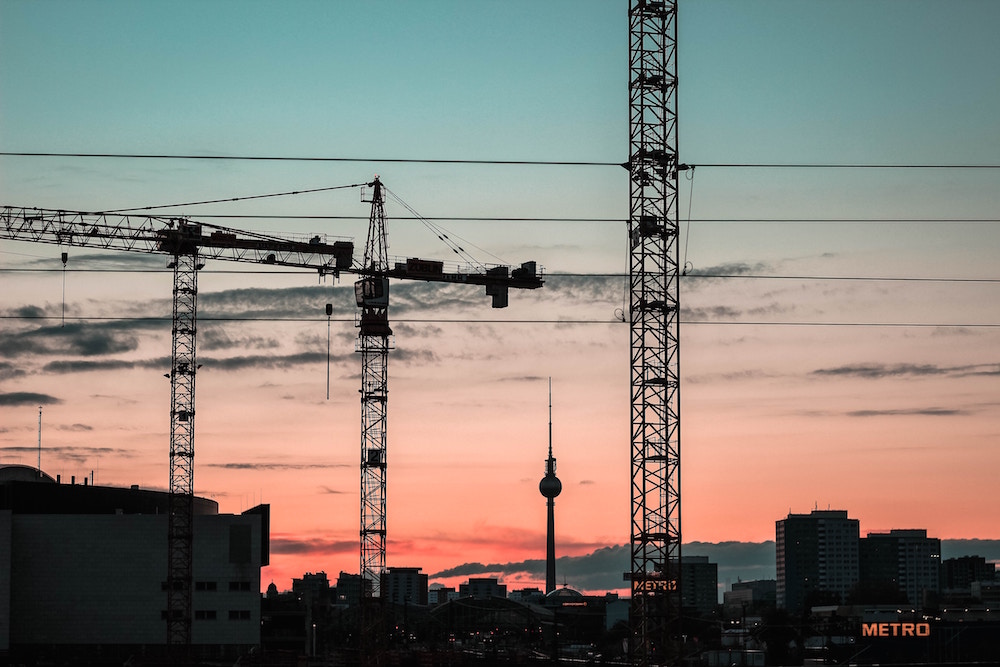 ENGLISH: I spent Thursday to Sunday in Berlin with my family! It is not like I really needed more vacation after just getting back from New York three days prior, but on the other hand, don't we all need a vacation all the time? 😉 At least, I couldn't say no to going to Berlin with my family for a long Christmas weekend. So we did!
We arrived late Thursday night, had our favorite döner from down the street and went straight to bed. Friday we spent sleeping in (have you ever heard about parents that can sleep till 11.30 am? Meet mine!), then Christmas shopping in KaDeWe which is an amazing department store in Berlin's west part where I usually never go. Also, we went to Uniqlo where I got some heat tech stuff on sale. We had lunch at our favorite sushi place and then we headed back to chill and I had to do some work.
Although, we had actually planned for it to be a Christmas weekend, it ended up becoming more of a Stasi-weekend. Saturday we did a guided tour of the Stasi Museum which was incredible! Sad and scary but incredible. I can't believe I'd never done it before, being so interested in German history as I am. After the museum, as a contrast, we went to another favorite – the Lucia Christmas Market in Kulturbrauerei and had glühwein.
Sunday was very similar. First, a visit to another beautiful Christmas market, the Weinachtszauber Christmas market and then more Stasi. This time a visit to the Stasi jail, Hohenschönhausen, which I actually visited back in 2013. We went on another guided tour by a former prisoner and it was very touching to hear his story. A must as well, especially if you have been to Berlin a few times and are looking for new things to explore and do. <3
Now back in Copenhagen, finals are here and this week I have to do three exams. Wish me luck!
_____________________________________________
DANSK: Torsdag eftermiddag blev jeg samlet op i bil på Vesterbro af mine forældre og min bror. Otte timer senere ankom vi i Berlin. Selvom klokken var 23, gik turen durk til vores yndlings-döner-kebab-sted, som min far og bror besøger mindst et par gange, når de er i Berlin. På trods af at jeg kom hjem fra New York tre dage tidligere og måske ikke lige gik i kategorien "har brug for ferie", kunne jeg da ikke sige nej til en forlænget juleweekend i Berlin med min familie. Og desuden, har vi ikke alle altid brug for ferie?
Fredag stod den på juleshopping i fantastiske KaDeWe, det overdådige storcenter i Vestberlin, hvor jeg normalt aldrig kommer. I Uniqlo fik jeg købt heattech på udsalg. Det er virkelig guld vejr for en frossenpind for mig, og jeg lever i mine langærmede heattech og uldtrøjer samt leggins disse dage.
Selvom vi faktisk havde planlagt, at det skulle være en weekend i julens tegn, blev det mere en Stasi-weekend. Lørdag var vi nemlig på guidet tur på Stasi-arkiverne, hvor 8000 Stasi-agenter havde deres daglige gang frem til 1989. Deres arbejdsplads var på størrelse med en landsby, bare to kilometer fra min lejlighed. Agenterne aflyttede og spionerede samtlige borgere i DDR, og det fik vi så lov høre lidt om. Det var fuldstændig vanvittigt og uhyggeligt. Jeg er så glad for denne oplevelse, og igen siger det lidt om, at Berlin er en by, der har meget at byde på. På trods af at jeg er meget interesseret i tysk historie, havde jeg endnu ikke besøgt Stasi-museet før denne weekend. Det kan kun anbefales!
Som en kontrast afsluttede vi dagen på det fineste julemarket, Lucia Weinachtsmarkt i Kulturbrauerei. Her fik vi verdens bedste glühwein inde i en kakkelovns-opvarmet, mongolsk jurte. Så bliver det ikke mere hyggeligt.
Uplanlagt, stod søndagen også i Stasiens tegn, hvor vi besøgte Stasi-fængslet, Hohenschönhausen. Endnu en anbefalelsesværdig oplevelse, som jeg dog har prøvet før i 2013. Vi blev vist rundt af en tidligere fange, der var blevet anholdt for at have demonstreret mod DDR. Han fortalte sin historie, viste os rundt og forklarede detaljeret om Stasis forhørs- eller nærmere – torturmetoder. Det er ikke til at tro, at det foregik et par hundrede kilometer syd for Danmark frem til 1989, og stadig foregår visse steder i verden i dag.
Så gik turen mod Danmark. Jeg er i gang med tre eksaminer, der trækker tænder, men på fredag står den på jul!