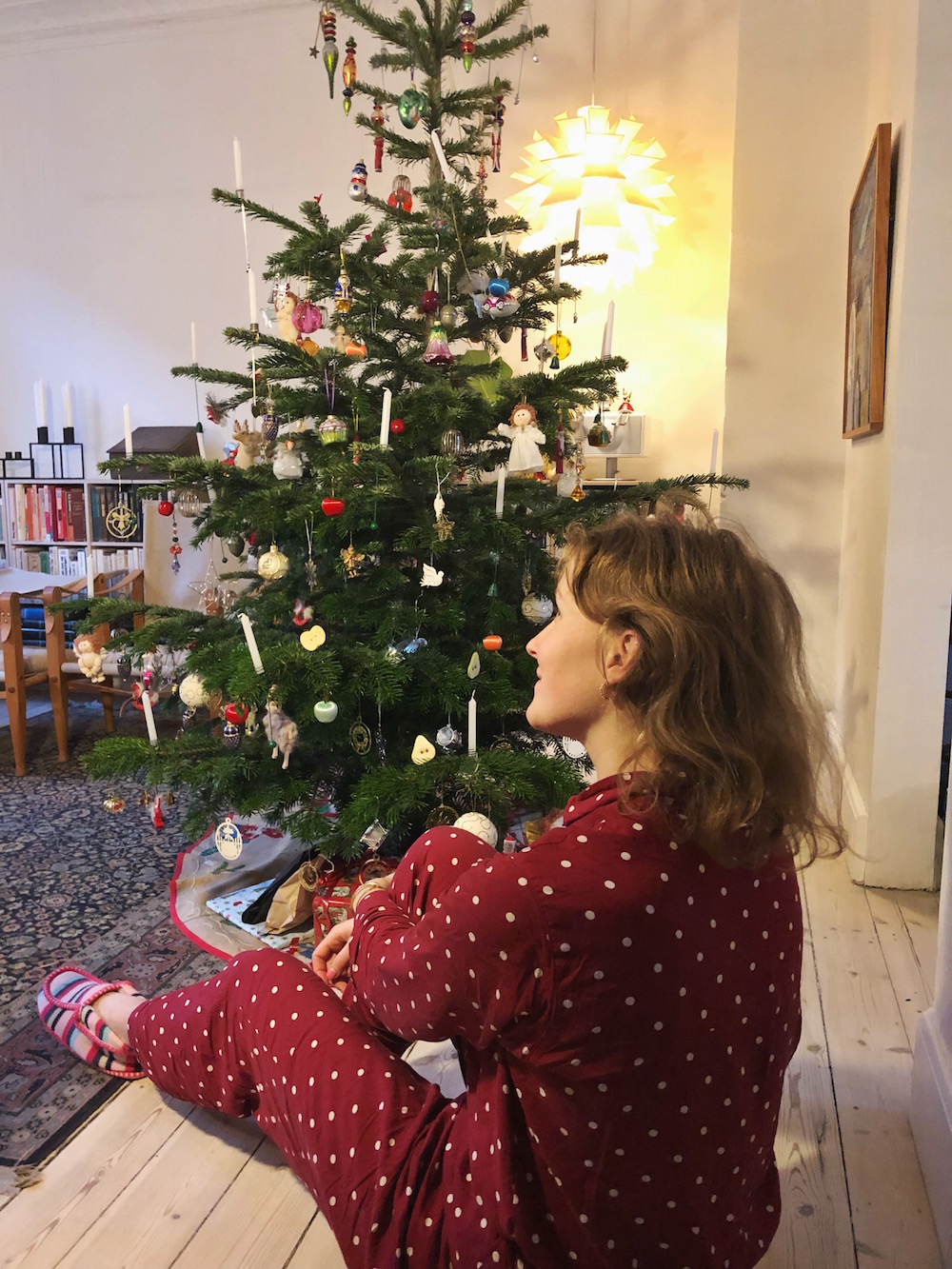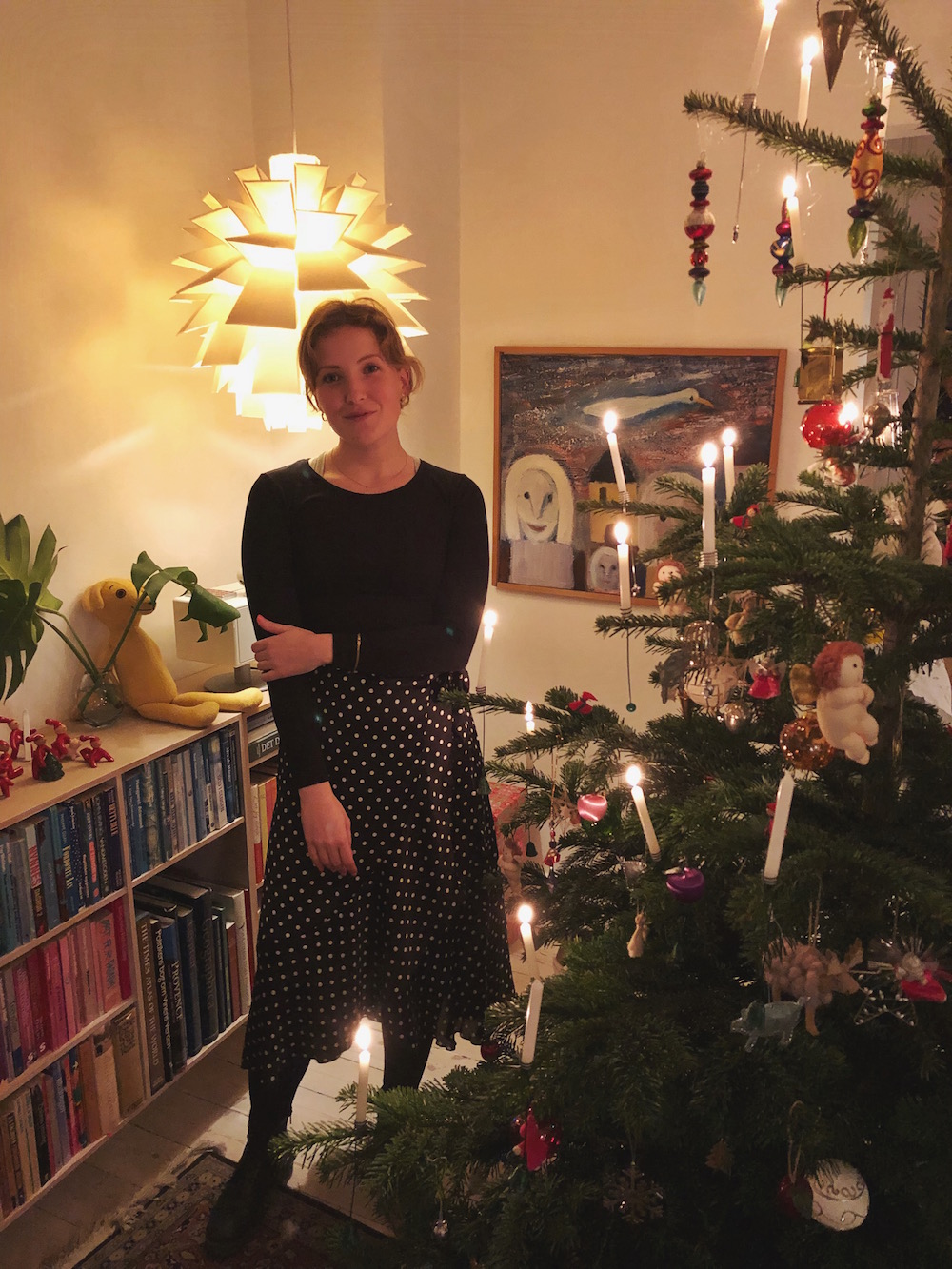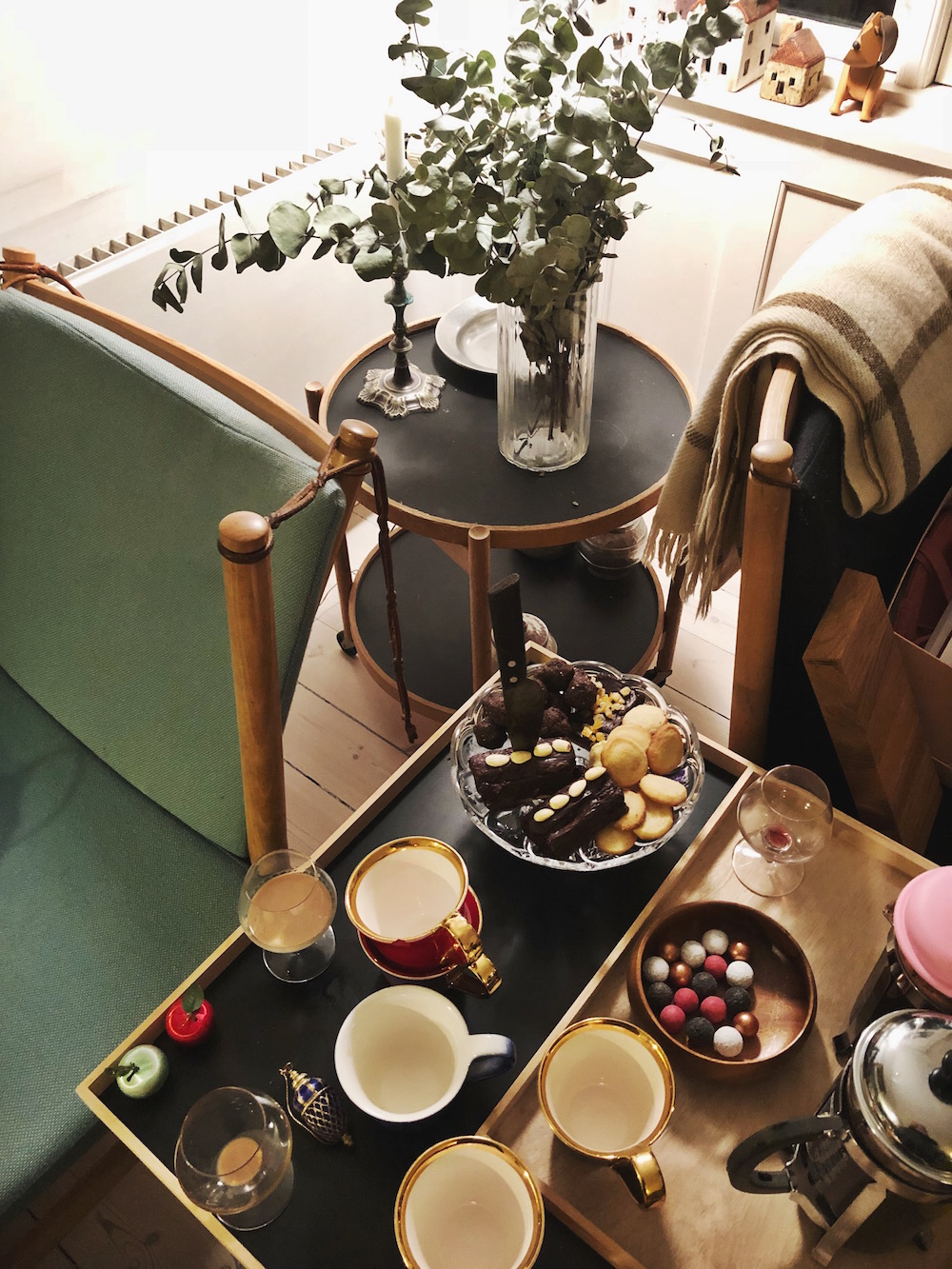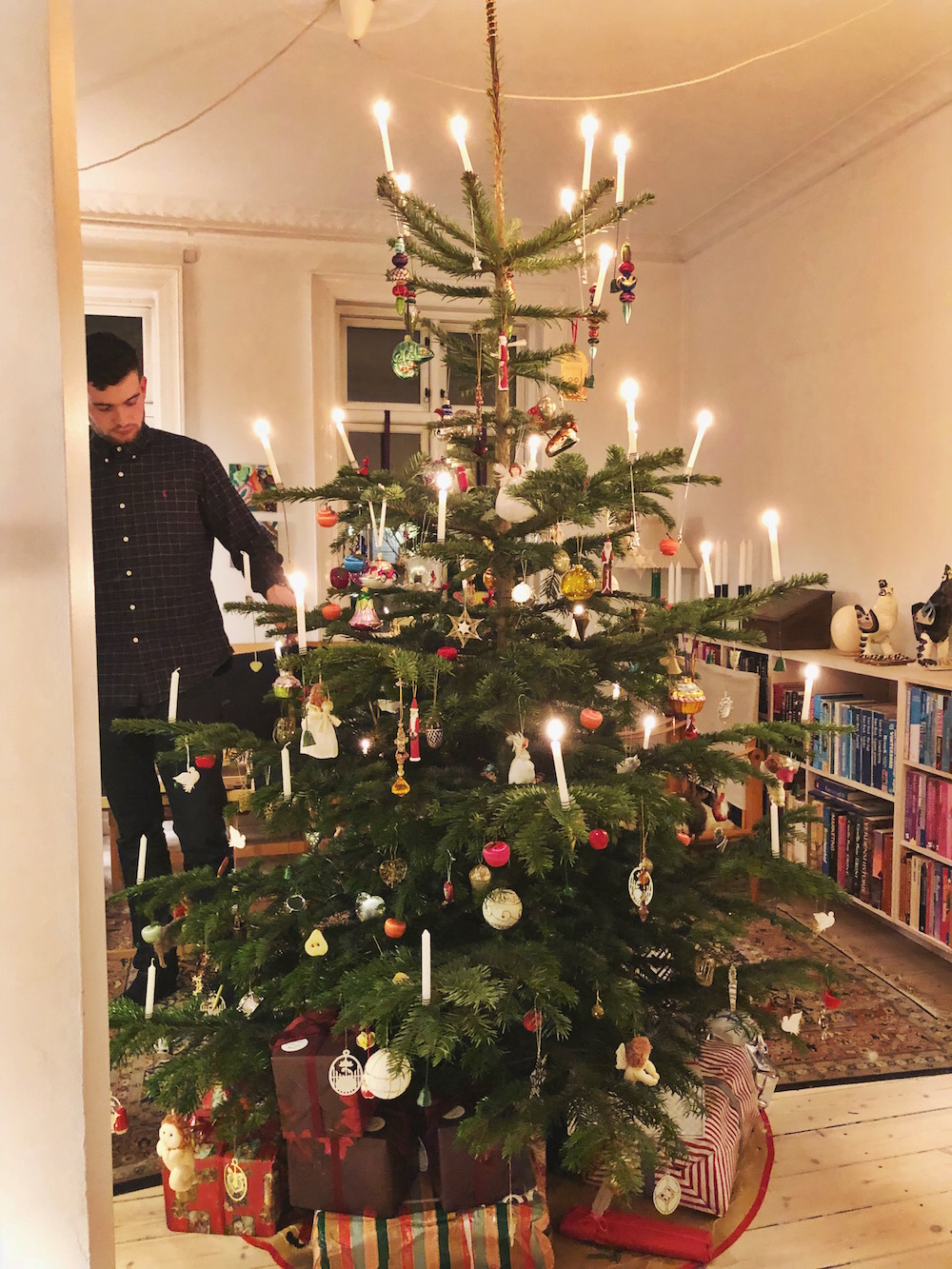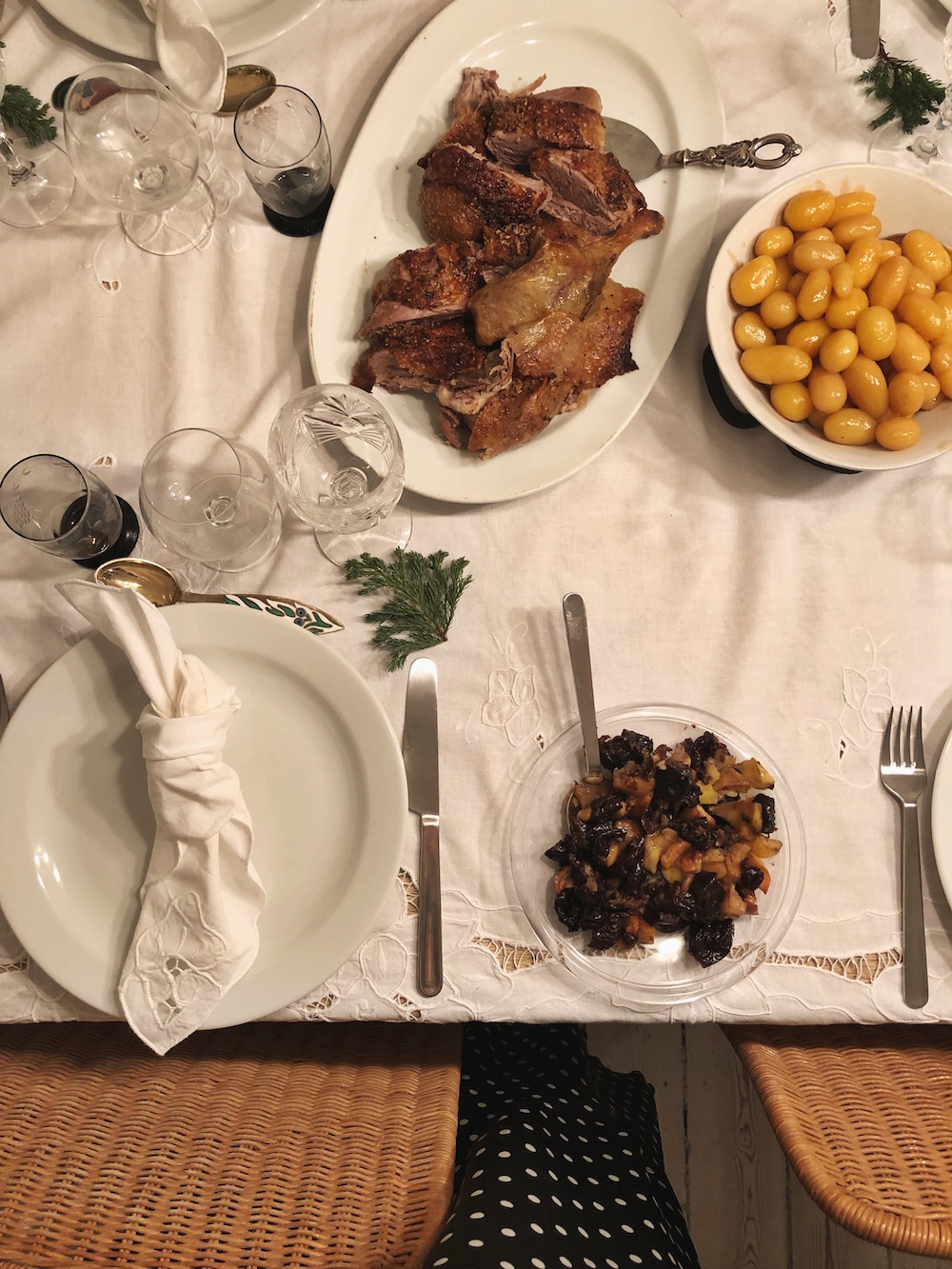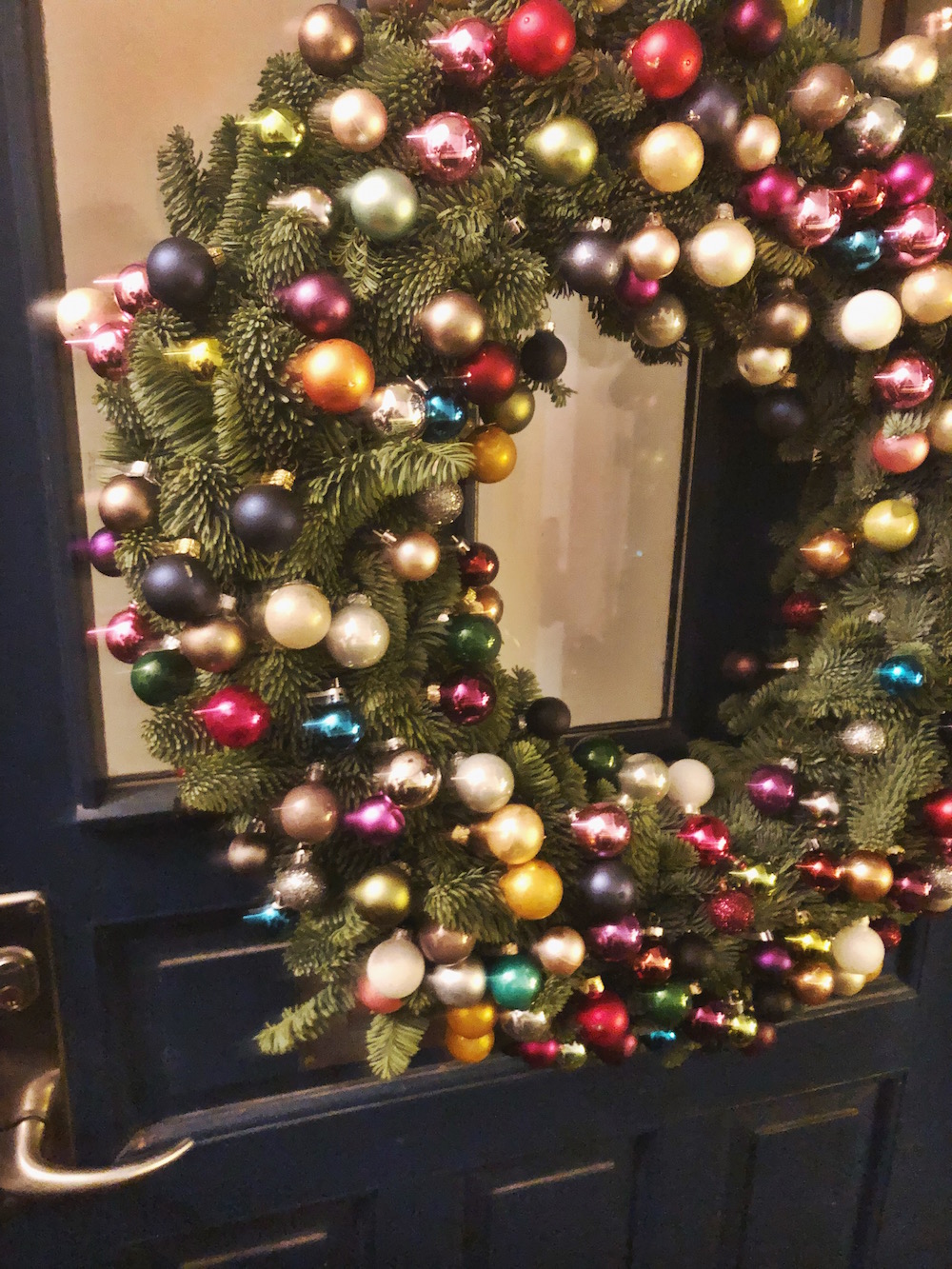 ENGLISH: Merry Christmas everyone! I hope you had an amazing night, morning, or day, however you celebrate Christmas <3 My Christmas began the 23rd, where I spent a whole day at home with my parents. We stayed at home and did 'julehygge'. We baked tons of Christmas cookies and made chocolate with marzipan and almonds. In the evening, we went to dinner at my grandfather's house with the rest of my family. He served sushi as a surprise and it was actually pretty nice with a variation from the traditional Danish Christmas food.
The 24th we celebrated very traditionally according to the Danish traditions. Only thing is, we changed the traditional pork roast with duck as my parents quit eating meat from four-legged animals six months ago. I don't mind at all and the food was delicious! The 25th I woke up to drive to the airport to pick up my boyfriend who flew in from NYC. Right now, he is jet-lagged asleep, next to me <3 Everything is as it's supposed to be. The three days completely off have done me good! Tomorrow is another day off with more Christmas celebration and a big family dinner and then, I have to get back to the real world with another exam I have to write with my study group. Ugh!
_______________________________
DANSK: Alt er, som det skal være <3 Juleaften er veloverstået med godt selskab, god mad og gode gaver, og jeg har været i lufthavnen for at hente min kæreste, der ligger ved siden af mig og sover, godt ramt af jetlag. Jeg har lavet absolut ingenting udover at 'julehygge' i tre døgn, og det har været skønt. Jeg har pyntet juletræ, storproduceret julekager og konfekt, pakket gaver ind. Været sammen med min familie. Spist god mad, og dette år fik vi kun and, selvom vi plejer at få and og flæskesteg. Mine forældre er stoppet med at spise kød fra firbenede dyr. Det gør mig absolut ingenting, tvært imod er det ret inspirerende, og anden smagte skønt.
I morgen står den på endnu mere jul – julefrokost med storfamilien, og når det så er overstået, tager jeg tilbage til Vesterbro efter at have logeret hos mine forældre siden den 22. december. Desværre står den så på to dages eksamen. Sådan er juleferien, når man er studerende, må jeg vist affinde mig med. Jeg får dog også rigeligt med tid til at hygge mig med min kæreste og lave dejlige ting. Glædelig jul! <3