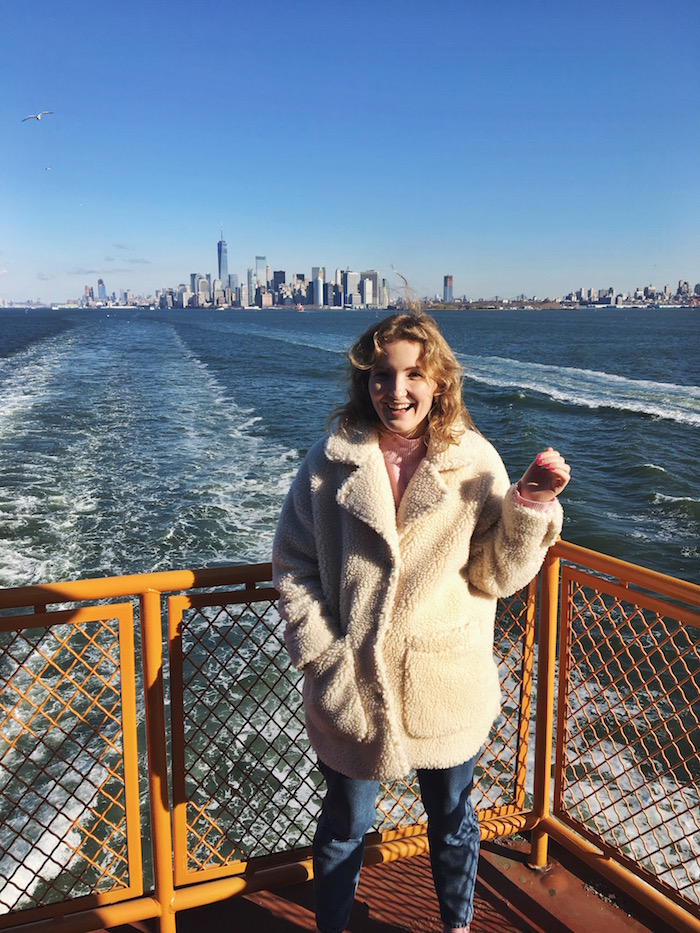 ENGLISH: Today, on the last day of 2017, my Instagram is overloaded with throwbacks with the highlights from the year that is about to end. I wanna be in on that game too! I am celebrating New Year's at home in Copenhagen with my boyfriend. We will (or he will, haha) cook a three-course dinner and then we might join a friend's party later in the evening. Looking back on my past NYE celebrations, it has been four years since I last celebrated in Copenhagen. 2014 was Berlin, 2015 I was in Thailand, and 2016 I was in New York.
I am always struck by melancholia and wanting to stop the time when a new year is about to approach. I feel a touch of stress and anxiety as I don't want time to pass by that quickly, feeling scared that I didn't manage to do all the things I wanna do! Traveling for New Year's helps take away that feeling a little bit.
Of course, my rational self knows that I am at a good place, I am doing good and I have experienced so much in my life so far. It will all get better in a few days, once the new year is here to stay.
I've spent some days reflecting on 2017. The ups, the downs. Compared to 2016 where I moved back to Copenhagen after three years in Berlin, 2017 was a little less eventful. Nothing too dramatic or life-changing happened, but I guess that is a good thing. Here is a little recap of my reflections.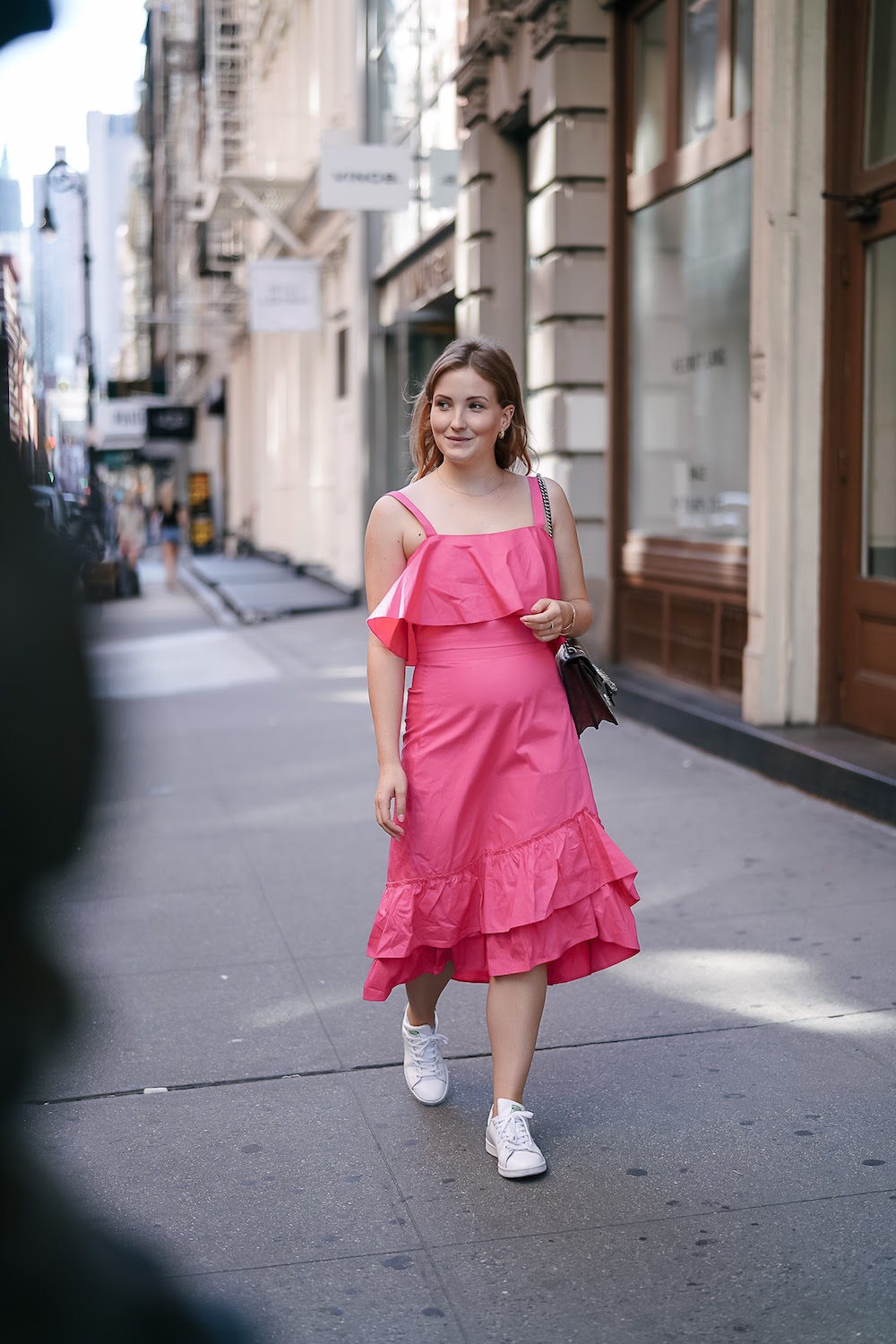 The ups of my 2017
♡ Traveling to South America, Colombia, the country where my boyfriend was born, for the first time.
♡ Traveling in general. 13 actual travels in 2017 and about 40 flights. Wow.
♡ Moving into my apartment. Technically, I bought it in November 2016, but with renovating, I ended up really feeling like it was an actual home in 2017. So lucky and happy to have a home in my hometown that I can call my own <3
♡ Getting hired for awesome jobs! It is such a recognition of me as a person and my skills to do amazing jobs for cool companies. I did a job in Brussels, I did a campaign video in Copenhagen, I worked in NYC, and I got to write a lot of articles for Danish companies, Spiir, CBS Wire, and Ny i Byen.
♡ Finishing my first full year of studying at Copenhagen Business School.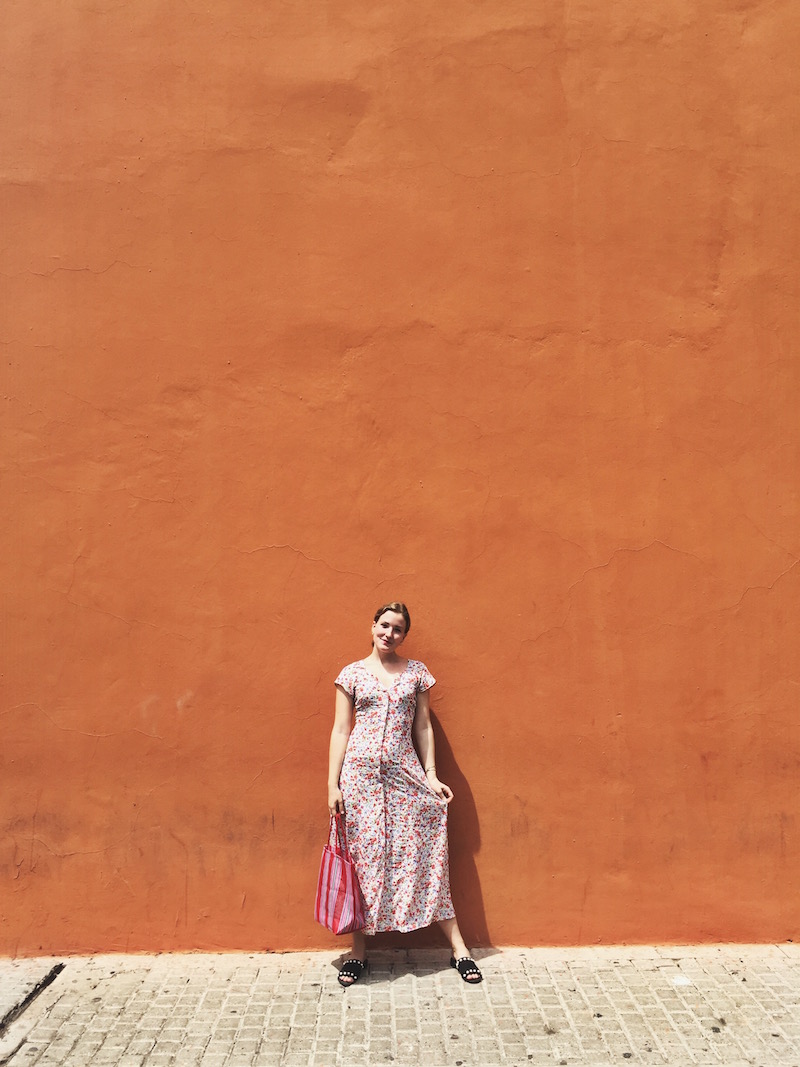 The downs of my 2017
♡ Losing my 13-year-old dog, Carla, in October. I am still feeling very sad about it.
♡ Having to deal with a long distance relationship. Luckily, my boyfriend and I have been able to see each other once a month, but of course, after three years of living together, having to travel 10 hours to see each other is not ideal.
♡ Dealing with some personal health issues, also in November, which was just a bad month in general. It is all part of the rollercoaster of life, going through ups and downs, and I got through the bad month! <3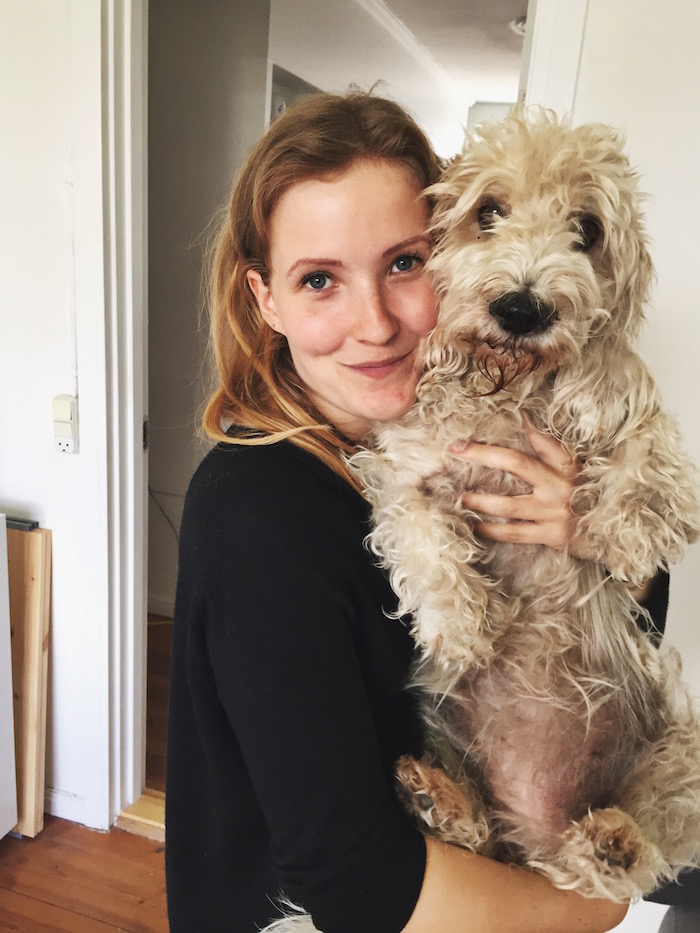 Life lessons learned in 2017
♡ I am learning to love my every-day life. Traveling and doing crazy things is fun, but as my smart mom says, in your life, you have lots of "every-day-days", so you gotta learn how to enjoy your every-day regular life. I am learning that! Little things like taking a walk in my neighborhood by myself, grocery shopping (still not loving that!), doing house chores, being a tourist in my own city… All that nice, important stuff.
♡ Not having too much on my plate. I like being active, I like working, almost like I like having a lot of things to do. But sometimes, I get overwhelmed with things to do which leaves me almost paralyzed for a day. I am learning to say no to work and coffee dates if I can feel that it is starting to be too much. It is difficult but I managed to say no to two jobs in December as I was busy with finals. Definitely a start!
♡ Dealing with things right away. I've had to pay some very high bills this year as I didn't deal with them from the beginning. Lesson learned! Take care of things, also the annoying ones, as soon as I can, so I won't have to constantly have it on my mind to stress me.
Now, I think, all there is left to say is cheers and happy New Years! Thanks for following Silver Stories and me. I am looking forward to another year on the blog ♡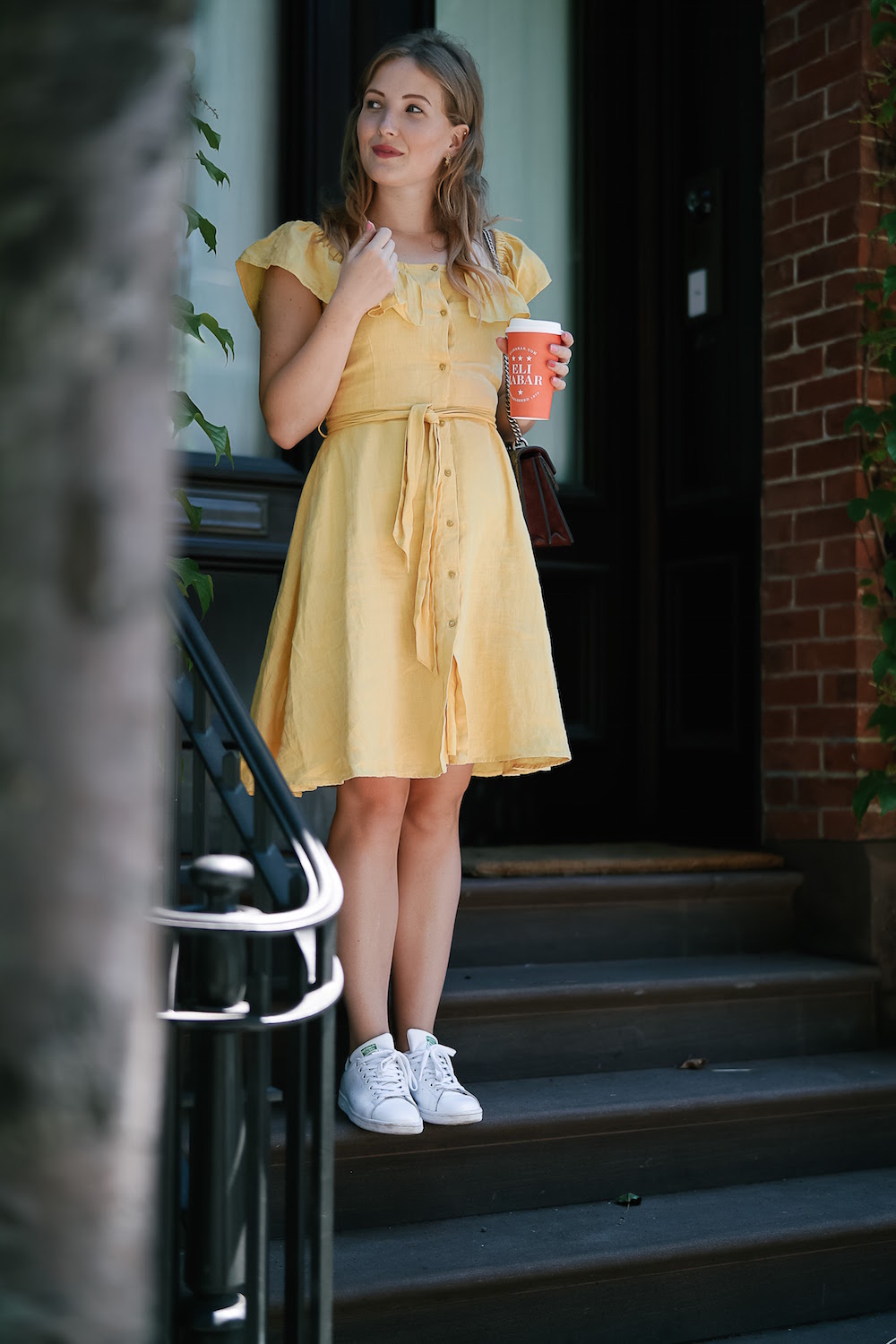 ______________________________________________
DANSK: I dag på årets sidste dag, er min Instagram fuldstændig overplastret med stories på 100 billeder, der gennemgår højdepunkterne fra den persons liv. Jeg vil være med i den leg! Dog på en lidt anden måde med dette blogpost. Det er nytårsaften, og jeg skal spise tre retters hjemmelavet middag med min kæreste. Det er fire år siden, jeg sidst var i København og fejre nytår.  I '14 var jeg i Berlin, '15 i Thailand og sidste år var jeg i New York.
Fordi jeg er hjemme, har jeg haft god tid til at reflektere og stresse over, at vi lige om lidt springer ind i et nyt år. Det efterlader mig altid med en melankolsk følelse blandet med et snert af stress og angst. Det er helt åndssvagt, og det ved mit rationelle jeg også godt. Men jeg kan ikke holde ud, at tiden går så hurtigt. Hvor går den hen? Hvad skal der ske? Er jeg der, hvor jeg burde være? Hvor jeg gerne vil være?
Nogle af mine reflektioner over året er i hvert fald blevet til et blogindlæg. Mine op- og nedture i 2017, hvad jeg har lært. Og i aften, under middagen, har min kæreste og jeg aftalt, at vi deler lidt mere. Vores mål for det næste år, hvad vi vi gerne vil blive bedre til. Det kommer der måske endnu et blog indlæg ud af.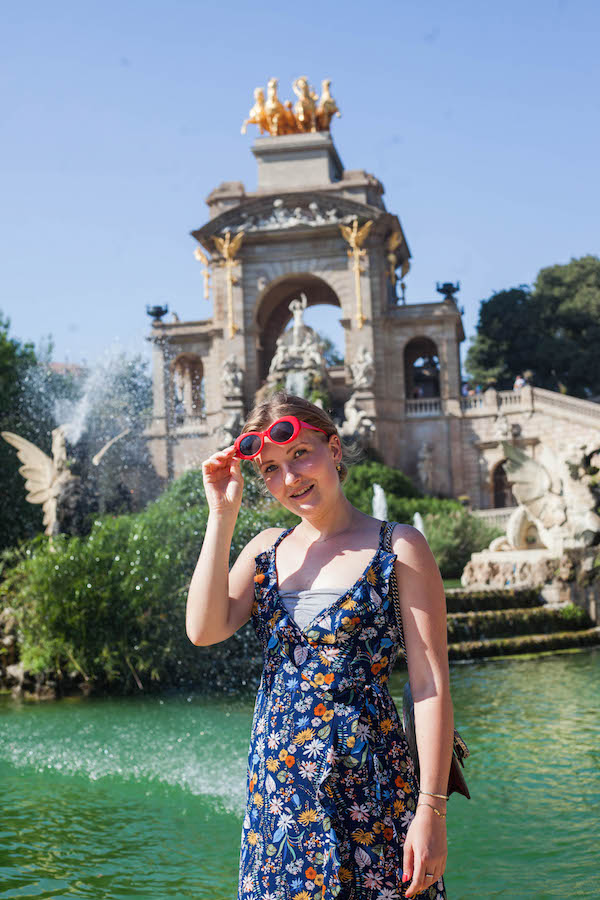 Mine opture i 2017
♡ I oktober rejste jeg til Sydamerika, Colombia, hvor min kæreste er født, for første gang.
♡ Jeg rejste 13-14 gange i alt og tilslutter mig "at rejse er at leve"!
♡ Jeg flyttede rigtigt ind i min lejlighed på Vesterbro. Faktisk, købte jeg den i november, 2016, men renovering og indflytning var en krig. Derfor tæller det med i dette års recap, at jeg i 2017 fik skabt mig et fantastisk hjem.
♡ Jeg afsluttede mit første år som bachelor-studerende på CBS.
♡ Og jeg blev ansat og fik forskellige freelance-jobs, både i Belgien, New York og København. Det er sådan en anerkendelse at få lov til at være med i så fede projekter og så fede virksomheder som Spiir, CBS Wire og Ny i Byen.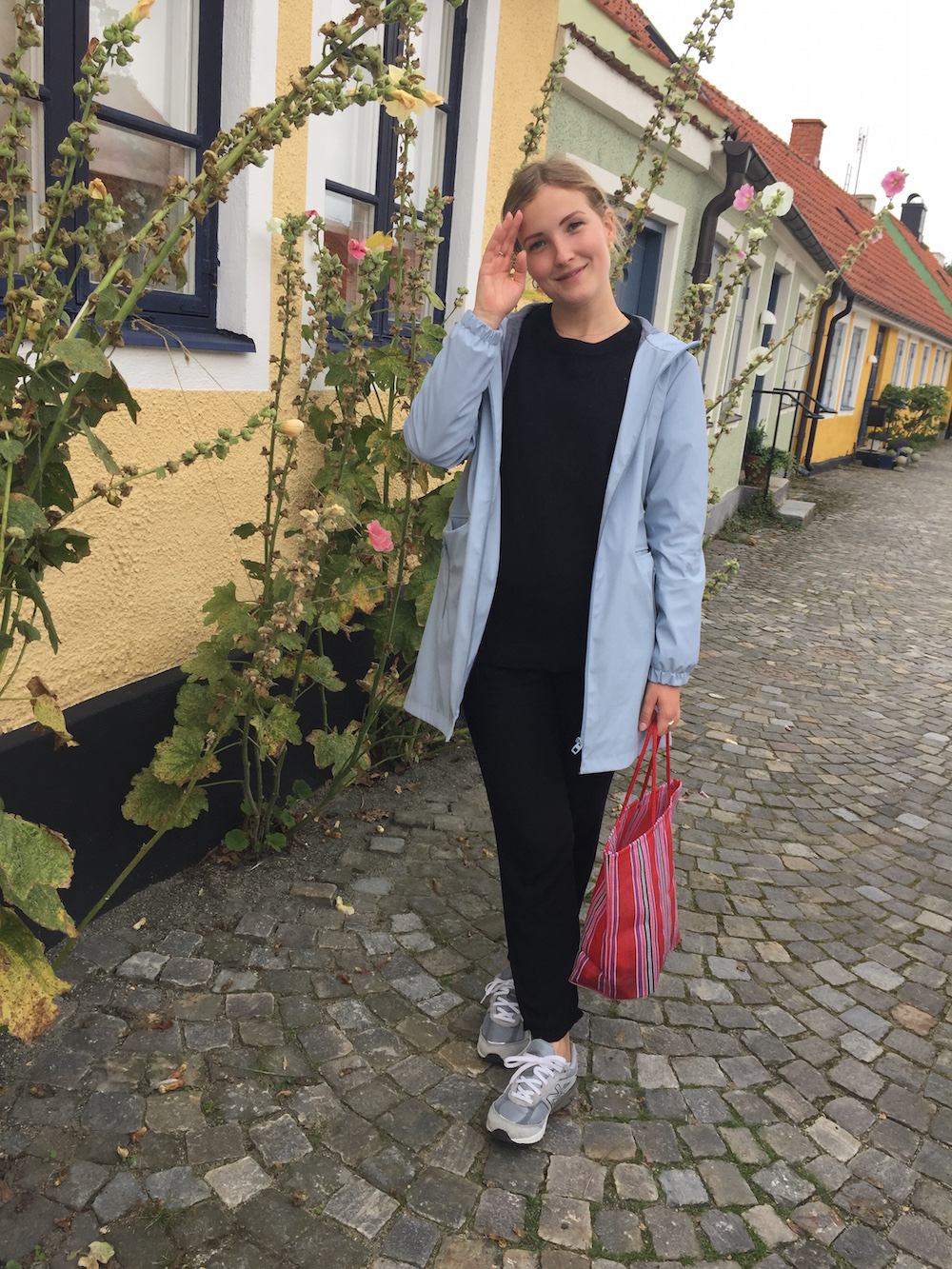 Mine nedture i 2017
♡ At jeg mistede min 13-årige hund, Carla, i oktober. Det var dybt forfærdeligt, næsten på fod med et reelt dødsfald i familien, og jeg er stadig ked af det og savner hende.
♡ At min kæreste flyttede til New York efter tre år på farten i Berlin og København med mig. Vi er fleksible og har kunnet se hinanden en gang om måneden, så vi overlever. Men det er ikke nemt, især ikke, når vi har boet sammen i tre år.
♡ En meget mørk november måned med sygdom, mentalt og fysisk. Jeg kom igennem, og jeg ved, at perioder som denne er noget, man skal igennem på livets rutsjebanetur, der både går op og ned.
Ting jeg har lært i 2017
♡ At holde af hverdagen. Som min kloge mor siger, er det vigtigt at holde af hverdagen. Det er nu engang de dage, man har flest af i sit liv. Og selvfølgelig har hun ret. Jeg kan godt ønske, at der hele tiden er gang i den. At jeg altid er på farten, og at jeg skal rejse mindst en gang om måneden. I 2017 har jeg lært at holde af hverdagen. Slappe af. Nyde rutinerne og dagligdagens gøremål. At gå en tur i mit hood med en podcast i ørerne. Havde mulighed for at se mine venner og familie hele tiden. Vasketøj…. Ej, det er måske at stramme den 😉 But you get my point!
♡ Ikke at gabe over for meget. I forlængelse af ovenstående: der skal ske noget hele tiden! Og min to-do-liste skal være lang. Men det kan også blive for meget, og inden jeg ser mig om, ligger jeg handlingslammet og græder i min seng uden at formå at kunne stå op. Det er lidt for vildt. Når jeg ved, at jeg har lidt for travlt, skal jeg simpelthen lære at sige nej til arbejdsopgaver og til kaffeaftaler. Og indse at jeg ikke er et supermenneske, og at det er okay.
♡ At tage mig af ting med det samme. Også af de kedelige ting, såsom høje regninger. Lesson learned! Det er sgu ikke det værd at betale advokatbidrag, fordi jeg ikke tog mig sammen og tog mig af de kedelige sager og papirarbejde fra starten af.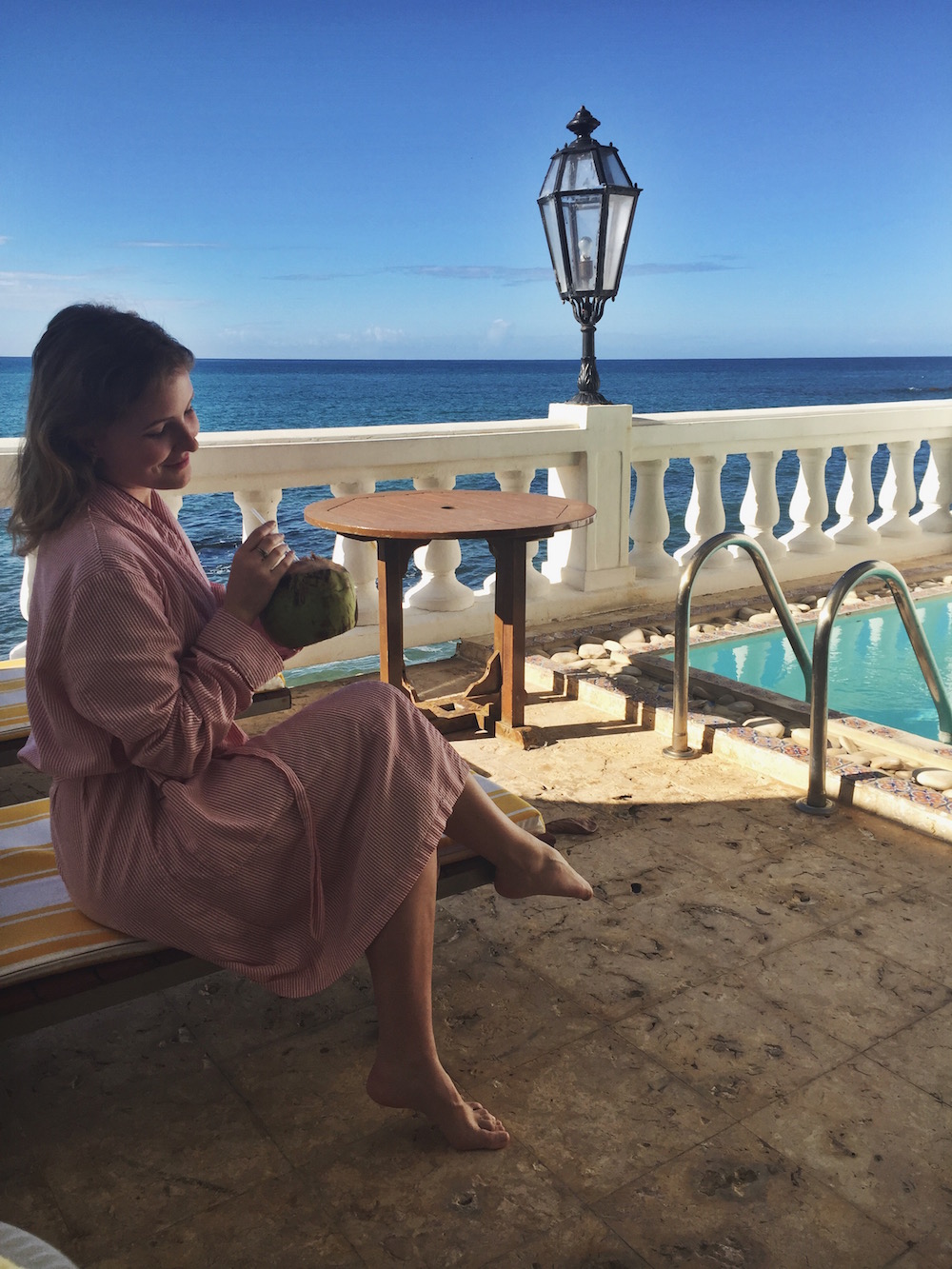 Nu tror jeg, at det er på tide at løfte glasset og ønske godt nytår. Tak fordi du følger med! Jeg glæder mig til endnu et år på bloggen. Og jeg håber, at du får en dejlig aften! ♡