ENGLISH: Once again, Happy New Year. With the aim of making it a great one, many of you probably made New Year resolutions. Full of goals such as losing weight, saving up money and wanting to eat healthier in 2018. Goals like that can be a big mouthful. So what about trying something else, some other goals that are a little easier to implement? They will also add to making you a better, happier person as well as making the world a better place!
Here are the 6 things we should all do in 2018
♡ Consume less: The minimalistic lifestyle has really become a trend. Although some minimalists take it very far, there are lessons from the trend that are positive both for you and the environment. Start by purging your home and closet and get rid of the things you don't use or need. In the future, consider what you buy and if you really need it. Consuming less and being aware of consumption is good the environment, for your wallet and for your mind space. You will feel freer without a messy home and closet full of things weighing you down. 
♡ Give more compliments: If someone passes you and you like their jacket, tell them. If your co-worker looks good today, tell her. Don't hold back compliments. They will make the person that receives them happier and seeing their joy of receiving a compliment will also make you happier! Win-win. If a compliment is too much, just make it a habit to smile to the people you pass in a day. Everyone can use a smile. 
♡ Move more: Making statements like: "I will go to the gym five times a week" are an overkill. Instead, make little, smart choices such as taking the bike whenever you can, go for walks, take the stairs or do a quick workout at home. These are easy to overcome and implement in your daily life. 
♡ Think before we speak (also online!): Some people already master this, but by thinking before we speak we will be less bound to hurt other people or say things that we regret the second they come out of our mouths. 
♡ Be present in the moment: A disease for the younger generation is that enough is never enough. Once we are out with our friends, we dream of being back home in bed with Netflix and vice versa. Once we are at home, we dream of being on vacation, and when we are on vacation, we miss our home and everyday life and habits. I am very guilty of this one! By doing so, we never get to enjoy and savor the moment we are in. Count to ten and remember to be grateful for where you are right here, right now. 
♡ Worry less: Whenever you worry about things, ask yourself "is it really valid?". What are you actually worried about? Most of the time, you are just driving yourself crazy because you begin this train of worried thoughts. Sometimes, however, the worrying is valid. For example before an oral exam or a job interview. Then, ask yourself: "What is the worst thing that can happen?". For the exam, the answer might be that you fail. Then ask yourself again "What is the worst thing that can happen, if I fail my exam?" – that you have to do it over again. Keep asking yourself. In this way, you will quickly get a more realistic idea of your worrying and find out that it is not something to worry about that much. 
What do you think about this list of 6 things we should all do in 2018? 
____________________________
DANSK: Var jeres liste med nytårsforsætter fyldt med de klassiske "træn fem gange om ugen", "tab dig 10 kilo på en måned", og "spis kun grøntsager?". Du er ikke den eneste. Disse nytårsforsætter går i vasken for langt størstedelen, og så sidder du tilbage med noget, der føles som et nederlag. Lad os droppe de overambitiøse, urealistiske nytårsfortsæt, give os selv et klap på skulderen og finde på noget sjovere. 
Jeg vil i dag bringe seks ideer, som vi alle burde gøre mere i 2018. De kan anses som nytårsforsæt eller bare som ideer til at blive et gladere mennesker, samtidig med at du gør verden til et sundere, bedre sted at være.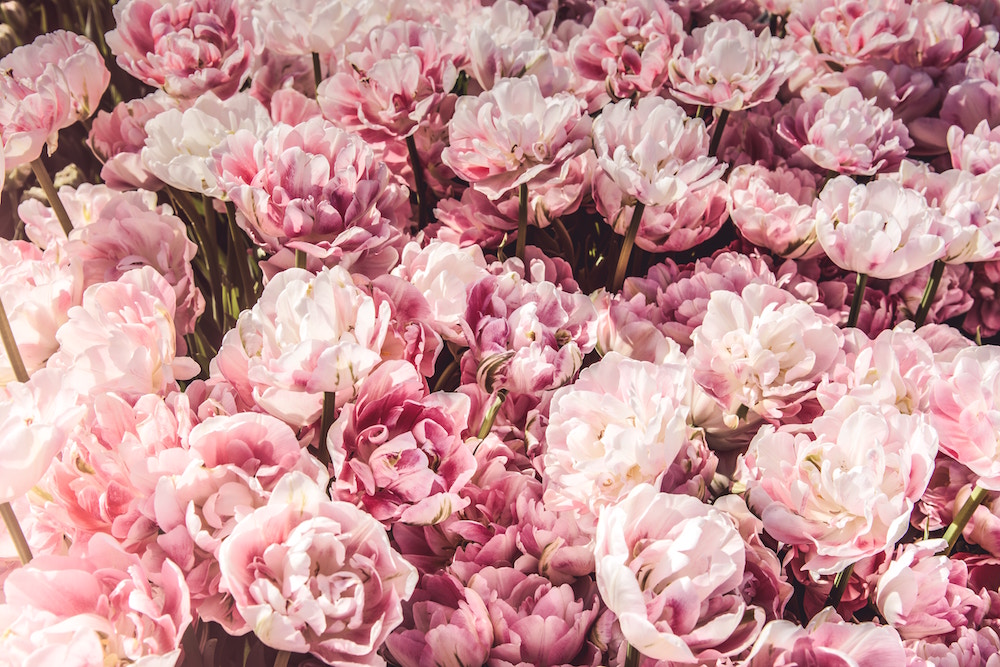 Seks ting vi burde gøre mere i 2018 
♡ Forbruge mindre: Minimalisme-trenden er i høj kurs. Mange er begyndt at tænke over deres forbrug. De hardcore minimalister tager det endda til ekstremen. Det mener jeg ikke her. Jeg mener, at du skal rydde op i dit hjem og i dit tøjskab og skille dig af med de ting, du ikke bruger. På samme tid skal du tænke en ekstra gang over de ting, du overvejer at købe. Har du virkelig brug for dem? Et hjem med færre ting og rod i giver dig med stor sandsynlighed et mere roligt sind, og du vil gøre din pung og din omverden en tjeneste ved at forbruge mindre. 
♡ Give flere komplimenter: Danskere er gode til mange ting. At give komplimenter er ikke en af dem. Har du prøvet at modtage et uventet kompliment? Blev du ikke glad? Har du prøvet at give et uventet kompliment og se den glade reaktion hos modparten? Blev du ikke glad? In short: vi skal blive bedre til at give flere komplimenter. Er du genert og føles det som for meget, så kan du nøjes med at smile til folk, du møder på din vej. Det bliver man også glad i låget af.
♡ Bevæge dig mere: Nytårsforsættet med x antal gange i fitness om ugen holder nok ikke. Du lever sikkert et travlt liv med manglende overskud til fitness, der derfor ikke bliver prioriteret. Du skal derfor finde på små måder, du kan implementere mere motion i din hverdag. Tag trappen. Lav ti squats hver gang du går på toilettet. Gå ture. Hop på cyklen. Lav en kort træning på stuegulvet, f.eks. med appen '7 minute workout'. Mange bække små. Så kan du også spare fitness-abonnementet og den dårlige samvittighed væk. 
♡ Tænke før du taler (også online!): Så undgår du at sige ting, der vil såre andre, eller som du fortryder, du har sagt, det sekund ordene ryger ud af munden. 
♡ Leve i nuet: En folkesygdom for mange unge mennesker er, at vi aldrig er tilfredse med, hvor vi er. Når vi er i byen med vennerne, ønsker vi, at vi var hjemme i sengen med Netflix og omvendt. Når vi er ude og rejse i længere tid, længes vi mod hverdagen rutiner og vores hjem. Og omvendt. Her er jeg i hvert fald selv skyldig. Derfor går vi altid og stræber efter mere, men når vi får det mere, er det ikke godt nok. Derfor bliver vi aldrig tilfredse. Sæt pris på hvor du er lige nu og her, og vær aktivt i momentet i stedet for at ønske, at du var andre steder. 
♡ Bekymre dig mindre: Også noget som vi er mange unge, der er rigtig gode til. Det hjælper heller ikke, at samfundet presser os til at finde den rigtige uddannelse, gerne hurtigst muligt. Det skaber en masse bekymringer, der for det meste er totalt unødvendige. Hvis du er rigtig, lovligt bekymret, for eksempel over en eksamen, så spørg dig selv: "Hvad er det værste der kan ske?". "Jamen, det er, at jeg dumper". Men "hvad er det værste der så kan ske?". "At jeg skal til re-eksamen". Bliv ved med at spørge dig selv, hvad det værste er, der kan ske. Pludselig får du sat dine bekymringer i perspektiv, og du finder nok ud af, at det egentlig ikke er så slemt. Ja, det ville være nederen at dumpe en eksamen, men så er det heller ikke værre, vel? 
Hvad synes du om disse seks ting, vi alle burde gøre mere i 2018? Kan du gengælde dig selv i nogle af de ovennævnte scenarier? Og kan du bruge rådene til noget?