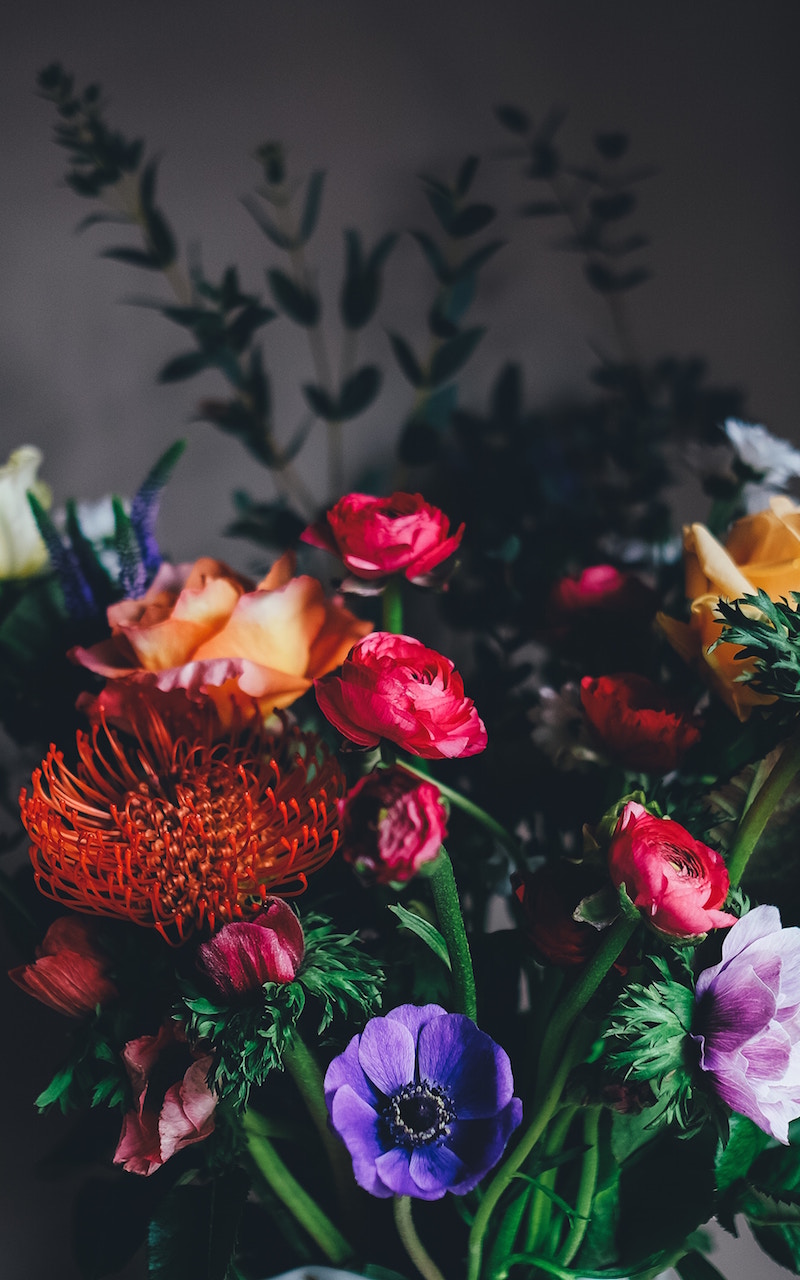 ENGLISH: There is no better time than at the beginning of a new year, to take some time, reflect and also plan for what you wanna change and get better at. But this can be a big mouthful! Here, I have collected 20 life hacks that are super easy to implement in 2018. Nothing too crazy, nothing life-changing (or maybe it will be!) but just small, simple tips that can help you improve your life quality.
For the environment
♡ Turn off your chargers, your speakers, and other machines when you aren't using them.
♡ Don't wash your clothes until it is actually dirty or smells.
♡ Go meatless a few times a week.
♡ Start biking to get to around.
♡ Sort your trash and recycle what you can.
For yourself
♡ Try a new class at the gym.
♡ For a cleaner, clutter-free home, make it a habit to put things back after using them.
♡ Ask a friend that you haven't seen in a long time out for coffee.
♡ Plan a vacation to a place you haven't been to before.
♡ Quit your toxic relations with other people that aren't doing you anything good.
For your health
♡ Remove your make up every night before going to bed and make it a nice wellness time for yourself.
♡ Go out for a long walk by yourself on your days off.
♡ Try and break your phone addiction.
♡Start reading books before going to sleep.
♡ And don't bring your phone to the bed but leave it in another room.
For your finances
♡ Bring your own coffee to school or to work.
♡ Sell the stuff you don't longer use.
♡ Always search for coupons before online shopping. It has never been easier to save 10-30 percent.
♡ Become a better chef by cooking at home more.
♡ Practice feeling content with what you already have instead of buying new things all the time.
I hope these little hacks can inspire you to create an even better 2018 for yourself! <3
_________________________________
DANSK: Når et nyt år starter, er det oplagt at tænke over hvordan du ønsker dig, at 2018 skal være. Hvad drømmer du om? Er der noget, du gerne vil ændre? Er det noget, du gerne vil blive bedre til? Det kan være en stor mundfuld at gå i gang med kæmpe, livsændrende forsæt. Og det behøver du heller ikke! Her har jeg samlet 20 små hacks, der kan hjælpe dig til at få nogle gode vaner i det nye år. Både for dig selv, dit helbred, for miljøet og for din økonomi.
For miljøet
♡ Sluk for dine stikkontakter med opladere, maskiner, højtalere og alt det andet, der står og blinker, når du ikke bruger dem.
♡ Gem tøjvasken til dit tøj rent faktisk er beskidt (eller lugter).
♡ Drop kødet i dine måltider et par gange om ugen.
♡ Brug din cykel til at komme rundt.
♡ Sorter dit skrald.
For dig selv
♡ Prøv et hold, du ikke har prøvet før, i fitnesscenteret.
♡ Gør det til en vane altid at lægge ting væk med det samme, efter du har brugt dem.
♡ Inviter en gammel ven, du ikke har set i lang tid, på kaffe.
♡ Planlæg en forlænget weekend til en destination, du ikke har besøgt før.
♡ Drop de 'venskaber' og relationer, der ikke tilfører noget godt i din hverdag.
For dit helbred
♡ Fjern din makeup hver aften og gør det til en lille wellnes-hyggestund for dig selv.
♡ Gå en lang tur alene, når du har fri.
♡ Forsøg at lægge telefonen væk en gang i mellem.
♡ Læs et par sider i en skønlitterær bog, inden du falder i søvn.
♡ Og undgå derfor at tage din telefon med i soveværelset.
For din økonomi
♡ Brug en termokop og tag din egen kaffe med i skole eller på arbejde.
♡ Sælg de ting og tøj, du ikke længere bruger.
♡ Når du shopper online, så søg altid efter en rabatkode, inden du køber. De er nemme at finde!
♡ Bliv bedre til at lave mad ved at lave mere mad derhjemme.
♡ Øv dig i at føle dig tilfreds med hvad du har i stedet for at købe nye ting hele tiden.
Jeg håber disse små hacks kan hjælpe dig til at få et endnu bedre 2018 ♡