Monday early morning, I boarded a trip to Berlin. I had been so excited. I left a freezing, dark and gray Copenhagen. As the plane flew over the clouds, the sun came through, and it was beautiful. 
I mandags, tidligt om morgenen, hoppede jeg på et fly mod Berlin. Jeg havde glædet mig helt vildt. København var kold, trist og grå, men så snart flyet nåede op over skyerne, tittede solen frem, og det var så smukt. Jeg fik vinduespladsen og kunne mærke solens stråler i mit ansigt.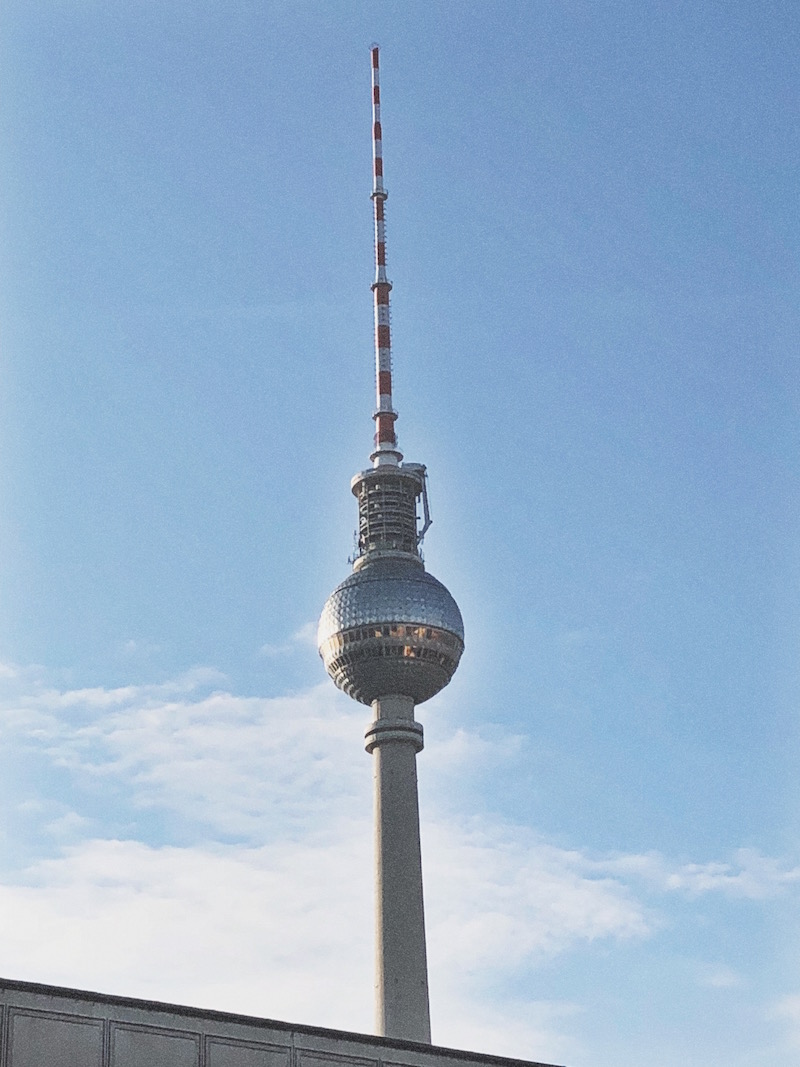 In Berlin, I had a happy reunion with the TV Tower that never fails to make me smile. 
Jeg blev mødt af denne skønhed i Berlin, som altid formår at gøre mig glad. Er det ikke fint?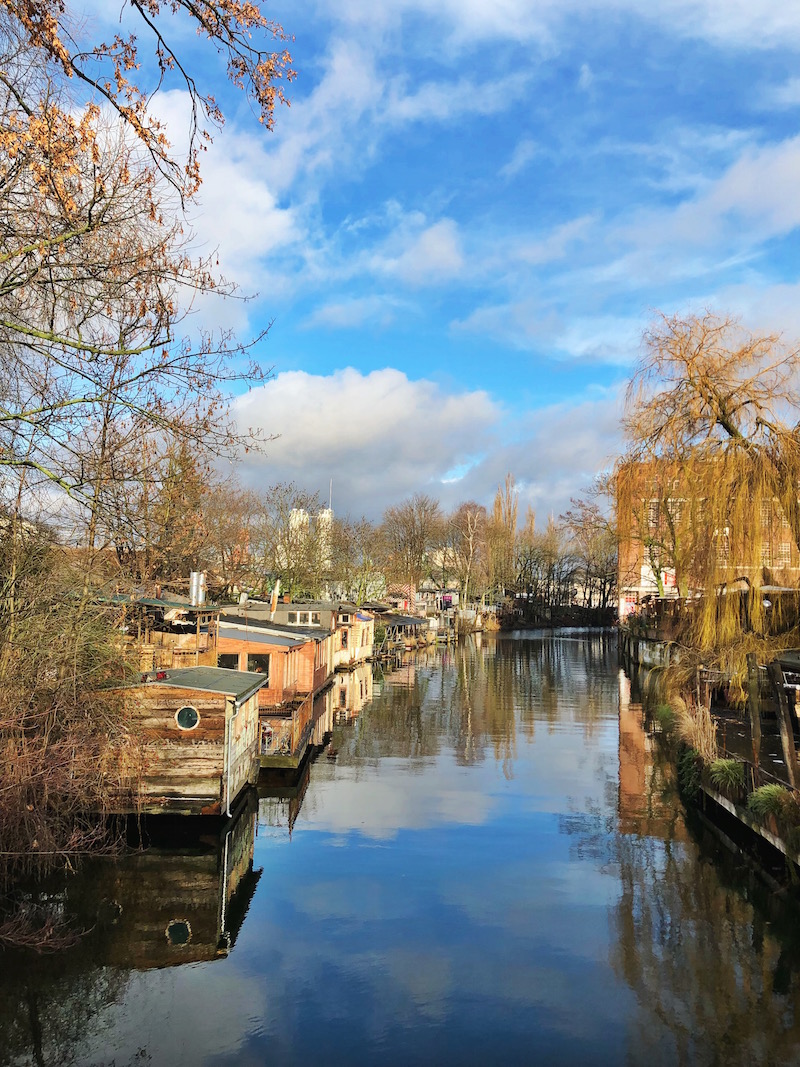 The sun kept shining as I walked around for 15 kilometers, showing my friends around my favorite spots in the city. This is one of them! How cute is this? 
Solen skinnede, og det føltes som om, at det var første gang i månedsvis, at den var fremme. Jeg gik byen tynd, 15 kilometer den her dag, mens jeg viste mine veninder, som jeg er her med, mine yndlingssteder i byen. Det her er et af dem. Er her ikke fint?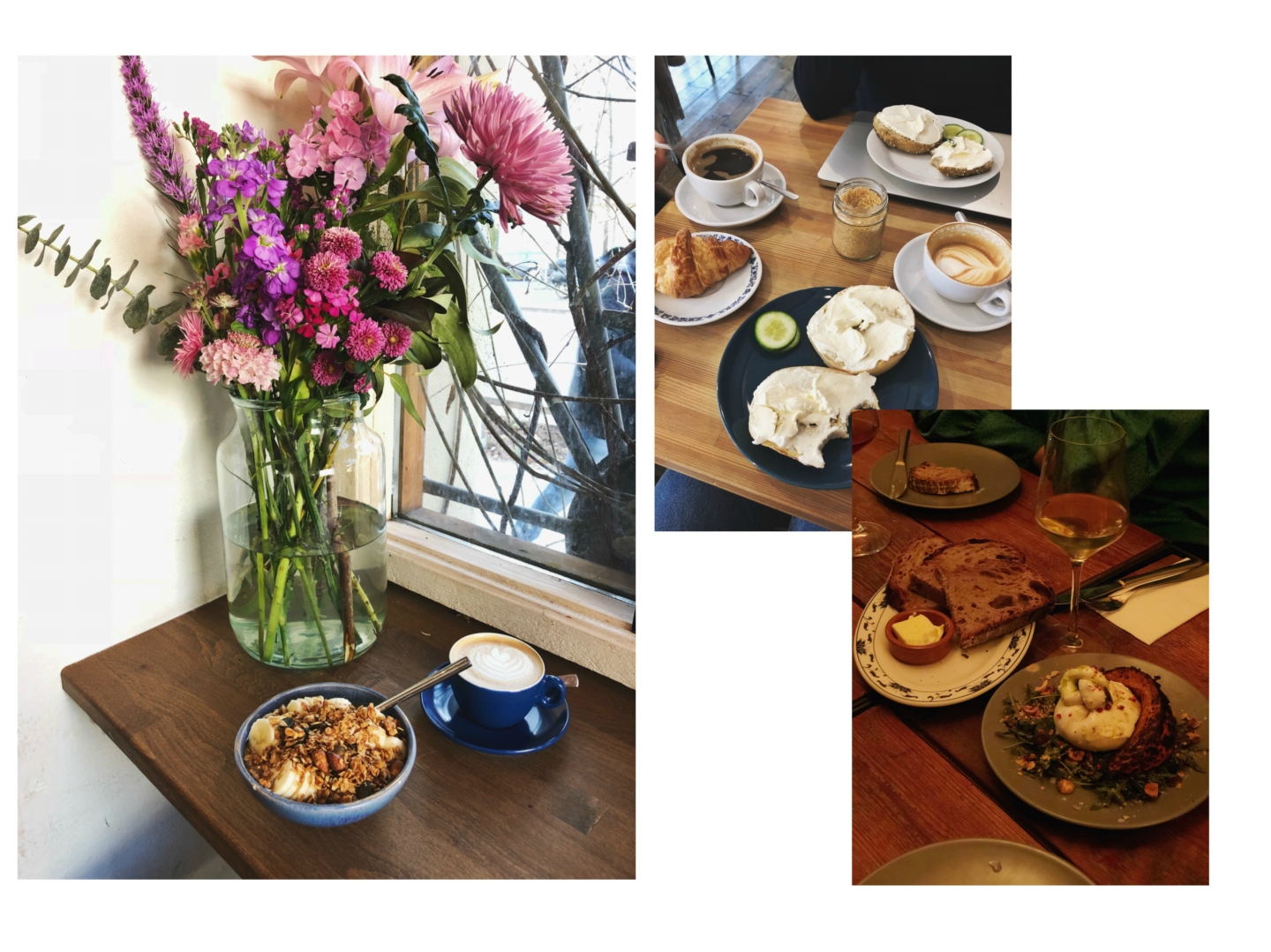 I also took them to some of my favorite cafes and restaurants. Berlin has so much good food, it is almost too much! 
Jeg viste dem også alle (eller nogle af dem!) mine yndlingsspisesteder. Havregrød på Haferkater, buratta på Industry Standard og bagels hos Books & Bagels. Husk du kan købe min guidebog om Berlin lige her, hvor alle de seje, fede og anderledes steder i Berlin er med.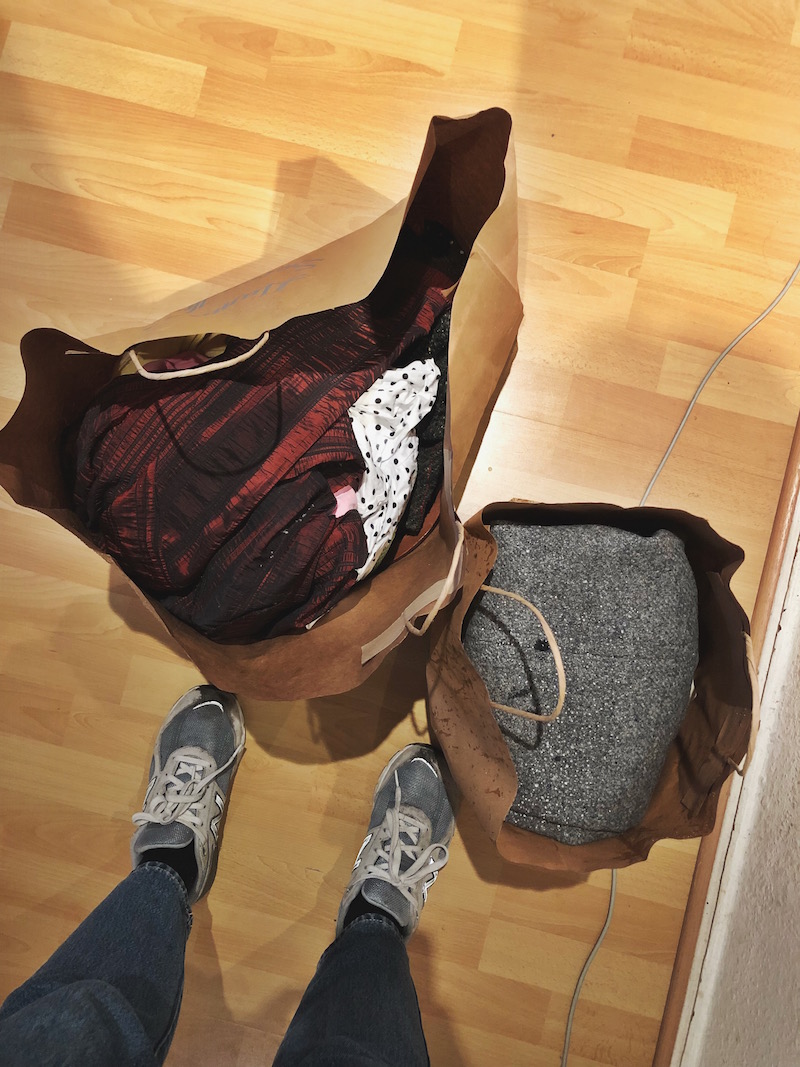 And we spent a few hours browsing and shopping vintage clothes. My friend who is in Berlin with me, owns and runs an exclusive vintage store in Copenhagen, named Passage 21, so hunting down the best vintage in Berlin was a must.
Og så tog vi på vintageshopping. Min ene veninde, som er med i Berlin, ejer vintagebutikken Passage 21 på Sankt Hans Gade, så vi var på jagt efter gode ting til hendes butik.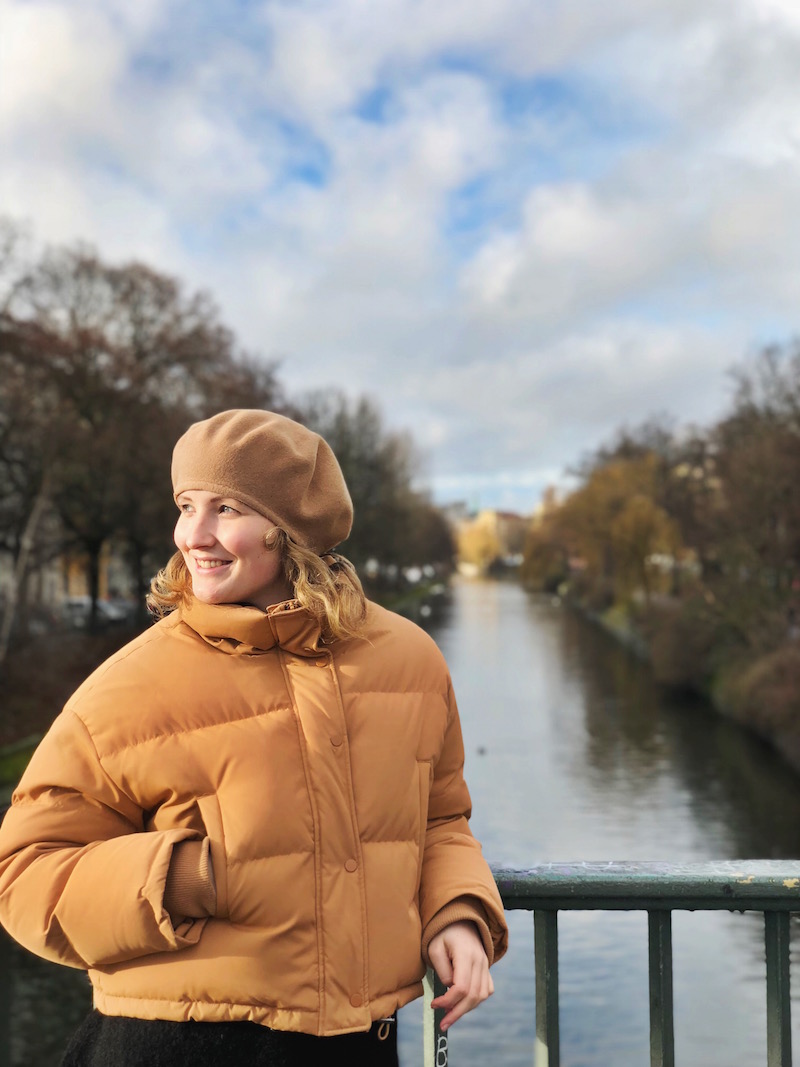 This photo is shot with my iPhone x. I still can't believe the camera quality. It is insane! 
Dette billede er taget med min nye iPhone X. Jeg kan stadig ikke fatte, hvor vildt dens kamera er!