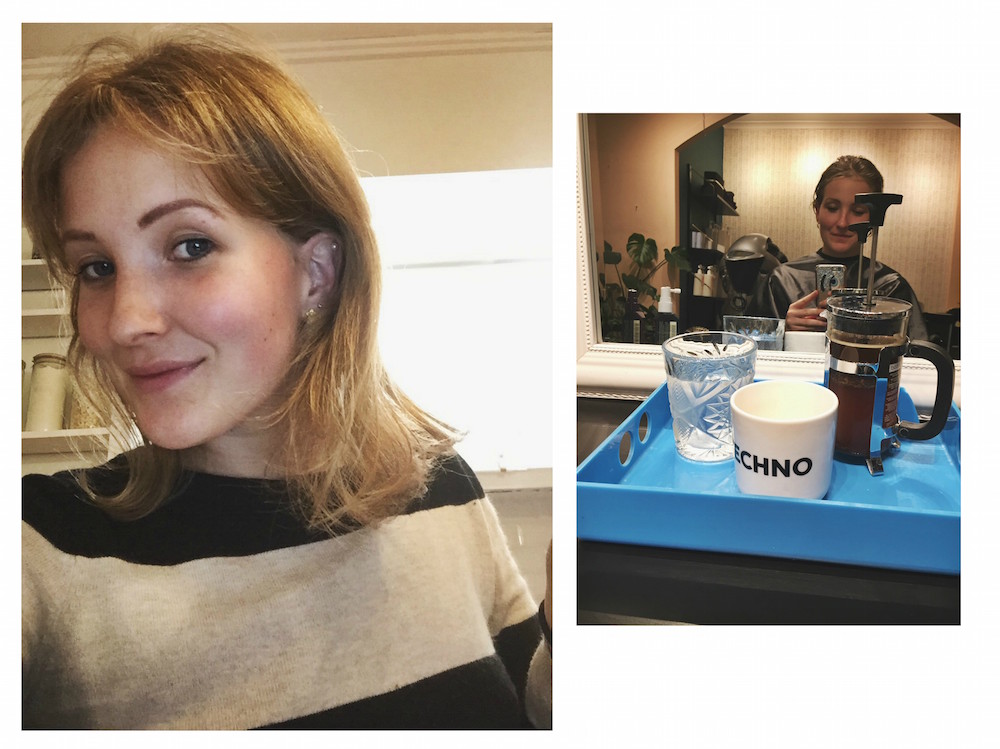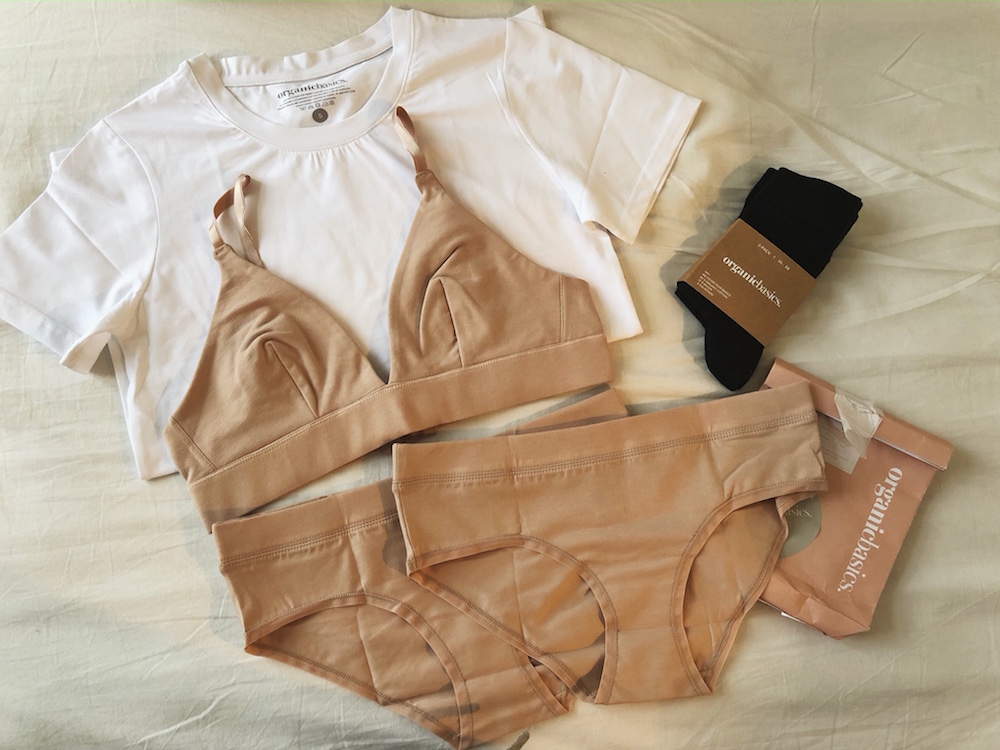 SPONSORED POST 
English: The weekend is here! However, this whole week has been pretty chill to me. I had my last exam on Monday and the rest of the week consisted of catching up on work (the sweet freelance-working-from-home-kind-of-work), seeing friends, and enjoying having lots of time on my hand, which is actually a rare occurrence. To start off the weekend on the right note, here are three nice things I like right now.
A fresh haircut: Is there anything better than spoiling yourself with a date at the hair salon after a long day at work or school? I don't think so! I went to Copenhair, a beautiful hair salon located right by my apartment. As I leaned back, Marianna from Copenhair treated me to a hair mask with nice Kevin Murphy and Eleven Australia products and a scalp massage. Heaven. She then cut my hair, and an hour later I walked out with perfectly cut hair styled in beautiful waves. I wish I could do my own hair like the hair stylists do. It is flawless, it stays for days, and it makes me feel sooo good.
Organic underwear: Oh, and not only is it organic but also the softest underwear ever! And it fits so well. A few weeks ago, I received a gift box from Organic Basics consisting of a white t-shirt, two pairs of socks, two pairs of panties as well as a bra. So soft, so well fitting and so basic in the best way. It makes me feel like throwing out all my underwear and replace it with all Organic Basics.
Spending time with my family: As my boyfriend is not here, I am spending more time alone than I am used to. But that also means that I am spending more time with my family. It is just a little more appealing to stay with them after dinner instead of biking home to a cold, empty apartment. Family time is nice! But having the option to go home to my own apartment is nice too 😉
_____________________________________
Dansk: Weekenden er her! Det har dog ikke den allerstørste betydning for mig, for jeg har haft en ret lækker uge. Siden jeg var til min sidste eksamen i mandags, har jeg mest af alt hygget mig og nydt at have en masse tid til… ingen ting. Jeg har arbejdet en del, men fordi jeg har haft tid til at arbejde uden at skulle stresse, har det ikke føltes slemt. Det heldige-lækre-arbejde-hjemmefra-freelance-arbejds-liv. For at sætte stemningen til en dejlig, rar weekend; her er tre, dejlige, rare ting, jeg er vild med lige nu.
Nyklippet hår: Findes der noget bedre end at slå sig ned i frisørstolen efter en lang dag på arbejde eller i skole? Næppe. Det gjorde jeg forleden hos den fine frisørsalon, Copenhair, der ligger lige ved min lejlighed på Oehlenschlägergade på Vesterbro. Her fik jeg vasket hår, tilmed med en hårmaske fra Kevin Murphy, hovedbundsmassage. Ren luksus til en mørk, kold hverdag! Så fik jeg klippet spidser, lidt kortere pandehår end jeg plejer. Og til sidst, stylet mit hår, som kun frisører kan. At man føler sig som en stjerne, fordi håret bare sidder, og så holder det endda i et par dage… Hvad er deres hemmelighed? Alene stylingen er grund nok til at gå til frisør lidt oftere.
Økologisk undertøj: Og ikke bare økologisk, men også det blødeste undertøj! For lidt siden modtog jeg en gaveboks fra Organic Basics med en hvid t-shirt, to par strømper, to par trusser og en bh. Og det er så pænt, så blødt og økologisk. Jeg er så vild med det, at jeg har lyst til at smide alt mit undertøj ud og erstatte det med Organic Basics only.
At være sammen med min familie: Fordi min kæreste er i New York, bruger jeg mere tid alene, end jeg er vant til. Men det betyder også, at jeg er mere sammen med min familie, end jeg plejer. Det er bare mere tiltrækkende at blive og sove hos dem efter aftensmaden, end at cykle hjem til en kold, tom lejlighed. Men det er også rart at have muligheden for at tage hjem 😉