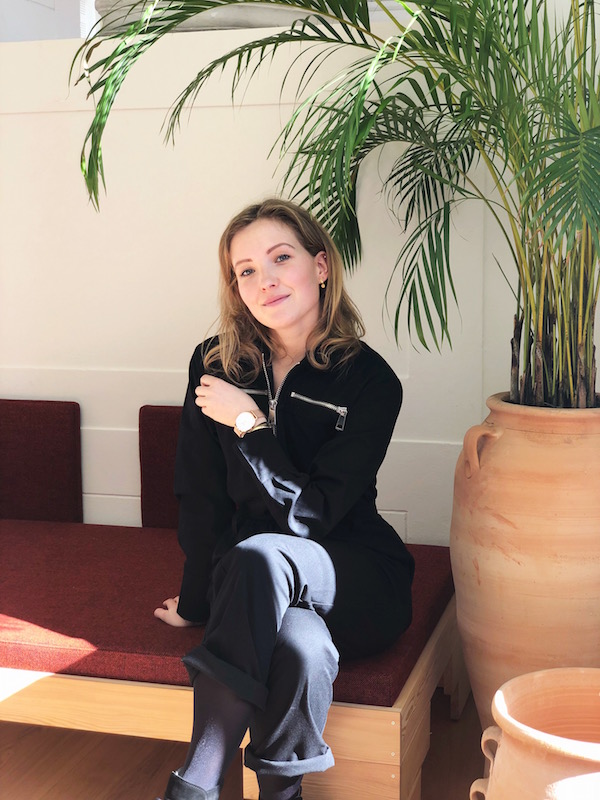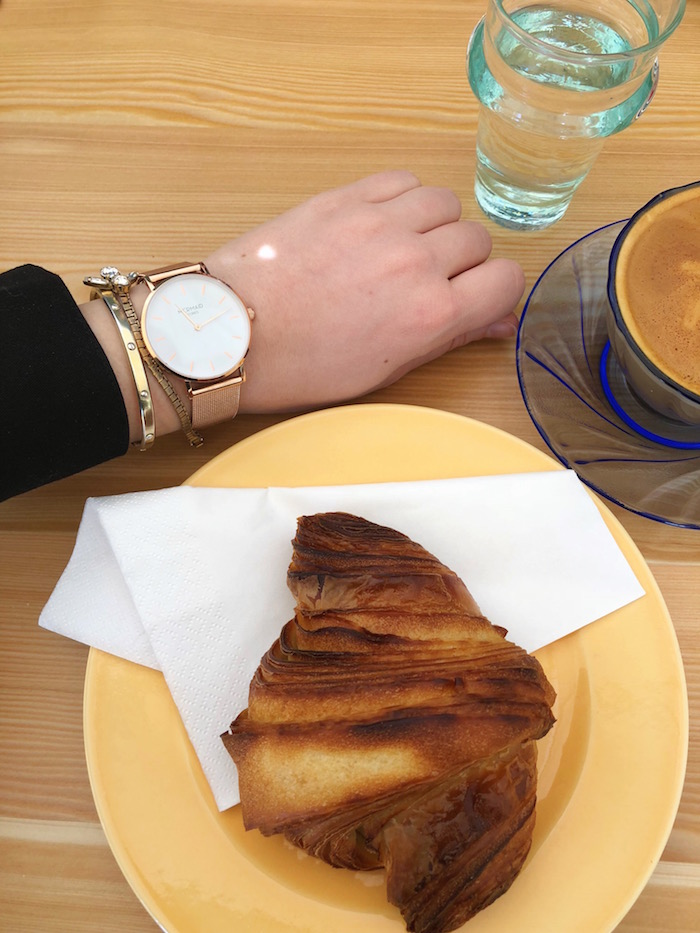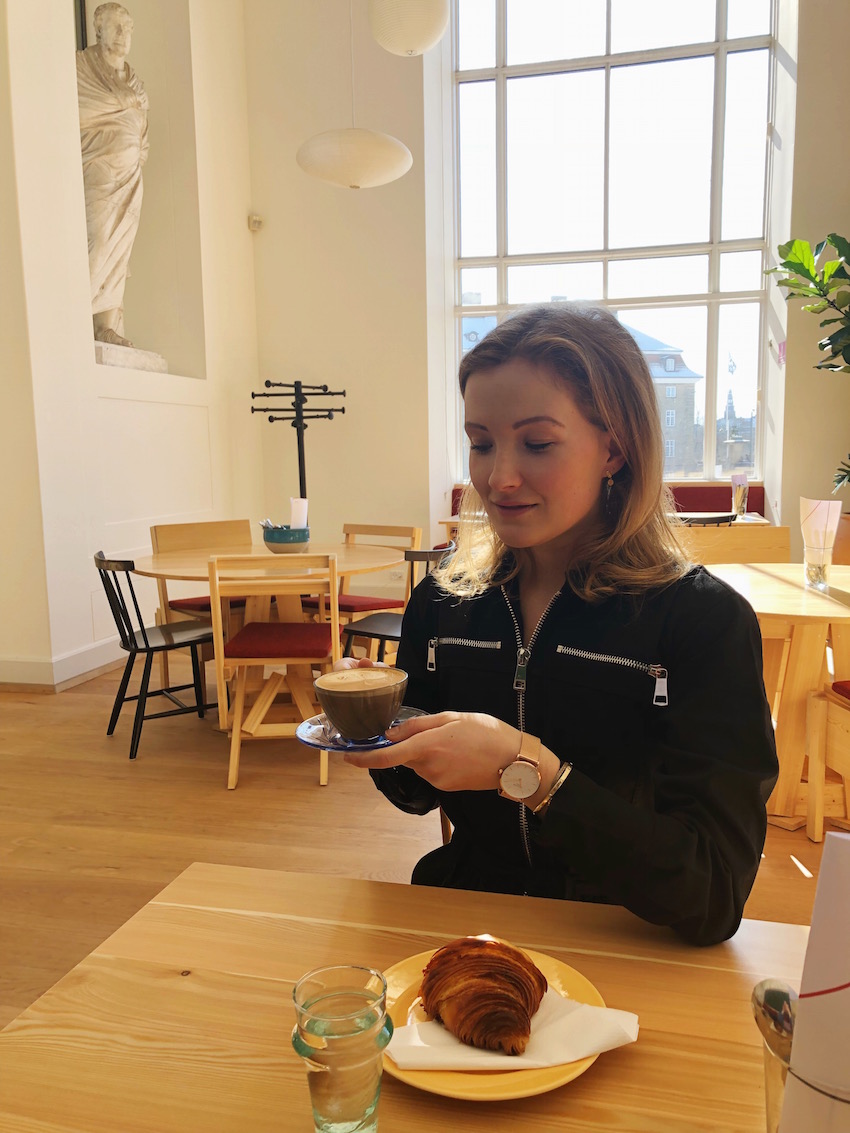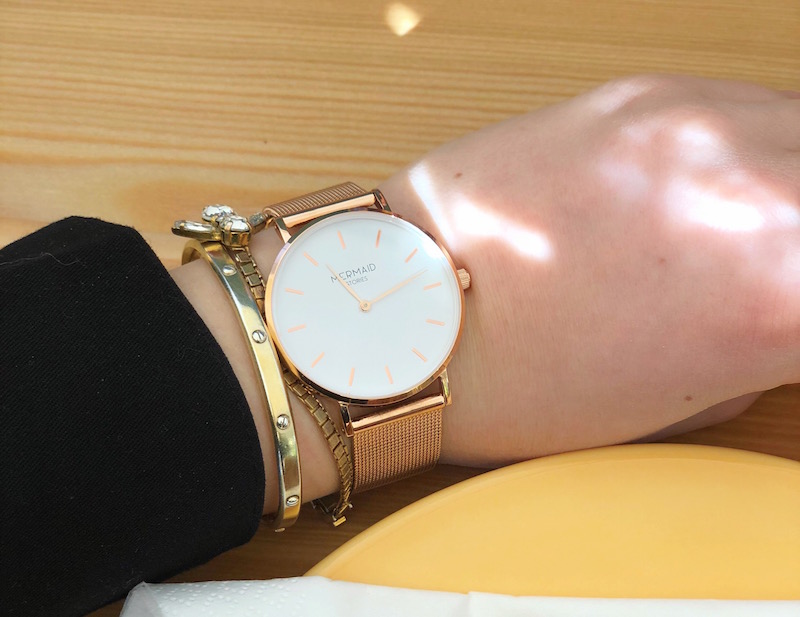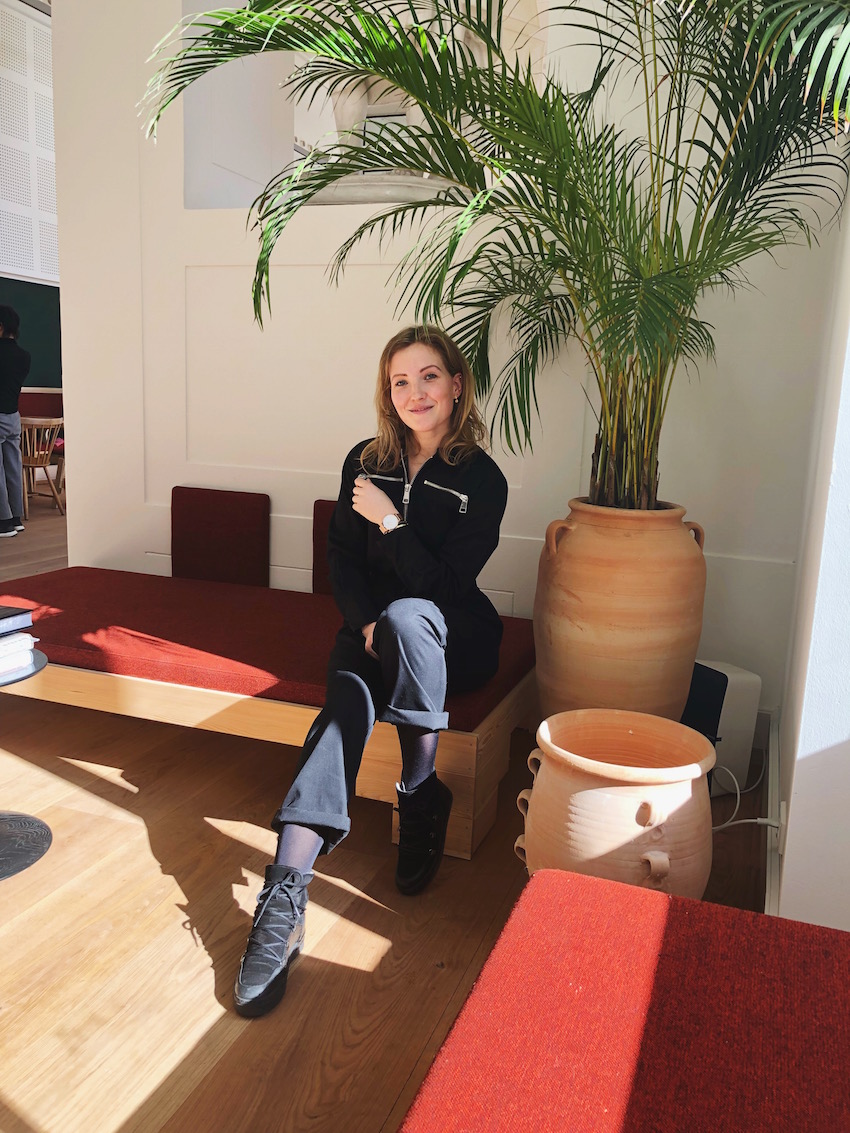 Time… Oh, how I wish I had more of it. I often find myself wishing I had a few more hours in a day when it is getting late at night and I look at my to-do-list that seems never-ending. However, I also have days where I am super efficient and productive and I feel like a strong, powerful woman and nothing can get in my way. Those are usually the days where I feel ahead and in control of time. 
I am sure I am not the only one who is struggling with feeling behind and having too little time. That's why I am sharing a few tips on how to make the most of your time. How to become more efficient and productive, so you also make space for what is really important.
What I do to make better use of my time and stay productive
Have go-to outfits: Remember in the intro of 'The Devil Wears Prada', and all the fashion girls get up at 5 in the morning because it takes them a few hours to get dressed? Although I sort of wish I was like them, I am just not. It approximately takes me 10 minutes to get ready in the morning. Why? 1. because I like to snooze for as long as possible, so I end up running around like a stressed out tornado to get ready. 2. because I am lazy. I did try to get up earlier so I would have time to pick out an outfit, do my hair, stuff like that. It doesn't seem to work for me, so the solution was something else. Go-to-outfits! Those kinds of outfits I just know that work. One word: Jumpsuits! They are a lifesaver. You throw them on – one piece of clothing – and your outfit is done. Okay, the moral of the story. Have some outfits at hand that are easy to throw on and that you know you feel comfortable, good, and stylish wearing.
Put my phone away when I am working: You probably know it all too well. You are working on your laptop, your phone is next to you. Suddenly the screen lights up and you grab the one. Who wrote you? Or liked your photo? Within seconds, your concentration is long gone. Social media and notifications are the sources of all evil in this case. The solution is simple, really. By putting your phone away – into a drawer, your pocket jacket or your bag, it won't bother you, and you can focus on your important tasks without the constant notifications killing your focus.
Turn off all notifications: One of the best things I've done for myself! Notifications on my screen literally made me feel so uneasy. Now, if I am sitting next to a classmate at university, and they have their phones out with notifications rolling in, that even makes me feel uneasy. Turning off notifications is so liberating and gives you so much extra time on your hand because you're no longer a notification-slave of your own phone. You get to decide when you want to enter those apps to get the notifications! And that is how it should be.
Remember my downtime: To stay efficient and productive, I got to have the right mindset. I got to feel balanced and somewhat happy. To do so, I found that the basis of my life must be intact. I must remember to take 10 minutes every night to do my little facial routine. I must make my bed. I must make time in my schedule for working out. I must have a fairly clean home or surroundings. Find out what your little productivity-triggers are; maybe you need to know that you always have a stocked fridge. Or that you see your friends at least once a week to stay sane. To stay productive, remembering yourself and your downtime along the way, is key!
The 1-minute rule: The simple happiness trick to feeling productive. If something you need to do takes less than a minute to complete, do it now. Not in five minutes, not in an hour, not tomorrow, now. Like cleaning up your coffee cup right away. Making your bed. Writing an email. It's my favorite rule because it really tweaks your efficiency, yet so simple!
The 20/10 rule: I turned off notifications, I put my phone away. But I still fall for the internet; I read interesting articles. I chat with friends; all while I should be working. Now it took me three hours to complete a one-hour task. Damn you, internet! The solution? The 20/10-rule. Set a timer for 20 minutes. In that time, you focus on doing one task only. When the time is up, you set a new timer for 10 minutes. You now have a 10-minute break. Continue the 20/10-rule. You will soon find out how much you can actually get done in 20 focused minutes.
End every day with writing a to-do-list for tomorrow: Sometimes, when I go to bed, I can't sleep because my brain is going crazy with weird things I suddenly think of. To avoid that, I found that it is useful for me to write a to-do-list for the day off tomorrow before I go to bed. That way I know exactly what I have to get up and tackle from the morning.
Go to bed without my phone and laptop. Another hack that really helps to fall asleep faster and not steal my previous time. I must admit that watching Netflix before bed, in bed, is quite amazing, it also kills my sleep. Netflix said it themselves; their biggest competitor is sleep. I find that if I leave my phone and laptop in the livingroom when going to bed, I fall asleep a lot faster. And before I fall asleep, I get to read a chapter or two in a book, which is also really nice.
Those were my little hacks on how to make better use of my time and stay productive. Would you try any of them? Do you already use some of them? What are your best tips?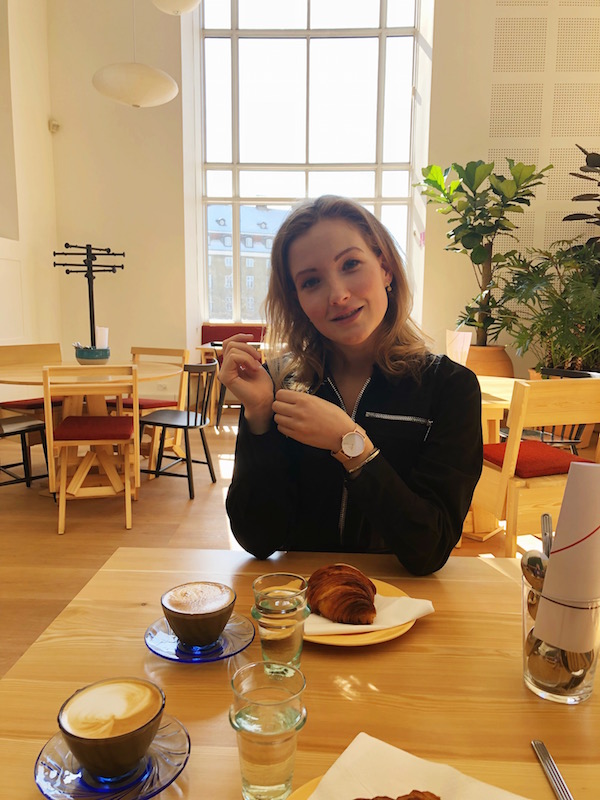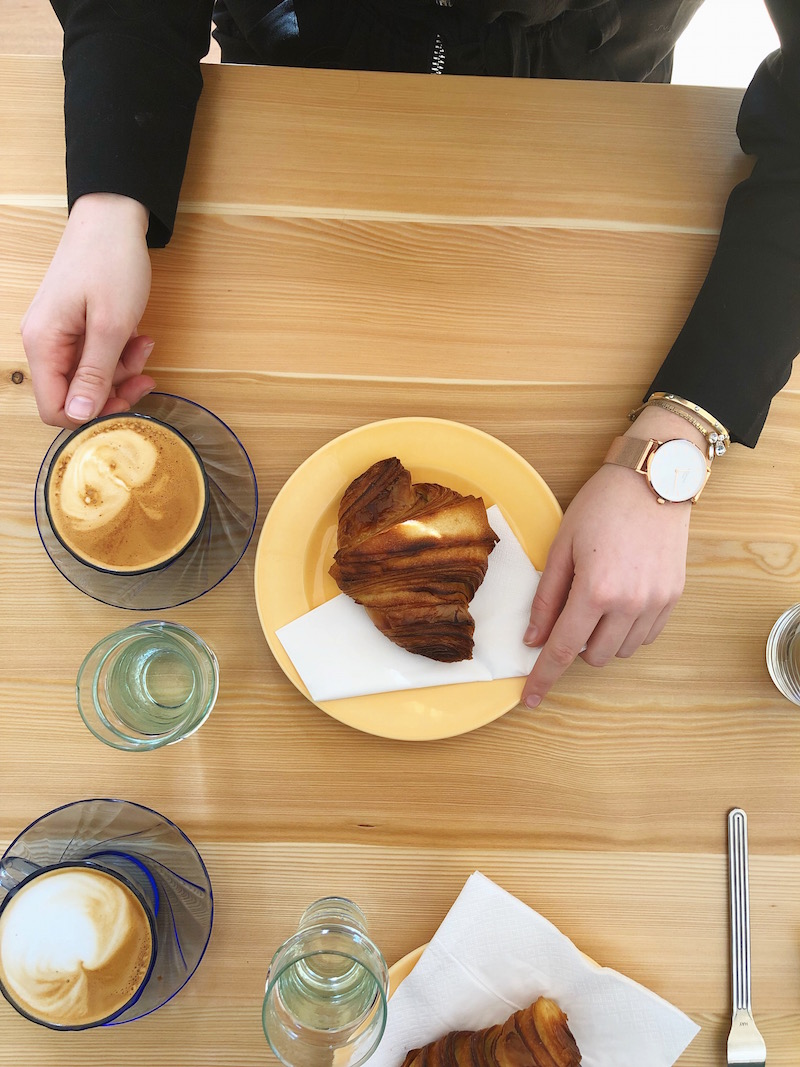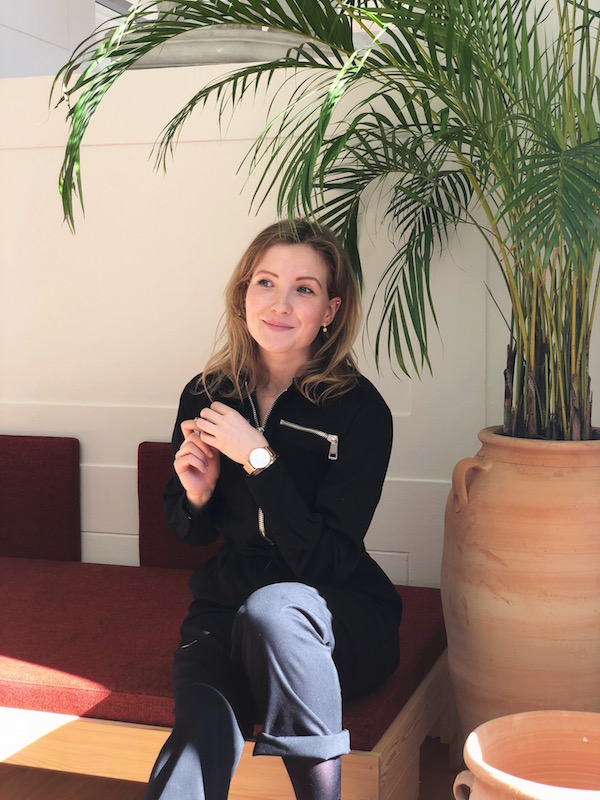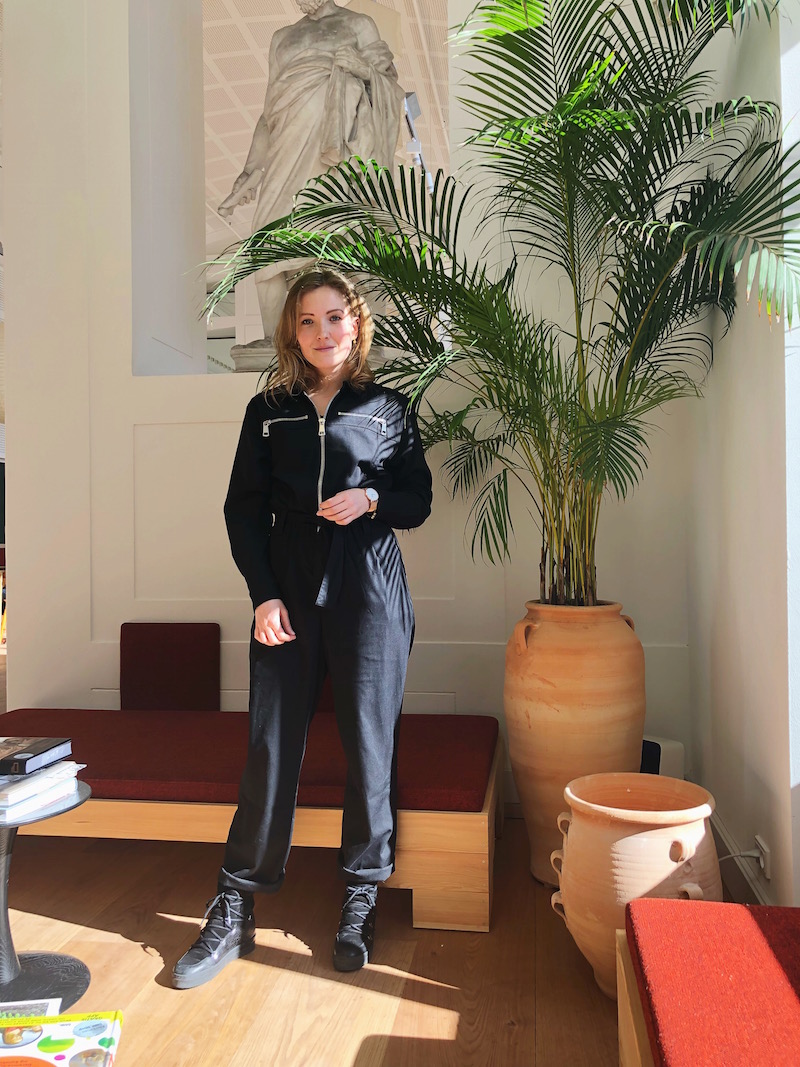 I samarbejde med Mermaid Stories. Mit fine, smukke ur fra det københavnske brand Mermaid Stories inspirerede mig til at skrive et indlæg om, hvordan jeg får det bedste ud af min tid. Mine tips og tricks til at være produktiv og effektiv. Sidenote: hvor sjovt er det lige, at mit fine ur har stylenavnet Caroline? Det er et match made in heaven! 
Tid… Hvor ville jeg (ofte) ønske, at der var mere af den. 26 timer i døgnet? Den følelse får jeg, når jeg skal til at i seng, og jeg føler mig alt for bagud med alt for meget. Bortset fra det har jeg også dage, hvor jeg er super effektiv og produktiv. Dage hvor jeg føler mig som en strong, powerful woman. Det er, sjovt nok, ofte på de dage, hvor min to-do-liste bliver krydset af, og jeg føler, at jeg er i kontrol over mit liv og over min tid. Det kan jeg så tænke lidt over.
Jeg er helt sikkert ikke den eneste, der har det sådan. Vi er nogle travle mennesker. Derfor deler jeg nogle tips til at være mere produktiv med den tid du har. Så du altså ikke behøver at føle dig mere travl eller arbejde mere, men i stedet få mere ud af den tid, du har. Så kan du bruge resten af tiden på det, der er vigtigt. Det der gør dig glad.
Her er hvad jeg gør for at spare tid og være mere effektiv og produktiv
Har go-to outfits klar: Kan du huske i filmklassikeren 'The Devil Wears Prada' introscene, hvor de stilfulde piger står op klokken meget tidligt om morgenen for at bruge et par timer på at gøre sig klar? Hvor meget jeg end ønskede det, så er det ikke mig. Jeg sover til absolut sidste øjeblik (læs: efter jeg har snoozet af mange omgange), fordi jeg simpelthen er så dårlig til at stå op. Eller måske fordi jeg elsker at rende rundt som en stukken gris for at nå ud af døren på 10 minutter. Det betyder en ting: at jeg har outfits, jeg ved fungerer, som jeg kan kaste over hovedet på nul-komma-fem. Her er især jumpsuits en sikker vinder. Det er et stykke tøj, og så er outfittet klar.
Lægger min telefon væk, når jeg arbejder: du kender det sikkert. Du sidder og arbejder, din telefon ligger, med skærmen op, lige ved siden af dig. Skærmen lyser op, en notifikation bimler ind. Inden for få sekunder er din koncentration smadret – du skal nemlig tjekke din iPhone. Med det vuns. Det er ikke godt for produktiviteten, det er ikke godt for din hjerne og det er ikke godt for din koncentrationsevne. Løsningen er rimelig enkel. Læg din telefon helt væk – så er risikoen for, at du får lyst til at tjekke den i tide og utide nemlig væsentligt formindsket. Du kan lægge den væk i en skuffe, i en taske, eller i din jakkelomme. Tænk på hvor meget, du kan få fra hånden uden at du får lyst til at tjekke din telefon hvert femte minut. Dette trick er virkelig en vigtig faktor for mig for, at jeg kan arbejde effektivt.
Slår alle notifikationer fra: Selvom jeg (næsten altid) lægger min telefon væk, når jeg virkelig skal arbejde, så har jeg også haft stor succes med at slå alle mine notifikationer fra på min iPhone. Jeg fandt nemlig ud af, hvor ubehageligt jeg fik det, når jeg arbejde, og der konstant bimlede små, faktisk ligegyldige informationer ind på min skærm. Jeg blev en slave af telefonen. Jeg foretrækker, at jeg i stedet kan gå ind på mine apps og tjekke, hvad der er sket, når jeg har lyst til det. På den måde tager jeg lidt kontrollen tilbage.
Husker de små ting: For at jeg forbliver produktiv og effektiv med min tid (og samtidig føler mig glad og tilfreds), har jeg fundet ud af, at jeg har brug for tid til mig selv, og jeg har brug for at have styr på de små ting. Det behøver ikke være meget – det kan være de 10 minutter til at fjerne make up og skrubbe mit ansigt om aftenen. Det kan være, at jeg har redt min seng. Det kan være, at jeg får trænet en gang eller to på en uge. At jeg har tid til at se min veninde. Ellers vælter korthuset, og jeg krøller sammen og bruger en dag i sengen, fordi jeg er fuldstændig mast. Det er altså vigtigt at huske de små ting, de ting du personligt finder ud af, at du har brug for i dit liv.
1-minutsreglen: Den er så simpel. Hvis noget du skal, tager mindre end et minut at gøre, så gør det lige nu og her. Ikke om fem minutter, ikke om en time, ikke i morgen. Nu. At vaske din kaffekop og morgenmadstallerken op. At svare på en kort email. At rede din seng. Det er min yndlingsregel, for den gør underværker på trods af, at den er så nem at opfylde. Prøv det af!
20/10-reglen: Selvom jeg har slukket for notifikationer og lægger min telefon væk, når jeg arbejder, falder jeg stadig i på computeren. Jeg falder over en spændende artikel og åbner den. Jeg læser blogs. Jeg skriver med mine veninder på Facebook. Selvom jeg burde arbejde. Og lige pludselig har jeg siddet med noget arbejde i tre timer, der egentlig burde have taget mig en time at færdiggøre. Ikke særlig effektivt. Derfor: 20/10-reglen, som i grunden også er ret simpel. Den går ud på, at du sætter et ur på 20 minutter. I den tid skal du arbejde effektivt på én opgave. Og kun én! Single-tasking er mega vigtigt i denne sammenhæng. Når de 20 minutter er gået, har du så 10 minutters pause. Husk at sæt uret på 10 minutter, så du holder kontrol over pausen. Fortsæt. Du vil finde ud af, hvor meget du egentlig kan nå på 20, fokuserede minutter.
Skriver en to-do-liste inden jeg går i seng: Nogle ligger jeg søvnløs, fordi mine tanker kører rundt. Med bittesmå, åndssvage ting: "hov, hvornår udløber mælken i køleskabet egentlig?", "gud, jeg har glemt dit og dat", "åhh nej, jeg skal op om fem timer…". Så har vi balladen. Jeg har lært, at det hjælper mig, hvis jeg skriver en to-do-liste for morgendagen, inden jeg går i seng. På den måde kan mit hoved slappe af, og jeg ved, at jeg har styr på, hvad jeg skal tage mig til, når jeg vågner.
Går i seng uden min telefon og computer: Det er igen telefonen og computeren, der er tidsrøvere. De stjæler nemlig min søvn. Og det blå lys fra skærmene gør, at jeg ikke kan falde i søvn. Det er en ond spiral. Derfor lægger jeg min telefon og min computer uden for soveværelset en halv time inden, jeg skal sove. Så går jeg i seng og læser en bog. Det er ret fantastisk hvor stor forskellen på min søvn er – jeg har meget nemmere ved at falde i søvn, når jeg ikke har computer og telefonen som selskab.
Det var mine bedste tips til at få mere ud af min tid. Kender du dem i forvejen? Vil du afprøve dem? Og hvad er dit bedste tip?