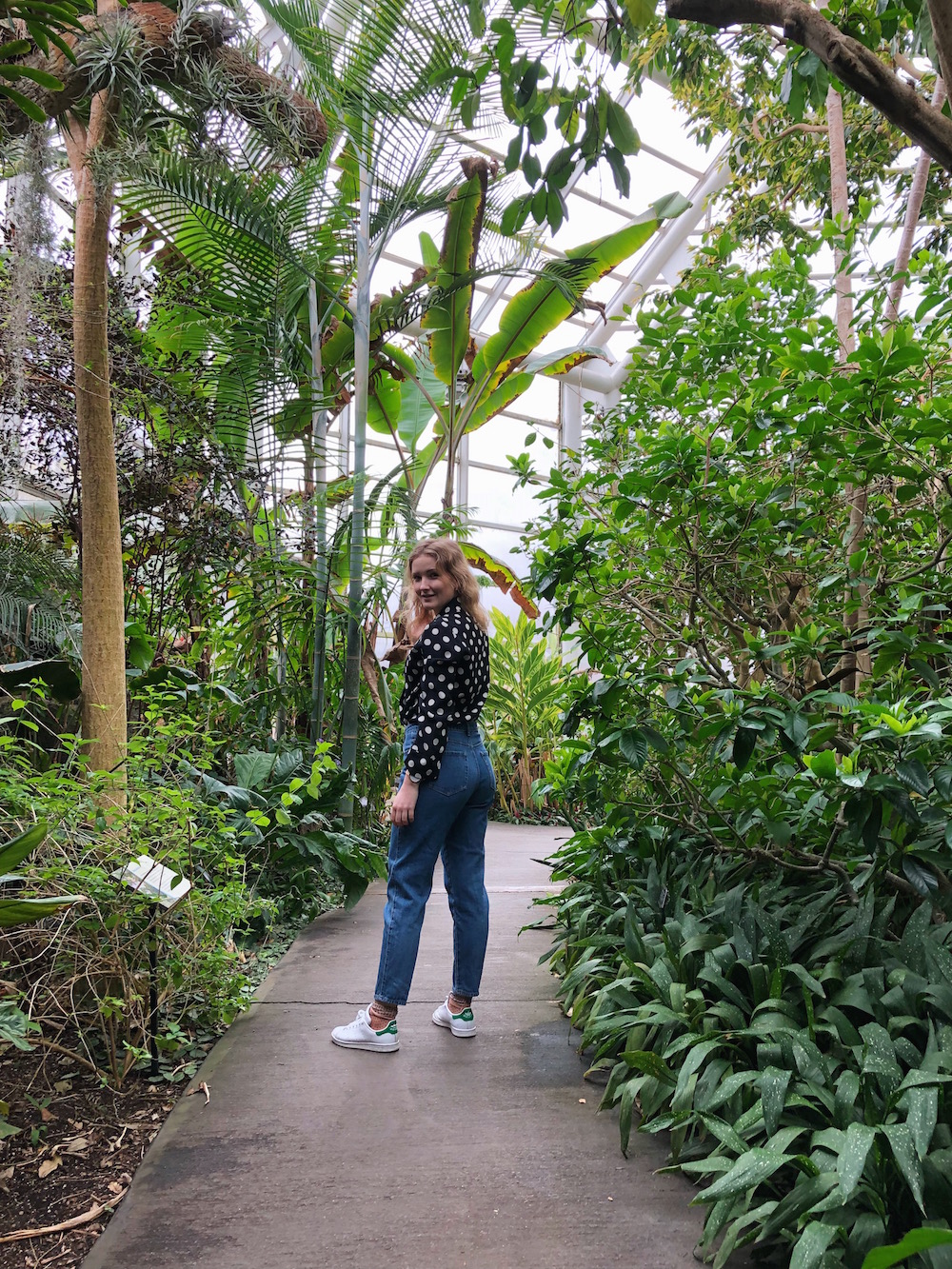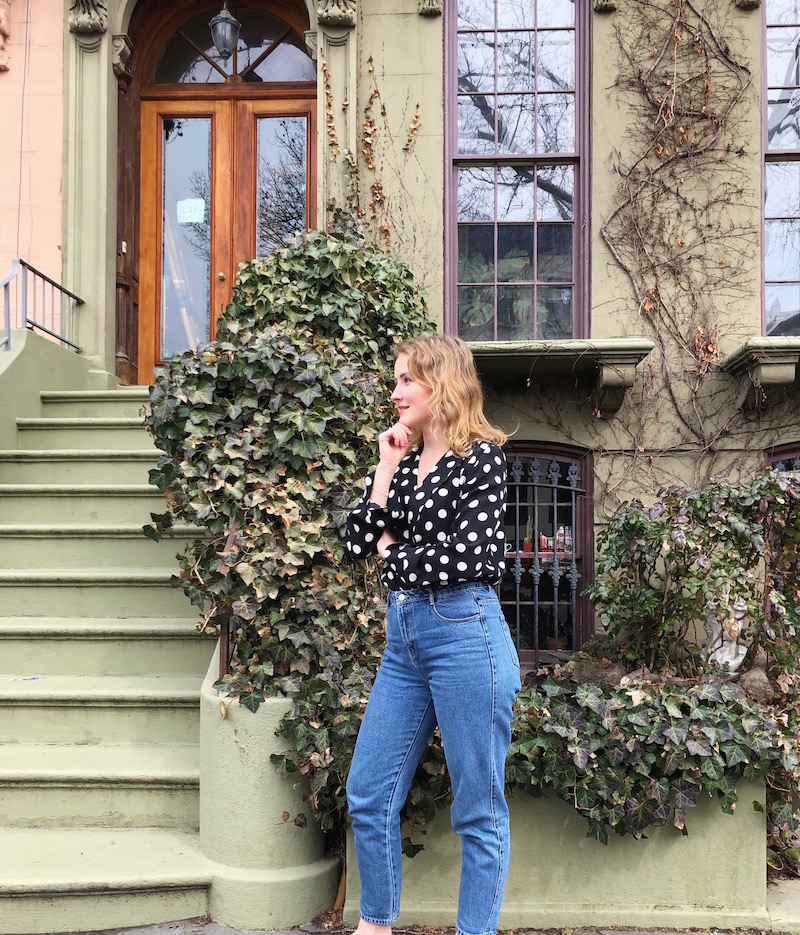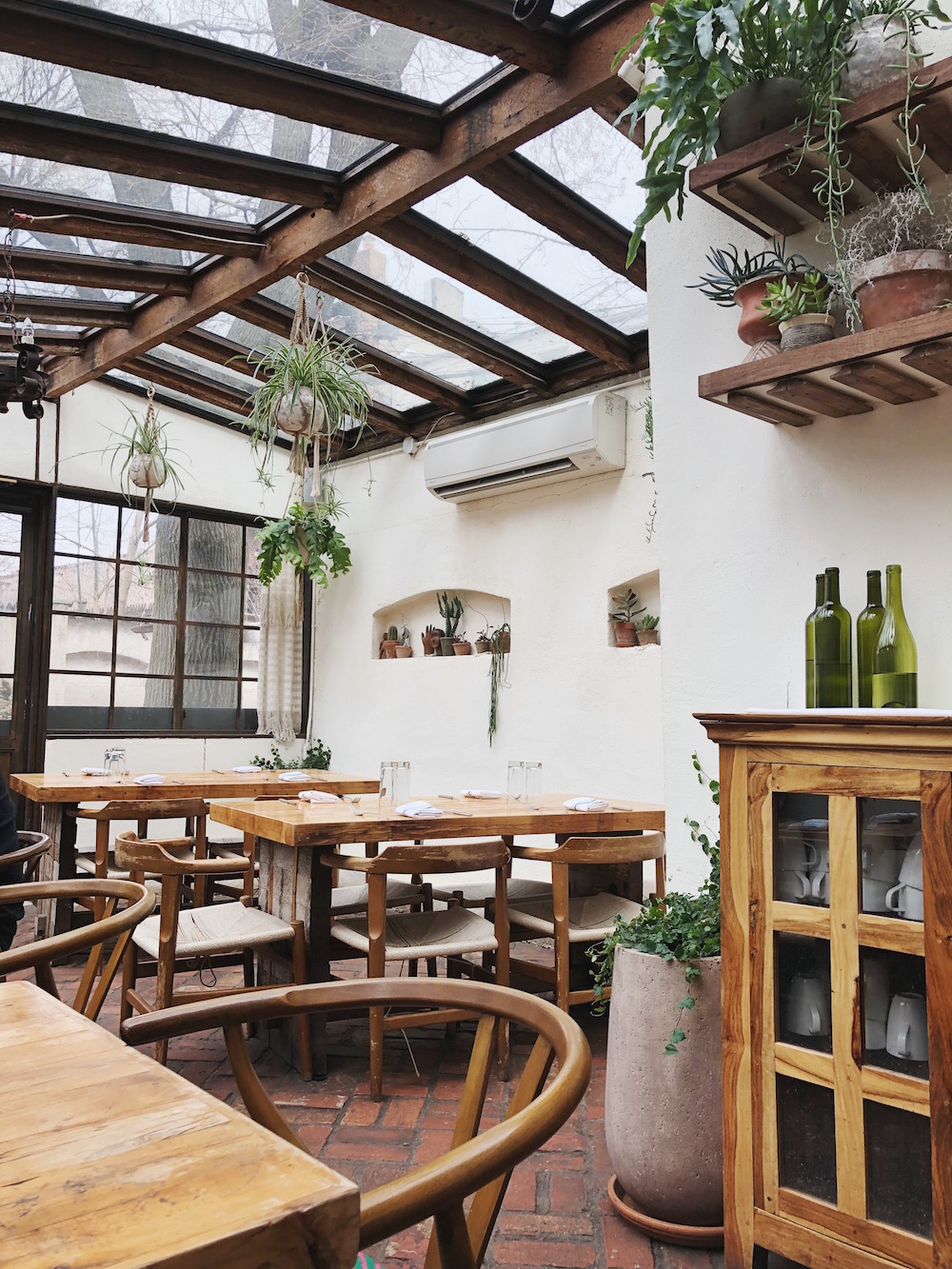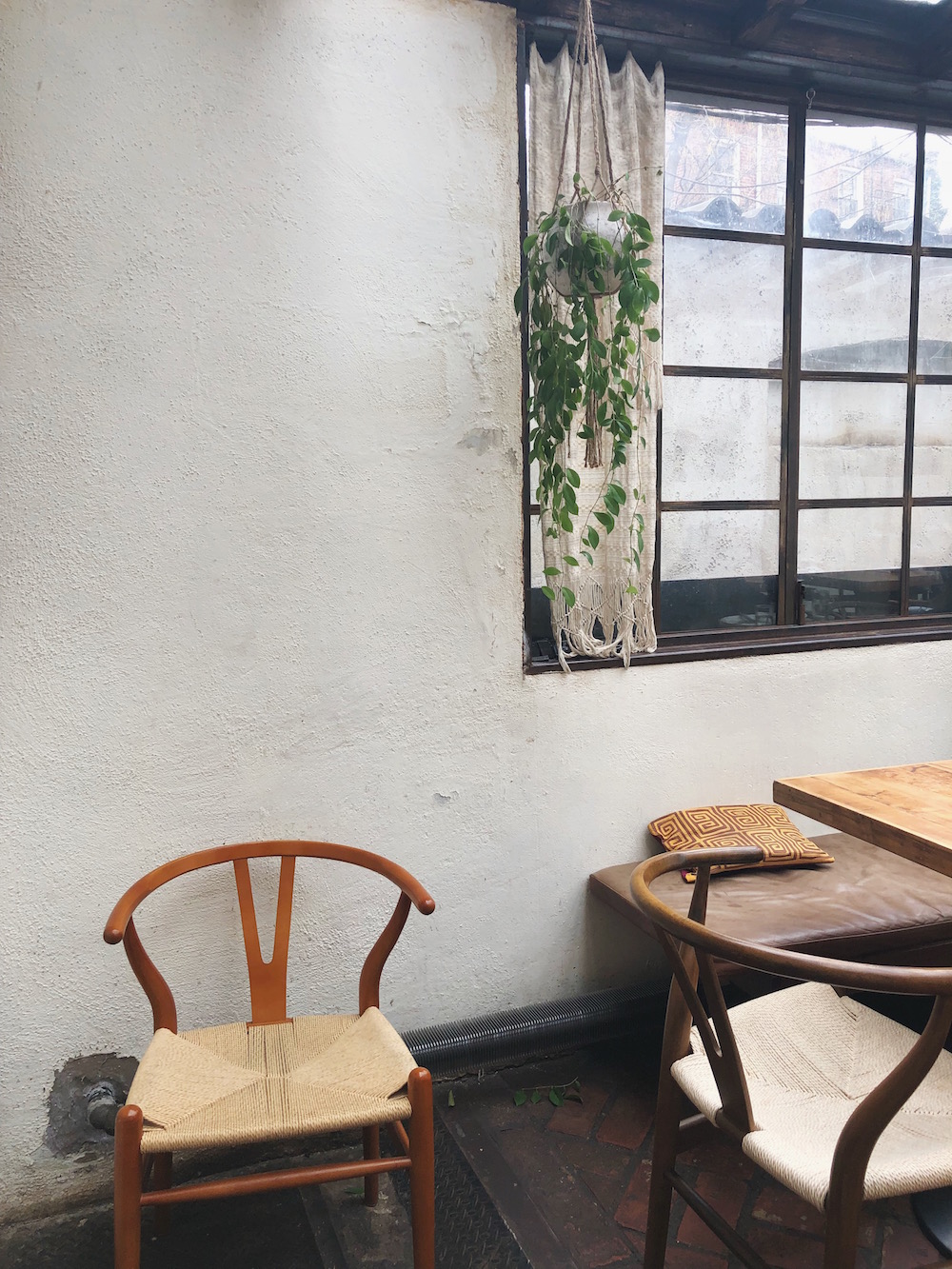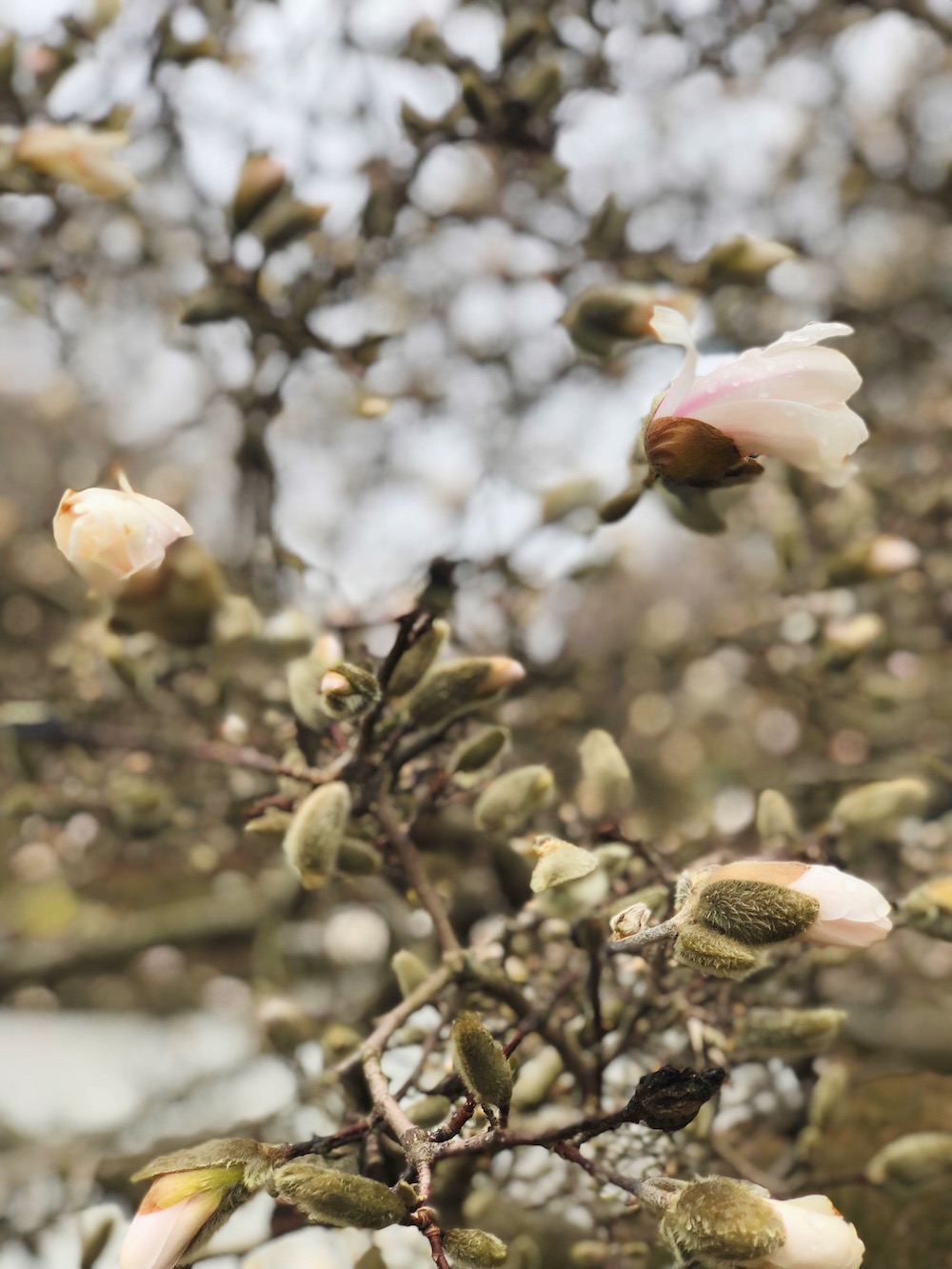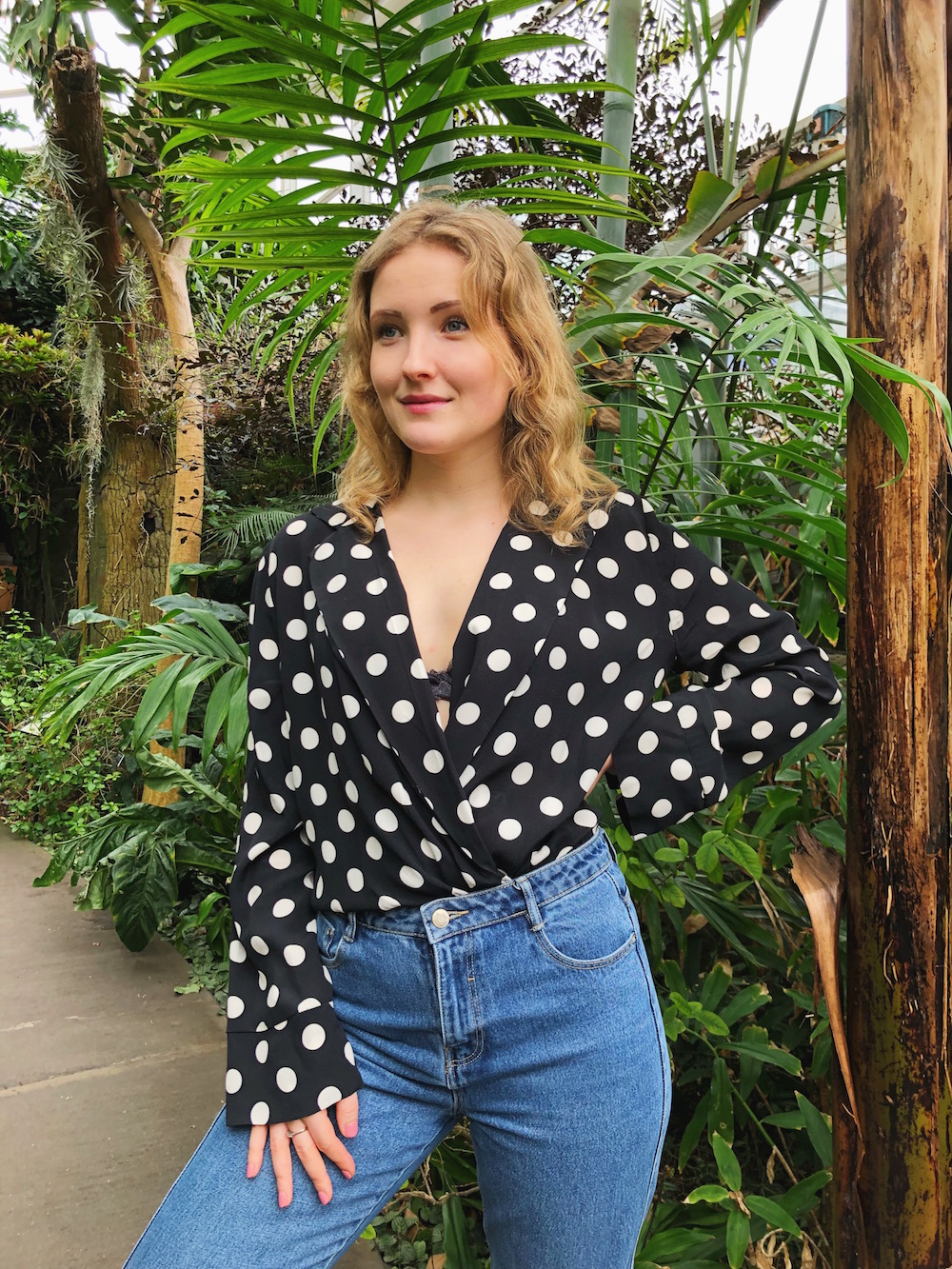 Back in NYC! I was actually only home in Copenhagen for three weeks, until it was time to go back again. Pinch me, because I feel very lucky. On the plane flying here, I actually counted that in nine months, I've been to New York five times. That is pretty crazy! On the flight, I binged a few movies. Three Billboards outside Ebbing, Missouri, which was absolutely amazing! Call me by your name – not that 'wow', but had nice thematics. Half of Wonder with Julia Roberts and Owen Wilson. I'll have to watch the other half on the flight back home in a week.
Reunited in the airport with my boyfriend after three weeks without each other. Three weeks might not sound like a lot, but after living together for three years, suddenly having to deal with long distance sucks, to say the least.
Coping with jetlag pretty successfully, I woke up at 7.30 ready to seize the day. I had a pretty exciting shoot for an American/Australian bag brand called Aimee Kestenberg. Luckily, my friend works for them so the day turned out to be a nice work/pleasure day. We shot in Brooklyn Botanical Garden, around the streets in beautiful Fort Greene and Clinton Hill. We stopped for a quick lunch – coffee combination at Colonia Verde, a cute Colombian/Mexican restaurant to fuel up on energy.
Today has mostly been consisting of exam writing (or a lack of it!), a trip to the movies to watch Thoroughbreds (don't bother!), and now dinner at my in laws. Tomorrow I am meeting with my best friend and her family who are here for Easter break. So long! <3

Jeg er tilbage i New York. Jeg nåede faktisk kun at være i København i tre uger, inden jeg hoppede på flyet og fløj tilbage. Niv mig i armen, for det føles ret vildt. På flyturen talte jeg faktisk, at jeg, de sidste ni måneder, har været i New York fem gange, en af gangene i en hel måned. Flyveturen gik fint. Jeg fløj med SAS for første gang – jeg plejer altid at flyve med Norwegian. Jeg fik kværnet tre film – Three Bilboards outside Ebbing, Missouri, som var fuldstændig fantastisk. Call me by your name. Sød, fin tematik, men også meget langsom. Og så halvdelen af Wonder med Julia Roberts og Owen Wilson. Sød, klassisk amerikansk film. Må se den anden halvdel på vejen hjem om en uge.
Jeg landede i New York, blev genforenet med min kæreste, der hentede mig i lufthavnen. Væk fra hinanden i  tre uger. Det er ikke alverdens tid, men pludselig at skulle leve med long distance forhold efter at have boet sammen i over tre år, er altså lettere sagt end gjort. Ja, rent ud sagt, er det virkelig ikke anbefalelsesværdigt. Jeg drak masser af kaffe og holdt mig vågen. Vågnede klokken 7.30 morgenen efter, så jeg tror efterhånden, jeg har knækket koden til jetlag. Kan huske for et par år siden, da jeg konsekvent vågnede klokken 4-5 om morgenen, de første par dage, jeg var i New York.
Jeg var således klar til at gribe dagen! (Og jeg skulle bruge noget at lave som undskyldning for ikke at skrive eksamen, som skal afleveres, når påskeferien er ovre…). Jeg mødte således med min veninde for at skyde et billeder for Aimee Kestenberg. Det endte med at blive den perfekte dag med en kombination af work/pleasure. Vi mødtes i Brooklyn Botanical Garden, skød i et par timer. Spiste frokost på den fineste restaurant, Colonia Verde og drak kaffe til. Sjov kombi, men vi havde brug for koffeinen og energien.
Vi skød et par timer til rundt i Fort Greene og Clinton Hill i Brooklyn, der begge er klassiske, meget smukke områder i Brooklyn med fine huse, arkitektur og en lokal følelse. En virkelig rar og hyggelig dag, og jeg føler mig mere og mere som en lokal i New York selv! I dag har stået på eksamensskrivning eller mangel på samme, og en tur i biografen og se Thoroughbreds (don't bother!). Nu hygger jeg hos min svigerfamilie. I morgen skal jeg hænge ud med min bedste veninde Maja og hendes familie, der er herovre for at holde påskeferie. So long! <3