I am having the greatest time in NYC! The weather isn't amazing, but so are the people I've spent time with, the food I've eaten and the things I've done (besides from the exam writing…)
I've been here for six days, and funnily enough, I've only been to Manhattan once for a few hours, when I went to have dinner at my favorite restaurant in Chinatown. Feeling like a true Brooklynite. Here are some pictures from the last few days that were spent in Brooklyn, mostly around Williamsburg which is my very favorite area in NYC!

Jeg har det som blommen i et æg i New York. Vejret er ikke noget at skrive hjem om, men det er de folk, jeg har været sammen med, maden jeg har spist, og de ting, jeg har oplevet. Alt er skønt. Jeg har brugt det meste af min tid i Brooklyn. Faktisk har jeg kun været på Manhattan én gang for at spise dumplings på min ynlingsrestaurant i Chinatown. Jeg er vel ved at være en rigtig Brooklynite. Her er et sammensurium af nogle oplevelser fra de sidste par dage <3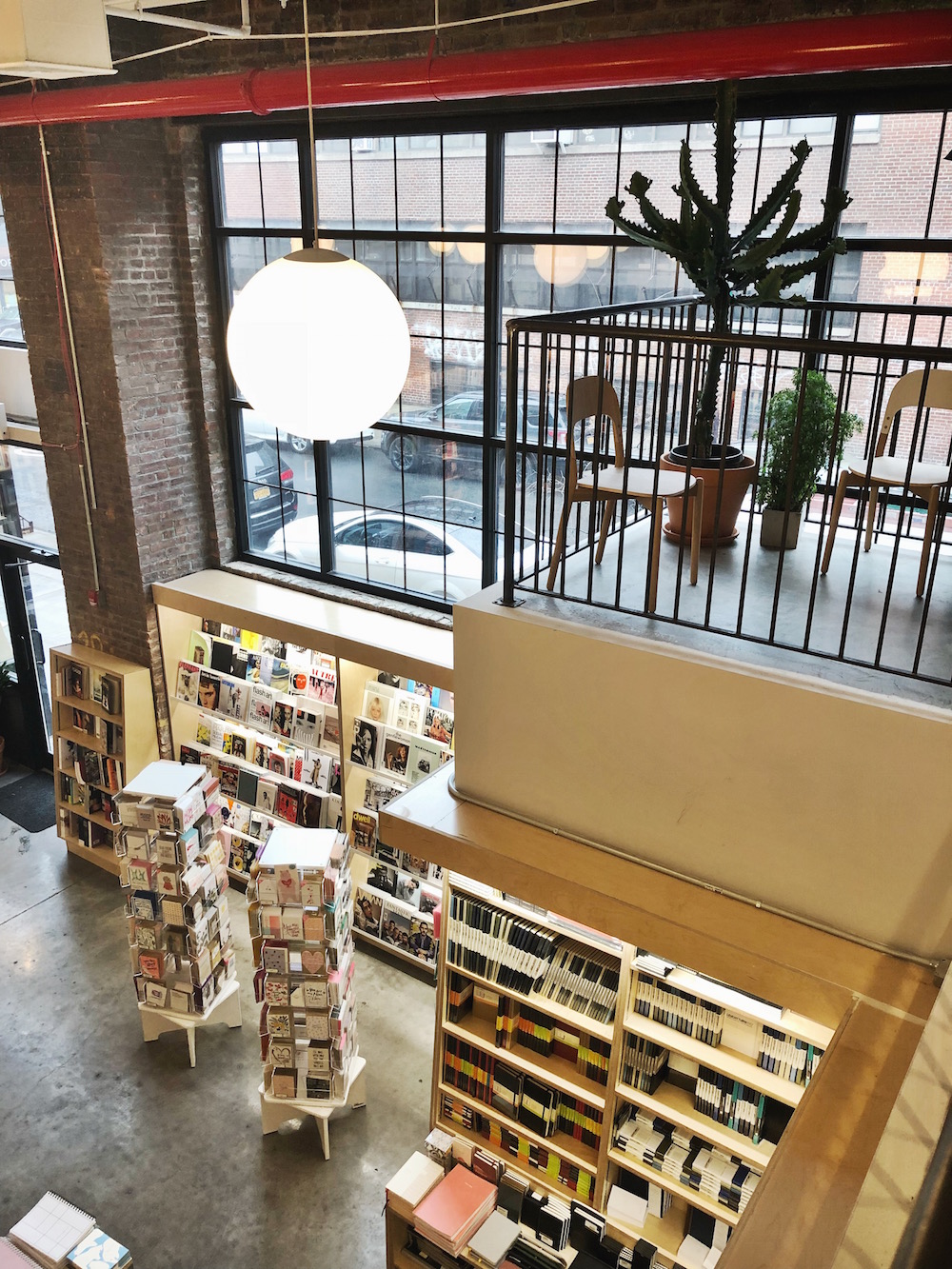 My favorite bookstore from Soho recently opened a second store in Williamsburg. Nowadays, it's like, if you are a store or a restaurant and you want to be hip, you need to be represented in both Williamsburg and Soho/LES. 
Min yndlingsbogforretning, der ligger i Soho, har for et par uger siden åbnet deres anden biks i Williamsburg. Den besøgte jeg, og se lige hvor pæn den er! For ikke at tale om udvalget af bøger. Jeg kunne købe mig rigtig fattig derinde. Det er ret sjovt – mange steder der er noget ved musikken, åbner nu i Williamsburg. Det er som om, at hvis man vil være rigtig sej, skal man have en café eller butik i Soho/Lower East Side og så en nummer to i Williamsburg. Ovenstående er ingen undtagelse!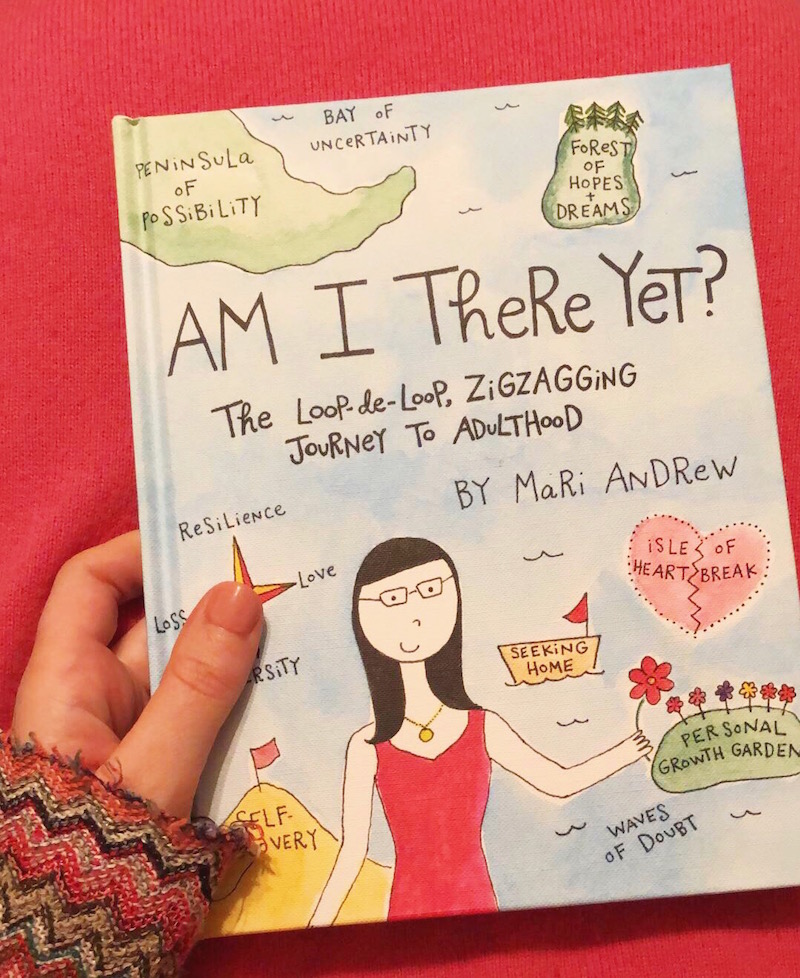 In McNally, I bought this book written and illustrated by an Insta-famous writer and artist. I love her stuff! I got the very last book and I felt like it was kind of meant to be. When I showed the shopkeeper a picture of the book I was looking for, she looked it up and asked me, "oh, it says to find it on the self-help shelve, but isn't it a kids book?". Haha! My answer was "Yeah, I guess it is kinda a kids book but for grownups…" 
I McNally købte jeg denne bog, som netop er udkommet, og som jeg havde planlagt at skulle have fingrene i herovre. Den er skrevet og tegnet af Instagram-kunstneren Mari Andrew, der simpelthen er skøn. Tjek hende ud! Da jeg viste pigen i kassen et billede af bogen, jeg ledte efter, slog hun den op på computeren og sagde undrende "Altså, der står, at den står på self-help-hylden, men er det ikke en børnebog?…" Jeg forstod hende godt. Jeg svarede, at det vist nærmere er en børnebog for voksne. Jeg fik den allersidste, de havde tilbage i butikken, og jeg følte, at det var 'meant to be'. Jeg har smugkigget i den, og indtil videre er det lovende.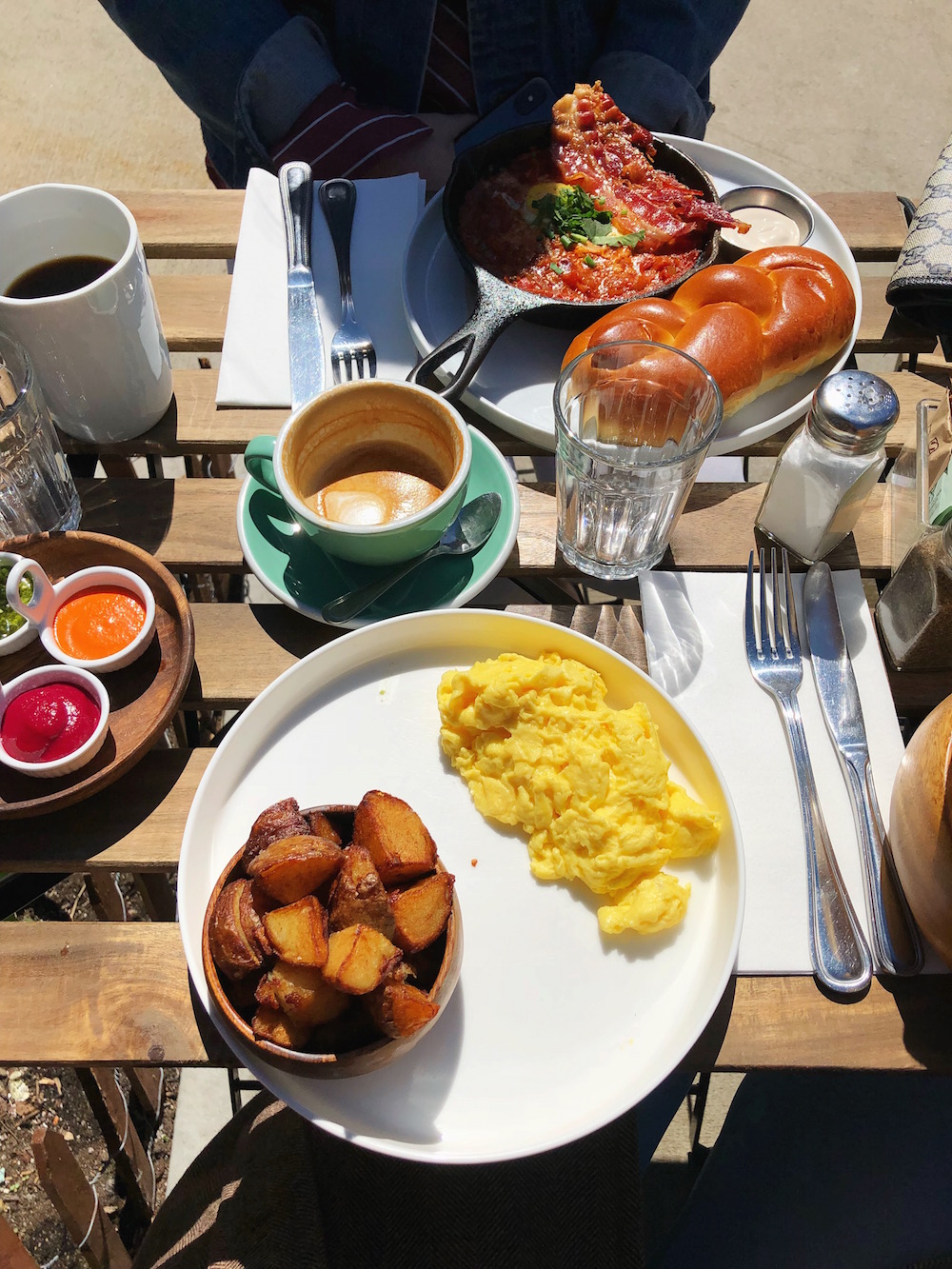 Saturday, I had brunch outside in the sun with Christina and my boyfriend at Reunion through Tipster, a Danish company that recently expanded their business to NYC. I am so happy about that! Best food and restaurants at seriously great prices. 
Lørdag havde jeg brunch i, you guessed it, Williamsburg med Christina og min kæreste. Vi sad udenfor i solen og nød lækker mad gennem danske Tipster, der netop har lanceret i New York. Det er jeg så glad for!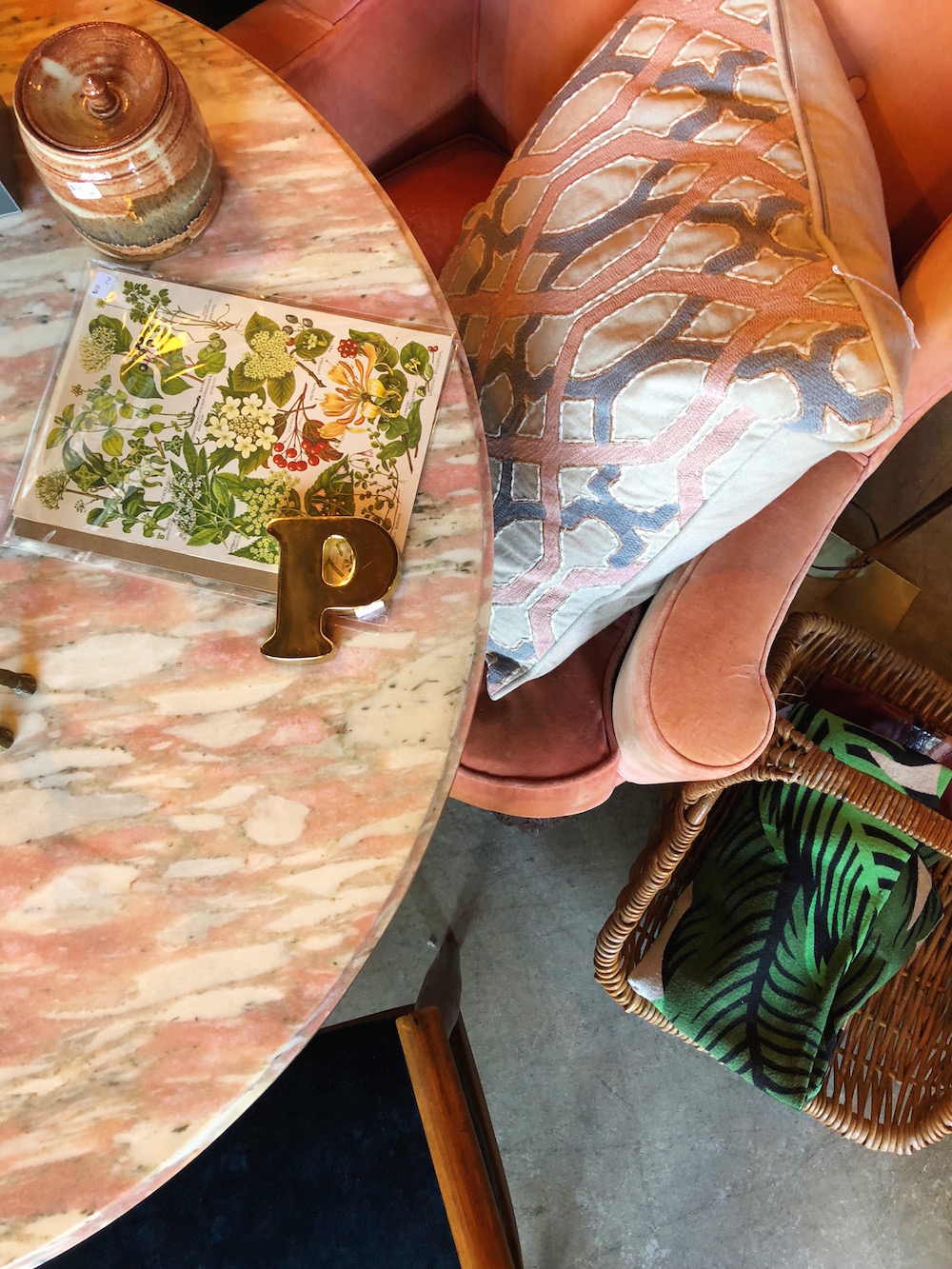 Williamsburg means vintage shopping. The selection of great vintage stores is just crazy! I found this pink table, and if I had had my own apartment here, I would have bought it right away. Marble, pink, round… Best combination ever. I am thinking about doing a shopping guide for all the cool vintage stores in Williamsburg, like I did with all the hip stores in Soho. Yay? Nay? 
Williamsburg rimer på vintage-shopping. Udvalget af fede, seje vintage-butikker i den hippe bydel i Brooklyn er bare for vild. Jeg fandt dette smukke, fantastiske bord; pink, marmor, rundt… Hvis jeg havde en lejlighed herovre, havde jeg købt det på stedet. Jeg tror, jeg vil lave en guide til alle de seje vintage-butikker i Williamsburg, ligesom jeg gjorde med de hippe butikker i Soho. Ja? Nej? Ej, jeg tror altså, jeg gør det!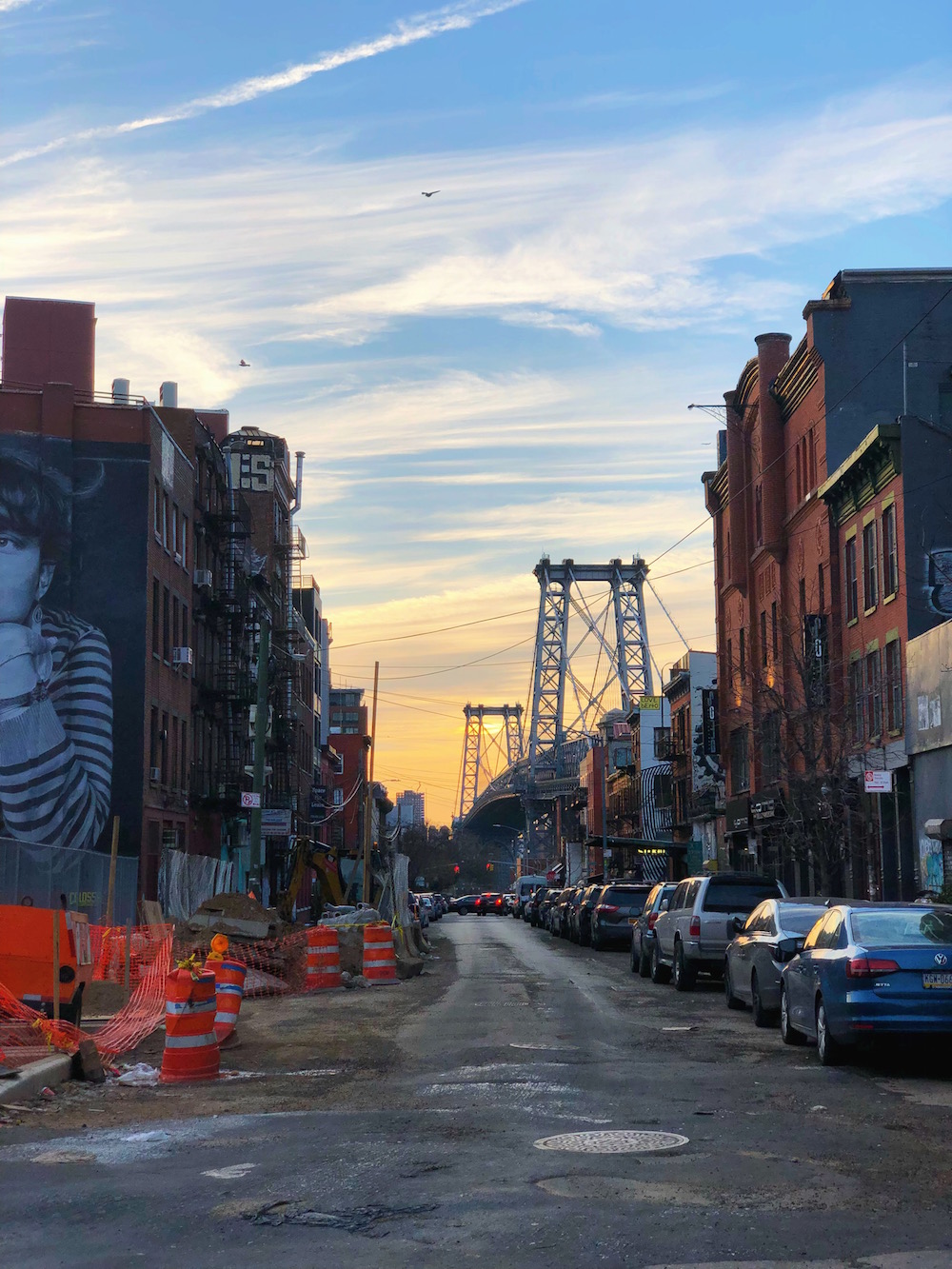 I walk an obscene amount of steps when in NYC. Between 15.-25.000 steps a day. A good excuse for an intense consumption of American pancakes. At least, that's my argument for eating them! But I mean, you don't get these views included, when you take the subway… 
Jeg går som en vanvittig herovre. Mellem 15.000-25.000 skridt om dagen. Så sætter alle de amerikanske pandekager jeg spiser sig heller ikke så meget. Det er i hvert fald min undskyldning 😉 Men altså, can you blame me. Man får jo ikke ovenstående udsigter med i prisen, når man sætter sig ned i en subway… Jeg har to dage tilbage i NYC, og jeg er allerede ved at være i dårligt humør over det. Øv.