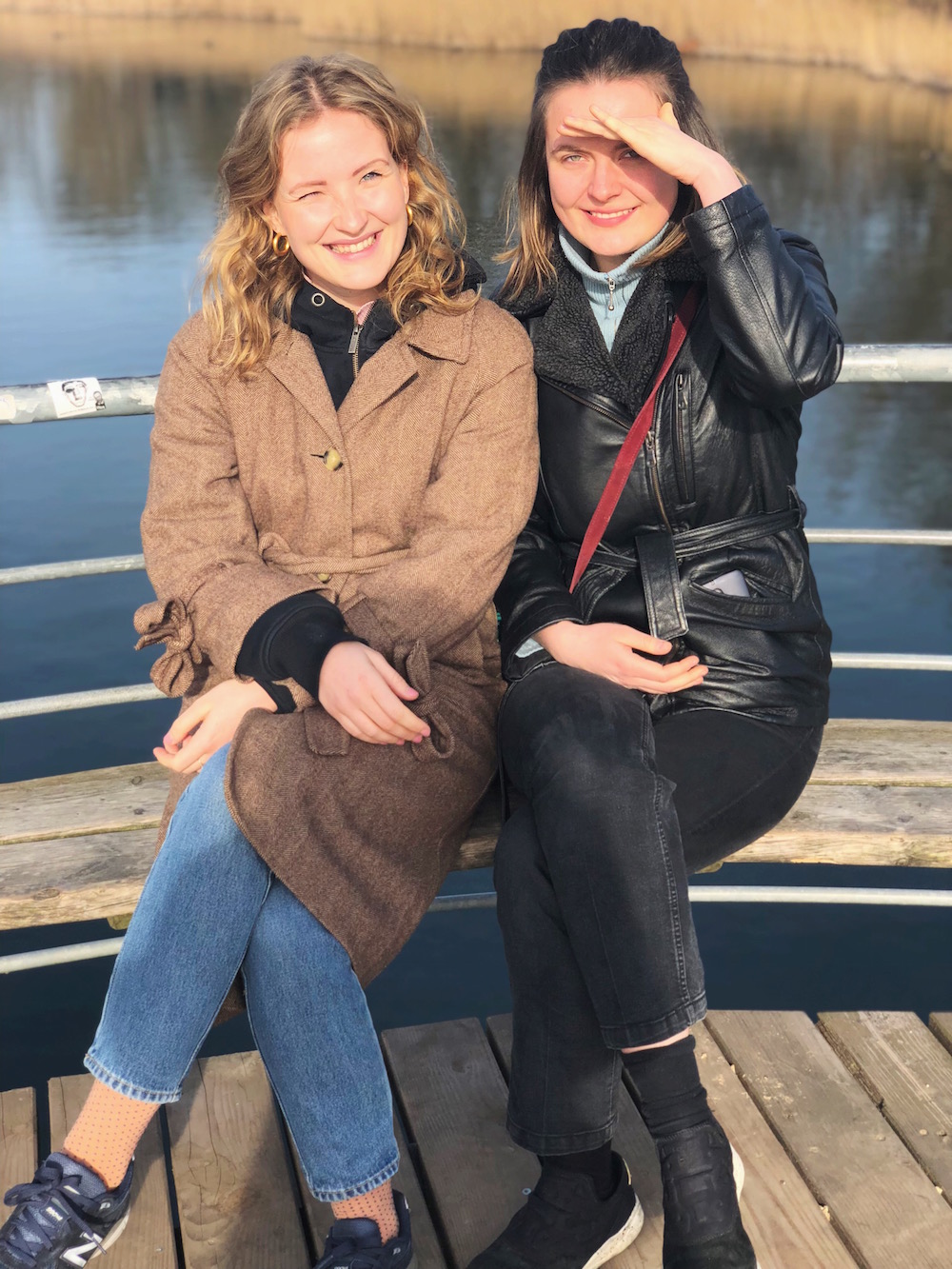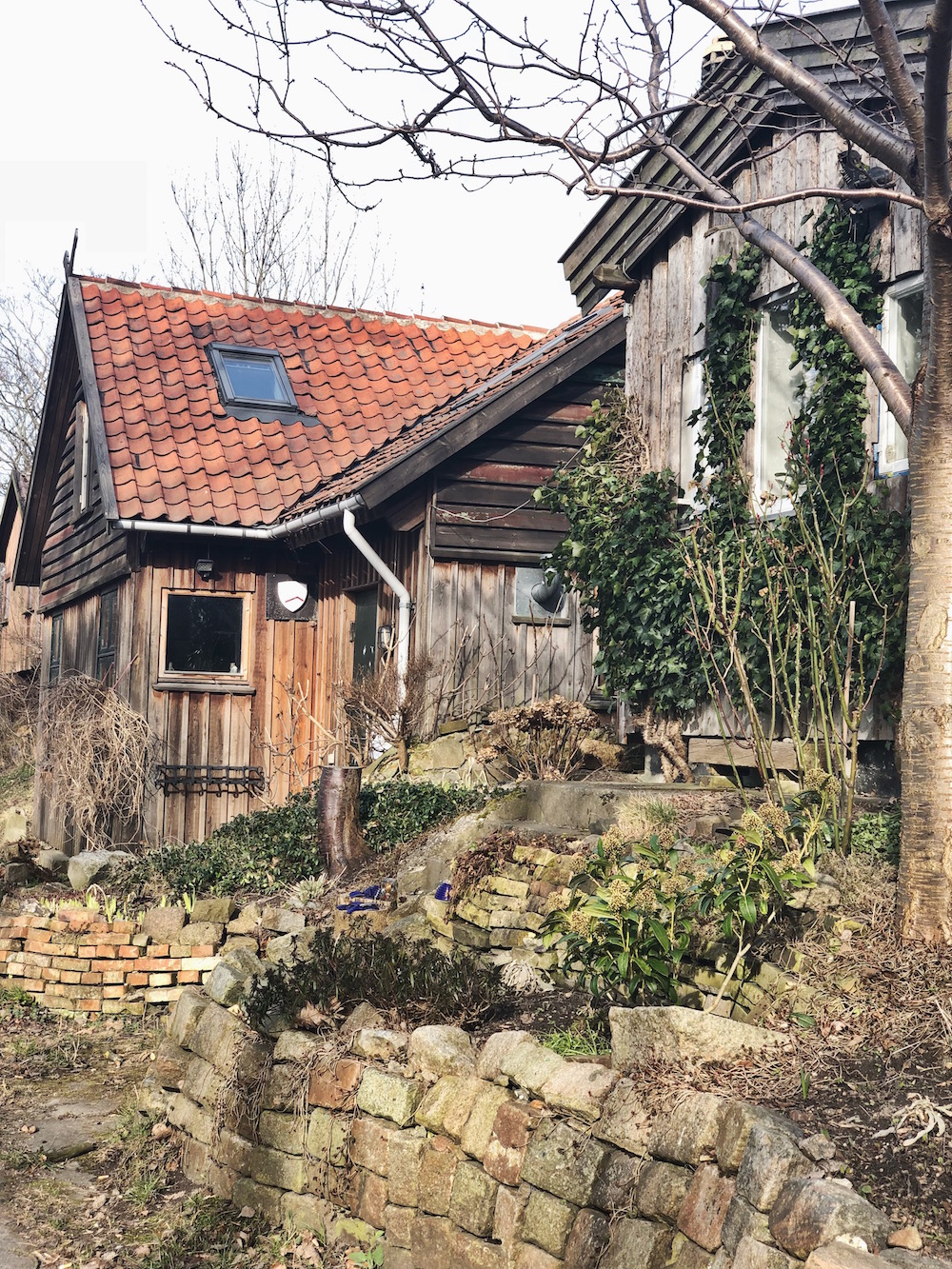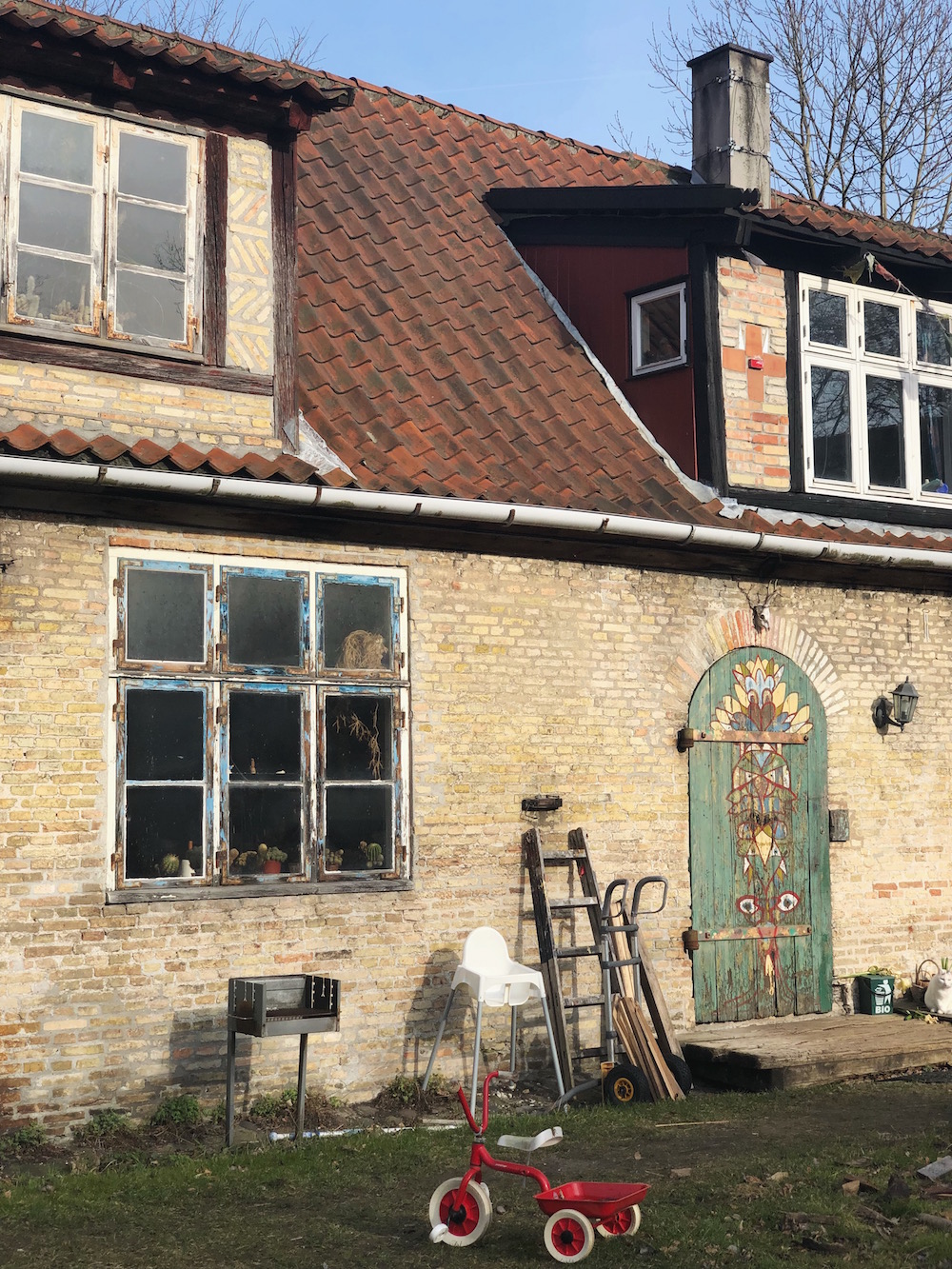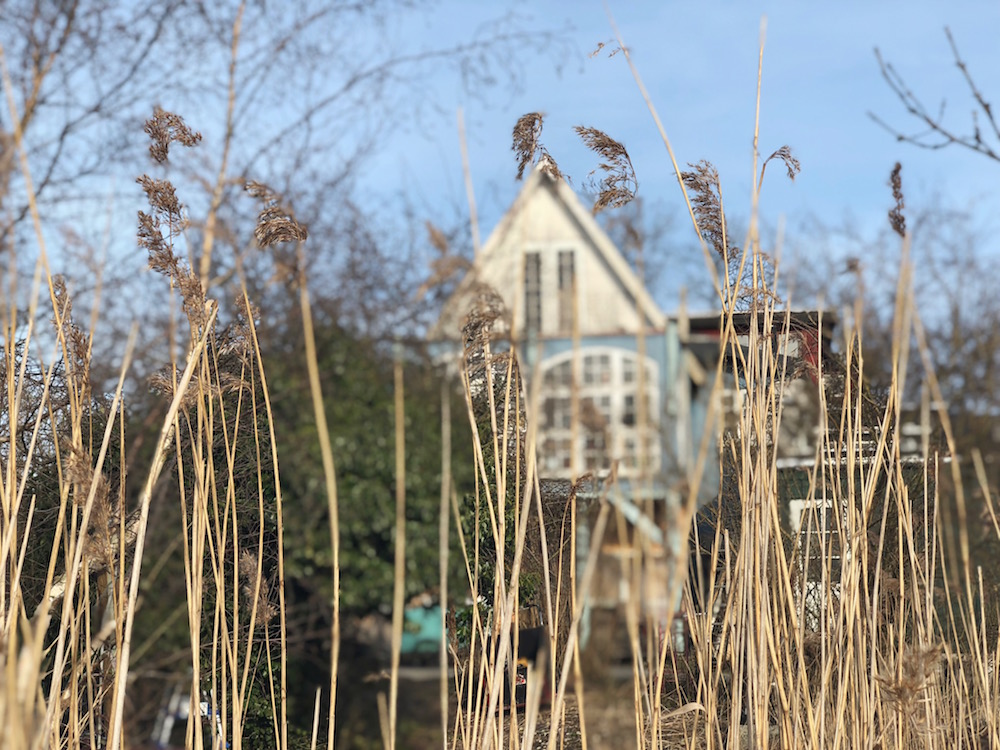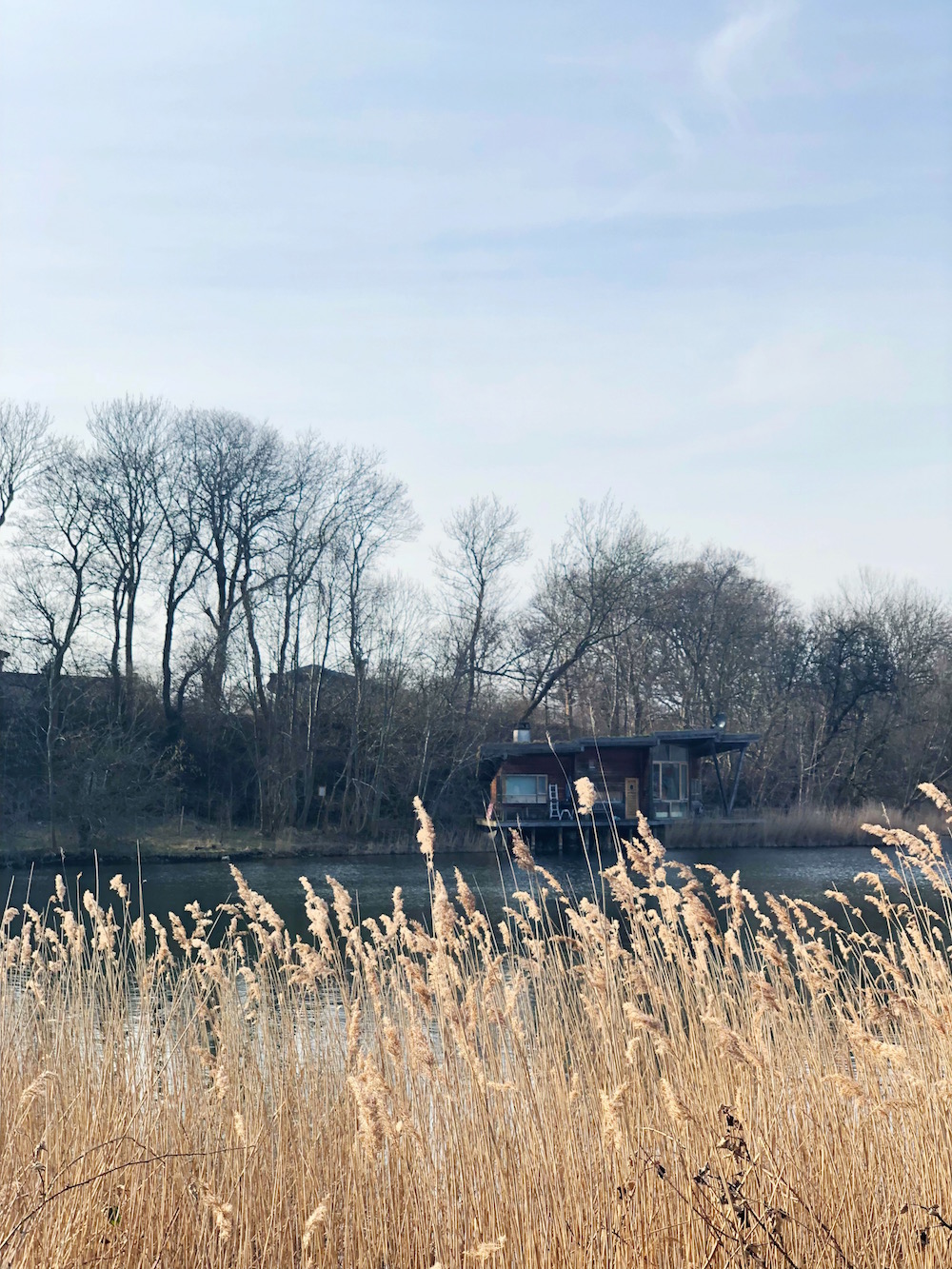 Phewwww, what a few days it's been! Straight from NYC-CPH, and it was a crazy trip. The flight was two hours delayed as it wasn't allowed to take off from Newark due to strong winds. When the plane finally took off, it was with extreme turbulence and so scary. Smart as I am (read: bad planning!), I flew in and landed at 9 am in Copenhagen which was 3 am NYC time. Needless to say, I was exhausted. I had 24 hours to finish a written exam and to prepare an oral exam. I was anxious about having to do it all with no sleep and I wasn't sure if I could do it. Again, needless to say, because I remember how much many of under-estimate ourselves and what we can do, I managed and everything went fine. It was a crazy day though! Friday after the oral exam, I was so tired and jet-lagged, yet so happy that I conquered that crazy day.
I got a good night's sleep and woke up Saturday to the sun. If you know Copenhagen, you also know that the sun is a rare sight. Because of that, everyone is insanely happy once the sun decides to come out. I jumped out of bed, called my girlfriend and biked over to meet her. We met up at Christiania where we both went to high school and ended up having a full day of being with old friends just hanging out – just like the times when we were actually in high school. I can't believe it's almost been five years since I graduated! Where does time go?!
The amazing day hanging out in Christiania with friends and sunshine made me think about how everything changes when the sun is shining. Everyone is out and about, happy, joyful. The world is a better place, I am a better person. Filled with love, happiness, and joy (all thanks to the sun), I was happier than I'd felt in months.
I snapped a few photos on the day hanging out in Christiania, which is a part of the neighborhood Christianshavn. It is also known as the Freetown, because, although weed is illegal in Denmark, it is sold and smoked in this part of town. However, Christiania is so much more than weed. If you go to the lake, you'll see the beautiful, creative houses that the inhabitants of Christiania build themselves and live in.
Going to high school right next to the Freetown, eating lunch here every day, I definitely took for granted how unique this spot is, but coming back yesterday experiencing it again, I saw it in a new light. So cool, so unique, so beautiful. If you go to Christiania on your trip to Copenhagen, please remember to venture beyond the main part of the Freetown and take a walk around the lake to explore the little houses!

Pyha, et par dage det har været. Som den gode planlægger jeg er (læs: joke), fløj jeg hjem fra NYC, så jeg landede klokken 9 om morgenen, hvilket svarer til klokken 3 om natten USA-tid. Jeg var træt. Smadret. Havde måske sovet en time sammenlagt på flyet. Men jeg kunne ikke gå hjem og sove. 1. fordi så rammer jetlagget alt for hårdt. 2. fordi jeg (nu kommer vi til det med planlægningen), selvfølgelig skulle færdiggøre en skriftlig eksamen og aflevere morgenen efter OG forberede mig til en mundtlig eksamen, jeg også skulle op til morgenen efter. Fedt. Inden flyede lettede, sad jeg og havde lyst til at hoppe af. Tage toget tilbage til min kæreste bare for at undgå den dag jeg ville skulle igennem. Ingen søvn og to eksaminer. Pyha. Oven i det var flyet to timer forsinket, fordi der var så meget vind i New York, at det ikke måtte lette. Da det endelig fik lov at flyve, var det med så meget turbulens, at jeg begyndte at koldsvede. Jeg er ikke bange for at flyve, men jeg synes sgu heller ikke, det er specielt sjovt.
Da jeg landede var jeg træt. Rigtig træt. Direkte hjem, mødes med min studieveninde og forberede mundtlig eksamen. Så skrive min skriftlige eksamen færdig. Øve videre på mundtlig eksamen. I seng, endelig sove. Op til mundtlig eksamen, der heldigvis gik fint. Så aflevere min skriftlige eksamen. Da jeg havde afleveret den, var jeg taknemmelig. Ovenud taknemmelig for, at jeg var kommet igennem det døgn, som jeg havde frygtet. Jeg blev her mindet om, at vi faktisk kan meget mere, end vi går og tror. Også overleve et døgn uden søvn med eksaminer. og mest af alt var jeg jo selv skyld i situationen. #blessed og #grateful for at jeg kom helskindet igennem! 😉
Efter en god nattesøvn, vågnede jeg op lørdag som et nyt menneske. Og så skinnede solen. Jeg havde ingen planer, så jeg ringede til min veninde, og inden jeg så mig om, var jeg på cyklen på vej til Christiania. Vi gik i klasse sammen på Christianshavns Gymnasium, hun bor på Christianshavn. Kender du christianshavnere, vil du vide, at de helst ikke forlader øen. Vi endte med at have en dag, som gik vi stadig i gymnasiet. Jeg forstår ikke, at det snart er fem år siden, jeg blev student. Hvor blev tiden af? Vi hang ud på Christiania hele dagen, nød solen i min venindes fars baghave. Gamle venner stødte til.
Når solen endelig skinner i København, især her i foråret, og folk står op fra deres vinterhi – der findes ikke noget bedre. Vi værdsætter solen ekstra meget, fordi det er så sjældent vi ser den. Alt ændrer sig. Alle er glade, alt er smukt. Jeg var gladere, end jeg længe har været. Tak sol, nu har jeg det meget bedre.
Som vi gik ned til min venindes barndomshjem, tog jeg et par billeder. De viser ret fint, at Christiania er meget mere end pusherstreet. Jeg hang ud her dagligt i løbet af min gymnasietid, men i weekenden så jeg det med nye øjne. De kreative, finurlige, hjemmebyggede huse, der ligger ud til en sø, midt i København. Man kan sige meget om Christiania, men det er altså ret unikt! Solen gjorde også, at jeg syntes, at København var det allerfedeste sted i verden. Jeg håber, du nød weekenden og det gode vejr! <3