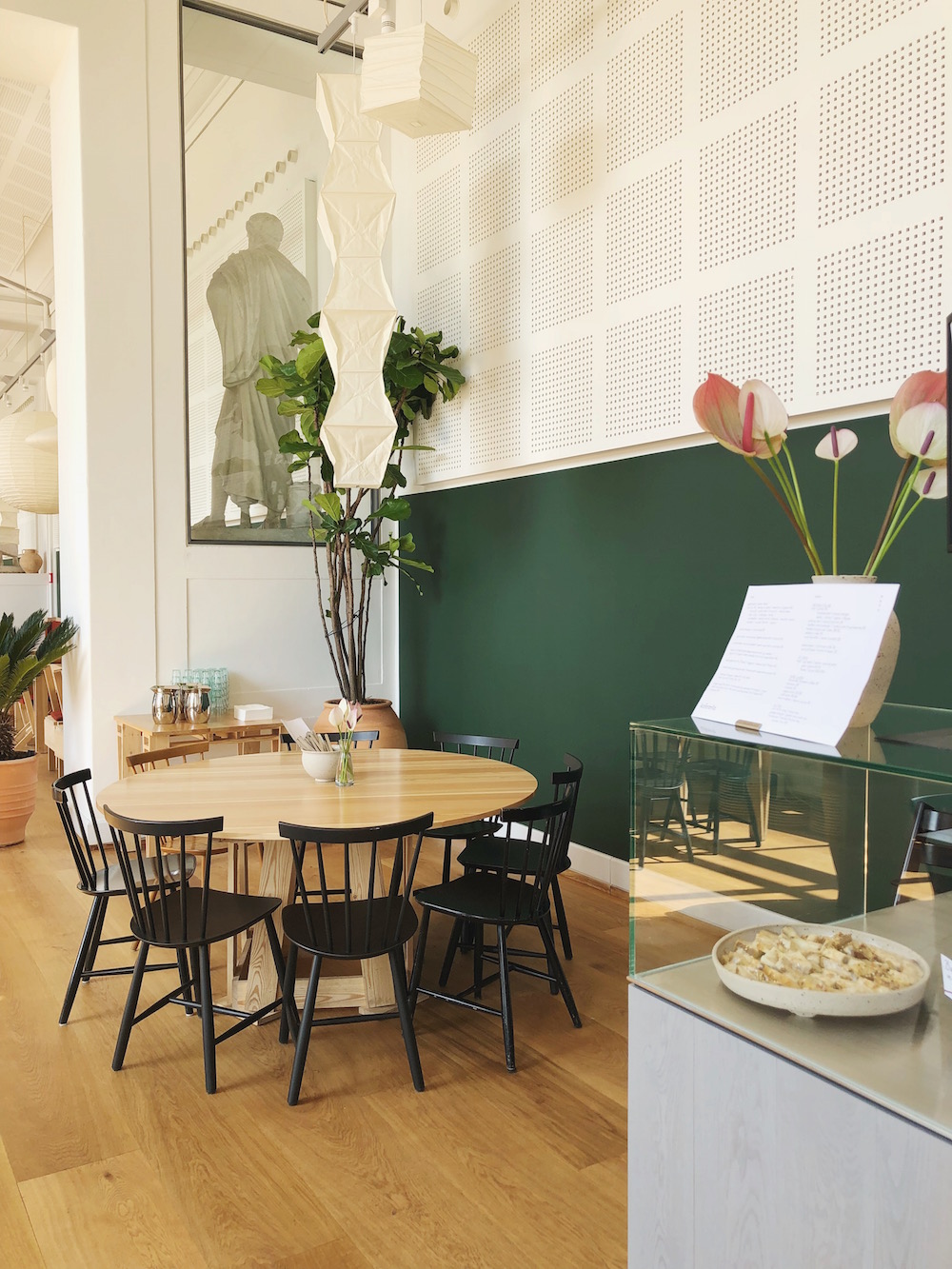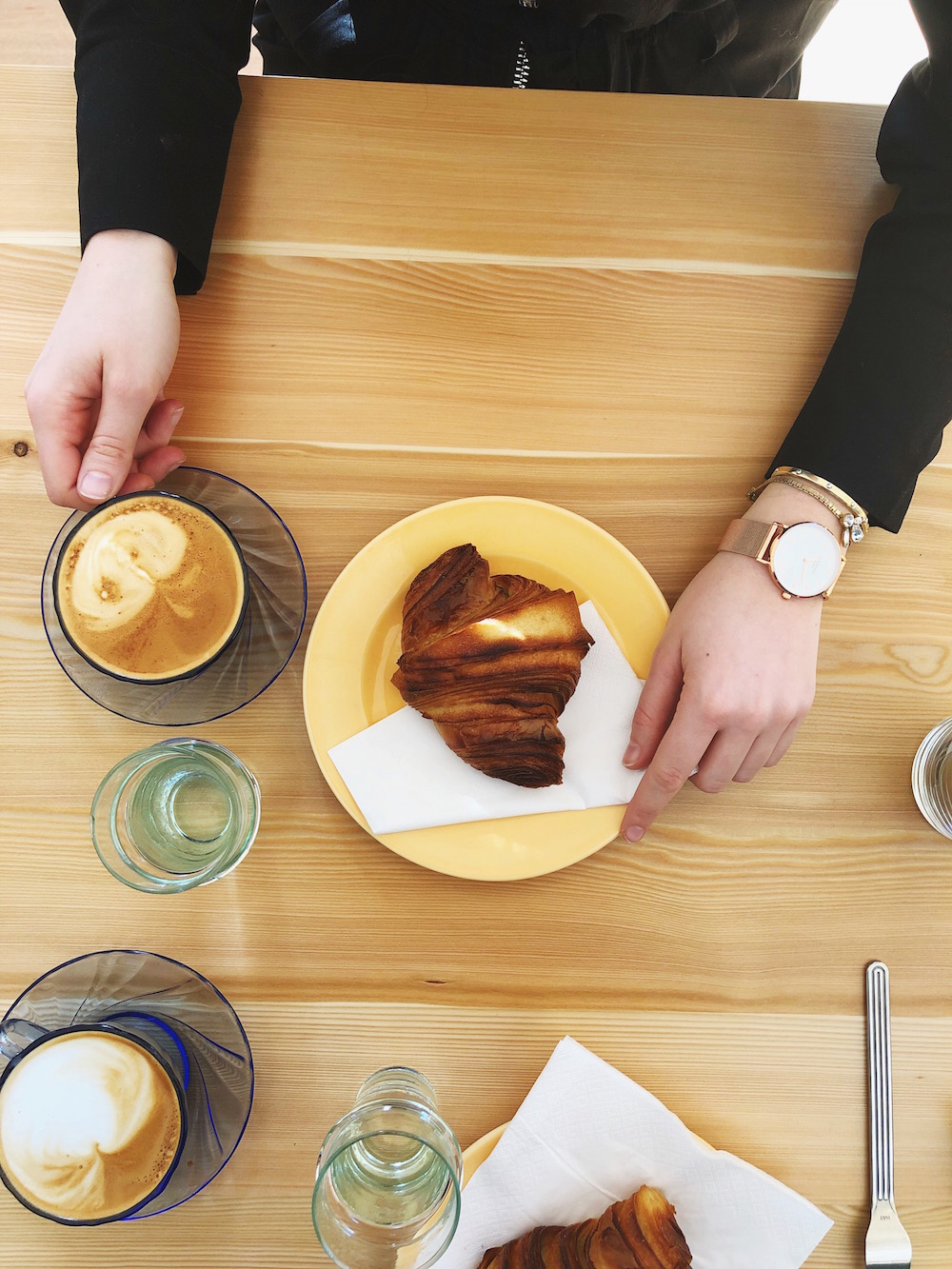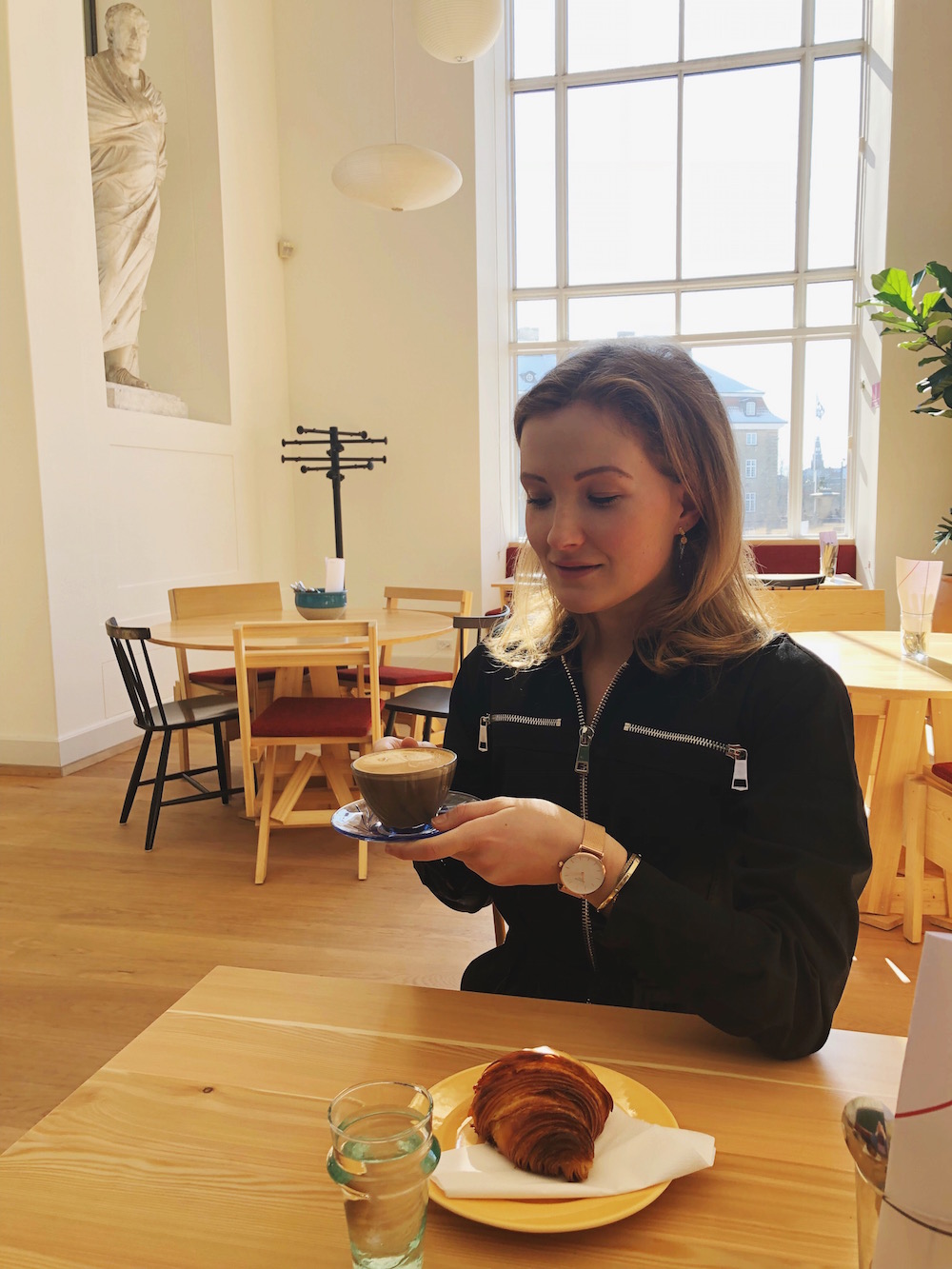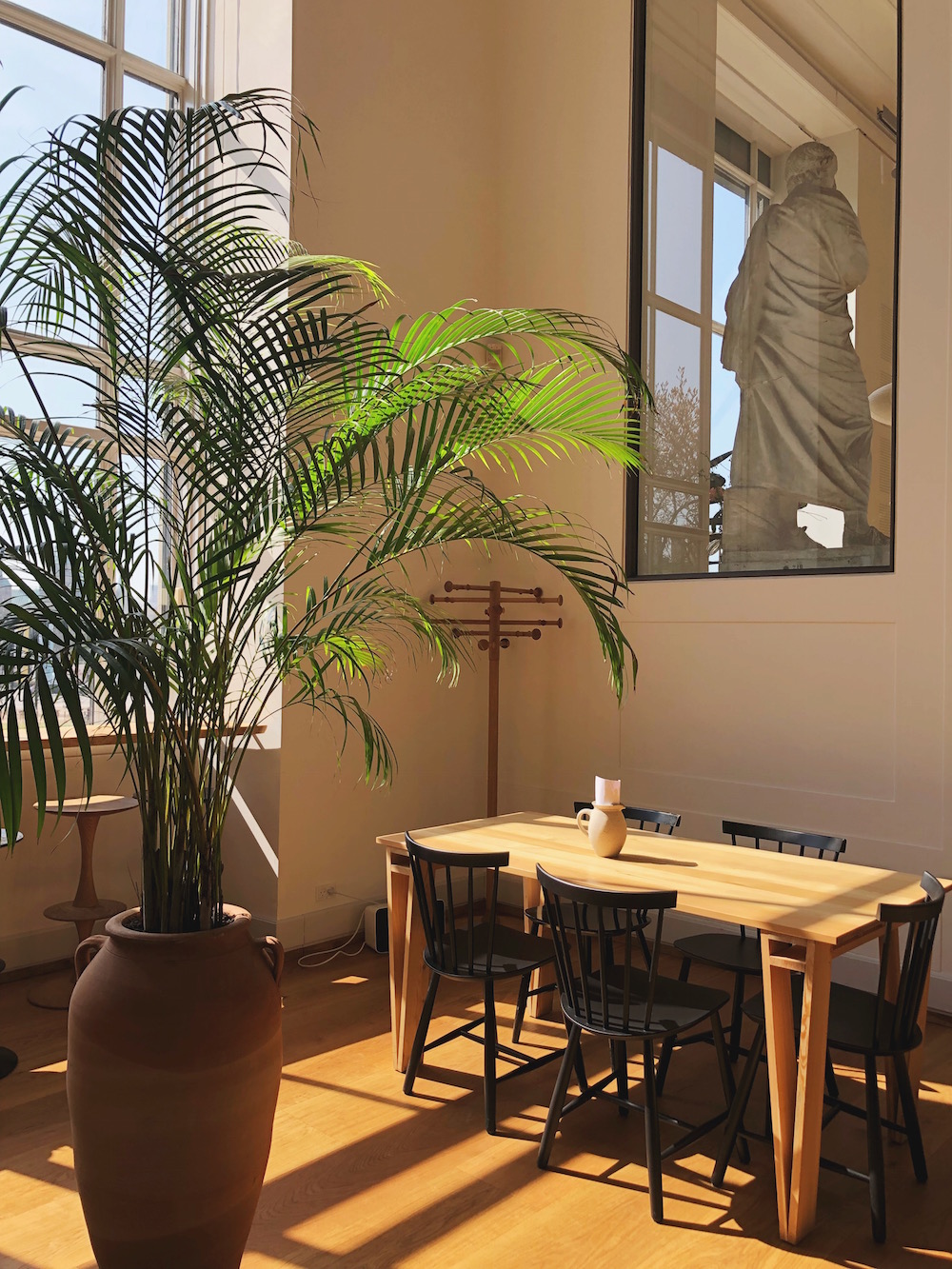 I love cafes! The ones with beautiful interior, good coffee, cute plates and something nice to eat. And as a freelancer, it oftentimes gets quite boring and uninspiring to always be working from home, which is why I often go to cafes to work. Also, at a cafe, I find it harder to get tempted to do laundry or watch Netflix but actually work instead.
Well, there is a new 'cafe-I-like-to-work-at' on my cafe list. It is called Kafeteria and is located within the National Gallery of Denmark, which is why the cafe is, first and foremost, gorgeous, filled with light and spacious. From the bar in the window, you are also treated with the sight of the Rosenborg Castle.
You don't need a ticket for the museum to get into the cafe, and I think since it just recently opened, not a lot of people know about it yet, which is why it is very quiet and a great place to get work done.
Oh, and let's talk about their coffee and croissants. A guilty pleasure for me and the perfect combination I've had once a week for the past month. So, so good. The croissants are freshly baked and come from Il Buco. They are enormous and almost make up for lunch. If you are more into real lunch, Kafeteria also serves up delicious lunch that is both good-looking and healthy.
Kafeteria inside the National Gallery of Denmark
Monday closed, open Tuesday-Sunday 11 am – 4.45 pm, Wednesday from 11 am – 7.45 pm.

Det er ikke nogen hemmelighed, at jeg er vild med cafeer. Jeg bruger dem både til at mødes med mine veninder, drikke kaffe og vende verdenssituationen, men også som kontor. Som freelancer kan det nemlig til tider blive lidt ensomt og svært at holde tungen lige i munden, når man arbejder hjemme. Det er så nemt lige at sætte vasketøj over, eller holde en times Netflix-pause. Det er lidt svært på en cafe. Derfor er jeg glad for cafeer, hvor jeg kan nyde en god kop kaffe mens jeg arbejder på min computer.
Det kan jeg hos nyåbnede Kafeteria, der ligger i Statens Museum for Kunst. Det er først og fremmest et fuldstændig fantastisk lokale, kafeen er åbnet i. Der er udsigt til det gamle DSB-hovedkontor, Rosenborg og Kongens Have. Der kan jeg tage en tænkepause, kigge ud og fundere over, hvordan det ville være at være prinsesse og have bopæl i et af Danmarks smukkeste slotte.
Derudover serverer Kafeteria en croissant, der er så god, at mit mundvand løber, mens jeg skriver det her. Den kommer fra Il Buco og bliver så bagt hos Kafeteria, og den er så stor, at den faktisk fungerer som en (ikke verdens sundeste) frokost. Men er du mere til rigtig frokost, kan Kafeteria også klare det med lækre, friske, grønne retter. Kaffen klarer de også til UG, og de sidste fire uger har jeg været forbi Kafeteria til en kaffe-computer-croissant-kombi en gang om ugen.
Til min store glæde, er det endnu ikke rygtedes landet over, at Kafeteria findes, og derfor er der god plads og ikke for mange mennesker og derfor det perfekte sted at arbejde. Jeg er mega fan!
Kafeterie ligger inde i Statens Museum for Kunst til højre, og du behøver ikke en billet for at gå der ind.
Der er lukket om mandagen og ellers åbent hver dag fra klokken 11-16.45 og om onsdagen til klokken 19.45.