I am back with a new
three things I like right now post
, and this one is a little different than usual. My posts tend to be about something fashion related, this time it's more lifestyle-home-related. I've teamed up with
Coolstuff.dk
to share three things I like right now, and actually, three things that make my life better in a way. Here we go!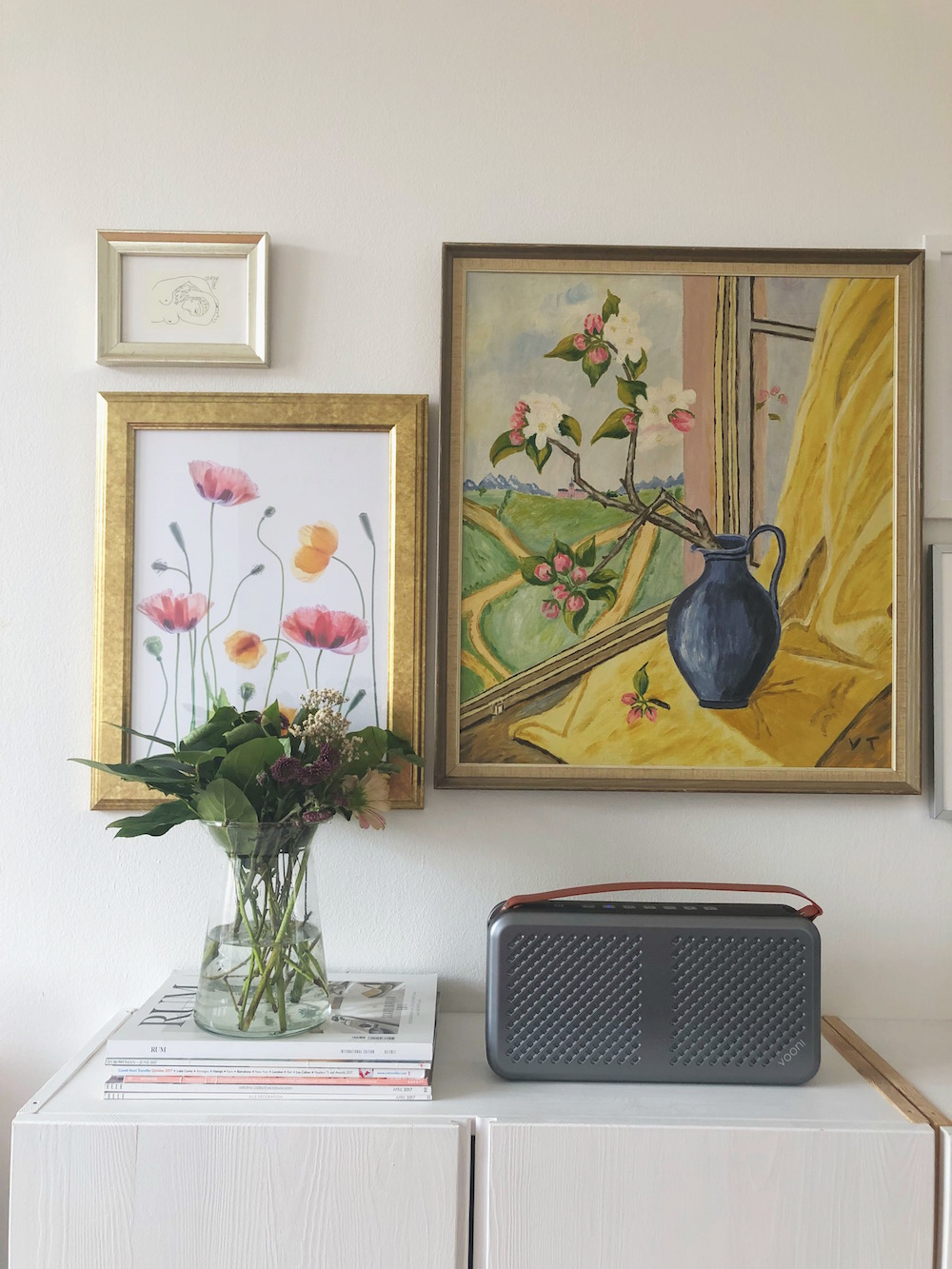 Vooni Retro Bluetooth Speaker:
When my boyfriend moved back to NYC a few months ago, he brought his Bluetooth speaker with him. A speaker I was actually using every day! The whole idea with Bluetooth was just perfect for me because with one click I could hook up my phone to it and play my favorite songs and podcasts. Needless to say, I really missed the speaker. Luckily, last week I got a new one. Not only does it look so cool, it also works like a charm and I am able to listen to music and podcasts when I am home. It feels so high tech to just connect my phone to a speaker and next thing I know, there is actual sound – especially for someone like me who is not technical at all!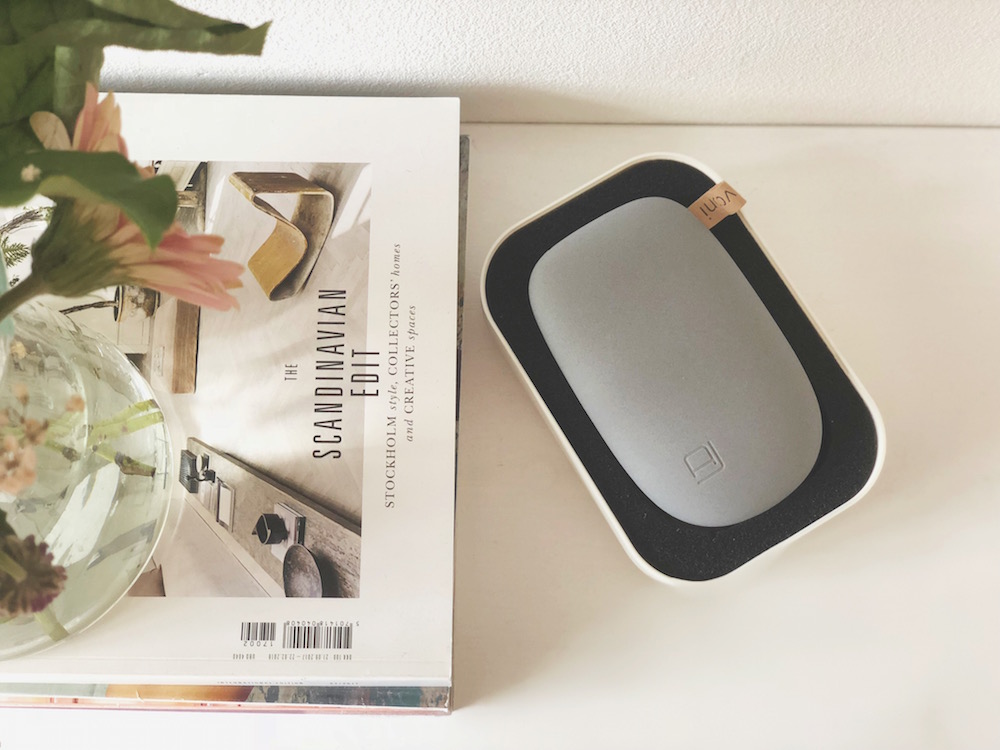 Vooni Power Bank:
As the digital native that I am, I terrified of running out of battery. No, joke aside, but really, running out of battery is not fun when you are alone in the middle of NYC and have plans to meet your boyfriend but you don't know exactly where and end up waiting at a subway station for an hour. True story! I often thought about getting a Power Bank to charge my phone on the go, and know I finally have one. I am particularly excited about bringing it with me when I travel.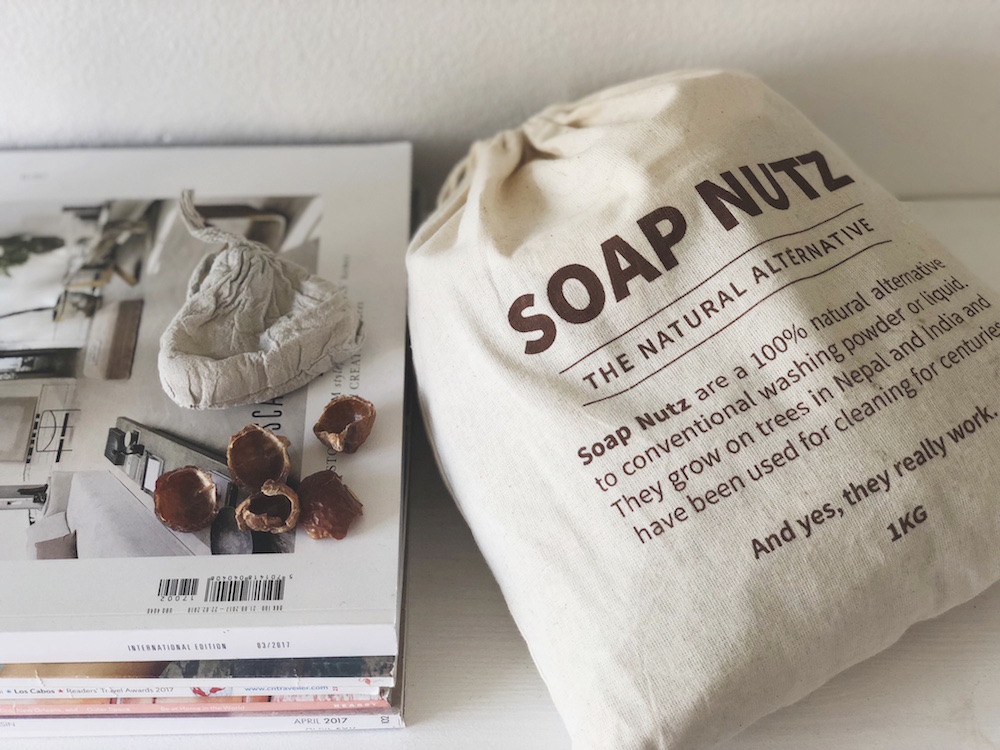 Natural soap nuts for sustainable laundry:
I've been testing these natural soap nuts for six months now, and I praise them! They are simply amazing. They are Indian natural soap nuts and in contact with water, they work like laundry detergent. I bought a whole kilo of them and I think they will last me the rest of my life. When I do laundry, I fill a tiny bag with 5-6 nuts and they work for around 6 times of laundry until I have to refill the little bag. They clean perfectly well, they have a nice soap smell to them too, they are sustainable and environmental-friendly, and cheap too! I am a fan and I think everyone should use natural soap nuts!

Jeg er tilbage med indlæg i serien
"three things I like right now" 
og i dag bliver det lidt anderledes, end det plejer. Der er nemlig hverken bøger, tøj, smykker eller beautystuff inde i billedet. Herimod bliver det lidt teknisk og miljøvenligt. Jeg har nemlig fået tre ting fra
Coolstuff
, som jeg har samarbejdet med, der gør min hverdag lidt federe, lidt nemmere og lidt mere miljørigtig.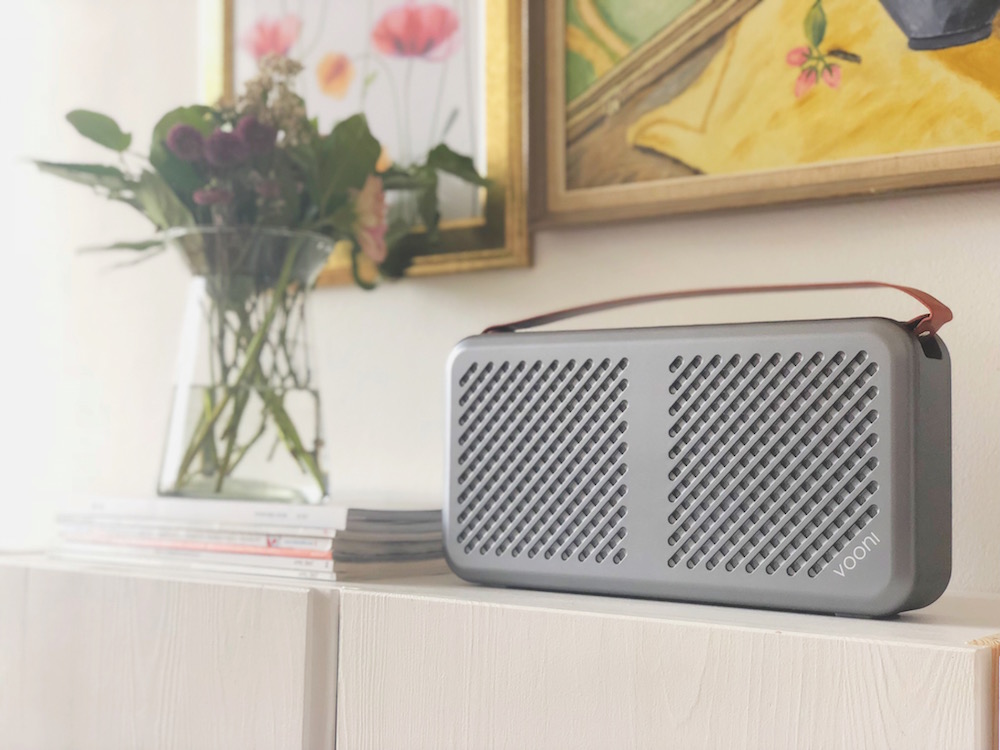 Vooni Retro Bluetooth Speaker:
Da min kæreste for nogle måneder siden flyttede tilbage til New York, flyttede bluetooth-højtaleren også med. Ok, bevares, det var hans, men jeg var altså blevet ret glad for den. Den var nem at tage med rundt i lejligheden og mega nem at bruge, fordi den var trådløs. Den har jeg savnet! Men nu er der flyttet en ny Bluetooth + trådløs højtaler ind, og endda en rigtig pæn en af slagsen, som jeg har stående fremme. Jeg synes, den glæder mit hjem ret godt! Den fungerer ligeså perfekt som min kærestes, og det føles så fedt at jeg igen kan slå min telefon til med et enkelt klik og høre mine yndlingssange (hej alt musical-relateret!) og podcasts, når jeg er hjemme.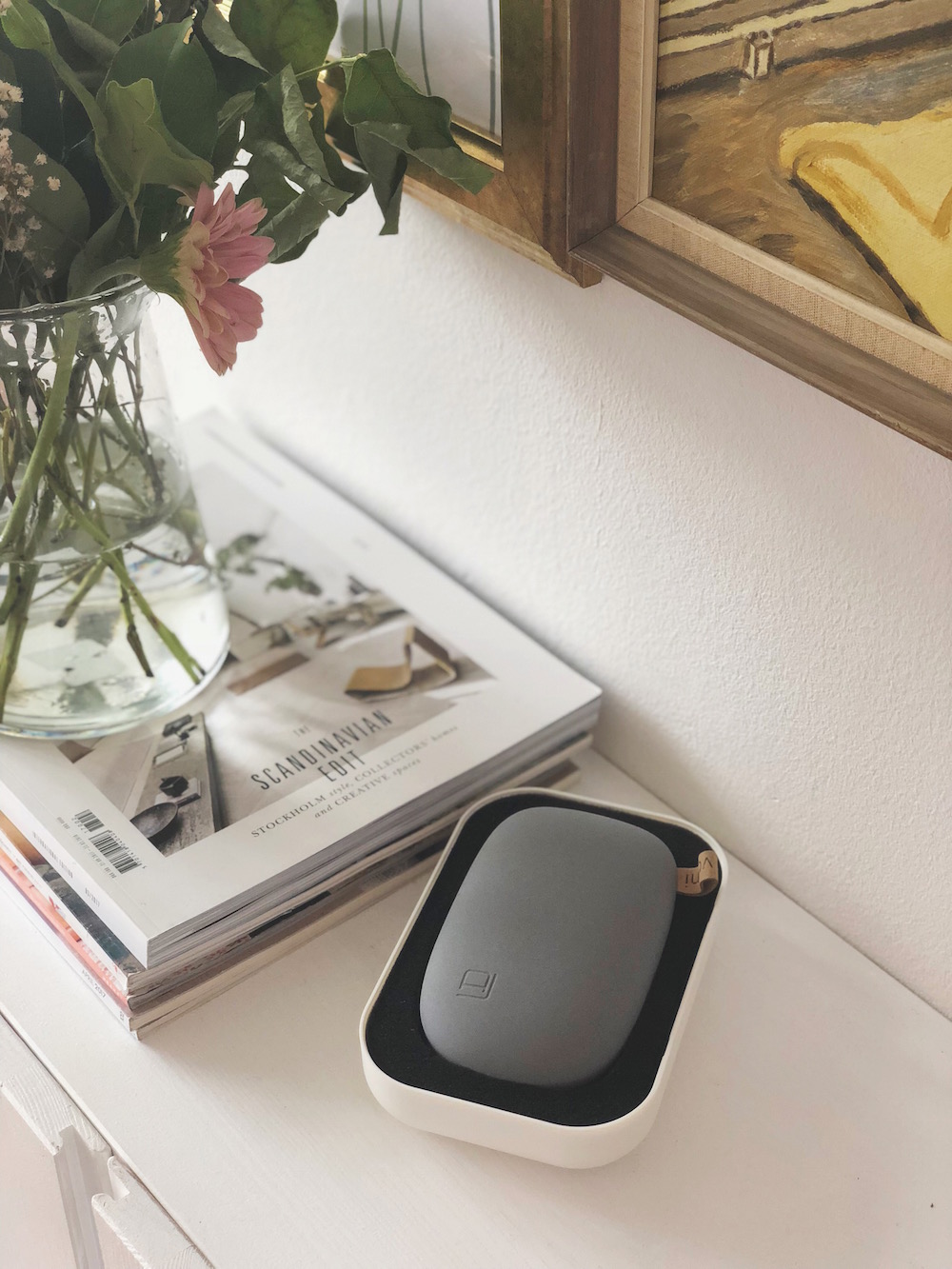 Vooni Power Bank:
Som den digital native jeg er, har jeg svært ved at forestille mig en hverdag uden min iPhone som forlængelse af min højre hånd. Og tanken om at min telefon går ud er liiiidt angstprovokerende. Det lyder dumt, og selvom jeg er god til at
lave forholdsregler til mit mobilbrug
, så er der lidt sandhed i det. Jeg har endda engang stået alene i New York ved en subwaystation i en time og ventet på min kæreste, fordi vi ikke nåede at aftale, hvor vi skulle mødes, inden min telefon gik ud. Ikke fedt. Her kommer denne her fede powerbank ind i billedet. Den skal nemlig gøre, så ovenstående scenarie ikke gentager sig. Man oplader selve powerbanken og tager den med sig på farten, hvis man ved, man har en lang dag foran sig, og på den måde skal man ikke risikere (ja, god forbid!) at ens telefon går ud. Jeg glæder mig til at have den med mig på lange rejser, hvor jeg især tror, den er god. Den kører med USB, så du kan også oplade andre telefoner, kameraer og andre godter med den.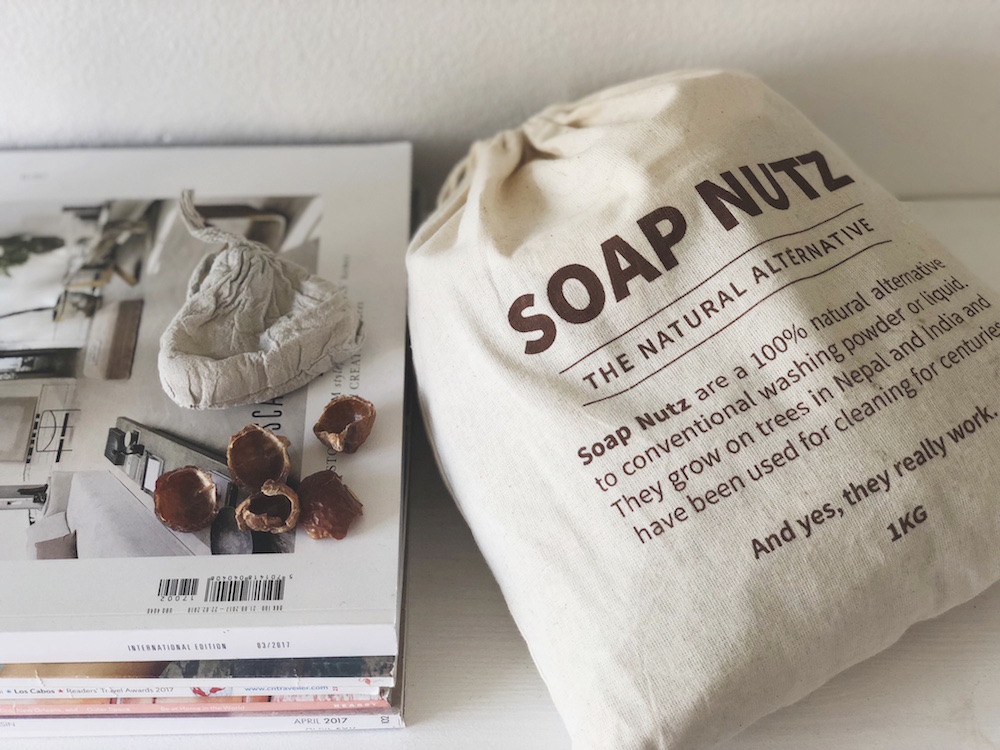 Naurlige sæbenødder:
Nok det fedeste tip overhovedet, og jeg forstår ikke, hvorfor alle i verden ikke bruger sæbenødder. Jeg har testet sæbenødderne fra Coolstuff i et halvt år, og jeg er kæmpe fan! Sæbenødderne kommer fra Indien og er altså 100% naturlige og deraf miljøvenlige. Det kilo sæbenødder jeg har fået, kommer til at holde mig i årevis, for jeg bruger kun 5-6 små nødder af gangen, som jeg putter i en lille pose, der følger med. Den pose kan så holde til fem-seks vaske. På den måde er det også en billig måde at vaske tøj på. Og nu har jeg testet dem i lang tid og mit tøj bliver mindst ligeså pænt og rent som før. Mega fan!
Hermed lidt tips til ting i min hverdag, der gør det lidt nemmere, sjovere og mere miljøvenligt <3