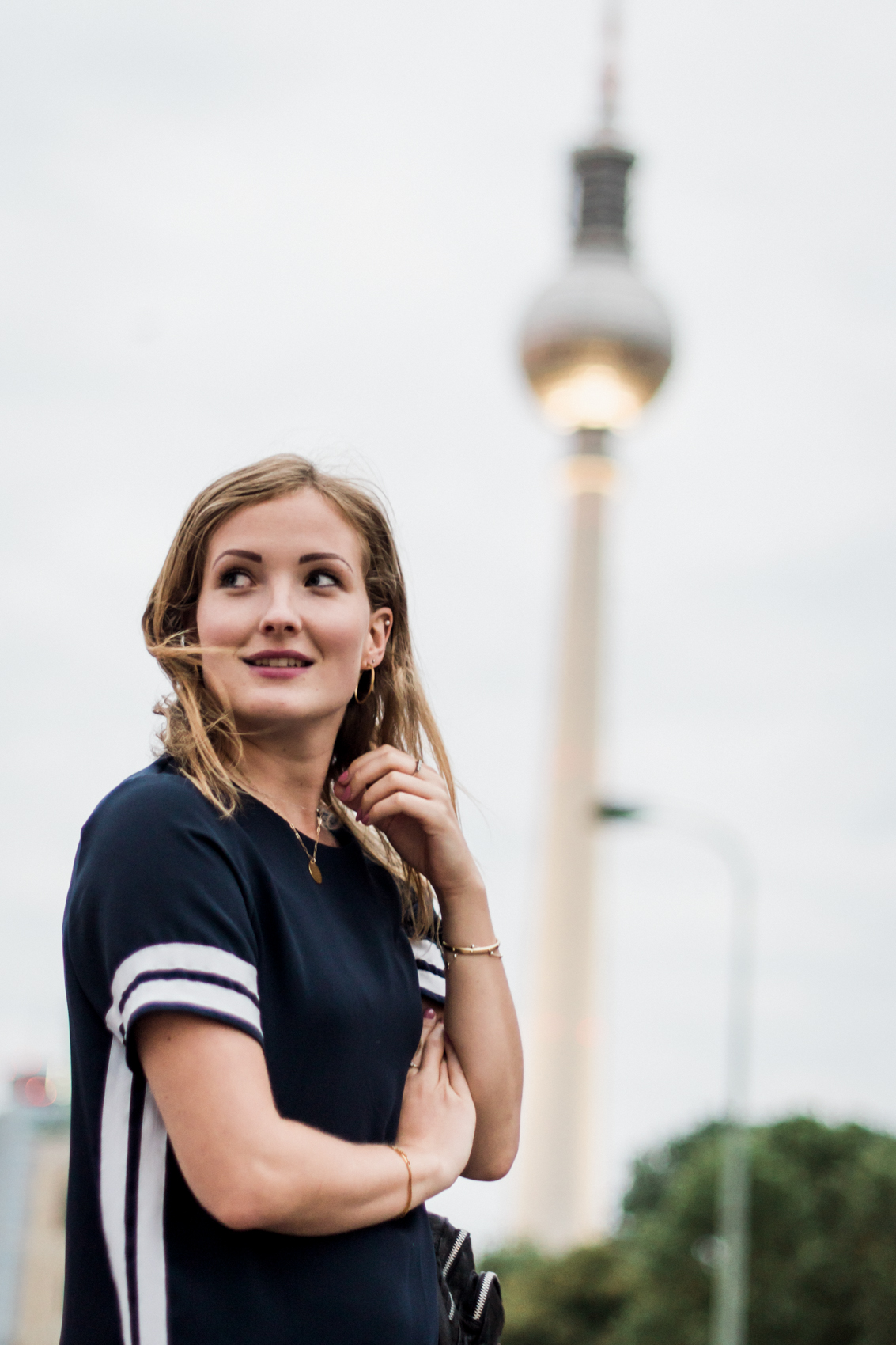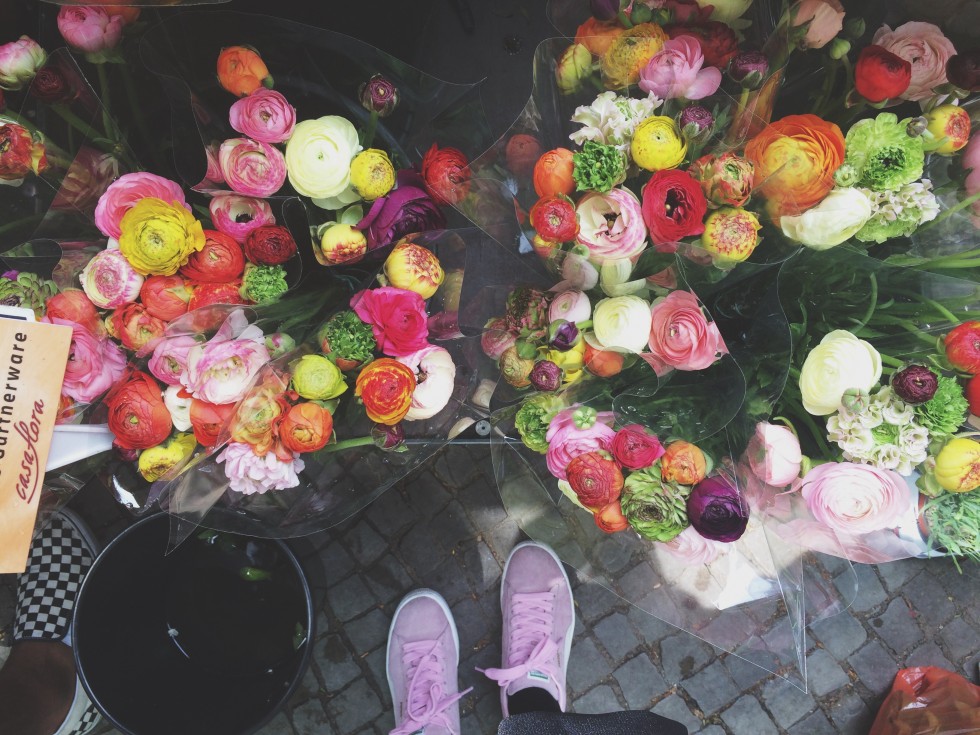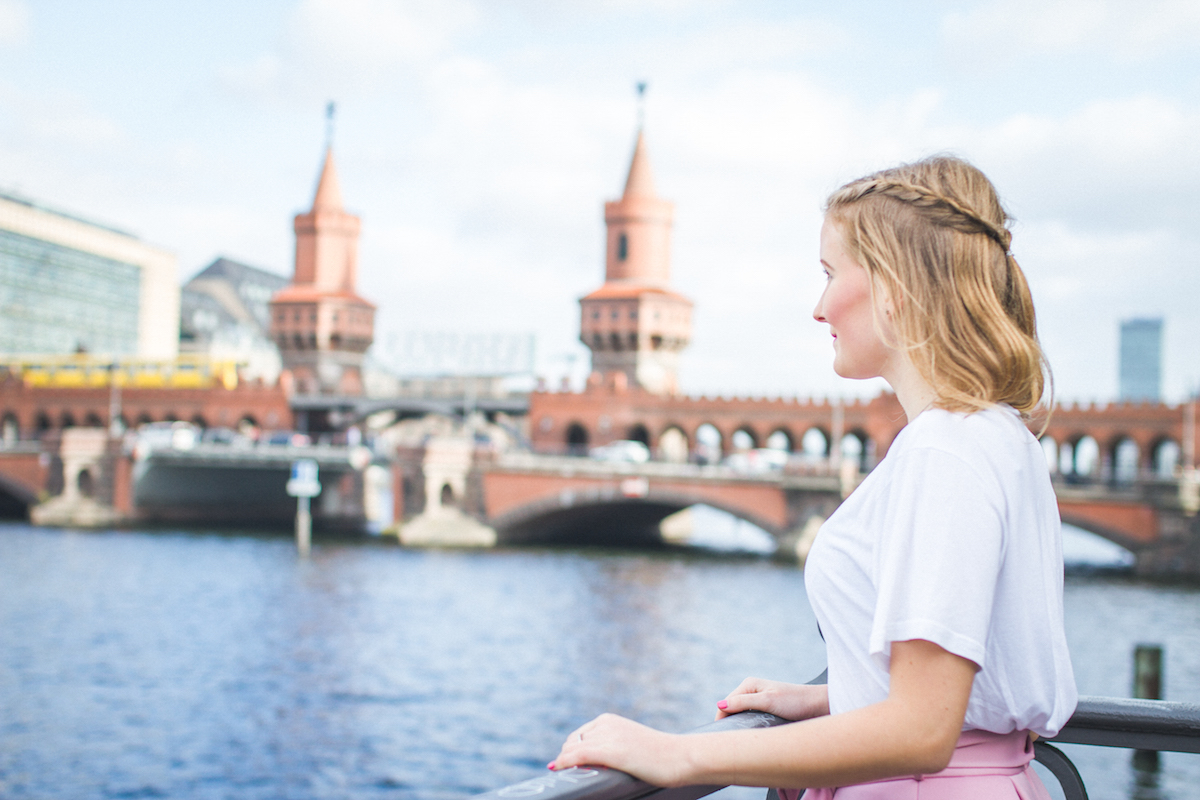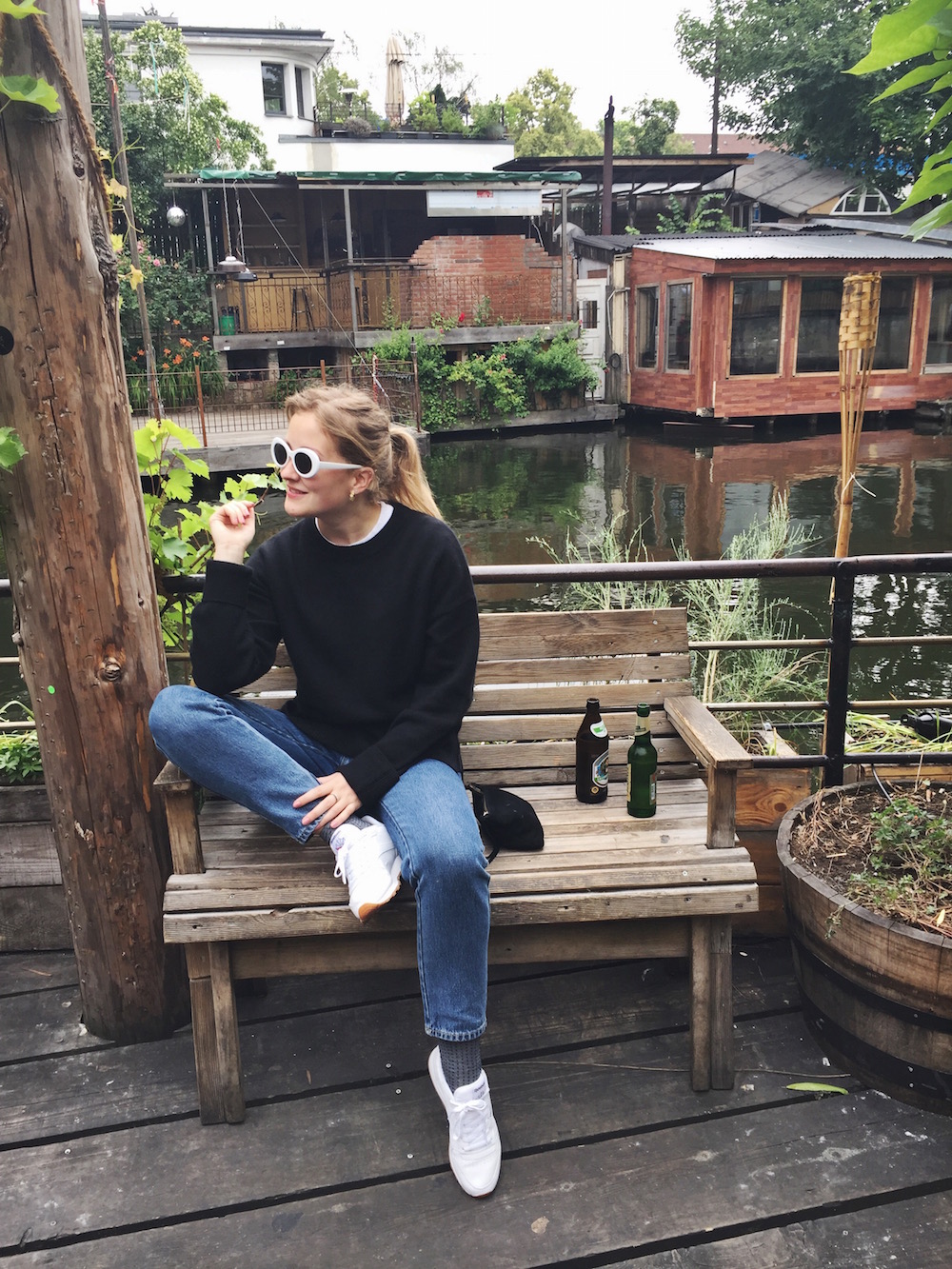 Berlin, Berlin, Berlin, meine Liebe. I spent eight amazing, sunny, beautiful days here and my love for the city is rekindled. If I didn't have any obligations, I would move back here right this second. Needless to say, besides from those 72 hours of writing a killer exam paper, I've had some perfect days here. Great food, great company, great times.
My study friend, Caroline, (great name, right?), was here with me for the first five days. We had three intense days of exam writing. Having to write a 30-page exam paper in three days is no joke, I am telling you! But, against all odds and expectations, we actually made it and we even had time to chill and go out to eat in between writing. She left for Copenhagen yesterday. Then, my parents drove to Berlin for the weekend. We are back home now after a long day of exploring, and I figured it was finally time to check in and do a little blog post update.
One of the quick, short ones that I love to read on other blogs; 10 things about my relationship to Berlin.
♥ I had just turned 15 when I first visited Berlin. I didn't really like the city the first time I was there. I thought it was freezing cold (it was!), grey and boring.
♥ I came back a year later with my ex and fell in love with the city! We stayed in Prenzlauer Berg and got to experience a different part of Berlin and this is where the love story began.
♥ Back in Copenhagen after my second trip to Berlin, having just started high school, I made a promise to myself. After high school, I was going to move to Berlin!
♥ Throughout high school, I visited Berlin several times, and a month after graduating high school, I moved here on my own.
♥ Moving here was tougher than I thought it would be.  I'd never been lonelier, sadder and happier. It was truly a rollercoaster. Looking back at my moving to Berlin alone at 18, it seems very crazy that I did it but I wouldn't wanna change it.
♥ From day one, I've been using my bike as a mean of transportation. That means that I know the city very well, especially on a bike.
♥ I've always been very strict about experiencing tons of things in Berlin and to keep exploring. But even to this day, I have the longest list of places I have yet to see, try and visit. Exactly that is one of the things I love the most about Berlin. That when you think you've seen it all, you are surprised once again. And that the city is full of recent history and culture which is all a mix of scary, devastating, breathtaking and amazing at the same time.
♥ I master the German language. And I love the language! I still wish to get better, like actual mother tongue-good.
♥ In April 2016, I published my own guidebook on Berlin which covers all my favorite hidden spots, restaurants and cafes in the city based on years of research.
♥ Maybe, I'll move back to Berlin….
Did you read my full story about moving to Berlin and living here? If not, you can find the blog post about it right here.

Berlin, Berlin, Berlin meine Liebe. Jeg har været her i otte, fantastiske, skønne, varme dage. Alt har været perfekt. Så perfekt, at jeg føler mig nyforelsket i byen. Ikke så skidegodt, når jeg har alle mulige andre steder, jeg skal være. Men jeg sidder altså med følelsen af, at hvis jeg var fri for forpligtelser andre steder, så tog jeg hjem og pakkede og flyttede tilbage hertil.
Men jeg ved jo, at det snyder. Solen har skinnet uafbrudt, maden har været fantastisk, aperol spritzsne har kørt ind uden ende. Så er det nemt at blive forelsket. Min studieveninde Caroline var med mig i fem dage. Vi brugte tre af de fem dage på at skrive en fuldstændig dræber-eksamen. 30 sider på tre døgn. Føj! Men faktisk gik det meget bedre, end vi havde frygtet. Så godt at vi også fandt tid til at nyde livet og Berlin lidt, og så fik vi enddag afleveret hele 12 timer før tid. Nu må vi se hvordan det er gået, når jeg skal op til mundtlig eksamen om tre ugers tid. Den tid, den glæde.
I går aftes kørte mine forældre fra København til Berlin, hvor at være her over weekenden. De elsker også Berlin mindst så meget, som jeg gør. Vi har haft en fed dag, og nu er der en times afslapning, hvor jeg så mit snit til at tjekke ind på bloggen.
Jeg har tænkt mig at dele et slags indlæg, som jeg elsker på andres blogge, men som jeg sjældent selv udgiver. Et kort og godt; her er 10 ting om mig og mit forhold til Berlin. Sæt igang!
♥ Da jeg besøgte Berlin for allerførste gang, var jeg 15 år gammel. Det var en iskold tur med minusgrader i efterårsferien, og jeg synest mest af alt, at Berlin var kold og grå. Ingen stor succes eller forelskelse!
♥ Det ændrede sig dog hurtigt. Et år senere var jeg af sted igen med en ekskæreste, og vi boede i en af Berlins bedste områder på Eberswalder Strasse. Her opdagede jeg det 'ægte' Berlin og blev hovedkulds forelsket i byen.
♥ På det tidspunkt var jeg lige startet i gymnasiet, og jeg besluttede her efter min anden tur til Berlin, at når jeg blev student, så ville jeg flytte til Berlin.
♥ I løbet af gymnasiet besøgte jeg byen et par gange om året. Min venindegruppe og familie var nemlig også helt vilde med Berlin, så det passede ret perfekt.
♥ Og som sagt så gjort. En måned efter jeg havde fået studenterhuen på hovedet, sad jeg i en bil med et ordentligt flyttelæs på vej til Berlin. Her endte jeg så med at bo de næste tre år… Det var sindssygt hårdt. Hårdere end jeg havde regnet med. Jeg var så ensom. Så ked af det. Men også glad. Det var n rutsjebane, men jeg ville ikke gøre det om!
♥ Cyklen har altid været mit faste transportmiddel i Berlin, og det gør virkelig, at jeg kender byen, dens sammenhæng og de forskellige bydele rigtig godt. Det gør dog også, at jeg ikke er mega-skarp i toge, udover dem der kører fra 'mine' stationer.
♥ Jeg har sat et mål om at blive ved med at opleve noget nyt i Berlin. Og det sindssyge er, at selvom jeg har været her så meget, så bliver der ved med at være noget nyt at opleve. Jeg holder en lang liste over de steder, jeg vil besøge og opleve. Det er noget af det, jeg elsker ved Berlin.
♥ Jeg snakker tysk, og selvom det ikke er jordens kønneste sprog, så elsker jeg det stadig. Jeg går også og drømmer om at blive modersmåls-god til at tale det. Måske en dag.
♥ I april 2016 udgav jeg min egen guidebog om Berlin med de fedeste restauranter, cafeer og hemmelige steder i byen som et resultat af årevis af research.
♥ Måske, jeg flytter tilbage til Berlin en dag…
Hvis du vil læse mere om mit berliner-liv, så har jeg udgivet et indlæg om det lige her.