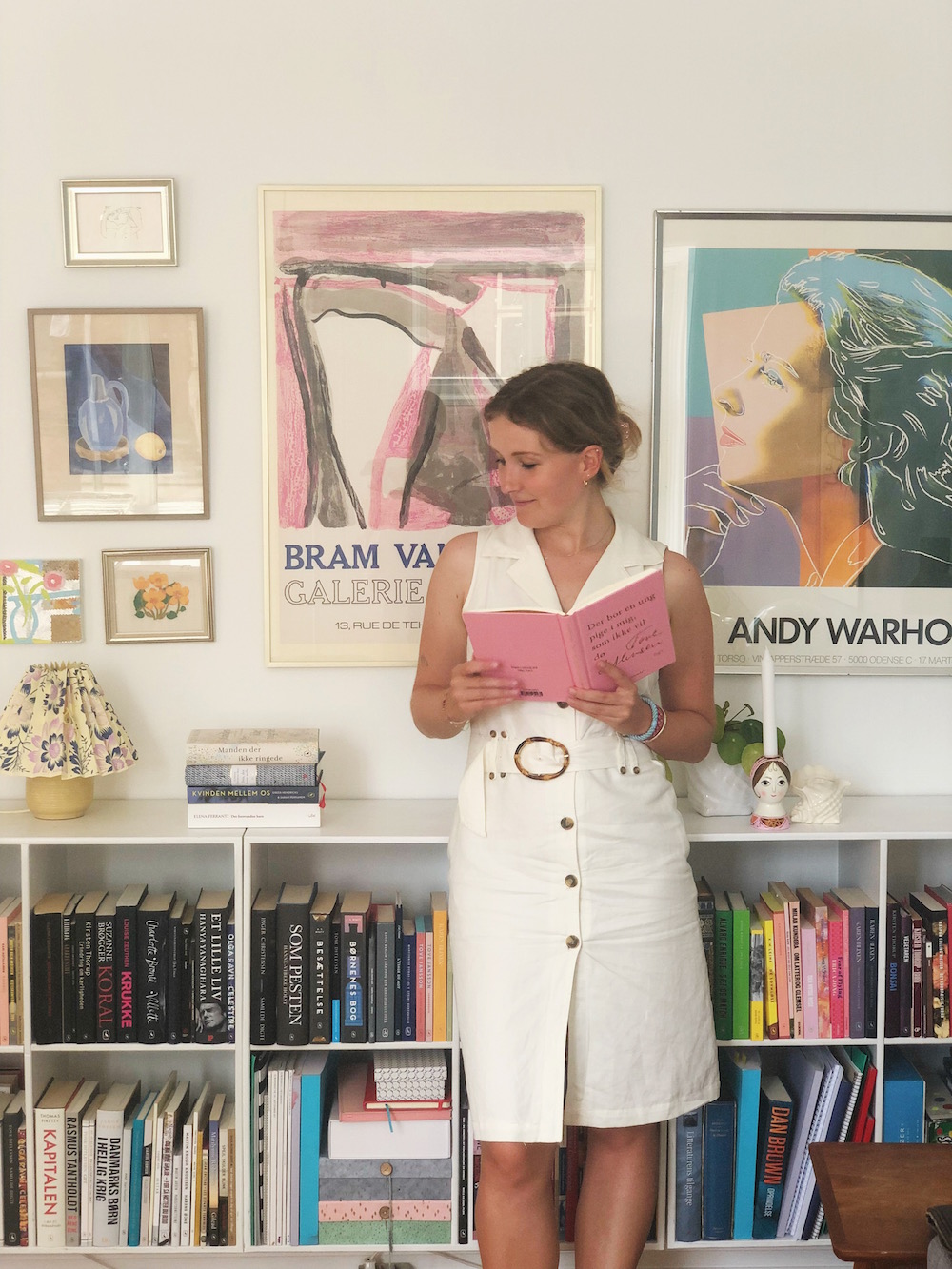 Wow. What a month it has been. And I thought I would be spending it all in NYC, but it turned out completely different. At the beginning of the month, my doctor told me they found suspicious cells in a mole. A week later, I was at the hospital undergoing a two-hour surgery, having skin removed and three lymph nodes. Yes, it's safe to say that it has been an absolutely crazy month.
And here I am. With two scars richer and no NYC as planned. But for now, this curveball that was thrown at me has a happy ending. I went to the hospital for my results on Tuesday.
AND I AM HEALTHY! 
I couldn't be happier, and for the first time in a month, I was crying happy tears as I left the hospital.
And while I had planned to spend all of July in NYC, I wasn't able to anyway. Instead, I've had the most amazing summer, spending 17 days with my parents on their sailboat sailing around Denmark and Sweden.
It's been amazing but now I am ready to go to NYC. Finally! I am leaving tomorrow, and I am so excited for this next chapter in my life, being fulltime with my boyfriend, the cafe, and Tipster. It's all very exciting. I also feel that I need to go at a slower pace. It has been a crazy month which has definitely changed my life and put everything into perspective, and I need to deal with it and not just move at my regular crazy speed pace.
For the next five years, I will have to go back to the hospitals for regular check-ups, the first one being the end of October, meaning I will have to go back to Denmark for that. It feels good to know that the doctors are taking care of me so I don't have to worry too much about my moles and possible spreadings which is of course very stressful.
Now, I need to pack my whole life into a suitcase because, I wanna be a part of it, New York, New Yooooork! <3
Hold nu helt op, for en fuldstændig sindssyg måned, det har været. Ikke kun dårligt, ikke kun godt. En stor pærevælling af de vildeste kontraster. En rutschebane og et kæmpe chok. Fra jeg i starten af juli havde regnet med, at jeg skulle flytte til New York, til at jeg fik at vide, at jeg skulle opereres, fordi lægerne havde fundet mistænkeligheder i et modermærke. Fast forward til, at jeg ugen efter vågner op fra en to-timers operation af modermærkekræft, to store ar rigere. Ingen New York, ingen kæreste, ingenting. Det havde jeg godt nok ikke regnet med.
Det har været hårdt. Men held i uheld, crashede jeg med mine forældres sommerferie og hoppede med på deres sejlbåd. Det endte med 17 dages sejlads rundt i Danmark og Sverige. Det har været fantastisk og det bedste, jeg kunne gøre, når jeg nu ikke kunne komme til NYC, på trods af at jeg selvfølgelig også ha været ked af det og nervøs.
Indtil i tirsdags, hvor jeg, knap tre uger efter operationen, endelig skulle tilbage til hospitalet for at få svar på mine vævsprøver. Her til de fantastiske nyheder!
JEG ER RASK! 
Og da jeg lukkede døren til hospitalsafdelingen, med mine forældre i hver hånd, rystede jeg på hænderne og fællede et par glædestårer. Det gjorde mine forældre også. Selvom lægerne i forvejen havde sagt, at det så godt ud, så havde jeg stadig været nervøs. For hvad nu hvis? Hvad nu hvis jeg var rigtigt syg? Eller hvad nu hvis de ville foretage endnu flere prøver eller operationer, så jeg atter måtte udskyde min New York-tur?
Så galt gik det alligevel ikke. Og nu flyver jeg langt om længe mod New York i morgen, og jeg glæder mig så meget til at tage hul på dette kapitel i mit liv. Og til at se cafeen. Være sammen med min kæreste. Og til at få rigtig meget gang i Tipster.
Men jeg kan også fornemme, at jeg skal passe på med tempoet. Selvom jeg er rask og har det helt fint, så kan jeg også godt mærke, at denne måned har mærket mig. Jeg har måtte sætte nogle ting på pause, og derfor føler jeg, at jeg er bagud nu. Jeg må langsomt forsøge at komme efter det, så jeg ikke stresser. Og så skal jeg tage mig tid til at bearbejde denne oplevelse, for jeg tør godt at indrømme, at det har været hårdt. Og derfor er det vigtigt, at jeg ikke bare skøjter videre i mit normale, ret hurtige tempo.
Men for nu vil jeg sige; start spreading the news! I'm leaving today. I wanna be a part of it, New York, New Yoooooork <3