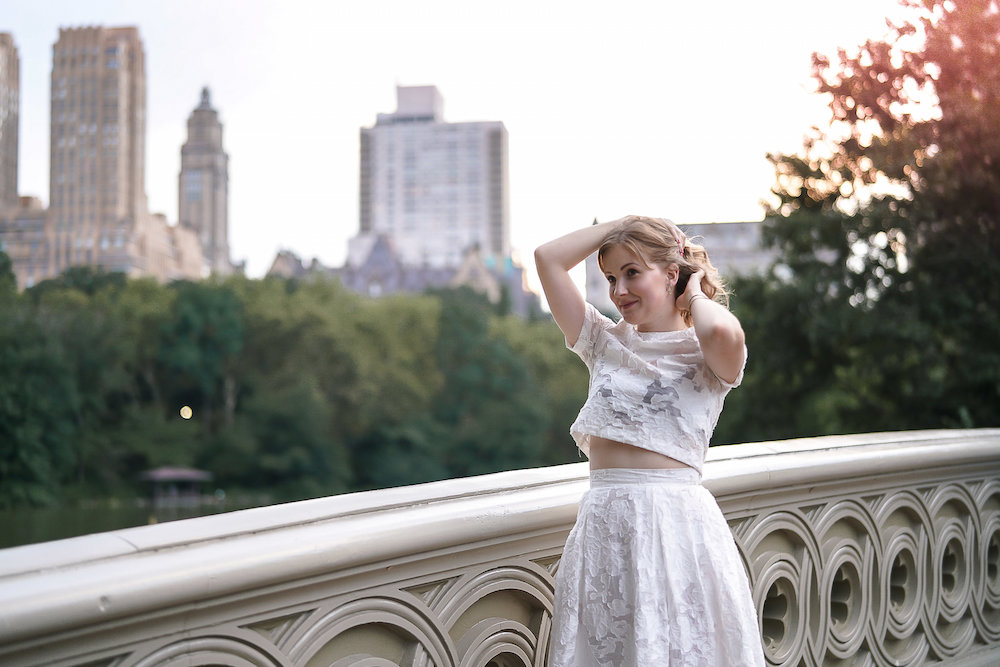 Photo by Amour & Lace Photography

Ever since coming home from school when I was 9 years old, turning on the TV at 4 pm to watch Brandon and Andrea do the school paper at Beverly High (in case you missed the reference, I'm referring to Beverly Hills 90210), I'd wanted to do a school paper.
My dream has finally come to life! When I was 12, I did an ambitious but half-hearted attempt to start a school paper, but  I never really got it off the ground. Ten years later, I became part of the school paper at Copenhagen Business School, where I am currently doing my bachelor's. Since we're in 2018 and not in the good old Beverly Times, the school paper isn't printed, but online. While I am in NYC, I am doing a freelance project where I am taking the readers with me to NYC.
A few days ago, the first post was published, and I am very happy with the result. For good reasons, I am not going to copy the whole article into this blog post, but I would love for you to click this link and go read it.
In the first CBS Wire / Caroline in NYC article, I am sharing how I feel having moved here, what I love about NYC, what I hate about NYC and what I miss from home. A good read for your weekend or even if you are dreaming about moving to NYC.

Da jeg var 9 år gammel, gik nogle af ugens eftermiddage efter skole med, at tænkdte for TV'et kl. 16. Her fulgte jeg med hos Brandon og Andrea, der styrede slagets gang på Beverly Highs skoleblad (en reference til den sagnomspunde 90ér TV-serie 90210 Beverly Hills). Sådan blev min drøm om at starte et skoleblad vækket til live.
Ambitiøst men halvhjertet gjorde jeg et forsøg, og fordi det var halvhjertet, blev det heller ikke til noget. Men nu er min chance kommet! 😉 Siden mit første år på CBS, hvor jeg studerer min bachelor, har jeg været tilknyttet CBS' skoleblad, hvor jeg skriver på freelancebasis. Der er ikke så meget print over det, for vi er nu en gang i 2018 i modsætning til Brandon og Andrea, men CBS Wire har et lille fint kontor på CBS' hovedcampus.
Mens jeg er i New York, har jeg startet et projekt på CBS Wire. For inspiration til andre, der vil til udandet og arbejde eller studerer, tager jeg læserne med inden for i mit liv i New York. Det gør jeg gennem fem artikler, og den første er netop blevet udgivet.
Derfor dette indlæg – af gode grunde kan jeg ikke kopiere alt teksten og udgive det her også, men jeg vil gerne sende en anbefaling af sted, at mit indlæg fortjener et klik. Du kan læse det lige her.
Mit første indlæg hos CBS Wire om at bo i New York handler om kulturligheder og kulturforskelle. Hvad elsker jeg ved New York? Hvad hader jeg ved New York? Og hvad savner jeg derhjemme fra? Det er nemlig ikke alt hvad New York, der er lige fedt. Jeg håber, du synes om det! <3 Måske lidt læsestof til weekenden, der er lige om hjørnet!