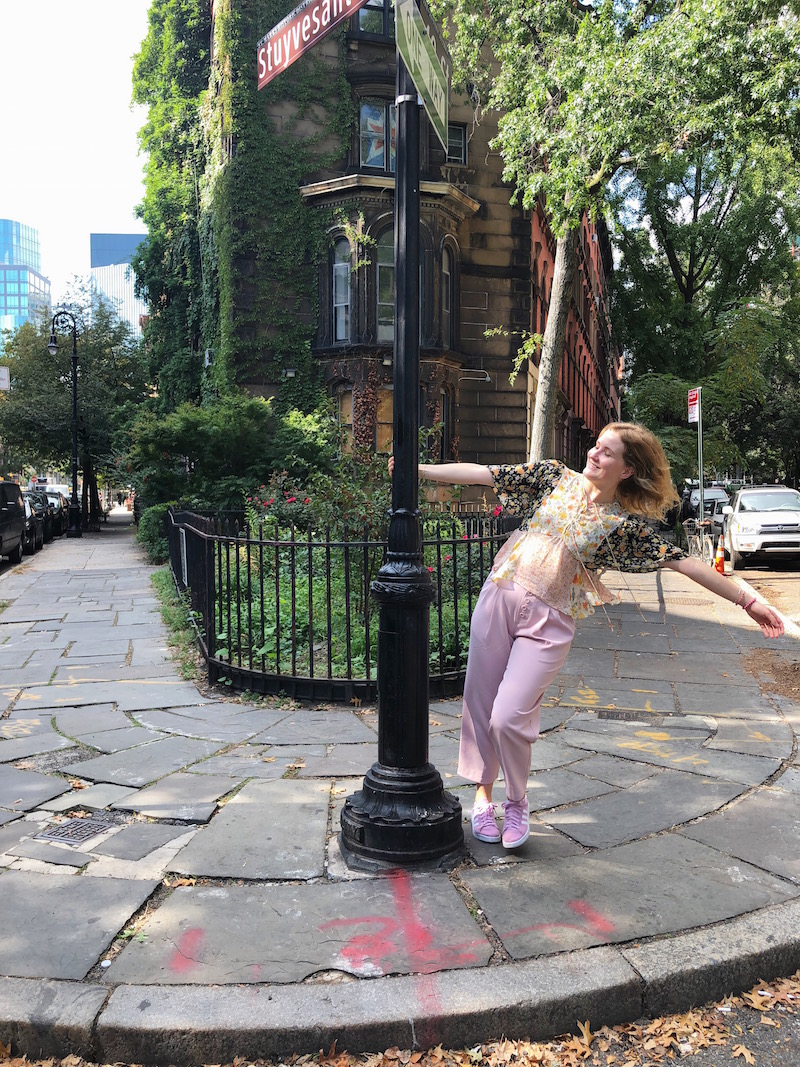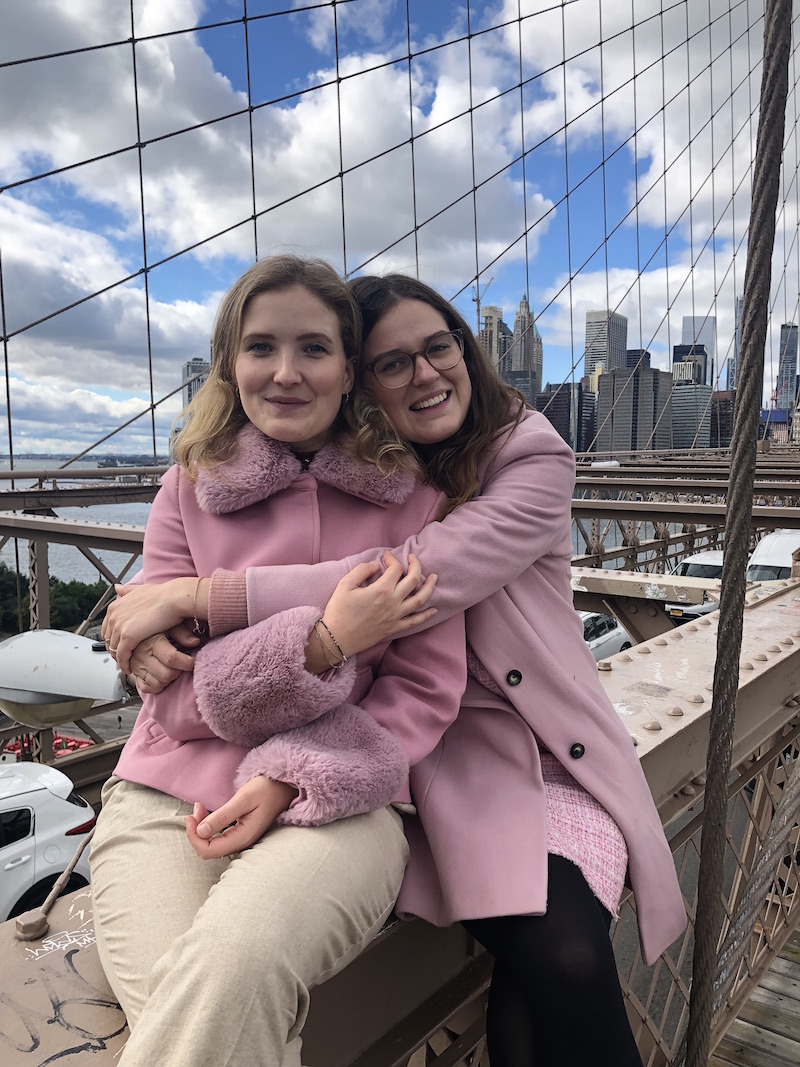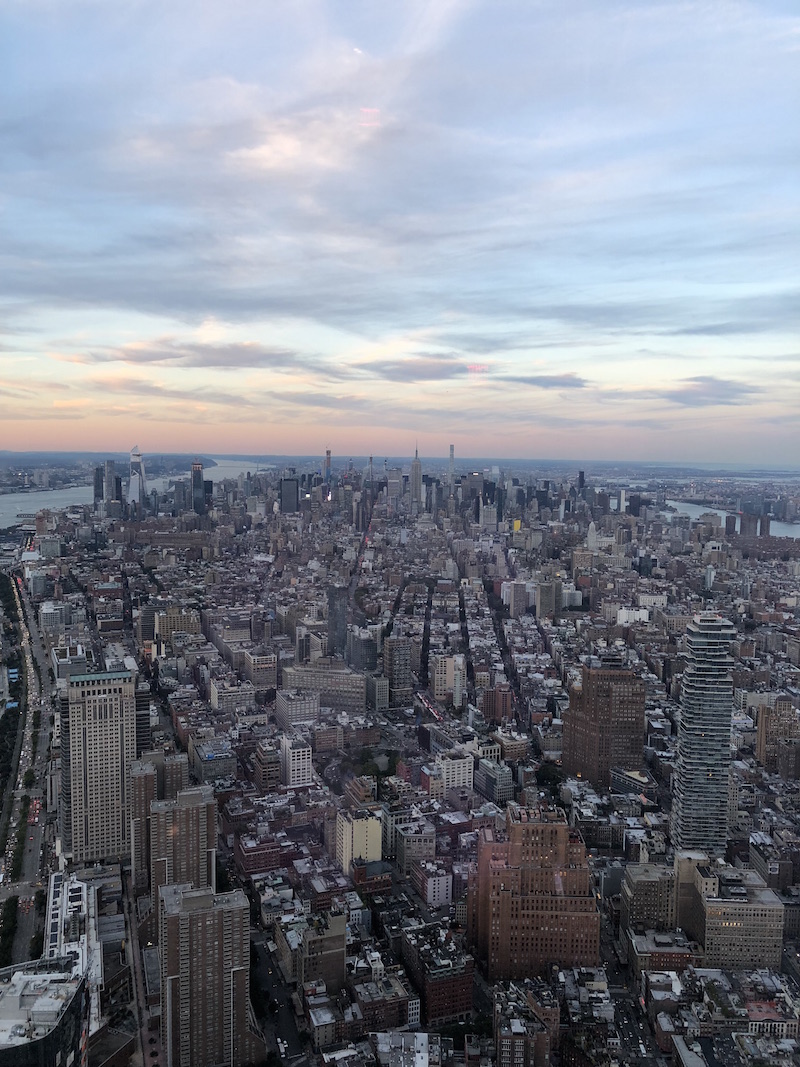 It's Monday, the second last day of October. I am sitting at Skål (my cafe in Brooklyn) with a cup of tea going through my to-do list, now wondering where October went. The 6th of October was my birthday, and I feel like it was yesterday.
Let's circle back to the night before my birthday, a night I will remember forever! I was in the cafe, we were hosting a dinner party. Around 10 pm, my boyfriend calls me to the back entrance to help him carry something. Quickly I think "who is delivering something now at 10 pm a Friday night?" and I kinda figure, it might be a birthday present. I open the back entrance, and my BEST FRIEND FROM COPENHAGEN IS STANDING RIGHT THERE! I freeze! Am I dreaming, is this real life, how is this possible?! After a few seconds of freezing, I burst into tears and I am shaking.
She is here. And I can't believe it. Apparently, it had been planned for a few months, and I didn't have a clue. She tells me that she is here for nine days, and it is literally the best birthday present, I've ever received.
We spent a perfect week together. I did have to work, as naturally because I didn't know she was coming, I hadn't taken days off. We still managed to plan around work and have a good time. Good thing, my bff was in NYC with me for a week last December where we did all the touristy stuff. This time around was more of a 'local's trip', staying in Bedstuy, hanging out with my NYC friends and enjoying the cafe.
Her trip overlapped with my parents trip. They came to NYC in the middle of the month and stayed for five days. It was too short but amazing to have them here. They both lived in the US in the 80s, so they know NYC pretty well. I'd taken it as my important job to plan activities for them outside the box. We went to Coney Island, Red Hook (a Brooklyn neighborhood), had Jamaican food, went to Flushing in Queens, an Asian neighborhood wilder than Chinatown, and it was just great. I was upset when they left – the worst part about living abroad is being without friends and family, and saying goodbye when they leave is hard. Good news is that I'm going to Copenhagen for a few days in November – #excited.
A small October update, and I'll be back this week with a blog post about a really cool spot in NYC that just opened.

Det er den næstsidste dag i oktober, og jeg sidder på Skål med en kop the og fatter ikke helt, hvor tiden er blevet af. Oktober-måned. Den 6. var min fødselsdag, og jeg føler, det var i går.
Vi spoler lige tiden tilbage til aftenen før min fødselsdag, den 5. oktober. Kl. 22 fredag aften, og jeg var i caféen. Stod og stenede lidt og tænkte på, hvad jeg mon skulle lave på min fødselsdag uden familie og venner og en travl café-ejer til kæreste. Min kæreste kalder på mig og beder mig om lige at hjælpe ham med at bære noget fra bagindgangen. Jeg når hurtigt at tænke, at det da er mærkeligt, hvilken levering har vi fredag aften?
Jeg åbner døren, og der står min bedste veninde helt fra København. Alting stopper, og jeg ved ikke, hvad der sker. Er det her en drøm, er det her real life, hvad sker der?! Jeg fatter intet i et par sekunder, og hun råber "jeg skal være her i ni dage!" – det går op for mig, at min bedste veninde er fløjet til NYC for at overraske mig, og jeg har ikke haft den fjerneste ide om det. INTET. Jeg er så overvældet, ryster, tårene triller ned af mine kinder og vi krammer. Hun har haft planlagt turen i månedsvis, og alle, min kæreste, mine forældre, vores fælles venner, har vist det.
Vi havde de skønneste dage sammen. Af gode grunde havde jeg ikke taget fri fra arbejde, men vi fik alligevel nydt New York, omend en mere lowkey, lokal udgave af byen. Heldigvis var min veninde i NYC med mig sidste år, hvor vi tog 'dødsruten', så det passede fint at denne tur var mere Brooklyn, Bedstuy og café-relateret.
Og så kom mine forældre. Det overlappede med min venindes tur, men det var hyggeligt, de er heldigvis også gode venner. Mine forældre kender NYC rigtig godt, da de begge har boet her, og derfor havde jeg taget mit job som 'alternativ NYC-guide' meget seriøst, og brudt mit hoved med gode ideer til anderledes ting, vi skulle opleve, mens de var her. Vi var i Red Hook, Sunset Park og Coney Island, alle områder i Brooklyn. Så var vi en tur oppe i det nye Freedom Tower/One World Trade Center. 102. etage og en helt fantastisk oplevelse.
Da de tog hjem, både min veninde og mine forældre, var jeg trist. Det er absolut det værste ved at bo i udlandet. At savne sine venner og familie og at sige farvel til dem, når de rejser, eller når man selv rejser. Det tager lige et par dage at komme over, savnet, efter sådan en tur. Heldigvis rejser jeg til København et par dage i November. Det passer mig rigtig godt, for på det tidspunkt har jeg været væk i lidt over tre måneder. Da jeg boede i Berlin var min 'regel', at jeg skulle til København eller have mine forældre og gode venner i Berlin gerne hver anden måned, så tre måneder er at strække den. Nu er New York også længere væk end Berlin, hvilket gør det lidt sværere at rejse frem og tilbage.
Jeg håber, oktober har været en dejlig måned for dig. Jeg er tilbage i løbet af ugen med et indlæg, hvor jeg tipper om et supersejt sted, der netop er åbnet i New York. <3