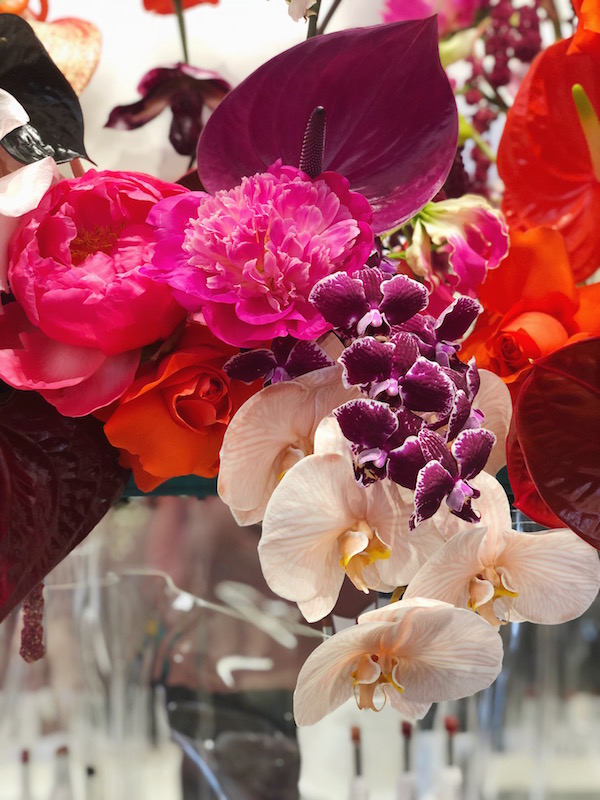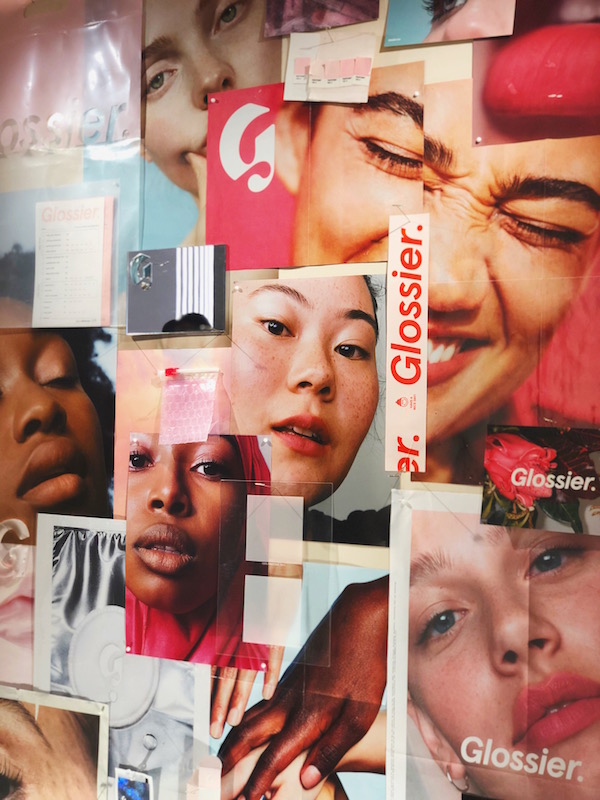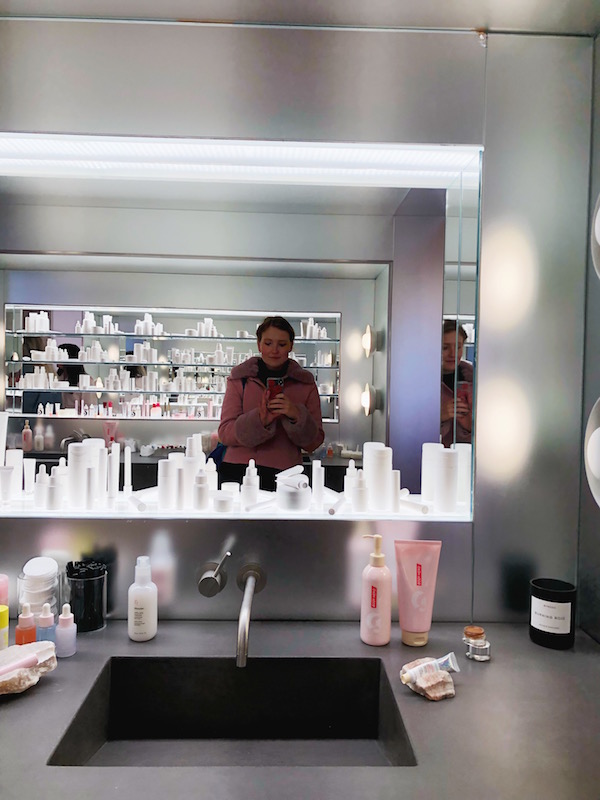 I got my first Glossier products 2,5 years ago when my boyfriend brought back a set consisting of the Balm DotCom, Milky Jelly Cleanser, and Priming Moisturizer. It was a true 'best boyfriend ever' moment, and I think I heard the angels sing when he handed me my first ever Glossier products. I haven't looked back since, and these products are still staples on my #topshelf besides an array of other Glossier products. It's safe to say that I am an avid Glossier fan.
Since then, my first bullet on my to-do list every time, I was in NYC, was a trip to the Glossier showroom. No exception. And I didn't only fill up the basket for myself. I would bring a long list of items that all my Copenhagen friends had requested. I became a Glossier dealer. A few months ago, when I had to choose a brand in my brand management class at university to write a project about, guess what brand I chose; Glossier. Ps. both my written and oral exams on Glossier went great!
Glossier now ships to Denmark, which means that I no longer play the Glossier dealer part for my friends. And they continue to launch new products that I instantly add to my collection. Glossier is overly successful and loved, and have now outgrown their showroom space in NYC, and opened the doors to their flagship store. Needless to say, it's amazing! Like going to a museum. I went to visit on their first opening day, and here is a sneak peek. Check out the pics and hurry up and take a trip to NYC and add a visit as the first bullet point on your NYC to-do list. Oh yeah, and go get one of each of their products. They work wonders!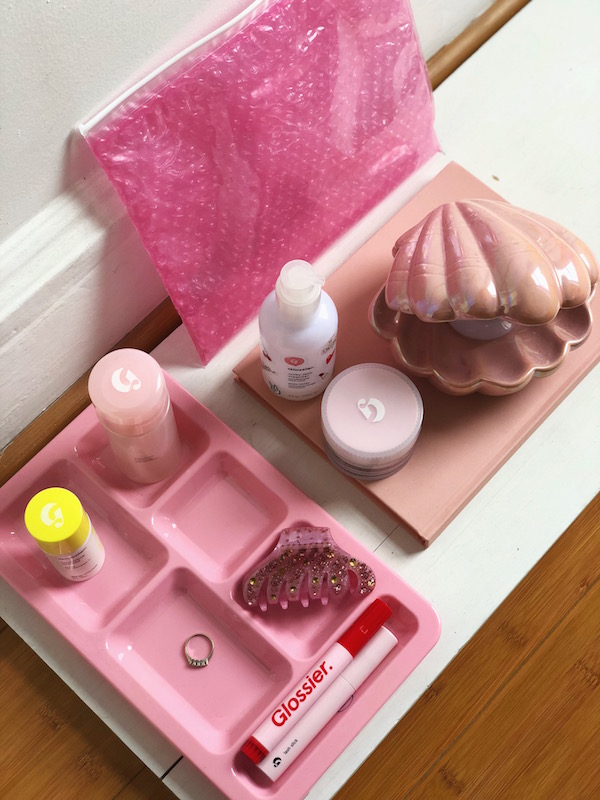 These are the Glossier products I swear by:
♥ Balm DotCom – lip balm, everything balm. I carry one with me at all times. #addicted
♥ Milky Jeally Cleanser – every night to clean my face. Mornings when I am not too lazy.
♥ Priming Moisturizer – moisturizer before make up every morning.
♥ Priming Moisturizer Rich – moisturizer every night.
♥ Solution – before moisturizer to exfoliate my face. Works wonders!
♥ Invisible Shield – SPF every. single. day. Best product(!!!)
♥ Zit Stick – for the occasional zit.
♥ Body Hero Duo – to shower and body lotion.
♥ Glossier You – a perfume that smells different depending on who wears it.
Glossier
123 Lafayette Street
10013 NY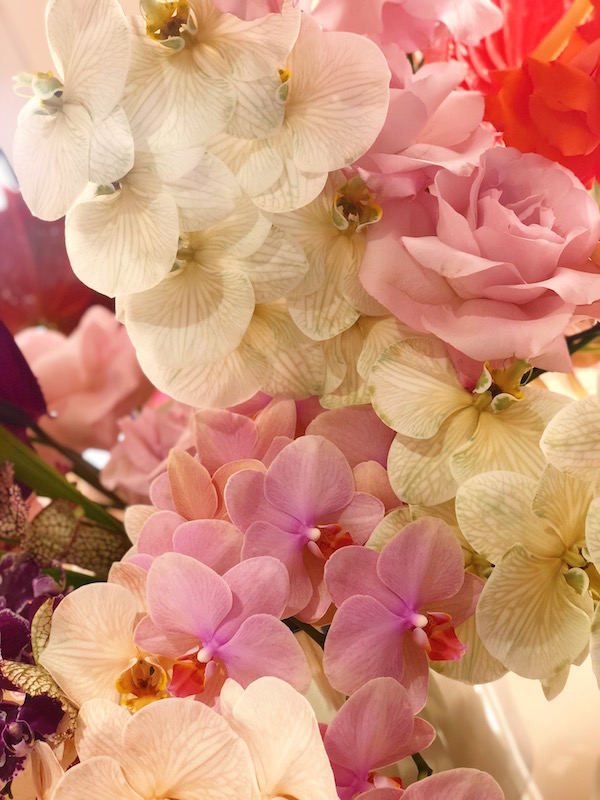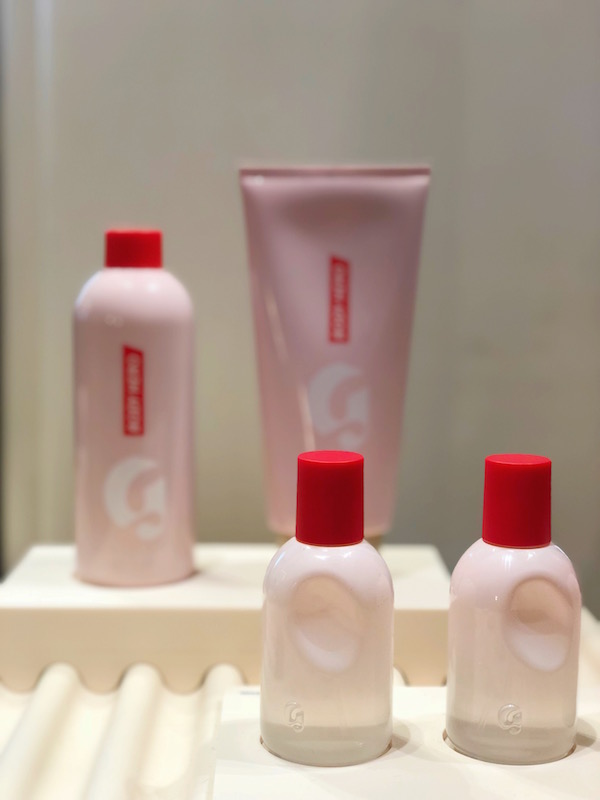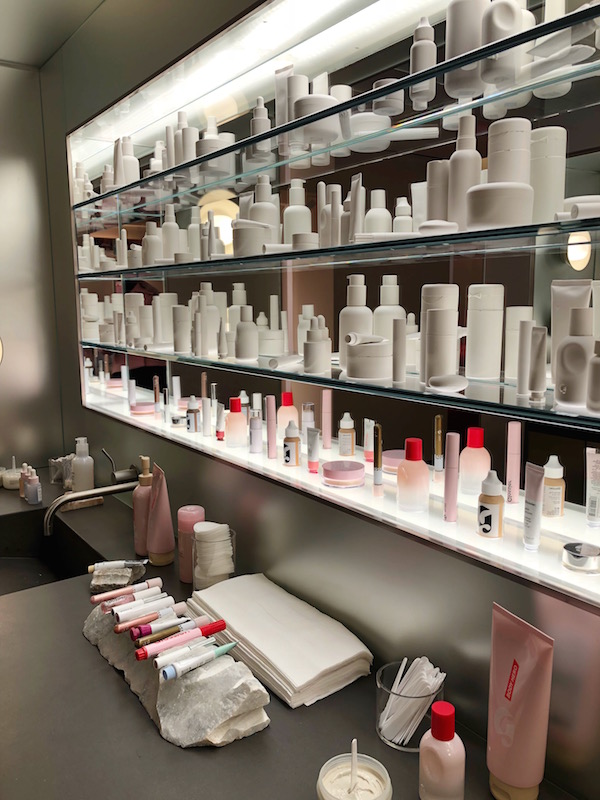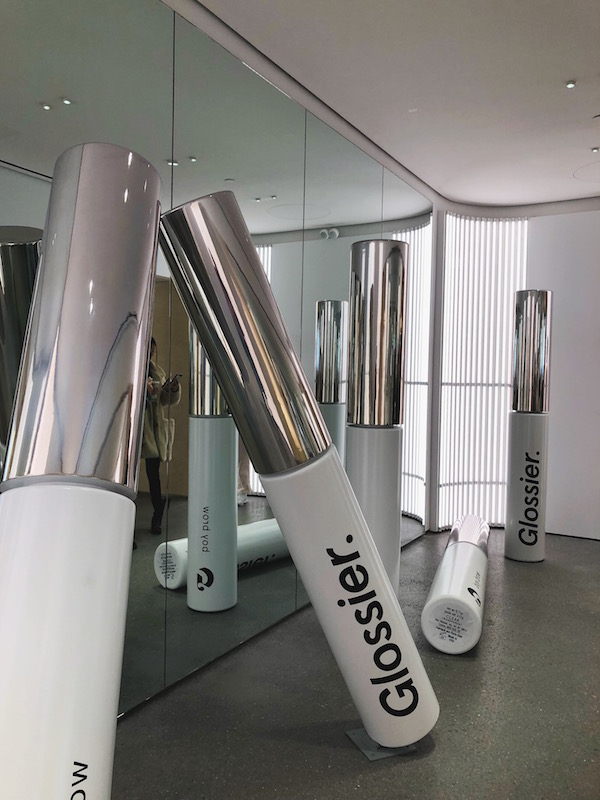 Jeg fik mine første Glossier produkter for 2,5 siden, da min kæreste kom fra New York hjem med den smukkeste æske, der indeholdt en Balm DotCom, en Milky Jelly Cleanser og en Priming Moisturizer. Jeg tror, at englene sang, da jeg fik æsken i hænderne. Og siden det, har de tre produkter været fast inventar i min skønhedsrutine. Jeg har tilmed tilføjet en masse andre Glossier produkter til min samling, der nu også er fast inventar på min badeværelseshylde. Man kan roligt sige, at jeg er stor Glossier fan. Altså, deres univers er lyserødt – selvfølgelig er jeg fan!
På samme måde blev en tur til Glossiers smukke showroom nummer et punkt på min to-do-liste, hver gang, jeg var i New York. Jeg besøgte, uden undtagelse, deres butik, hver gang jeg var her, og jeg fyldte ikke kun min indkøbskurv for at fylde op på min egen badeværelseshylde. Nej, jeg kom med lange indkøbslister fra mine veninder i Købehavn, der havde bedt mig om at købe med hjem til dem også. Jeg blev Glossier-pusher. Da jeg skulle skrive eksamen i brand management på CBS og selv måtte vælge en case, gæt hvad jeg valgte. Trommehvirvel – Glossier! Ps. både min skriftlige og mundtlige eksaminer om Glossier gik super!
Det samme kan man sige om Glossier – det går super for dem. De har fået investeret store millionbeløb af flere omgange, det er et ægte #girlboss brand, grundlagt af girlboss Emily Weiss, der desuden har en forkærlighed for København. Det vil sige, at Danmark og Sverige var det første lande i Europa, som Glossier begyndte at sende til. Danske kvinder kan nu spare turen til New York og købe Glossier online, og på den måde er jeg heller ikke Glossier-pusher mere.
Derudover er Glossier vokset fra deres smukke showroom, og har netop slået dørene op for deres flagship store i New York. Jeg var på besøg på deres første åbningsdag, og butikken er, needless to say, fuldstændig fantastisk og gav mig lyst til at købe endnu én af samtlige af deres produkter. Flyv en tur til New York for at besøge flagshippen – og sæt den som det første punkt på din to-do-liste 😉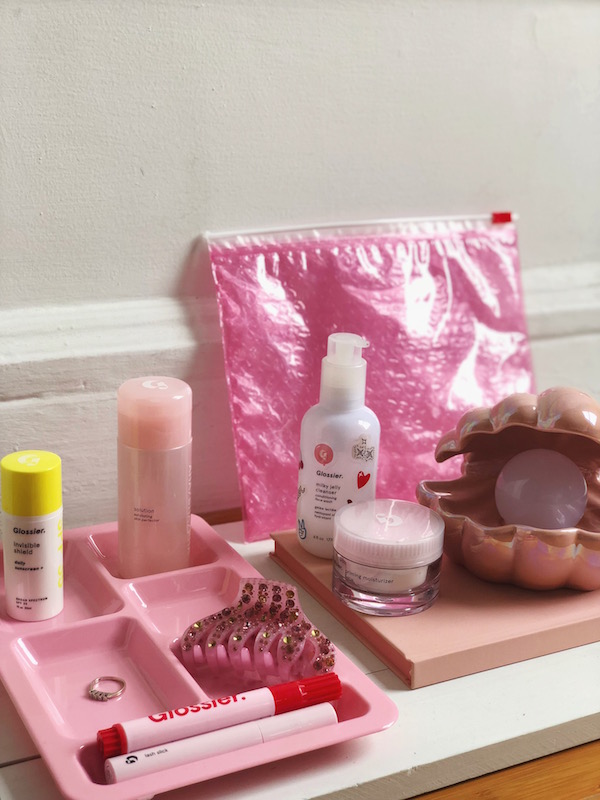 Glossier produkter jeg sværger til:
♥ Balm DotCom – læbepomade der også fungerer som universal pomade til alt. Jeg har altid én på mig.
♥ Milky Jeally Cleanser – hver aften til at rense mit ansigt – om morgenen når jeg orker.
♥ Priming Moisturizer – fugtighedscreme om morgenen inden makeup.
♥ Priming Moisturizer Rich – fugtighedscreme om aftenen.
♥ Solution – på en vatrondel hver aften. Fungerer som en exfoliater, der sluger døde hudceller.
♥ Invisible Shield – Fantastiske solcreme. Fedter ikke. Bruger den hver evig eneste morgen(!!!)
♥ Zit Stick – wonder product til den lejlighedsvise bums.
♥ Body Hero Duo – olie-sæbe i badet og body lotion. Verdens pæneste produkter!
♥ Glossier You – molecule-parfume der dufter forskelligt alt efter, hvem der har den på.
Glossier
123 Lafayette Street
10013 NY