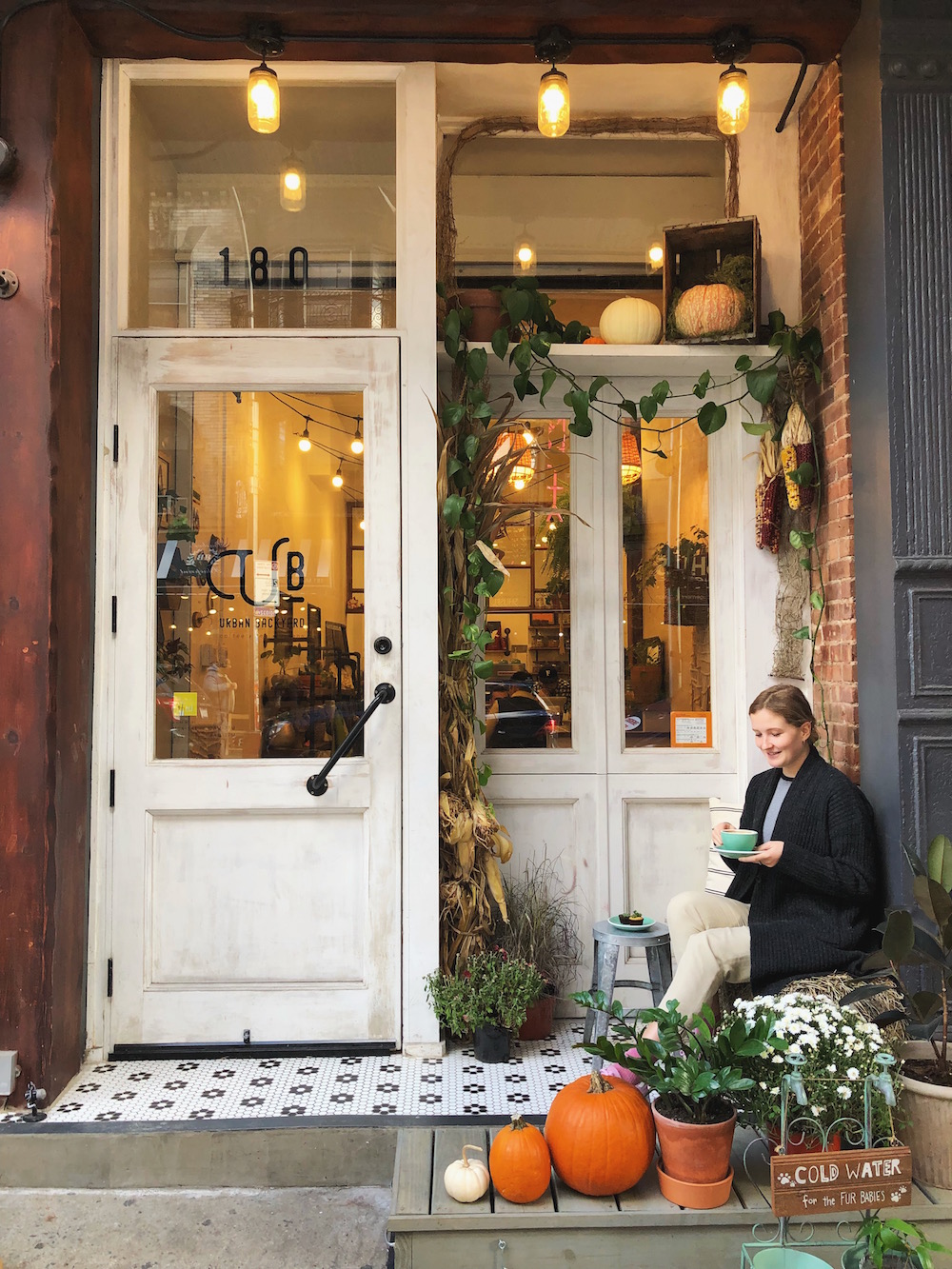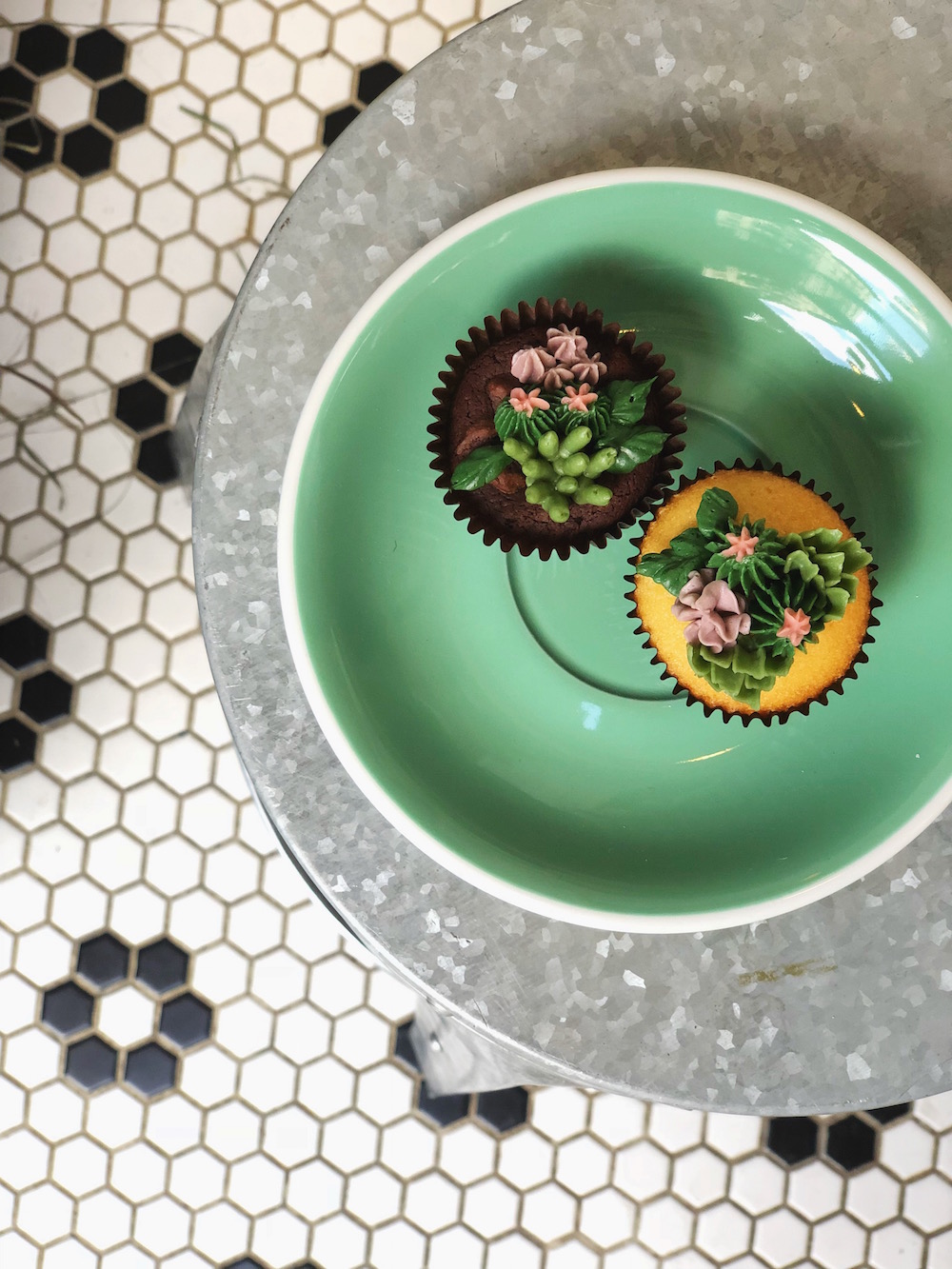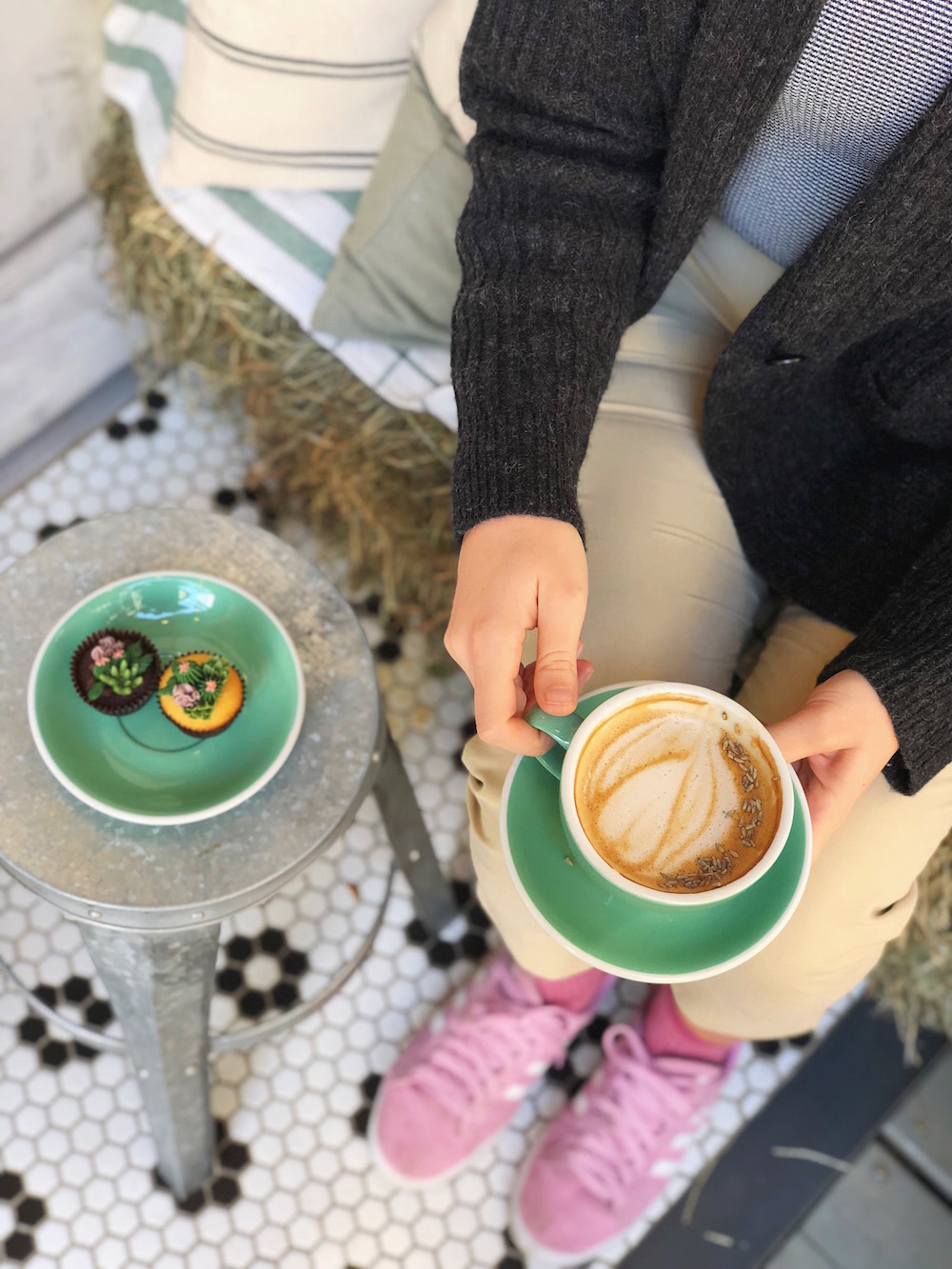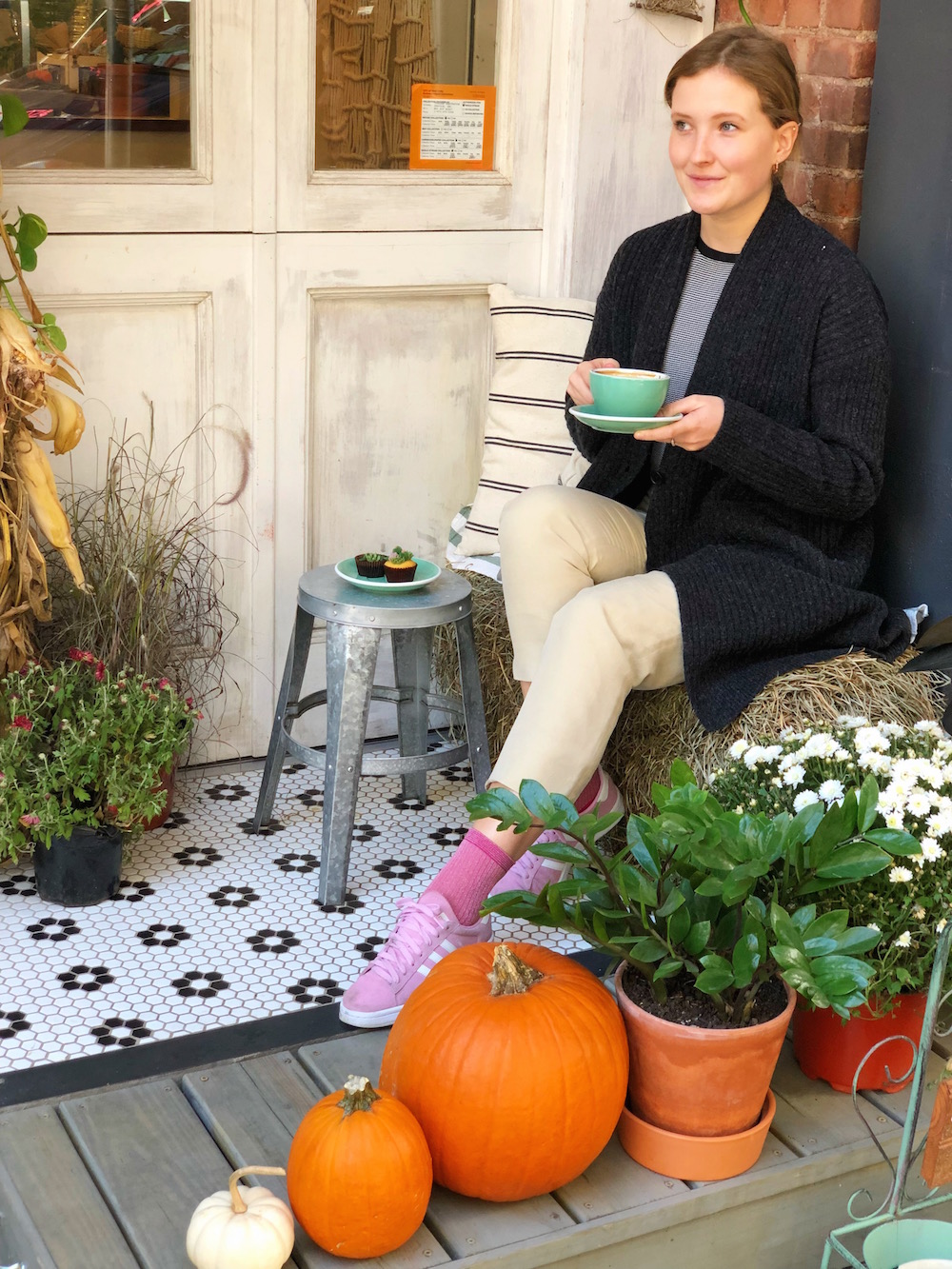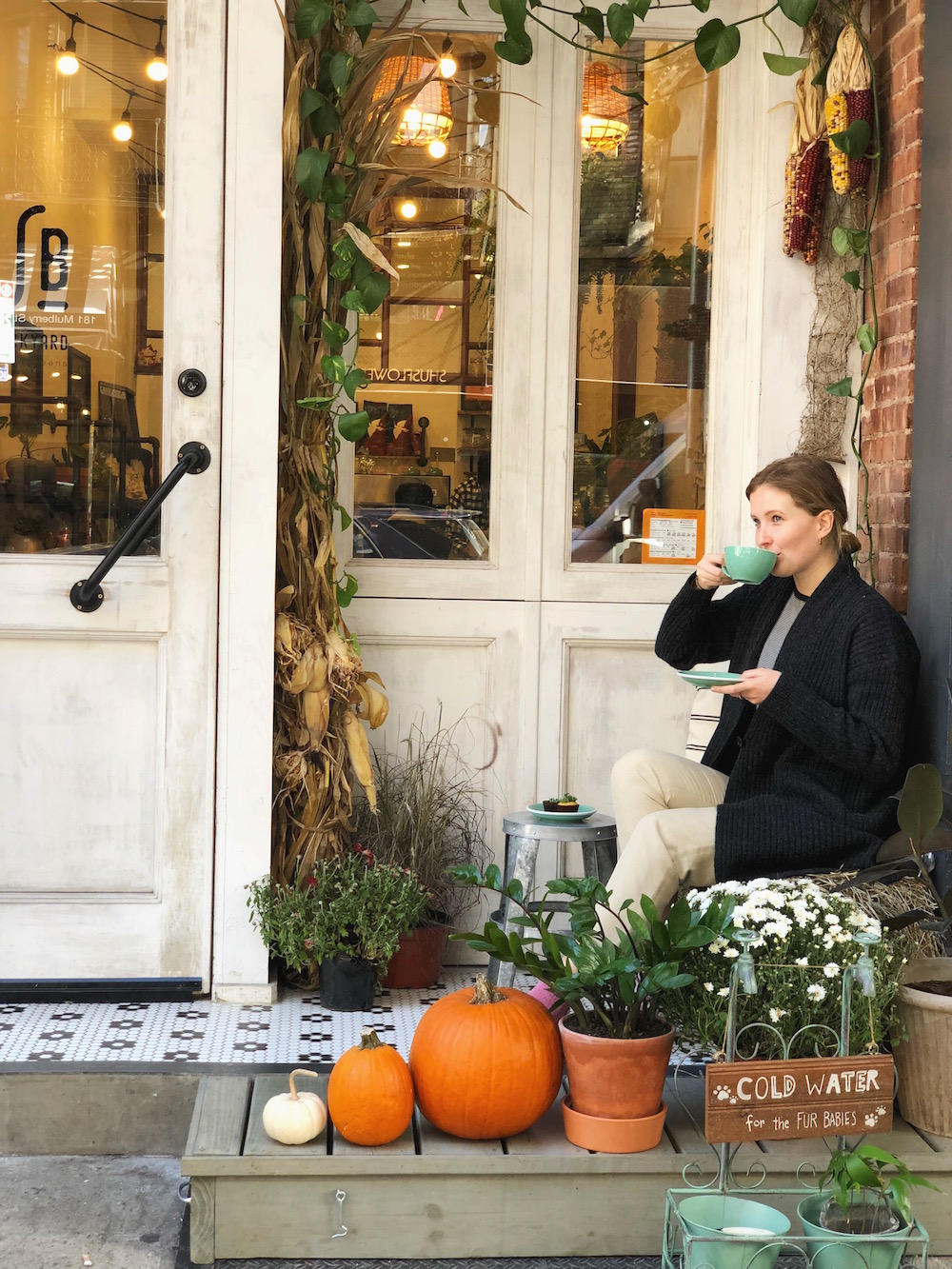 Although I do spend most of my time at Skål, I still find time to explore the city and visit new cafes and restaurants. A cute place that serves even cuter cakes and a good cup of coffee? I'm there! Urban Backyard was no exception. This cafe is nestled into a tiny location in Nolita, one of my favorite NYC neighborhoods in the Soho-area. Fun fact: Nolita stands for North of Little Italy. New York is never shy of using abbreviations.
Urban Backyard is Instagrammable all they way. From the hot drinks; turmeric lattes, lavender lattes, matcha lattes and regular lattes to the homemade, adorable 'succulent' cupcakes, baked goods and pastries. This place is the perfect spot for a pitstop on your Soho-Nolita (window) shopping spree.
Urban Backyard 
180 Mulberry St, New York, NY 10012

Selvom min yndlingscafé selvfølgelig er Skål, og også er her, jeg bruger det meste af min tid, finder jeg også tid til at dyrke min by New York. At udforske og besøge seje spots, cafeer og restauranter. Og når jeg hører om et nyt sted, der serverer en god kop kaffe og fine gaver og også byder på pæn indretning? Så er jeg selvfølgelig på pletten! Urban Backyard var ingen undtagelse. Denne café er lillebitte og ligger i det skønneste lokale i Nolita (bonusinfo: Nolita står for North of Little Italy), der på samme tid er et af mine yndlingsområder i Manhattan.
Urban Backyard er 'instagrammable' hele vejen igennem. Fra de forskellige lattes, der bliver brygget; ingefær, lavendel, kaffe og gurkemeje for at nævne et par af latte-varianterne. Vi prøvede en lavendel- og en gurkemeje latte, og de var begge skønne. Dertil en 'sukkulent-cupcake', der var ligeså sød, som den så ud. Urban Backyard er oplagt til et pitstop, når du er på (window) shopping spree i Sohos skønne udvalg af butikker. Slå dig ned, indenfor eller udenfor, til en kop varm latte og en lille cupcake eller andet bagværk fra det gode udvalg.
Urban Backyard 
180 Mulberry St, New York, NY 10012