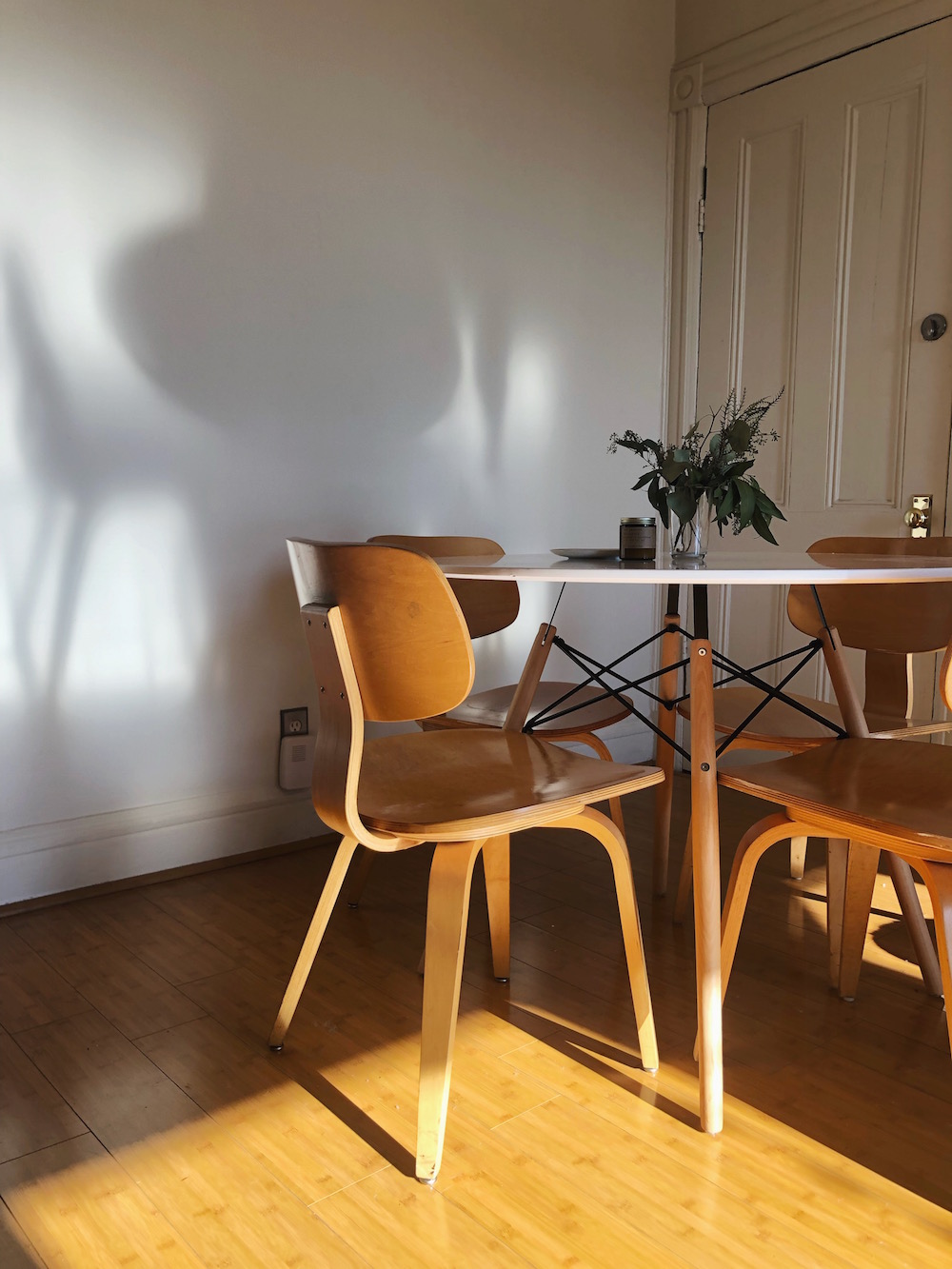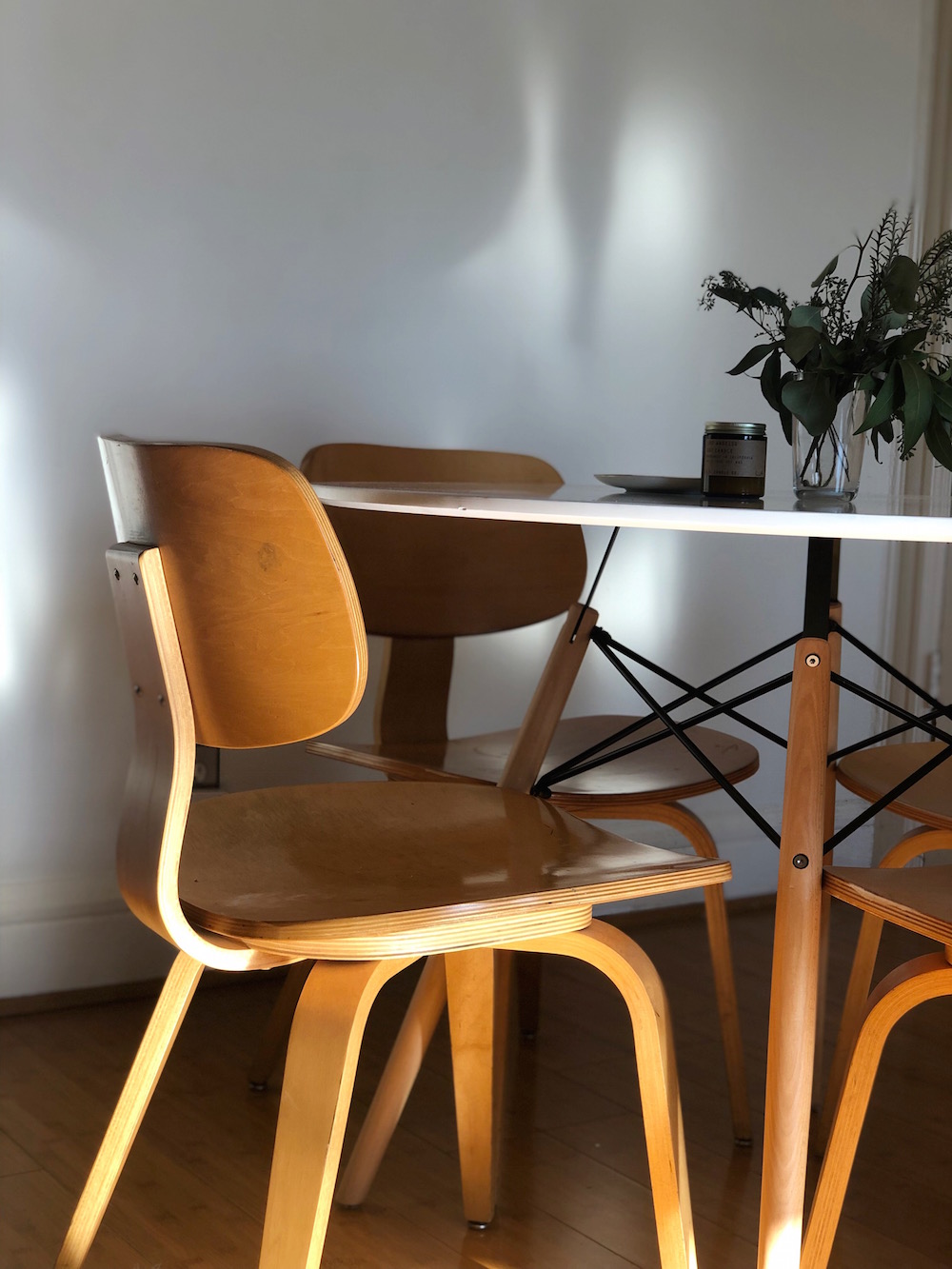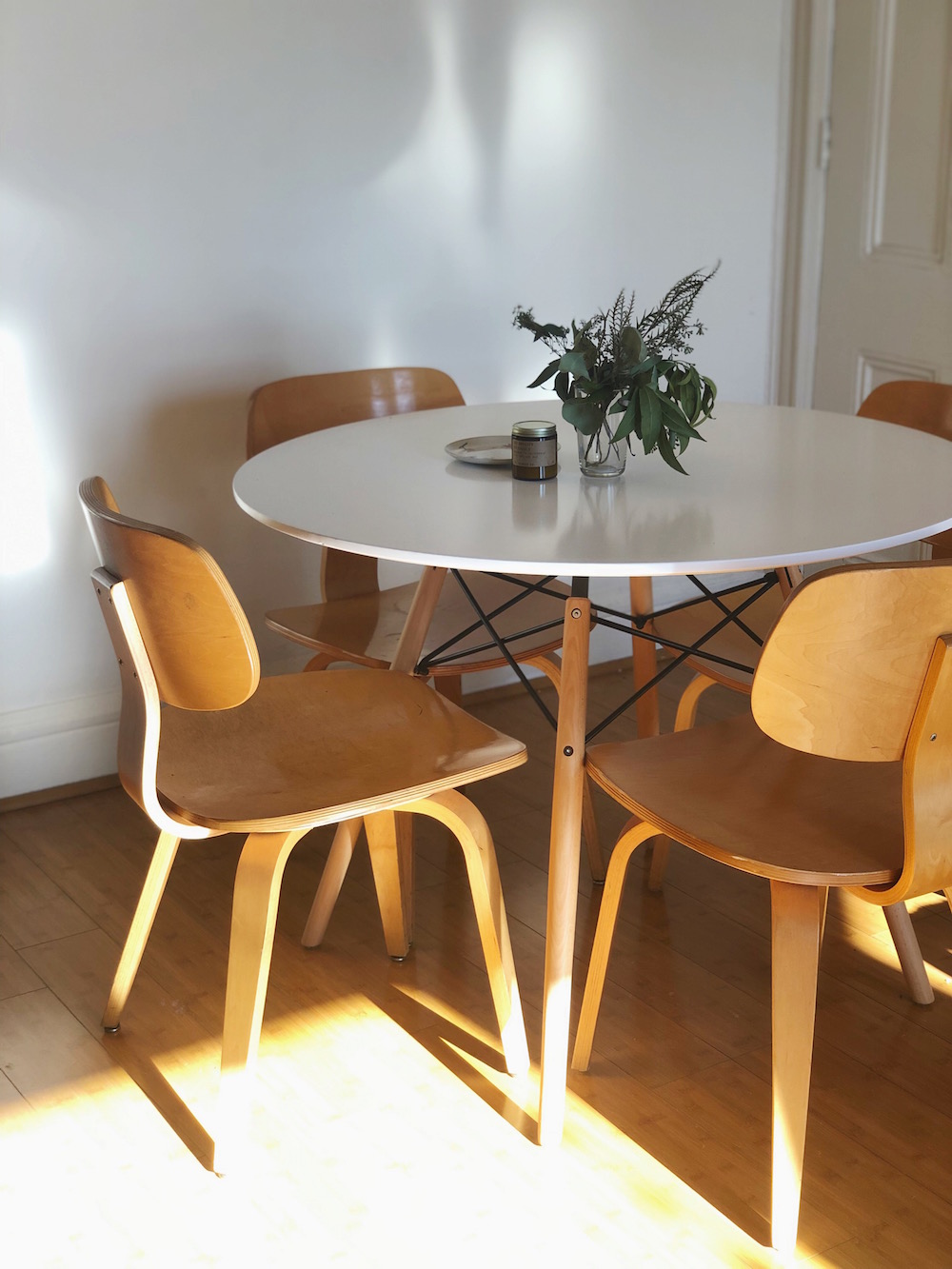 Straight to the story: Last week, my twin brother and sister-in-law flew into NYC from Copenhagen to spend a week with us. My brother has inherited 100% of my dad (and my mom's!) handy-skills. That means, zero percent left for me. My sister-in-law is just as handy as my brother – she's even studying to become a cabinet-maker. They are extremely hands-on, and if something breaks around their house, one of them will be able to fix it within seconds.
Me (and my boyfriend!) not so much. Actually, we are quite the contrary to the above description. My bf grew up with learning that whenever something around the house needed to be fixed, you could pay someone to do it (NYC works this way – you can pay for someone to do anything for you!) I grew up with my dad. And just like math, it was easier for my dad to just do things for me, whether it was assembling a new IKEA closet, hanging a picture or solving an equation, than to have the patience to teach me to do it. Those are the underlying reasons that my bf and I are not handy. Or that I am not good with complicated math.
Fast forward to our new (well, we've been here for four months!) apartment in NYC. Our living room is still half-way empty, and when my brother and sis-in-law arrived last week, the living room also consisted of a tabletop for a dining table lying on the floor, next to it, a set of "we-tried-but-gave-up"-assembled legs for the table. They put down their suitcases and got straight to assembling the dining table in a picture perfect teamwork edition. It took them five minutes. And just like that, we had a dining table! Perfectly assembled! My bf and I had tried for a week but given up.
To my bf's defense, I turn into a not-so-great version of myself when I have to do handy stuff. I feel like a failure. Like I don't know what to do with myself. Like my right arm holds my left hand. That I am not in my right element! Good thing for me, I am usually good at the things I do, and I am not used to having to 'fight' to learn how to do things. So when it rarely happens, I just give up. Not very failure-familiar.
I dream about buying an old cottage house and restoring the whole thing myself. I'll watch house renovation TV shows. I'll look at creative people's project of Instagram, sighing and wishing I was handier and more hands-on creative. On the other hand, I am learning to feel content with the fact that we all have different talents. And just because I am not good with tools, complicated math, assembling furniture and painting, I am #blessed with an abundance of other talents and passions. And isn't that just amazing? That we are all different, all have different things we are good at and enjoy doing? And hopefully, when we are able to work together and bring together our different passions and talents, we can create great things!

Sidste uge fløj min tvillingebror og hans dejlige kæreste til New York for at tilbringe en uge med os. Vi er tvillinger, men på ingen måde ens. Tvært imod, er vi på mange måder diamentrale modsætninger. Både i udseende og personlighed. Heldigvis er vi gode venner og meget tætte! Min bror har arvet 100% af min fars (og min mors!) handy-skills. Det betyder, at der er 0% tilbage til mig. Hans kæreste er lige så handy og kreativ. Hun laver Hængepotter og er i lære som snedker. De er generelt begge to gode med deres hænder og typerne, der lige hænger en lampe op, lapper et cykeldæk og kaster sig ud i andre projekter som at bygge en reol selv.
Min kæreste og jeg er helt anderledes. De bagvedliggende forklaringer er egentlig simple. Han er vokset op med, at når noget skulle fikses, så hyrede man bare en til at gøre det. En billig og nem løsning i New York, hvor du knipser med fingeren, og så er der arbejdskraft der kan hjælpe dig med 'whatever you need'. Jeg er vokset op med en far, der kunne alt. Og også en mor. Så når jeg skulle samle et nyt IKEA-skab, hænge et billede op eller løse en svær ligning i matematik, var det nemmere for alle, at min far bare gjorde det for mig, end at bruge tid og tålmodighed på, at jeg selv lærte det. Og her er så grunden til, at jeg hverken er handy eller god til matematik. Og hvis min far kom til kort, så kunne min mindst-ligeså-handy og matematik-kyndige farfar træde til.
Og fordi jeg altid har haft let ved de ting, jeg er god til, har jeg på samme måde aldrig haft tålmodighed til at lære de ting, der så ikke kom så let til mig. Og nu er vi så i New York, i den lejlighed vi har boet i i fire måneder. Den er stadig halvt indrettet, og vi kommer ikke så meget videre. Derhjemme er jeg vant til at have mine forældre til at hjælpe mig med handy-projekter. Herovre er der ikke så meget hjælp, så det står lidt stille.
Indtil min bror og hans kæreste landede i sidste uge. I vores stue lå der en bordplade til vores nye spisebord på gulvet, og ved siden af den stod et sæt halvt-samlede bordben. De ankom, stillede deres kufferter og gik til makronerne. Inden for fem minutter var spisebordet samlet i en perfekt udgave af teamwork. Det spisebord, som min kæreste og jeg endnu ikke havde fået samlet, på trods af, at vi havde haft det stående i 10 dage.
Til min kærestes forsvar er han ikke helt tabt bag en vogn, når det kommer til handy-work. Det er mere mig. Jeg bliver en nederen udgave af mig selv, når jeg står foran en 'handy-opgave'. Jeg føler mig forkert, ubrugelig, som om mine hænder er skruet forkert på, og jeg ved ikke helt, hvad jeg skal gøre af mig selv. Og det kommer nok af, at jeg ikke er 'vant' til følelsen af at skulle kæmpe for at lære, så hvis jeg ikke kan finde ud af noget med det samme, så giver jeg bare op.
Ironisk nok, fantaserer jeg om at købe et gammelt sommerhus og istandsætte det. Jeg sluger renoveringsprojekter på TV og boligreportager i magasinerne. Jeg sukker over kreative Instagram-profiler med über-kreative ejere og ønsker, at det var mig, der kunne sådan noget. Men på den anden side forsøger jeg også at være glad og tilfeds med, at selvom jeg ikke er handy og god til matematik, så er jeg så heldig at være god til en masse andre ting. Og hvor er det fantastisk at vi alle sammen har forskellige talenter og passioner! Tænk hvilke resultater der kan komme ud af, når vi bruger hinandens kvaliteter og talenter og arbejder sammen. Og hvor er jeg heldig, at jeg har en far, der kan bygge en sej seng til mig, en mor der kan strikke smukke sweatre, og en bror og svigerinde der kan samle et spisebord. Til gengæld kan jeg så rette kommaer i deres jobansøgninger og vigtige emails 😉