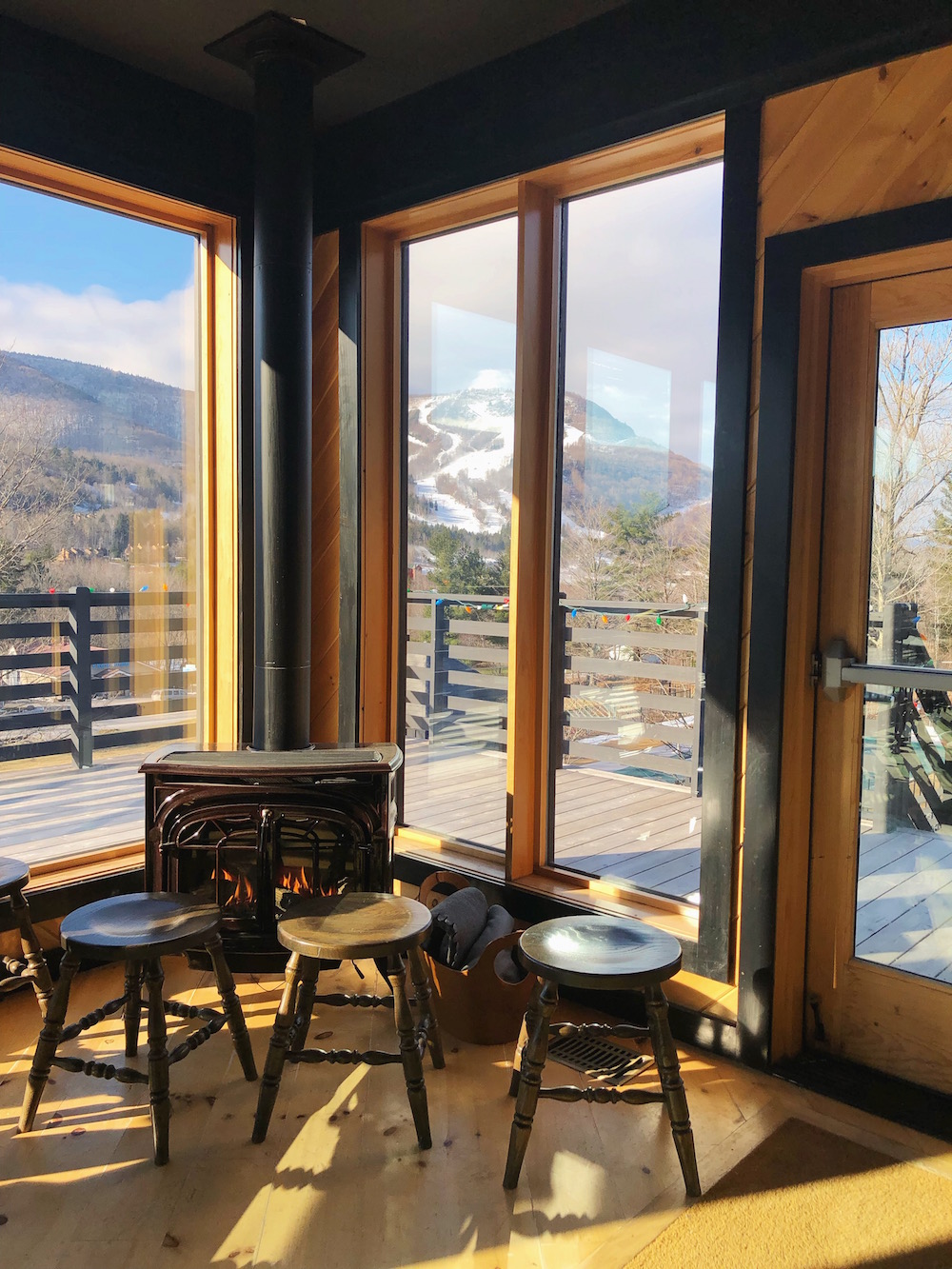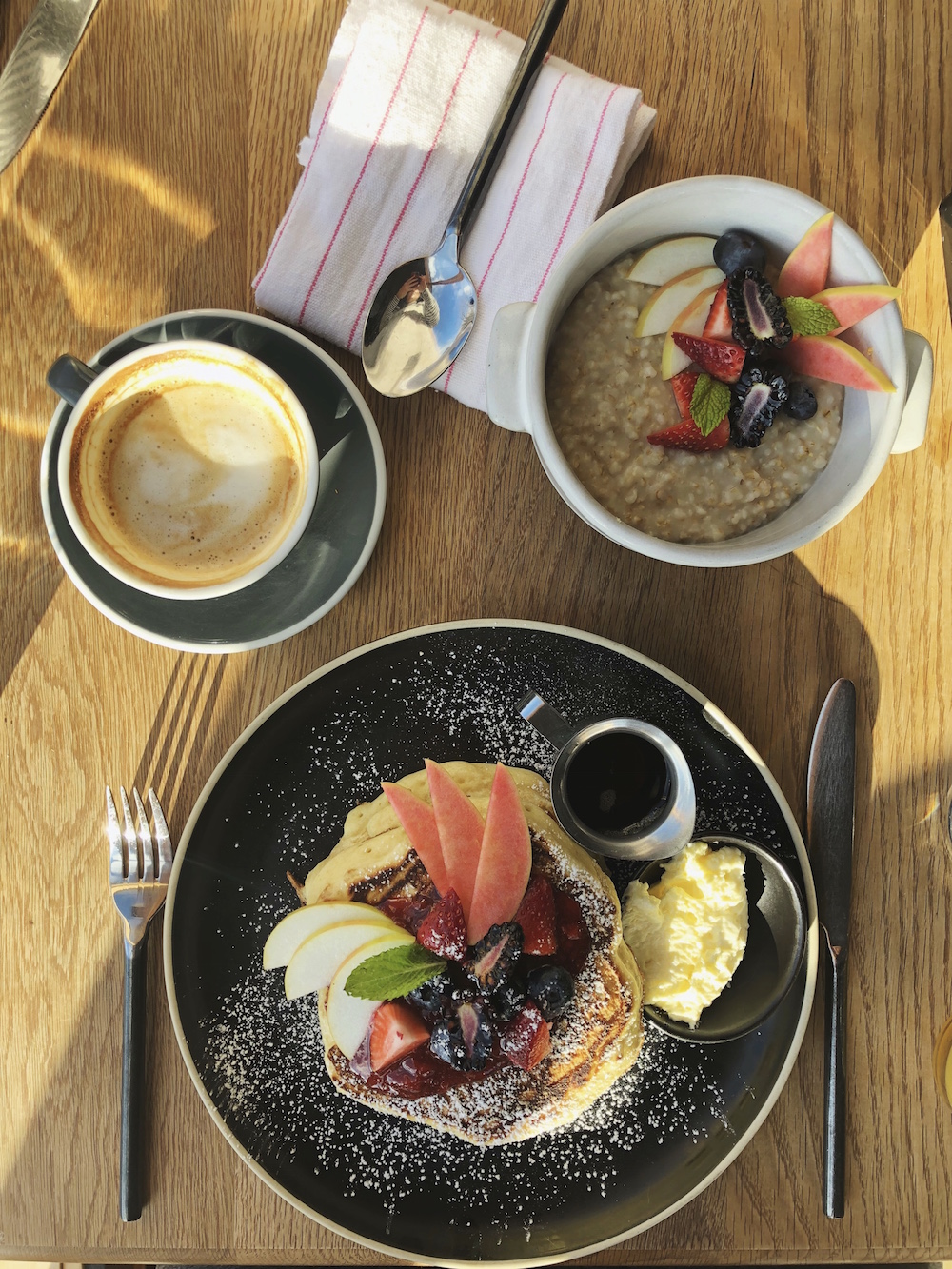 It's Christmas time in New York, and like always, time is flying by! Tomorrow I fly back to Copenhagen for a 10 day Christmas vacation, and on Saturday, my parents, brother and I are taking the drive down to Switzerland to celebrate Christmas eve with my aunt and uncle who have lived there for +10 years. Very exciting! I am hoping for a 'real' Christmas with trips to the mountains and snow. What are your Christmas plans?
Here are 8 things I did this week.  
♥ Spent two nights Upstate in the Catskills, and it was amazing! I am doing a separate post about the hotel and a small guide for spots to visit if you ever go. 
♥ Had dinner and drinks with team Skål — happy to have such a great, fun team at Skål, and of course dinner and drinks were a lot of fun too! It feels like we are one big family <3 
♥ Watched a documentary about people that choose to save up a lot of money so they can retire before they turn 40. It's inspiring because I currently have a lot of thoughts about my own future and what I really wanna do work-wise. 
♥ And speaking of documentaries, J and I watched 'Minding the gap' on Hulu – amazing! Go watch asap. 
♥ Took my new, leather travel bag with personal initials with me on its maiden voyage, and it's a keeper! 
♥ Went a little shopping crazy. For the past nine months, I've restricted myself when it comes to shopping and really given it extra thought when wanting to buy new things and in general, buying 95% of my things second hand. Catskills was packed with amazing vintage shops, so it went a little overboard. 
♥ Had my last day at the office at Tipster in NYC! It's the end of an era and bittersweet, but I am excited for what's next… 
♥ And last day at Tipster means that it's time to go back to school. Starting off with an exam I have to write in January that I am slowly getting started on. Not really looking forward to it as writing exam papers for university definitely isn't my favorite activity.

Det er jul i New York, og NYC er nok den bedste by i hele verden at fejre december i. Her er pyntet så smukt, at det er umuligt ikke at komme i julestemning. Jeg skød måneden igang med besøg fra min bror og hans kæreste, der er jule-fanatiker, så julestemning har der ikke været mangel på. Dog fatter jeg ikke, hvor måneden er forsvundet hen, for det er allerede i morgen, at jeg hopper på en flyver mod København for at holde 10 dages juleferie. På lørdag kører bilen mod Schweiz, hvor mine forældre, min bror og jeg skal fejre et par dages juleferie hos min moster og onkel. Det bliver SÅ hyggeligt. Hvad er jeres juleplaner? 
Udover det, så er her otte ting jeg har lavet den sidste uge. 
♥ Været på to dages hyggetur et par timer nord for New York med J. Vi boede på Scribner's Catskill Lodge, der var helt fantastisk,  og jeg var så glædeligt overrasket over Upstate New York. Vi besøgte byerne Kingston, Catskills, Hudson og Woodstock, og det lignede noget taget ud af en julefilm fra Netflix. Vi har allerede aftalt, at vi skal tilbage igen! Jeg er i gang med en separat guide om de fine steder, vi besøgte, samt hotellet, så stay tuned. 
♥ Var til 'julefrokost' med Team Skål. Først med middag og drinks på en lækker, cubansk restaurant og så øl på den hyggeligste bar, der har pejs inden for. Jeg er så glad for vores dejlige team, vi hygger så meget og det føles mest af alt som en stor familie på caféen <3 
♥ Så 'Stå af hamsterhjulet' på DR1. Her følger man forskellige mennesker, der har besluttet sig for, at 9-5-arbejdet ikke er for dem. Inspirerende, især fordi jeg selv går med mange tanker om, hvad jeg egentlig vil rent fremtids- og arbejdsmæssigt, og hvad der er 'rigtigt' for mig. 
♥ Og når vi nu er ved dokumentarer, så jeg også 'Minding the gap' med J. Helt fantastisk og meget anmelderrost dokumentar, som jeg kun kan anbefale! Vi så den på den amerikanske streaming-tjeneste, Hulu, så jeg er svar skyldig på, hvor den kan ses i Danmark. 
♥ Tog min nye, smukke læder-rejsetaske i brug, og den var med på sin jomfrutur til Catskills. Er så glad for den! 
♥ Og så gik jeg lidt shoppe-amok… De sidste ni måneder har jeg skåret gevaldigt ned på shopping, tænkt nøje over mine køb og generelt købt næsten alt brugt. Catskills var stuvet med de fedeste genbrugsbutikker, og så kunne jeg altså ikke styre mig. Heldigvis gjorde jeg mig nogle gode køb, som jeg allerede har taget i brug. 
♥ Havde min sidste arbejdsdag hos Tipster i New York. En bittersweet oplevelse, men jeg glæder mig til, hvad der nu skal ske. 
♥ Og det betyder også, at det er tid til at skulle tilbage til skolen… I januar skal jeg skrive en eksamen, og det ville være at lyve at sige, at jeg glæder mig. At skrive eksaminer står ikke øverst på min yndlings-aktivitets-liste, og jeg begynder allerede lidt at frygte eksamen og bachelor, som jeg så småt skal i gang med efter januar…