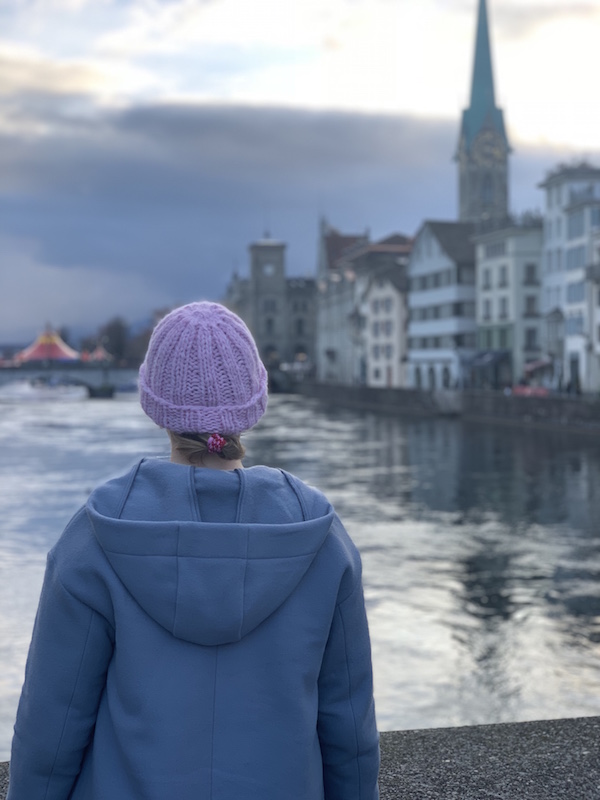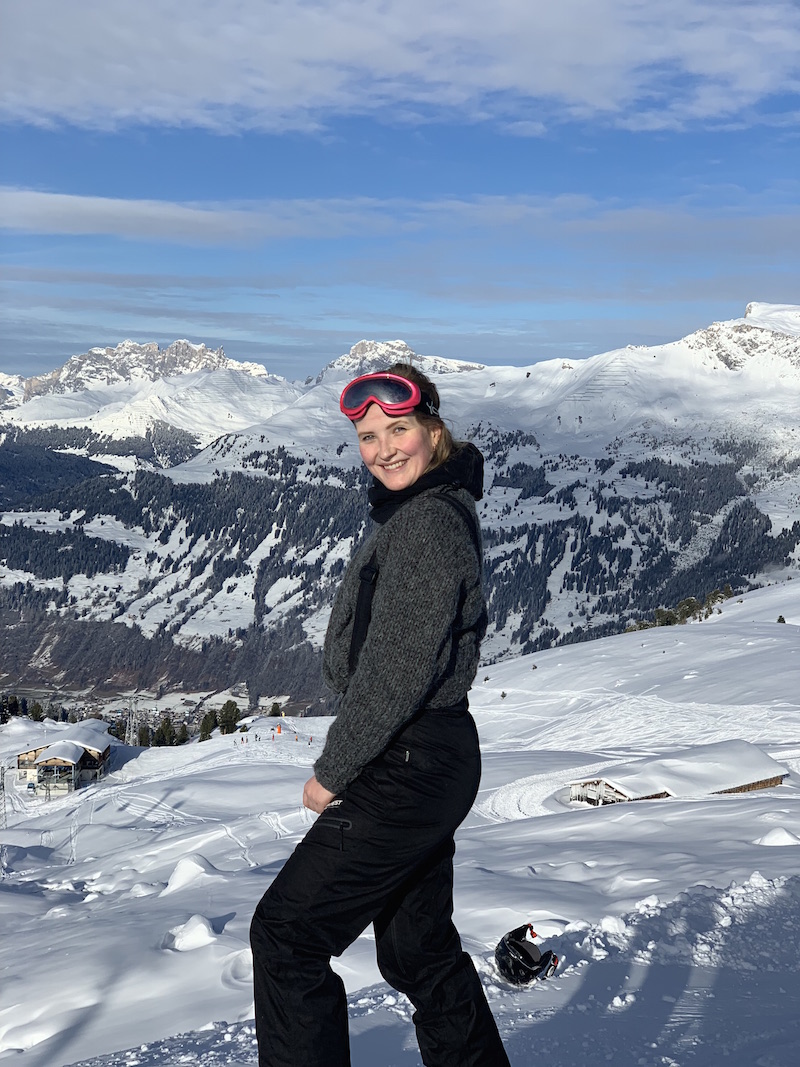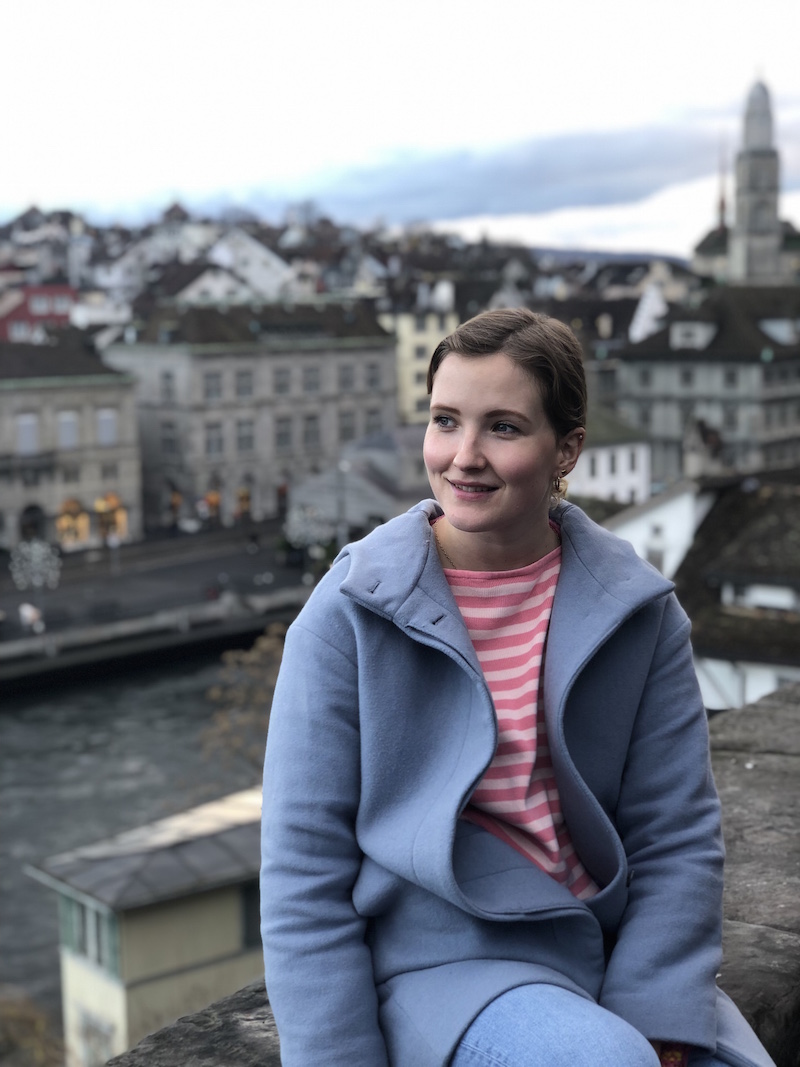 Merry Christmas and happy new year! I am back in NYC after a 10-day Christmas break with my family in Copenhagen and Switzerland. It's been great, but it also feels good to be back in NYC. Now, time for a new Year, new me! Or something. Like I said in my last post, the new year gives me a tad of anxiety because I just feel that time is slipping through my fingers, but on the other side, I am so ready for a new year, new me! Here are my plans and intentions for January.
What I want to do in January…
♥ Enjoy having more time on my hands! I am no longer in an office 9-5 on weekdays, so that means I have way more time to do me.
♥ Write my last exam of my fifth semester on my Bachelor degree. I am not entirely looking forward to writing it because studying just feels so far away, as it's been more than six months since I last stepped foot at my school, but it has to be done, and so it will!
♥ Visit Manhatta, a newly opened restaurant in lower Manhattan with magnificent views, with J.
♥Book a tour at the Tenement Museum in Lower East Side. It's been on my list for ages.
♥ Go to Miami….. Not planned at all, but a dream. My bf has family that lives there and we've been twice before. But my best friend from Copenhagen is going at the end of January which means I have yet another reason to go! Oh, and the sun always shines in Miami, unlike NYC that gets quite cold in January. I could go for some sun and beaching 😉
♥ Finally get around to create a website for Skål.
I especially look forward to…
♥Having more time on my hands – which means that I want to try and start cooking. I don't cook at all, and it's becoming a bit embarrassing. I wanna force myself to take time to do some meal planning and grocery shopping and actually become better at cooking. Now is the time!
♥Doing yoga at Healhaus, the cutest yoga studio and café owned by my NYC friend, who, funny enough, is half-Danish!
What I am watching and reading…
♥ First off, a recommendation for two documentaries I watched recently that were both great! Minding the Gap about skaters in a small town in Illinois who are all dealing with different things, and The American Meme on Netflix, a good documentary about influencers and social media that really resonated with me.
♥ Black Mirror! YEEEEEES! Finally back on Netflix.
♥ My Brilliant Friend on HBO, based on the book by Elena Ferrante. Oh so good – the book's been on my reading list for ever, but the show came on before I even started. I still wanna read the book, though!
I am grateful that…
♥I am healthy, and alive, living in NYC with my love. Trying to take one day at a time and to not get too freaked out about our very unsettled future.
Jeg er tilbage på pinden i NYC efter en skøn juleferie i København og Schweiz med to solrige dage på ski. Det har været så sjovt og dejligt at være sammen med min familie, men det føles nu også rart at være tilbage i NYC hos J og Skål. New Year, new me. Eller noget i den stil. Jeg skrev tidligere, at jeg ikke er så vild med nytår, fordi jeg føler at tiden forsvinder mellem hænderne på mig, men jeg forsøger at tænke, at glasset er halvt fyldt fremfor halv tomt og glæder mig til et nyt år, som jeg kan gøre endnu bedre, fordi i takt med at tiden går og klokken slår, så bliver jeg selv ældre og klogere og mere bevidst om, hvordan jeg er mig, og hvordan jeg gerne vil udforme mit liv! Derfor til mine planer, drømme og intentioner for januar 2019 (gisp!).
I januar vil jeg…
♥ Nyde at jeg har meget mere tid til mine egne projekter, fordi jeg ikke længere er bundet til et 9-5 job.
♥ Skrive min sidste eksamen på mit femte semester af min bachelor. Jeg er ikke just gearet til det, for jeg har ikke sat fod på CBS siden juni, så studiet føles ret langt væk, og jeg tror, det bliver lidt svært at komme ind i hele den akademiske-tænkning-studie-skrivning igen, men skrive skal den, og det bliver så fedt at krydse den af to-do-listen! Et step tætter på min bachelor, wuhu!
♥ Spise på Manhatta med J, en nyåbnet restaurant i New York med den smukkeste udsigt fra 60. etage eller deromkring.
♥ Opleve Tenement Museum, New Yorks svar på Frilandsmuseet, hvor man får lov at opleve New York i 1920'erne gengivet af skuespillere.
♥ Måske en tur til Miami? Min kæreste har familie der, og vi har været af sted to gange før. Man kan flyve billigt fra New York, og en af mine bedste veninder fra København skal af sted i slut januar, og det kunne være ret sjovt at tage ned og møde hende og nyde sol og strand.
♥ Lave en hjemmeside til Skål!
Jeg glæder mig især til…
♥Virkelig at nyde at jeg har mere tid til mine egne projekter på trods af, at jeg stadig skal skrive eksamen, blog, freelance og lave hjemmeside til Skål.
♥ Mere tid betyder, at jeg har sat mig for, at jeg for alvor vil til at lave mad. Det er ved at være lidt latterligt, at jeg hverken kan eller gider lave mig, og nu er tiden inde til, at jeg vil lave mad. Jeg vil forsøge at sætte tid af til at planlægge, hvad for noget mad, jeg vil lave og så også bruge tid på at købe ind, så jeg virkelig forsøger at skabe de bedste rammer for mit madlavningsprojekt. Og nå ja, så vil jeg lave vegetarisk mad, for J skal tvinges til at spise mindre kød. Wish me luck – både med at lave mad og få J til at droppe kød! 😉
♥ Til yoga hos Healhaus – også noget jeg ikke kunne kombinere med mit 9-5-job. Men nu er tiden inde! Min NYC-veninde, der sjovt nok er halvt-dansker, ejer Healhaus – det fineste, kombinerede café og yogastudie.
Hvad jeg skal se og læse…
♥Først og fremmest to anbefalinger til fantastiske dokumentarer, jeg har set for nylig. Minding the Gap, der handler om en gruppe skater-venner i en lille by i Illinois, der alle dealer med hver deres ret alvorlige problemer og familie-baggrunde. The American Meme på Netflix, en dokumentar om influencere og sociale medier, der virkelig gav genlyd hos mig.
♥ Black Mirror! YEEEEEES! Endelig tilbage på Netflix, og jeg kan ikke vente!
♥ My Brilliant Friend (Min geniale veninde) på HBO , baseret på bogen af samme navn skrevet af den italienske forfatter Elena Ferrante. Så, så god! Asta har i årevis fortalt mig, at jeg skulle læse bogen, og den har stået øverst på min liste, men nu kom serien mig i forkøbet. Den har bare bekræftet, at jeg skal læse bogen!
Jeg er taknemmelig for…
♥At jeg er rask og elsket af mine fantastiske venner og familie.
♥ At jeg bor i New York med min dejlige kæreste, som jeg nu har været sammen med i over fire år. At vores fremtid er usikker, fordi vi ikke lige ved, hvor vi vil og skal og kan bo, forsøger jeg ikke at tænke så meget over…