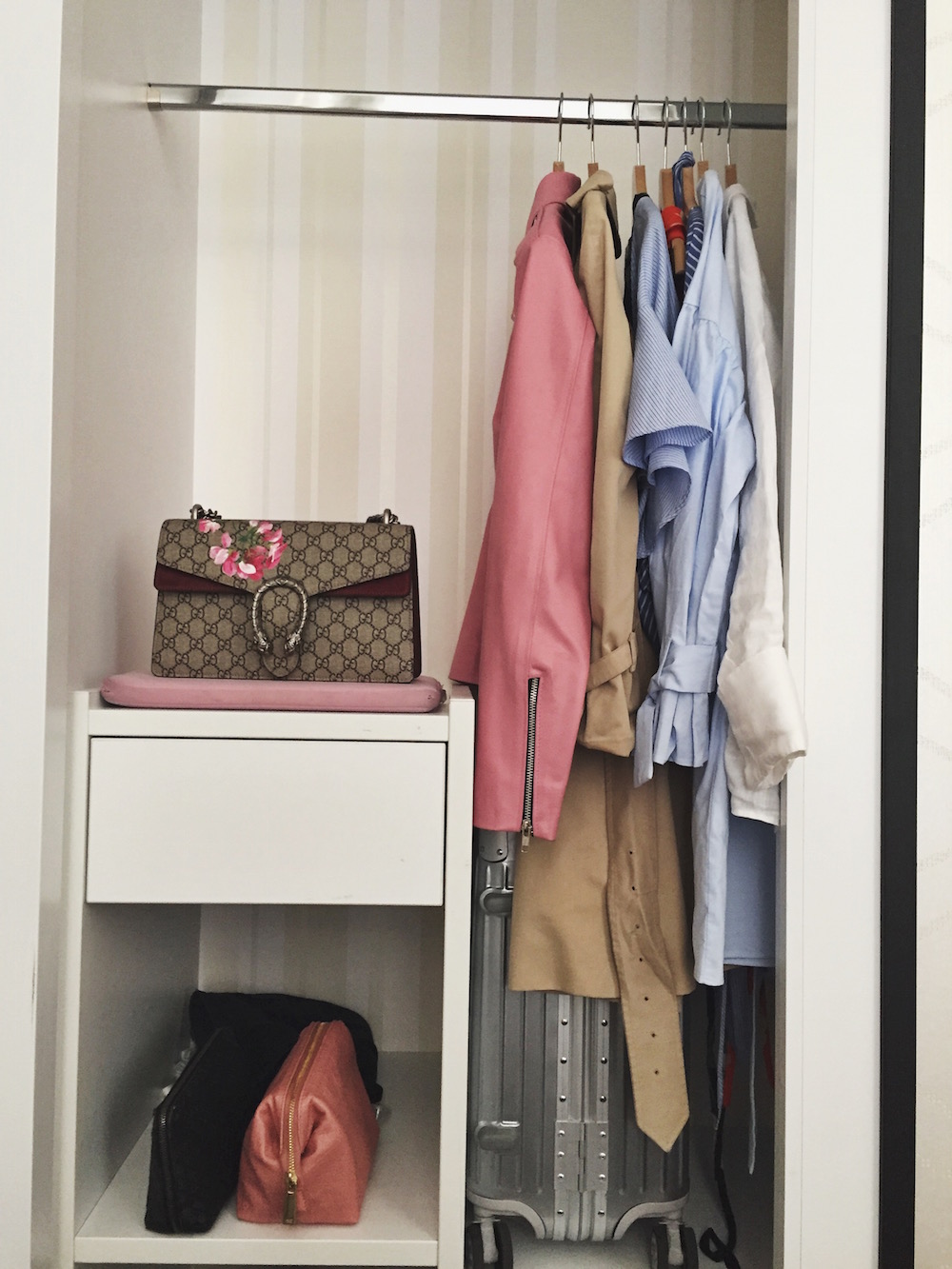 Arriving in 2019 had me not only thinking back on my life in 2018 and what I wanted out of 2019. It also had me thinking about my money and how, ideally, I'd like to spend them in 2019. The goal? To sustain a life that makes me happy. A life where I spend money on things that actually bring me joy.
$100 on coffee?!
I work for Spiir, a Scandinavian(soon international) personal finances app that gamifies your money and shows you how you're spending them. It's the best app ever! Since I started using the app, I've been on a journey with my money and found out where my money actually goes. What do I spend money on and is this the right way for me to spend money?
Spiir was the app that had me finding out that I spend $100 on to-go coffee one month back in 2017. That made me go on a serious coffee detox. Now I buy one-two to-go-coffees a month! That's definitely an improvement, thanks to Spiir for opening my eyes!
At the end of every year, Spiir releases an 'annual card' that gives you an overview of how all your money was spent during the year. It's subdivided into categories so you see what categories are the ones where you spend a lot of money. No surprise, the "clothes, shoes and accessories" category was the one, where I've spend a lot of money in 2018. Actually, in 2018, I've spent $2,775 on clothes, shoes and accessories.
Crazy spending in 2017
That's a huge difference if I check how much money I spend on clothes in 2017. That year, I spent no less than $4,850 – a number that was way too high for me. However, the number was high because 2017 was also the year where I saved and saved and spoiled myself with a Gucci bag that I'd been eyeing and dreaming about for months! But besides that Gucci bag, I looked in my closet and I could not see where all that money was hanging. Spending that much money had not resulted in joy for me.
I changed my shopping habits drastically in 2018
So for 2018, I decided to change. I wanted to spend less money on clothes. And I wanted to generally buy second-hand and vintage clothes, because – the environment!
My general rule for shopping was that I wanted to spend $150 on clothing a month. Looking at my total spend in 2018, I did not quite succeed to stay within that budget. But I am still satisfied because I know how much my relationship with spending money has changed in 2018. It's been a journey of understanding myself better, buying less stuff that I don't actually need, taking a pause to ask myself "do I really need this?!" when I am tempted, and in general buying 90% of my stuff used.
My 2019 shopping goal
In 2019, I actually wanna stick to my goal of spending $150 (or less!) a month. That will make a total of $1800 a year. If I am spending more than $150 one month, I'll have to make up for it the next month by spending less. Besides from that, I wanna jump on the 10 pieces-challenge. In 2019, I can only buy 10 clothing items from new. The rest will have to be second-hand – which is fine by me. I  am becoming an avid second-hand shopper and the hunt for cool items is so much more fun than just going to H&M and getting what everybody else has. That has become too easy for me 😉

At springe ind i 2019 fik mig til at reflektere over det forgangne år men også til at tænke over, hvad jeg gerne ville have ud af 2019. Men udover de mere personlige mål og drømme, så har jeg også gjort mig nogle tanker over, hvordan jeg gerne vil bruge penge i det nye år. Det er nemlig blevet vigtigt for mig, at jeg bruger mine penge på at understøtte det, der gør mig glad.
600 kroner på kaffe?!
Jeg arbejder for Spiir, den danske, mega-seje penge-app (og hvis du ikke har Spiir endnu, så kan det kun gå for langsomt at du får downloadet den!) 😉 Spiir gamificerer dine penge og viser dig et overskueligt overblik over, hvor  dine penge ryger hen. Det er simpelthen en app made in heaven. Siden jeg selv begyndte at bruge Spiir for halvandet år siden, har mit forhold til mine penge ændret sig fuldstændig. Jeg har været på en slags rejse i mine penge og mit forbrug og virkelig fået øjnene op for, hvor mine penge forsvinder hen – takket være appen.
Spiir hjalp mig blandt andet til at  finde ud af, at jeg én måned brugte 600 kroner på kaffe. Det er jo helt vildt, og appen hjalp mig så til at stoppe denne vane.
I slutningen af året udgiver Spiir et 'årskort', der viser dig, hvordan du har brugt dine penge i året, der gik. Pengene er opdelt ind i kategorier, og det var ikke nogen stor overraskelse, at den kategori, jeg havde brugt flest penge på i 2018 var tøj, sko og accesories. Helt præcist brugte jeg 17.960 kroner på tøj i 2018.
Men jeg brugte endnu mere i 2017…
Det er en kæmpe forskel fra, hvor mange penge jeg brugte i 2017. Her var tallet nemlig på intet mindre end 31.380 kroner. Phew! Det var dog lige det men, at en stor del af det beløb gik til en Gucci-taske, som jeg købte til mig selv i 2017. Den havde jeg drømt om, tænkt på og savlet over i månedsvis. Jeg sparede op og besluttede mig for virkelig at forkæle mig selv. I sidste ende, mit arbejde, mine hårdtopsparede- og tjente penge, mit valg. Det skrev jeg også lidt om her, da jeg mødte et par forargede reaktioner over mit køb.
Men bortset fra taske-købet, synes jeg stadig, at det var alt for mange penge at bruge på tøj. Især fordi jeg åbnede mit skab, og her kunne jeg altså ikke se, hvad alle de penge var gået til. Det havde altså ikke medbragt glæde og lykke at bruge alle de penge. Derfor ville jeg altså ændre lidt på mine shoppe-vaner!
Derfor ændrede jeg mine shoppevaner i 2018…
Og det gjorde jeg så i 2018! Målet var at jeg ville bruge langt færre penge på shopping, og jeg ville købe størstedelen brugt. Mest for miljøets skyld men også for min pengepungs skyld.
Min tommelfingerregel var, at jeg måtte bruge 1.000 kroner om måneden på tøj. Hvis jeg ser på, hvad jeg endte med at bruge i 2018, så holdt det budget desværre ikke helt. Men jeg er stadig ret tilfreds, fordi jeg ved, hvor meget mine shoppevaner har ændret sig. Jeg køber (næsten!) aldrig på impuls, og jeg er meget kritisk overfor mig selv og overvejer køb længe. Jeg havde endda også hele måneder, hvor jeg slet ikke shoppede! Derudover har jeg købt langt størstedelen af mine tøjindkøb brugt i 2018. Det har altså været et succesfuldt år i forhold til min forståelse af mig selv og min måde at shoppe på!
Mit shoppe-mål for 2019
I 2019 vil jeg fortsætte med de gode shoppevaner. Jeg vil holde fast i ikke at bruge mere end 1.000 kroner om måneden på tøj, altså 12.000 kroner om året. Skulle det ske, at jeg overskrider det budget én måned, skal jeg bruge dét mindre den næste måned, så jeg i sidste ende rammer 12.000 kroner og ikke én krone mere 😉 Derudover vil jeg hoppe med på #10stykkertøji2019, hvor man kun må købe 10 stykker tøj fra ny.
Det kan jeg sagtens klare, fordi jeg i forvejen køber størstedelen brugt, men det er stadig sjovt at håndgribeliggøre mål og ønsker! Jeg er blevet kæmpe fan af genbrug. Det er meget sjovere at gå på jagt efter items, man ønsker sig end bare at hoppe i H&M og købe det samme, som alle andre har. Det er for nemt 😉 Og i sidste ende bringer hvert item meget mere glæde og betydning, fordi det har en historie, man kan huske.
Udfordring accepteret! Jeg har allerede sat forbrugsmålet i min Spiir-app. I 2010 er jeg klar på at bruge mine penge endnu bedre! Udelukkende på ting der gør mig glad <3