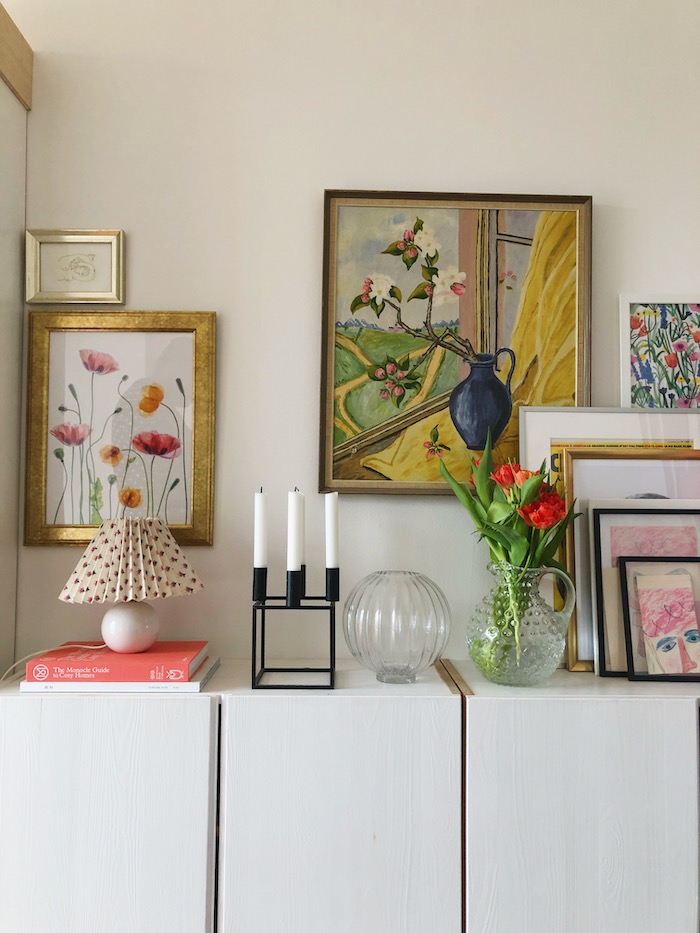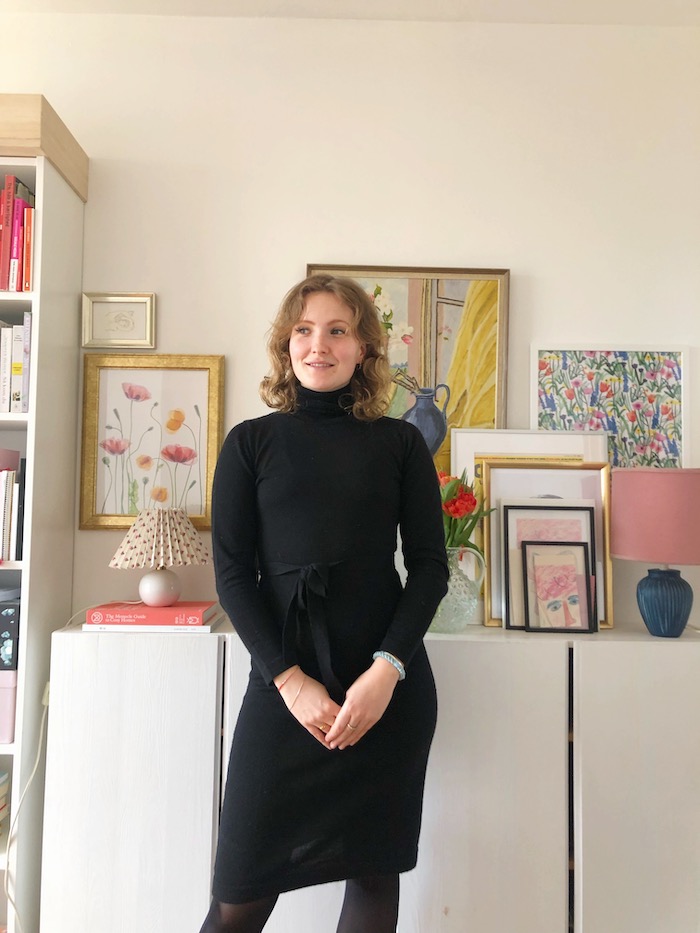 Since I was in my second year of high school in 2011, I've suffered from tension headaches. Pretty severe headaches that would come knocking the door for no apparent reason, get inside and overstay their welcome for up to two weeks before bidding their farewells. A few days after, they would come back knocking the door again.
And in those seven years, the headaches have been going on for, I've tried almost everything. Chiropractor, physiotherapy, osteopathy, craniosacral massage, x-ray, ct scan, eye doctor, dentist, migraine medicine, acupuncture, smart pillows, yoga, meditation, stretching, headache diaries, drinking tons of water, eating very little refined sugar, generally living healthy. Nothing has helped. And the worst part is that even when writing the headache diaries, I have not been able to detect a pattern in when the headaches arrive and if there are any specific reasons or things I am doing wrong. Most of the time, I'll be asleep and wake up with the headache, like it comes knocking in the middle of the night.
I am not sure that I've ever included much about my headache on the blog. Just like I have a lot of people in my life that don't really know that I suffer from them. That's my choice and attempt to not let the headaches take up more space in my life than they already do. In a bad month, I'll have headaches 25 out of 30 days.
Needless to say, it's very difficult to live with and definitely put a strain on my life. It's a vicious circle – when the headaches arrive, I am not able to perform the way I want to perform, I lose my motivation because of the pain, and ultimately, I get mad at myself for not performing as I think I should. That vicious circle definitely does not help make the headaches disappear faster, and I am caught.
After years of back-and-forths with doctors both in Berlin and Copenhagen, I was finally transmitted to the headache hospital in Copenhagen. After filling out tons of papers, anxiety and depression documents and yet another headache diary, I went to the hospital appointment last week.
The verdict? I suffer from chronic tension headache. There isn't really much I can actively do to avoid it that I am not already doing. The reason, according to the doctor, is to be found mentally. Signs of stress, worries, and anxiety show their true face in the form of tension headaches. So instead of anxiety attacks and other classic signs of stress, I get tension headaches. Phew. That's a mouthful to take in. However, I was happy to be confirmed that there isn't really anything I can do to control it better that I haven't already done.
Now I will start treatment. I've been prescribed a form of antidepressant medicine in a small dose. As the doctor explained, a lot of medicine is made to treat one sort of illness, but it also works to treat other sorts of illnesses. That's the case with this medicine – in the smaller dose, it works as a nerve medicine. I will also start another round of physiotherapy at the hospital where the physiotherapists are specialized in treating tension headaches. After the physiotherapy, I will start with a therapist who will hopefully be able to help me with the underlying, subconscious stress and anxiety I carry around.
Of course, taking medicine comes with a list of possible side effects and going to treatment is time-consuming. If anything, I wish that I didn't suffer at all from these headaches. But I am happy and optimistic about trying this treatment and I hope that this will finally help because having to make my everyday life work with chronic tension headaches gets very difficult at times.
I'd be grateful to hear if any of you deal with tension headaches as well and if there has been anything else that could help you deal with the headaches?

Da jeg gik i 2.g i 2011 blev jeg pludselig ramt af hovedpine. Det havde jeg ellers aldrig haft før. Ret slemme hovedpiner, der ville banke på uden nogen specifik grund, komme inden for og blive i op til to uger, før de endelig sagde farvel og tak. Et par dage efter, kom hovedpinen atter igen og bankede på. Og det har stået på lige siden.
I de syv år, hvor jeg alt for ofte har haft besøg af hovedpinen, har jeg prøvet nærmest alt. Kiropraktor, fysioterapi, osteopati, kraniosakral, røntgen, MR-scanning, øjenlæge, tandlæge, migrænemedicin, akupunktur, smarte puder, yoga, meditation, strækøvelser, hovedpinedagbøger, drukket mere vand end hvad godt er, holdt mig fra sukker, levet sundt og trænet efter bogen. Alt uden bedring. Og selv med de udførlige hovedpinedagbøger, har jeg ikke kunnet gennemskue et system i, hvornår hovedpinerne kommer, og om der er noget mønster i, hvad der fremprovokerer dem, hvad jeg gør forkert. Det meste af tiden vågner jeg op med hovedpinen. Som om den kommer snigende i nattens mulm og mørke, når jeg sover.
Jeg tror ikke, at jeg nogensinde har delt noget om min hovedpine her på bloggen. På samme måde er der mange mennesker i mit liv, der egentlig ikke ved, at jeg lider af dem. Det er nok et bevidst valg, fordi jeg forsøger at lade være med at give hovedpinen lov til at fylde for meget i mit liv. Hvis jeg ikke taler om dem og giver dem opmærksomhed, så forsvinder de måske. Men på en dårlig måned, har jeg hovedpine 25 ud af 30 dage.
Det altså dybt invaliderende at lide med, og selvfølgelig fylder det alt for meget i mit liv. Fylder det med smerte, dårligdom og får mig helt i kulkælderen, når det er værst. Det er en ond cirkel. Når hovedpinen banker på, kan jeg ikke overskue alt det, jeg har på to-do-listen. Så bliver jeg skuffet over min egen præstation og mangel på samme. Så mister jeg motivationen og bliver vred på mig selv. Og hovedpinen bliver værre. Jeg er fanget.
Efter mange års frem og tilbage og forskellige undersøgelser og behandlinger hos læger både i Berlin og København, fik jeg endelig en henvisning til hovedpinecentret på Rigshospitalet. Jeg skulle udfylde et hav af papirer, spørgeskemaer og endnu en hovedpinedagbog. Og i sidste uge var jeg endelig til konsultation.
Dommen? Jeg lider af kronisk spændingshovedpine. Der er ikke så meget, jeg aktivt kan gøre for at undgå det, som jeg ikke gør i forvejen. Faktisk sagde lægen, at det nok kommer fra, at jeg spænder op, ubevidst og sikkert i min søvn. Grunden til det skal findes mentalt. Mine bekymringer, stress og angst viser sig i hovedpiner frem for i angstanfald eller andre typiske stress-symptomer. Puha. Sikke en mundfuld. Og hvor er det uhyggeligt, at der er så stærke forbindelser mellem psyken og vores kroppe.
Så nu starter jeg en ny behandling. Jeg har fået ordineret en type antidepressiver i en meget lille dosis. Som overlægen forklarede, meget medicin er lavet til ét formål, men virker til flere. Ligesom p-piller – de er lavet til at beskytte for graviditet, men for nogle virker de også mod akne og menstruationssmerter. Disse antidepressiver virker også som nervemedicin (det krydser jeg i hvert fald fingre for!). Derudover skal jeg til fysioterapi på hovedpinecentret, hvor terapeuterne er specialiserede i spændingshovedpine. Dernæst skal jeg til psykolog, der på lige fod er specialiseret i, og kan hjælpe mig med, kognitivt at arbejde med mine underbevidste angst- og stresstanker.
At tage medicin kommer med en række mulige bivirkninger og behandling er tidskrævende. Selvfølgelig ville jeg for alt i verden ønske, at jeg kunne blive fri for hovedpinen. Derfor går jeg glædeligt i gang med endnu en behandlingsmetode og ønsker højt, at det virker, så jeg forhåbentlig kan få et liv og en hverdag med mindre hovedpine end nu.
Jeg håber, at min hovedpine-historie kan skabe genklang hos andre i samme situation og i såfald, vil jeg rigtig gerne høre fra dig. Ligeså, hvis du har andre tips og tricks, der hjælper dig med at holde hovedpinen for døren. ❤️