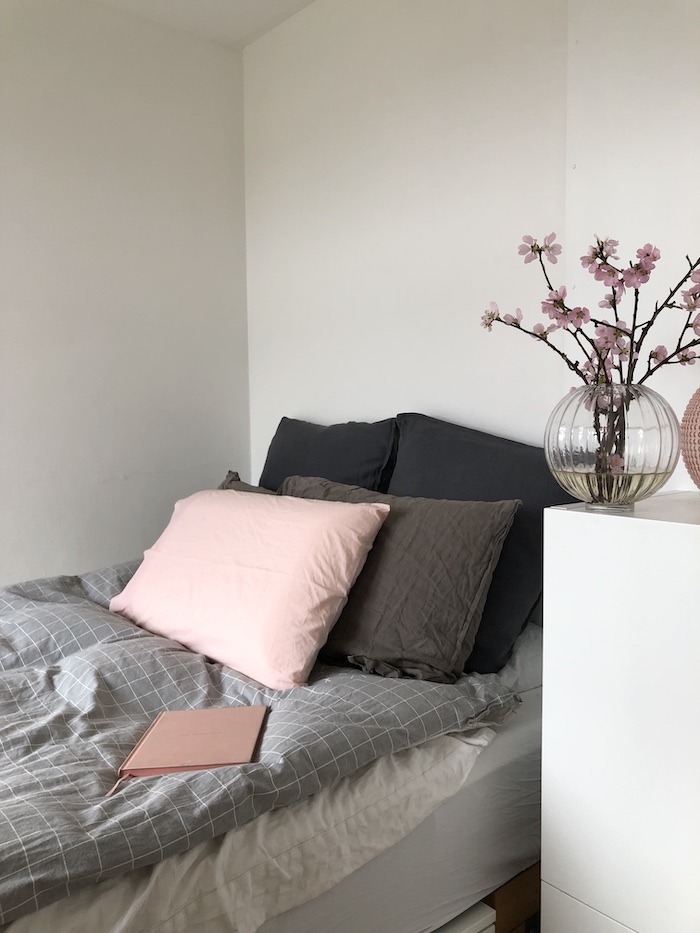 My apartment pre madness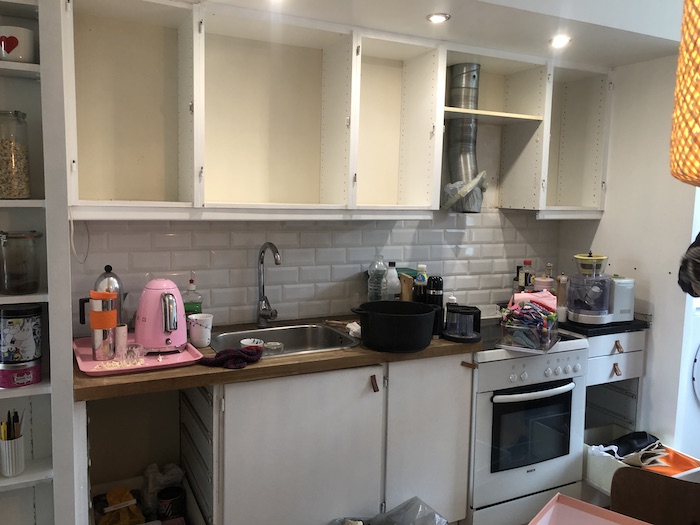 Tearing down the kitchen plus the huge wooden frame and closets around it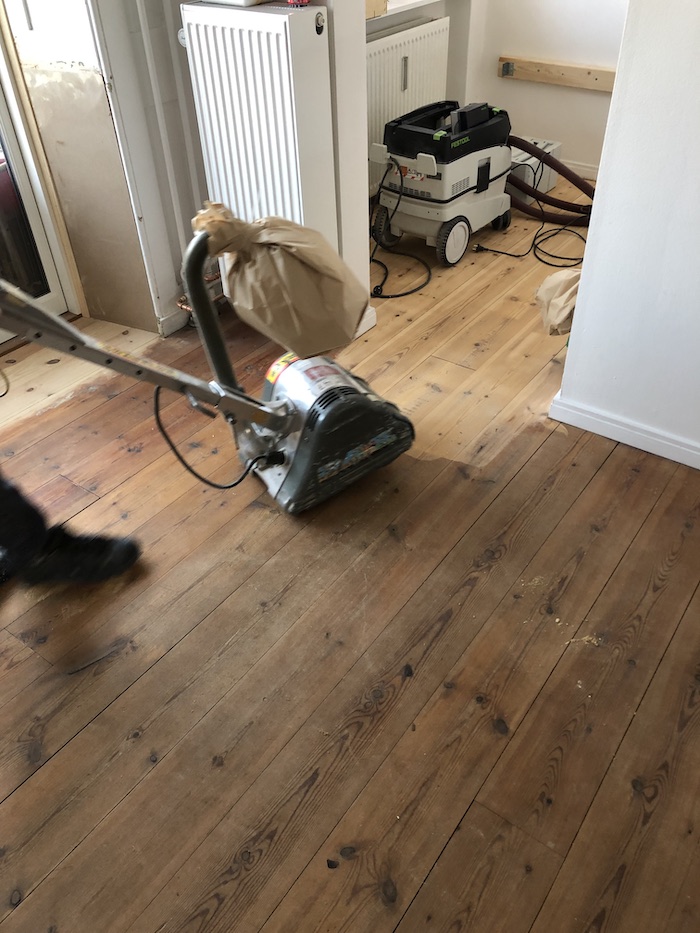 Floors! Such a huge difference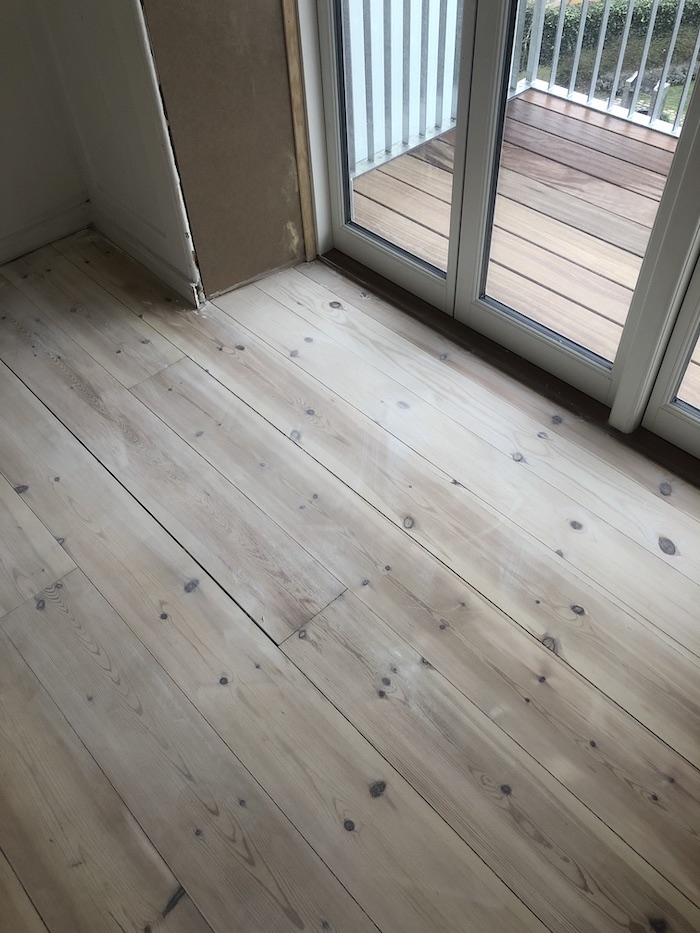 New floors (heart-eyed emoji)

I've definitely bitten over more than I can chew with these past days home renovation project. It all began last Wednesday with a trip to IKEA that turned into me buying a new kitchen. I spent the weekend turning my apartment from a functioning one to a complete construction site. Friday, I tore down my kitchen using leg strength, determination, a kitchen knife, and a screwdriver. Saturday I stripped my apartment of everything and turned my balcony and hallway into a madness (sorry neighbors!) and polished my floors. Monday and Tuesday night, I cleaned like a maniac (wood dust EVERYWHERE!) and put all the furniture back in its place.
I survived thanks to hard work and tons of help from family and friends ❤️ Here are four important things I learned this weekend while renovating my home.
♥ It will definitely take longer than you think. I was sure that the long weekend would be more than enough time to get everything done + installing the new kitchen. Far from! It's great to have a plan, but be prepared that the plan might not work out exactly as planned for. The machine might stop working, you might need another piece of tool, you're missing a screw… All factors that will push you back. But not to worry! It'll all work out in the end even if not according to plan.
♥ …and it will cost you more than expected. Just like your planned schedule might not work, the construction will probably end up costing you more than planned. Every time you need to run out for a new tool, a new screw or provisions for your hardworking friends, it adds up on your bill. For me, my vacuum cleaner couldn't take the pressure of all the wood dust and it kicked the bucket, and I had to run out and get a fresh version.
♥ Hard work pays off. If you're as unskilled with tools as I am, taking on a DIY renovation project might not be your favorite activity. I feel you! I tried seeing it as an opportunity to learn a new skill, and who knows – maybe I might just become a handyman!
♥ But the end result will make it worthwhile. This is the thought I kept going back to every time I wished that I could call over workers to just snap their fingers, do their magic and fix my apartment. I kept my eyes on the price, imagining how great it would look once finished and I kept going. On the other side, it's fun to look around your apartment knowing that you participated in fixing it!
Now I just need my kitchen, and the apartment will be first-class and made with my bare hands (+ tons of help from friends and family!!!) I can't wait ❤️

Jeg må nok sige, at jeg har spændt buen lidt for hårdt. En tur i IKEA og købe et køkken onsdag aften, rive hele mit køkken samt en stor træ-ramme rundt om køkkenet ned fredag, rippe min lejlighed for absolut alt lørdag morgen, høvle gulve lørdag og søndag. Få absolut alt på plads igen mandag og tirsdag, rejse til Mallorca onsdag morgen. Samtidig med at jeg også lige har en bachelor og et par andre eksaminer at se til. Meget stram bue.
Men jeg overlevede! På trods af diverse katastrofetanker, rengøring af absolut alt (det sviner gevaldigt at høvle gulve!) og med en masse hjælp fra mine forældre og gode venner ❤️
Jeg er nu ovre på den anden side, helskindet, og nu har jeg kun mine eksaminer at stresse over, og nå ja, det manglende køkken. Det har jeg nemlig ikke nået at få sat op. Vi er tilbage til den alt for hårdt-spændte bue. Men jeg har de smukkeste gulve på hele Vesterbro!
Nu ved jeg nogenlunde, hvordan man høvler et gulv og i løbet af projektet har jeg tilegnet mig alverdens ubrugelig for nogen, brugbar for andre viden om trægulve og køkkener. For eksempel at der gerne skal være mindst 40 centimeter mellem køkkenvask og kogeplade. Sådan!
Her er fire andre life lessons jeg har lært i løbet af de sidste par dage med det omfattende lejlighedsprojekt.
♥ Det er godt med en plan, men den holder ikke. Jeg havde regnet med, at jeg snildt kunne rive et køkken ned, fjerne alt fra lejligheden, høvle gulve og sætte et spritnyt køkken op mellem fredag og mandag. Det er måske muligt for nogle, men ikke for mig, så det må nok siges at være en lidt for optimistisk plan. Når du går i gang med byggeprojekter, vil der nemlig dukke alt muligt uventet op. Måske finder du pludselig ud af, at du også har lyst til at afhøvle dit spisebord, når du nu alligevel er igang med gulvene, eller måske stopper gulvhøvlemaskinen med at virke (det skete for mig!), og projektet trækker ud. Det er altså fint med en plan at holde sig til, men fortvivl ikke hvis den alligevel ikke holder.
♥ Det gør priserne heller ikke… min støvsuger blev simpelthen kvalt af træstøv fra gulvafhøvlingen og måtte stille træskoene. Jeg måtte durk ud og købe en ny. Bye, 500 kroner. Og sådan er der så meget! Det løber hurtigt op – så skal du en ekstra tur i Silvan og købe en hammer, for sådan en havde du alligevel ikke liggende. Så mangler der skruer. En gulvmoppe. Og pludselig har du brugt flere penge, end du egentlig regnede med. Men nok ikke ligeså mange penge, som hvis du havde sat håndværkere på opgaven. Penge sparet er penge tjent, er det ikke det, man siger?
♥ Det er sjovt at gøre det selv. Når det ser allermest sort ud, og du mest af alt drømmer om, at du var oliesheik med en have fyldt med pengetræer, der snildt kunne sætte håndværkere på sagen, så tænk på hvor sejt det er at kunne gøre det selv! Og hvis du har skruet hænderne lige så forkert på som mig, så tænk på projektet som en slags bachelor-opgave og tag det som en udfordring – det er fedt at lære noget nyt. Og måske ender du med at blive bidt af det?!
♥ Resultatet er det hårde arbejde værd. Det der holdt mig oppe i løbet af det til tider fortvivlende weekendsprojekt, var tanken om det færdige resultat. Når du er ovre på den anden side, har du lynhurtigt glemt, hvor hårdt det var. Det er menneskets helt fantastiske evne til at glemme smerten, der træder ind her. Og jeg vil sige, at mine smukke gulve var hele arbejdet værd!
Nu glæder jeg mig vildt meget til mit nye køkken, som bliver spitze! Men jeg må nok være realistisk og indse, at det kommer til at tage lidt længere tid end først antaget. Jeg vender stærkt tilbage, måske som handy woman in spe.