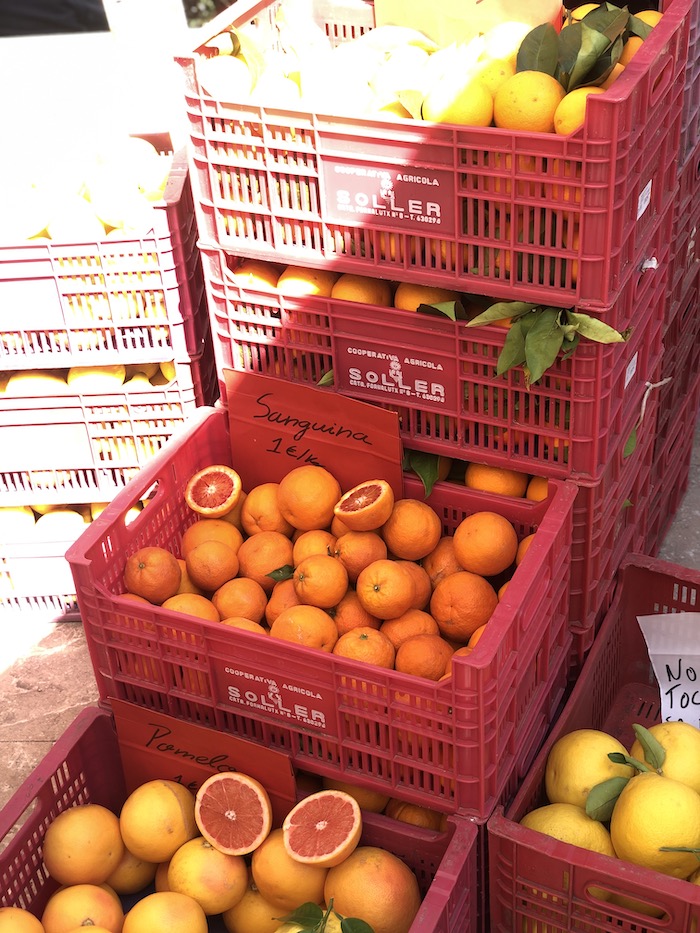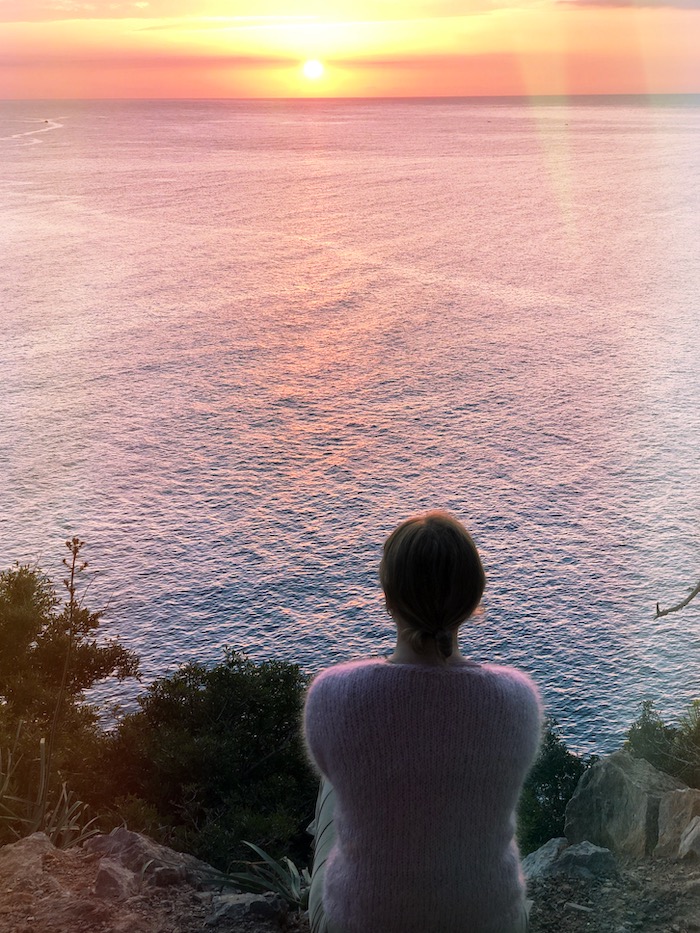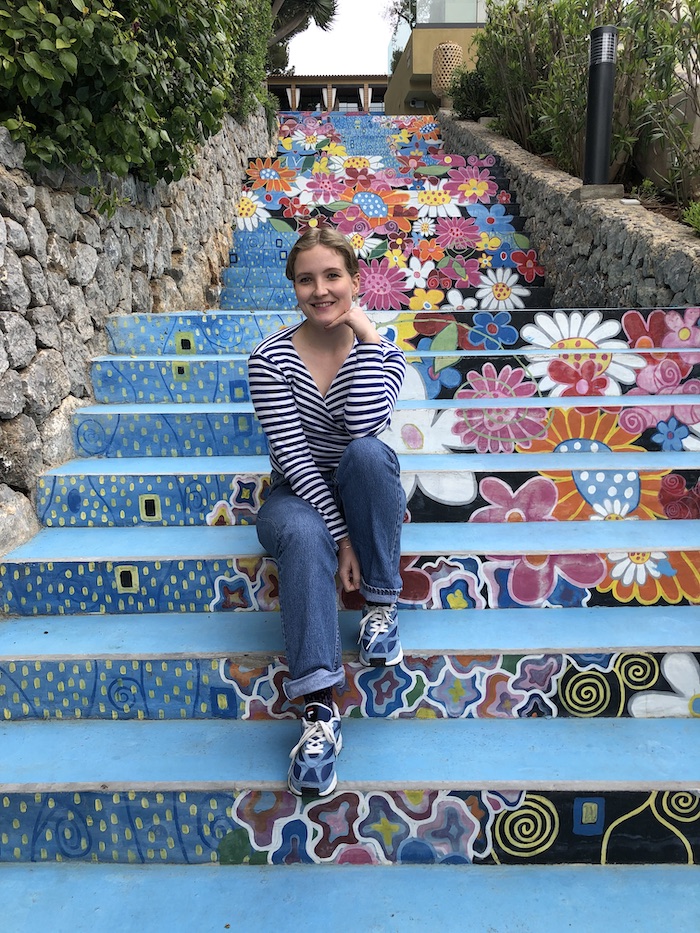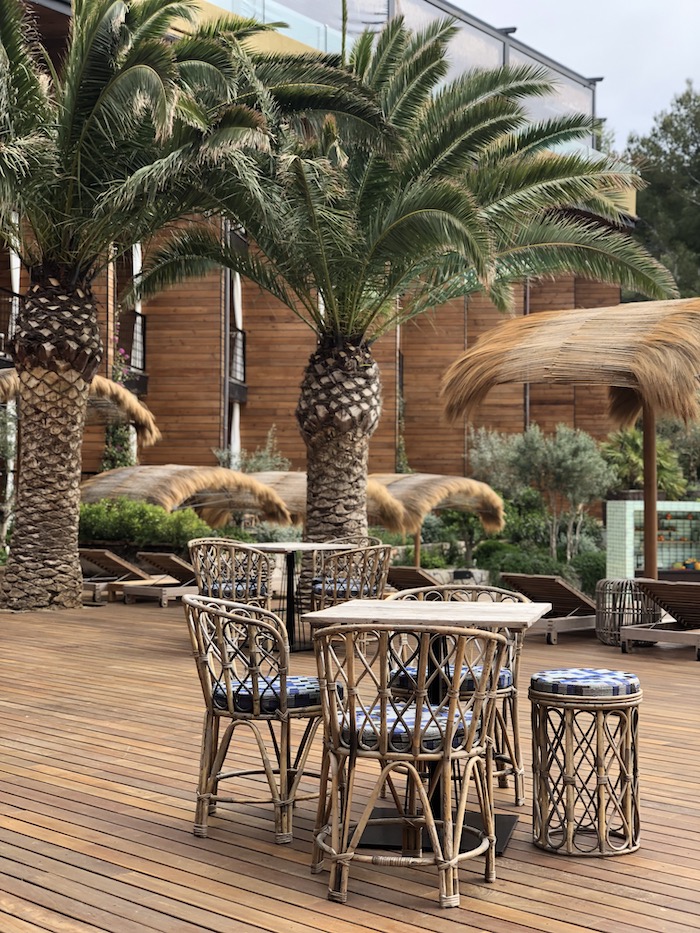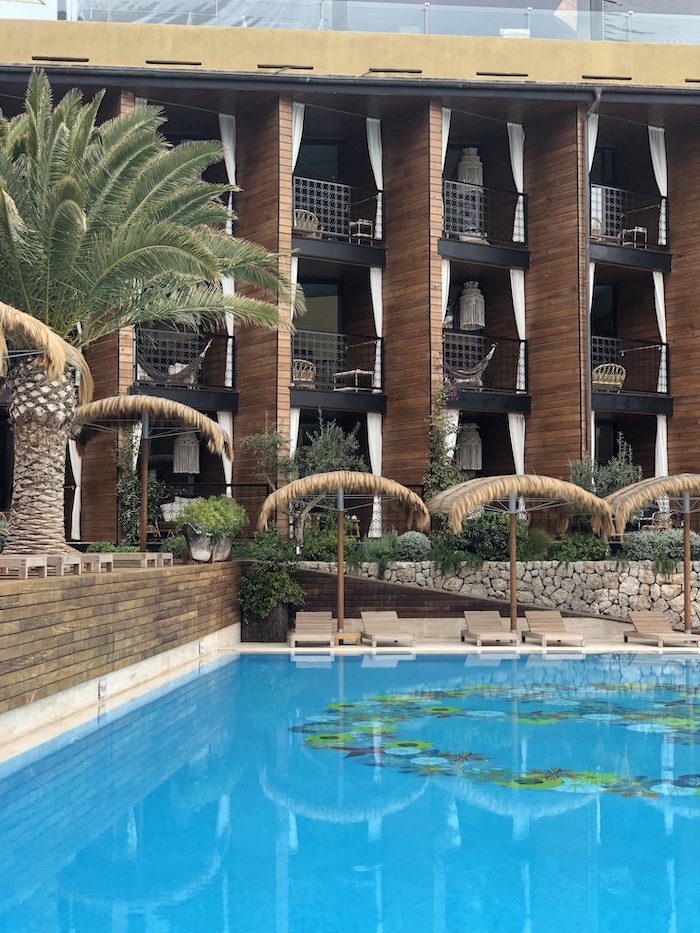 Landed safe and sound in Copenhagen after a complete handful of magnificent days in Mallorca. Mallorca holds a very special place in my heart – I was eight when I first stepped foot on the island. My parents had rented a big house and my extended family joined. There was no a/c in the house. The solution to standing the immense July Mallorca heat was to go for rides in the car, which to our luck, was well equipped with a/c, unlike the house. My second time in Mallorca was four years ago with Jesus. We stayed in a very 'hyggelig' Airbnb apartment in the center of Palma and ended up extending our trip because we loved it so much.
When I was invited to explore the newly opened hotel in Sóller, Bikini Island and Mountain Hotel (ad), I didn't even think before replying YES! The same reaction is what happened to Asta, my BFF, when I asked her if she would join the trip – of course with the expectation that she would be my Instagram wife on the trip 😉
We arrived on Wednesday, and found out to our surprise, that end-March-beginning of April is the orange and lemon season. Every tree was covered with heavy loads of fresh oranges and lemons which naturally was incredible. I've never seen anything like it.
Thanks to the hotel which offered yoga classes, cars (a Mercedes Cabriolet and a Smart!!!!!) and e-bikes, we were able to go full on Mallorca-tourist and explore a lot. We drove, listened to loud music with the roof down, visited Sóller, Deía, Valldemossa (most likely one of the most idyllic towns in the world!), and the capital Palma, which has great shopping and restaurants, went to an orange farm and did a tour, drank tons of fresh orange juice, ate croissants for breakfast, and pimiento de padrone and patatas bravas for dinner accompanied by sangria or white wine, did yoga with an ocean view and a HIIT-workout, and had much-needed downtime accompanied with books and a little bit of work and studying.
It's been a trip for the books! Currently working on an updated version of my Mallorca guide as well as a post about the amazing Bikini Island and Mountain Resort Hotel.

Jeg er tilbage i mit moderland efter fem fantastiske dage i Mallorca. Den spanske ø har en helt speciel plads i mit hjerte. Jeg var otte år første gang jeg satte fod på øen. Min familie havde lejet et stort hus i Felanitx med pool. Mit hår blev grønt den sommer. Alle var med – mormor, farmor og farfar, onkel, tante og fætre. Den eneste nedtur den sommer var, at huset ikke var udstyret med aircondition. Det var vores lejede bil heldigvis, så vi kørte dagligt på ture, når solen bagte for meget, blot for at nyde lidt kølig luft. Min anden gang på Mallorca var for fire år siden. Min kæreste og jeg lejede en skøn Airbnb-lejlighed midt i Palma og nød ø-livet i laveste gear. Faktisk så meget at vi endte med at forlænge ferien. Det er det, Mallorca gør ved en.
Da jeg blev inviteret til at prøve det nyåbnede hotel, Bikini Island and Mountain Hotel i Port de Sóller (annonce), nåede jeg ikke engang at tænke mig om, før jeg svarede med et stort, rungende JA! Det samme gjorde min bff Asta heldigvis også, da jeg spurgte hende, om hun ville joine, selvfølgelig mod at hun ville agere Instagram-wife for mig. Det var bestemt ikke svært at overbevise hende om den byttehandel.
Vi ankom i onsdags. Til vores overraskelse fandt vi ud af, at denne tid på året er appelsin- og citrontid på Mallorca. Hvor end vi kiggede hen, stod der appelsin- og citrontræer der var tynget ned af alle de modne frugter, der hang på træerne. Det var helt magisk, og jeg har aldrig set noget lignende! Desuden var vejret perfekt. Med omkring 18 grader, når det var varmest, passede det helt perfekt til undertegnede viking, der hverken kan tåle for meget sol eller varme.
Takket være vejret og det fantastiske hotel, har vi fået en masse på opleveren. Vi har kørt lange ture i hotellets Mercedes Cabriolet og Smart. Min bror var meget misundelig, da jeg sendte ham billeder af mig som chauffør i en Mercedes Cabriolet. Besøgt byerne Sóller, Valldemossa (muligvis en af de mest idylliske byer i verden!), Deía, Fornalutx og selvfølgelig Palma, hovedstaden, der byder på god shopping og mad. Vi har dyrket yoga på hotellet, der tilbyder yogatimer på tagterrassen med havudsigt. Jeg har pisket Asta, og ikke mindst mig selv, igennem en halv times hiit-træning, der kunne mærkes i kroppen et par dage efter.
Vi har drukket mange liter friskpresset appelsinjuice fra de friske appelsiner, spist croissanter og drukket havremælks-cappuccino til morgenmad. Til aftensmad har vi fortæret tapas, i særdeleshed patatas bravas (hej hvidløgsånde!) og pimientos de padrón skyllet ned med hvidvin eller sangria. Ovenpå alle oplevelserne, har vi også nydt downtime på vores skønne hotelværelse og altan med gode bøger og lidt arbejde og studie.
Det har været en tur, der går direkte i bogen over gode minder. Jeg glæder mig allerede til, at jeg skal tilbage til Mallorca. Jeg vil opdatere min Mallorca-guide, og skrive lidt mere om vores fine hotel, som jeg kun kan anbefale <3