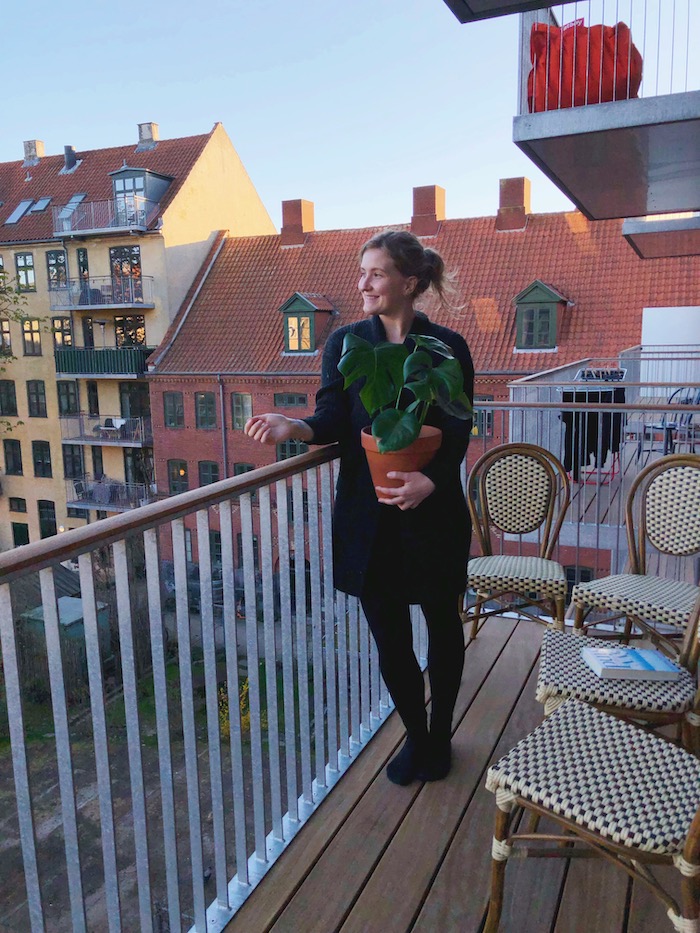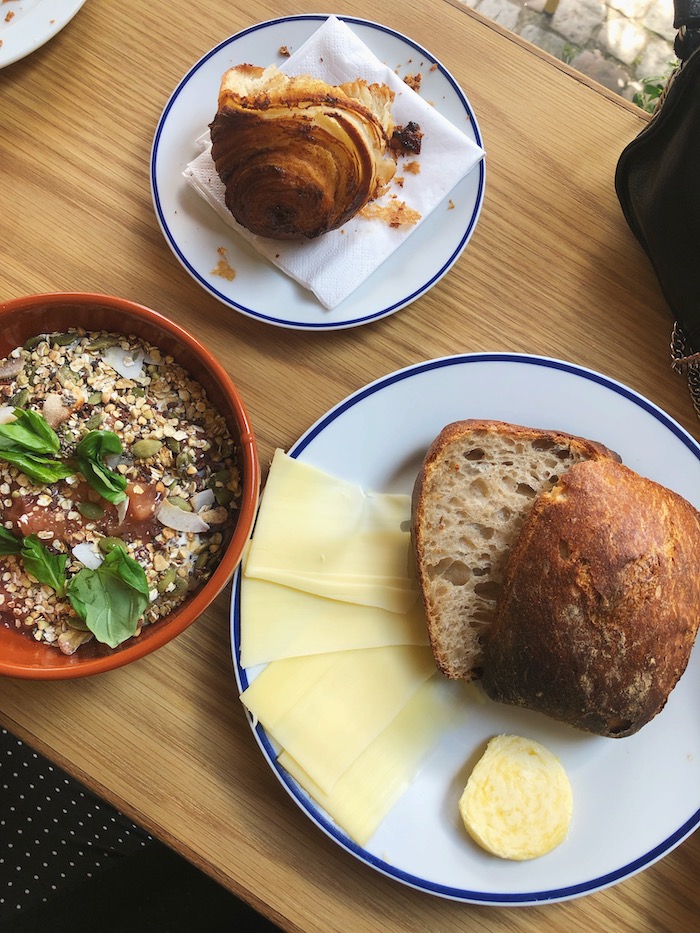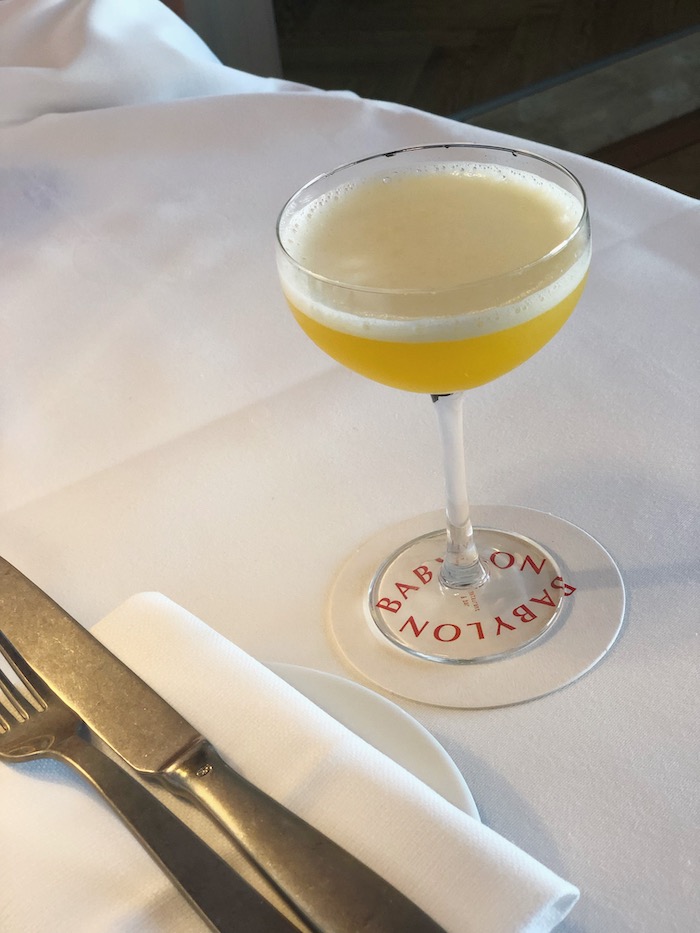 Remember that kitchen project of mine that including tearing down the old kitchen, buying a new one and installing that? And that I was certain it would just take a long weekend to do? Well, shame on me.
It turned out that I am (still not) very good with tools or building IKEA furniture for that matter. It also turns out that installing a kitchen takes more than a long weekend. And here we are – three and a half weeks later from when I initiated this renovation project and the good news: I HAVE A NEW GORGEOUS KITCHEN! AND A BALCONY! I still need to find an electrician to come to and install the oven, stove and washing machine and make new outlets for me, but the point is that I am no longer living in a crazy construction site.
That also causes that I can finally look up and start focusing on other things than what paint to get, what brush to use and whether or not I will start crying out of frustration because of that stupid IKEA cabinet that just won't work with me. Let's start with a good old 8 things I did this week so I can ease back into the blogging game.
8 things I did this week
♥ Had dinner at Babylon, a newly opened restaurant in Copenhagen in an iconic building. It was fun!
♥ Installed my new kitchen – YAY!!!! Can't wait to show it to you, just a few finishing touches missing.
♥ Started watching The Act on Hulu about the true story of DeDe and Gyspy Rose Blanchard and the Munchausen by Proxy disease.  I read the Buzzfeed article and watched the documentary last year and the story is just so creepy.
♥ On another binge-news, I started watching Keeping up with the Kardashians for the first time. I can't really decide whether I love it or hate it.
♥ I am in a full on bachelor-thesis-writing-mode. I have to hand it in at the end of May, and although it seems like there is lots of time, time is passing so quickly. Can't believe I'll have my bachelor's degree in just a few weeks!
♥ Inaugurated my new balcony that has finally been opened. It's amazing, and on top of that, the weather has been so great in Copenhagen recently. Now I just need to figure out how I want to decorate the balcony.
♥ Been working on two exciting partnership blog posts that I will publish very soon. One is about my stay in Mallorca at the Bikini Island and Mountain Hotel. Can I please go back soon?
♥ Spent time with the ones I love. Jesus is back in Copenhagen which makes me so happy.
I hope you're enjoying your spring time <3

Nå, hvor kom vi fra? Kan I huske mit halv-vanvittige lejlighedsprojekt, som jeg startede her for lidt over tre uger siden? Den meget ikke-handige dog yderst optimistiske mig troede, at jeg da snildt kunne høvle gulve i hele lejligheden, fjerne mit gamle køkken og sætte et nyt køkken op på en forlænget weekend. Kan man det? Måske, men jeg kunne i hvert fald ikke.
Jeg er altså stadig en idiot til værktøj og ikke mindst til at samle IKEA-møbler, så projektet har trukket i langdrag og krævet meget hjælp fra dejlige venner og familie. Og det betyder, at jeg, langt om længe, har helt fantastiske gulve, et perfekt nyt køkken og ikke mindst, så er altanprojektet blevet godkendt, og jeg kan nu endelig og officielt åbne dørene ud til min over-skønne altan. YES! Dog mangler jeg en elektriker, der kan tilslutte min nye ovn og komfur, men altså – det er små detaljer…
Det betyder også, at jeg ikke længere bor i et stort byggekaos. Og ikke mindst kan jeg begynde at kigge op og ikke kun tænke på, hvilken maling jeg skal købe, hvilken malerpensel jeg skal bruge, hvordan man spartler en rå væg pænt op og hvilke greb, mit køkken skal have. Altså, jeg kan fokusere lidt på den meget forsømte blog.
Derfor tænkte jeg, at det var oplagt med en god gammel 'otte ting jeg har lavet på det sidste', så jeg kan komme tilbage i mit blogging-game.
Otte ting jeg har foretaget mig på det sidste
♥ Været til middag hos den nyåbnede restaurant, Babylon, i den klassiske Søpavillionen, også kendt som Klamydiaslottet. Der var dog ikke meget klamydia over Babylon, der serverer østers og andre godter i vaskeægte Hollywood-stemning.
♥ Har fået sat mit nye køkken op. Og jeg er såååååå glad for resultatet, at jeg næsten glemmer, det renoveringskaos jeg har boet i. Jeg glæder mig så meget til at vise det her, der mangler bare lige nogle små detaljer.
♥ Bingewatchet den nye tv-serie på HBO, der hedder The Act. Den er baseret på en sand historie om mor DeDe og hendes datter Gypsy Rose. Jeg slugte artiklen om historien samt HBOs dokumentar sidste år, og serien er så god. Historien er så vanvittig, men jeg vil ikke røbe for meget.
♥ (Gave fra Hayu) Og når vi nu er ved bingewatching, så er jeg begyndt at se Keeping up with the Kardashians for første gang. Jeg ved ikke helt, om jeg hader det eller elsker det, men alt andet lige, så er det meget godt at sætte på, hvis man har behov for at slå hjernen fra.
♥ Derudover er jeg gået full on bachelor-skrivnings-mode. Jeg skal aflevere i slut-maj, så der er god nok tid, men på den anden side går tiden så mega stærkt, at jeg nok gør klogt i at få skrevet en del nu, så jeg ikke skal sidde til sidst med en stram deadline og stress. Tænk sig at om bare et par uger, så er jeg bachelor!
♥ Indviet min smukke altan og har følt mig så heldig, når jeg har siddet der med en kop kaffe og nydt solens stråler. Nu skal jeg bare finde ud af, hvordan altanen skal indrettes. Tænker noget med en indbygget bænk, puder, et bord og altankasser. Hvis der er nogle plantekyndige der ude, så hit me up – hvilke planter skal jeg have i altankasserne? De skal kunne tåle meget sol, da min altan er sydøst-vendt.
♥ Har arbejdet på to spændende blog-partnerskaber, som jeg snart vil lægge ud. Det ene af dem er om mit skønne ophold på Mallorca, og jeg glæder mig til at vise jer det.
♥ Været sammen med dem jeg elsker – foråret er i luften, og det giver meget mere tid og energi til at rende rundt dagen lang fra det ene sted til det andet. Derudover er Jesus i København, og det er så dejligt at have ham her <3
Jeg håber også, at I nyder påskedagene med sol og dejligt selskab <3