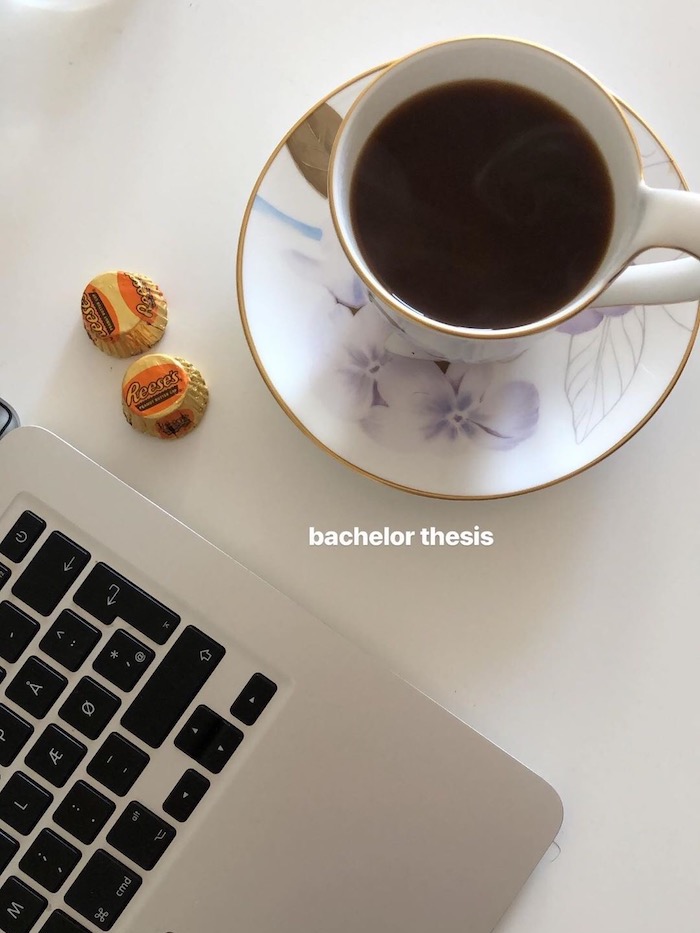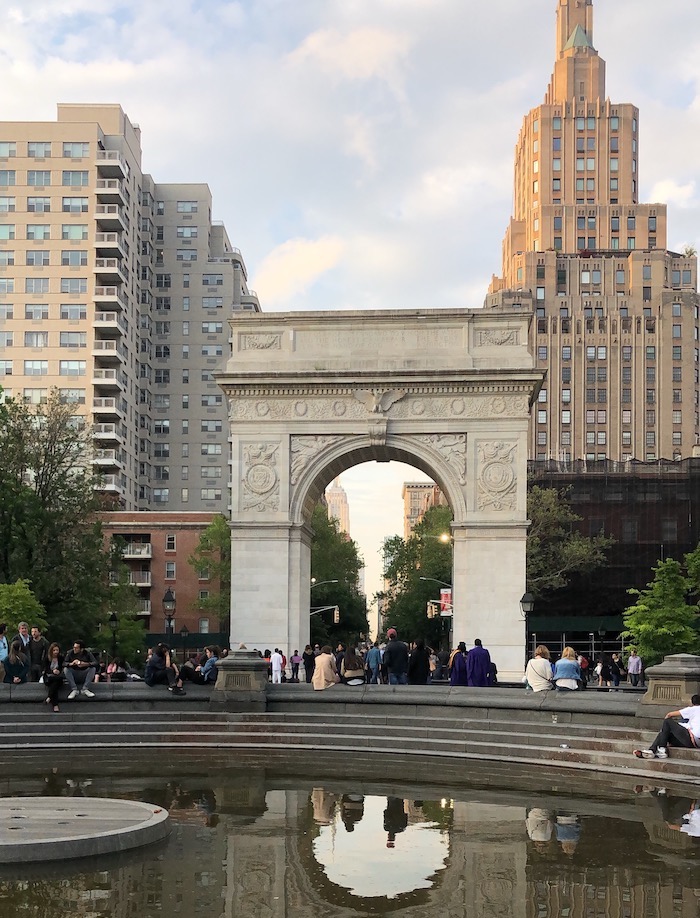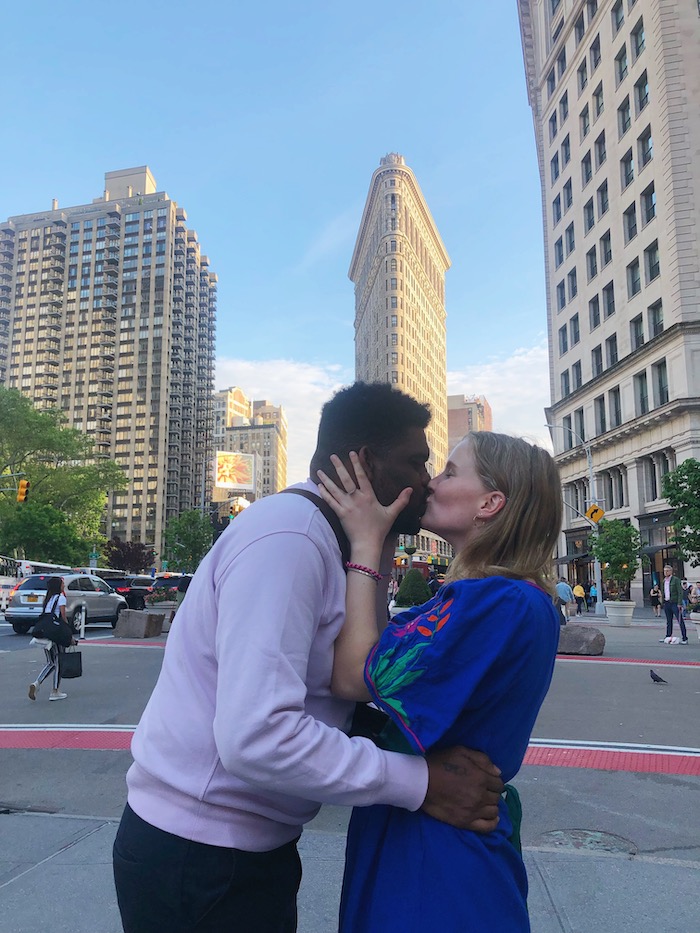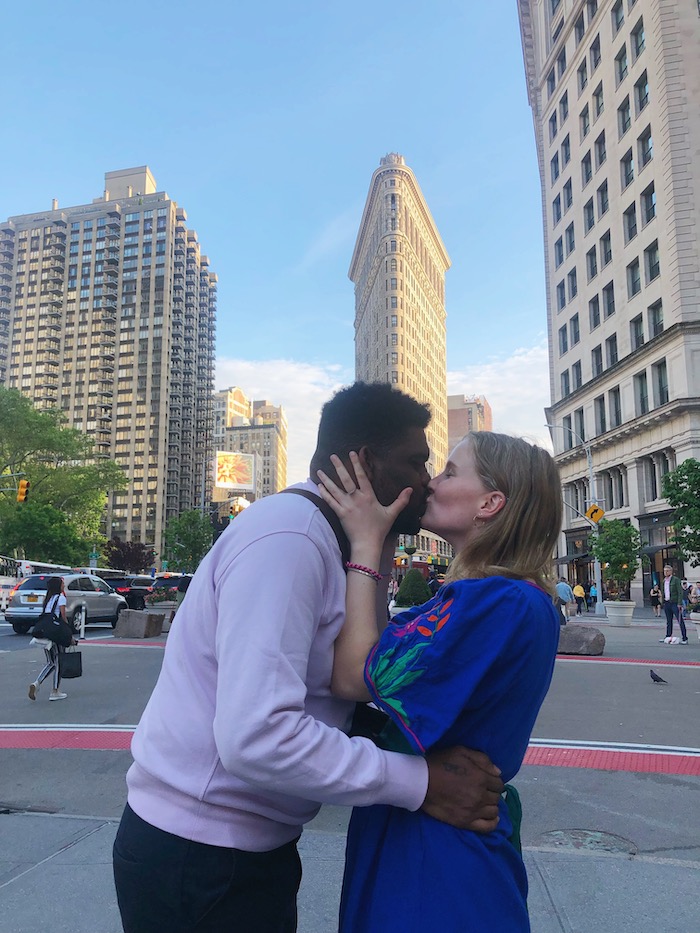 The last sentence is written, and the last proofreading is done. I finished my 60-page bachelor thesis! It's hard to believe that the thesis I've been thinking about (and also dreaded!) for the past three years is done, and soon, I'll have my bachelor's degree from Copenhagen Business School.  I have to do an oral defense on the thesis at the end of June, and then I'll be done for now. Crazy!
That's also the reason that it's been a minute on the blog. Two weeks ago, after a long weekend of celebrating my grandfather's 80th birthday, I flew to New York City. With me, I had my boyfriend and my bachelor thesis partner. Since then, we've been glued to the screen and keyboard working endless hours to finish the thesis. This left little time to focus on the blog and my jobs.
We did manage to enjoy a little bit of the city. We've been to a showcase with the Danish band Phlake, which I love. We've gone to the Flower District in Manhattan to pick up beautiful dried flowers for the cafe. We have visited the Away store, which, besides creating gorgeous suitcases, was the theme of our bachelor thesis. We're quite happy with the result of the thesis, and hopefully, our professors will feel the same!
Now two beautiful weeks in NYC await. I'll take time to enjoy the city, the cafe and also focus on work and the blog, which I have been giving low priority lately.
Thank you for following along! Until my next blog post, head over to CBS Wire where I did a guide for 'fællesspisning' in Copenhagen (it translates directly to communal dining). <3

Den sidste sætning er skrevet, det sidste punktum er sat, og den sidste gennemlæsning er done. Jeg har færdiggjort 60 siders bachelor, og jeg kan slet ikke forstå det! Det er den opgave, jeg har set frem til at skrive de sidste tre år på universitetet og nu er det et overstået kapitel… eller ikke helt, for jeg skal selvfølgelig op og forsvare den mundtligt slut juni, men den tid den sorg.
Det er også den gode grund til, at der har været lidt stille på bloggen. Jeg fløj til New York for to uger siden med min kæreste og min bachelormakker, og de sidste to uger har vi siddet limet fast til tastaturet i dagstimerne, og så har mit overskud til at skrive blogindlæg været fraværende.
Vi har dog også haft tid til at nyde New York. I tirsdags var vi til showcase med det danske band Phlake. Vi har været på blomsterindkøb til caféen i Manhattans Flower District. Vi har været på besøg i Away-butikken. De sælger lækre kufferter og var den virksomhed, vi skrev bachelor om.
Nu venter to dejlige uger i New York, hvor jeg skal nyde sommeren og byen og selvfølgelig også arbejde, inden den står på forberedelse til min mundtlige bachelor-eksamen.
Jeg glæder mig til det hele! Tak fordi I læser med, og jeg vender tilbage snart. Indtil da, kan I hoppe over på CBS Wire, hvor jeg har skrevet et indlæg om de bedste steder at opleve fællesspisning i København, et koncept jeg selv er stor fan af.