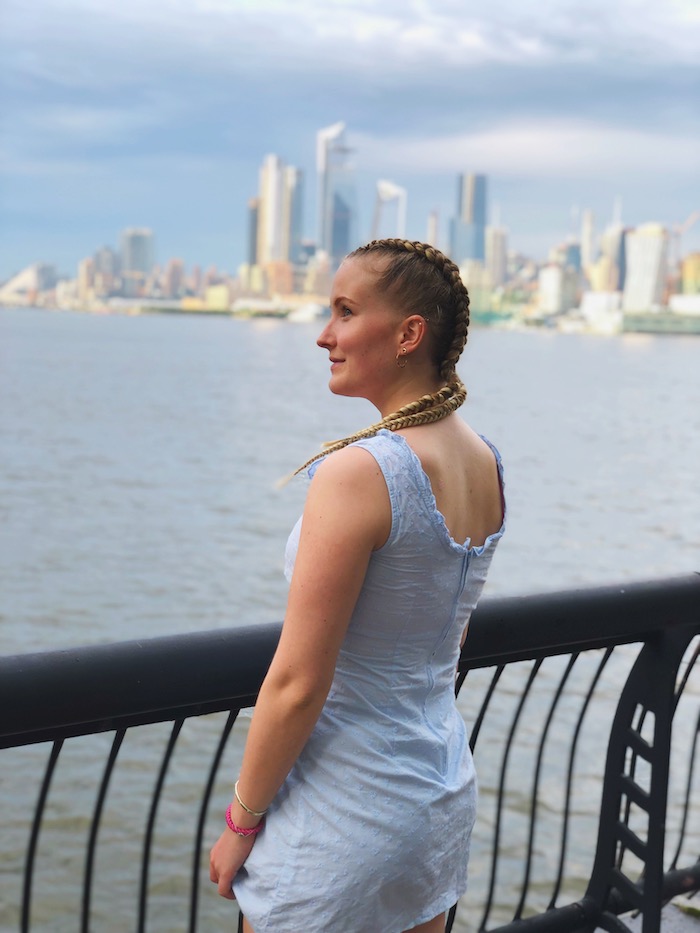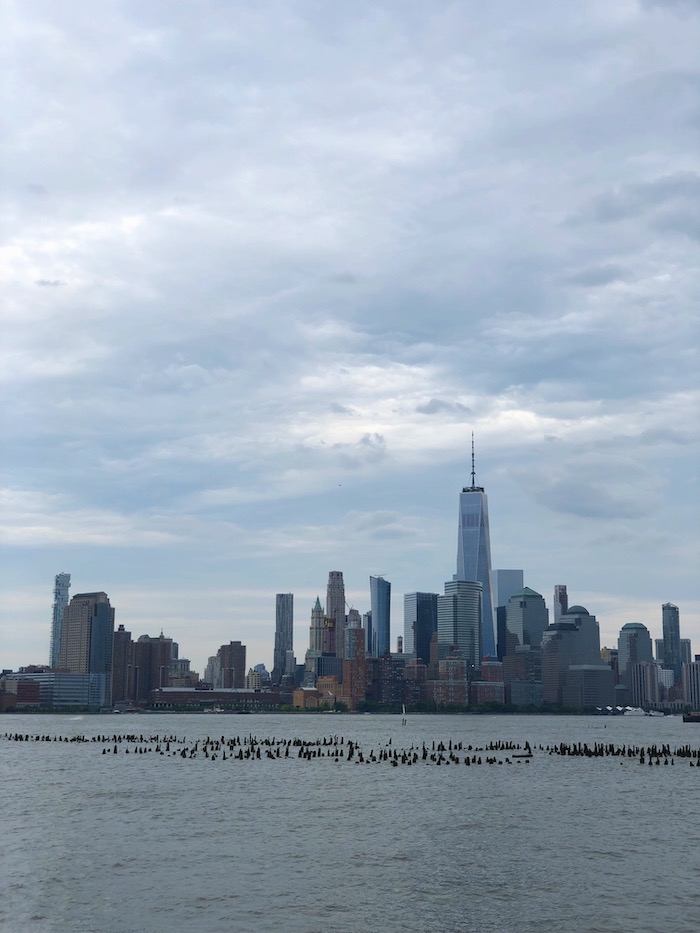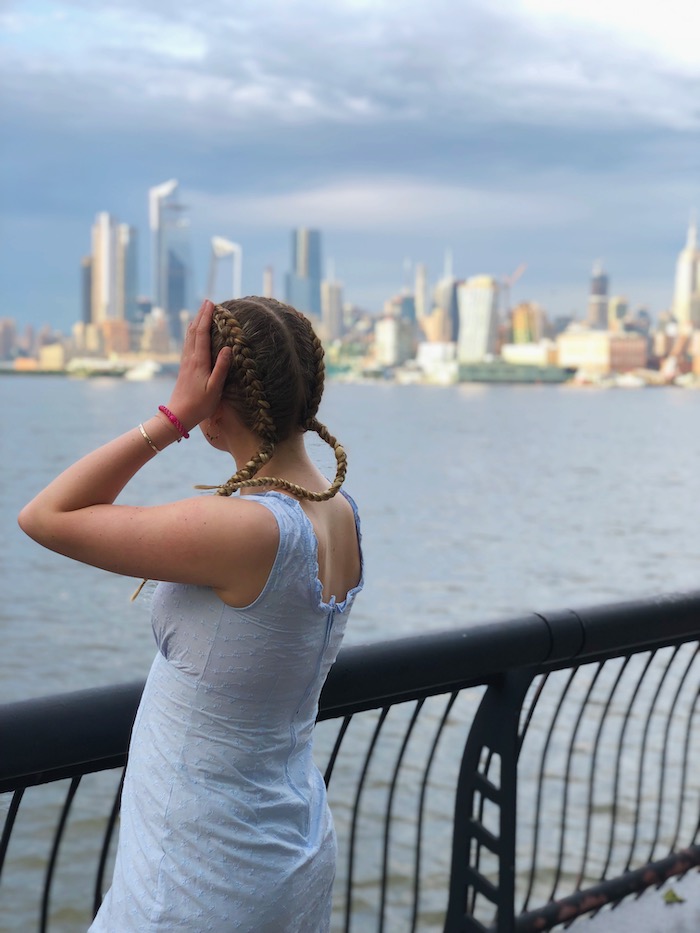 Welcome, June! This is going to be a very exciting month for me. After spending two months working pretty much back to back on finishing my bachelor thesis, I'm done! 60 pages, written, proof-read, written again and proof-read again, I handed in the thesis just a few days ago. But I am not entirely done yet. By the end of June, I have my oral defense for the thesis, and then I'll receive my bachelor's degree. How crazy is that?!
But besides from working on my thesis defense, June is going to be very fun. I'll be in NYC most of the time, and I have some great things planned. Here are my plans and intentions for June.
What I want to do in June…
♥ Continue with my vegan-vegetarian diet. It's going so well and I feel really good in my body!
♥ Explore New York City. I'll never finish! I wanna do a yoga class in North Brooklyn Farms. It's an urban farm located in Williamsburg with a gorgeous view. Go kayaking in the East River. Visit The Frick Collection and the Met Cloisters. Go for Amateur night at the Apollo Theater. Go vintage scouting at the Dumbo Fleamarket. Lots of NYC-stuff planned – hopefully I'll manage to do it all.
♥ For more NYC plans: go glamping on Governors Island. It's been on my NYC list for a long time, and I finally booked a night for my boyfriend and I to celebrate that I handed in my thesis.
I especially look forward to…
♥ Finishing my bachelor's degree! Terrified of the oral defense (those are never fun!) but can't wait for it to be done. #milestone
♥ Our potential trip to Portland. Jesus and I have been wanting to explore more of the US for a long time, and we agreed that Portland is the place to go. Fingers crossed that the trip will happen.
♥ All the tv-shows that are premiering in June!
What I am watching and reading… 
♥ Omg, so many shows to watch! In June, The Handmaid's Tale season 3, Big Little Lies season 2 and Black Mirror season 5 are all coming and I can't wait!
♥ 'A tree grows in Brooklyn' by Betty Smith. I'm a little behind on my reading as the thesis has been stealing all my time.
I am grateful that…
♥ Jesus and I are finally spending a lot of time together after being away from each other in spring. Long distance gets tough so I am excited that we'll be able to spend more time together as I finish school.
♥ I survived writing the 60-page bachelor thesis.

Velkommen til juni måned. Juni er en meget spændende måned, for det er måneden, hvor jeg bliver bachelor(!!!). Jeg har nu brugt omkring to måneder på enten at skrive bachelor eller tænke over, hvad jeg skal skrive i min bachelor. 60 siders tekst, der er blevet endevendt, gennemvendt, redigeret, skrevet, slettet, tilføjet og ENDELIG klikkede min bachelorpartner og jeg 'aflever' for et par dage siden. Det føltes helt fantastisk!
Men jeg er ikke helt færdig endnu. For jeg skal (desværre kan man være fristet til at sige…) også op og forsvare bacheloren den 27. juni. Jeg er nervøs som altid til mundtlige eksaminer, men jeg glæder mig så meget, til det er overstået. På den anden side har jeg svært ved at forstå, hvor hurtigt de tre år på mit bachelorstudie er gået.
Men juni kommer ikke kun til at stå på bachelor. Jeg er fortsat i New York et par uger endnu, og jeg har en masse på listen. New York er en af de byer, man aldrig bliver færdig med at opleve. Derfor skal jeg…
I juni vil jeg…
♥ Fortsætte med mine vegetar-veganske spisevaner. Jeg tænker nærmest ikke over det mere. Havremælken er blevet en naturlig del af mine kaffevaner, den veganske udgave af Ben&Jerry's er fantastisk, og i New York vrimler det med gode alternativer.
♥ Opleve New York City. På trods af, at jeg har boet her on/off de sidste fire år, så er min liste med New York to-do's stadig lang. Jeg vil til yoga i North Brooklyn Farms, en urban gård i Williamsburg. Sejle kajak i East River. Besøge museerne The Frick Collection og Met Cloisters. Til amatør-show på Apollo Theater – det skulle være som en live X-factor audition. Købe vintage på Dumbo Fleamarket. Listen er altså lang…
♥ Og endnu et punkt fra listen: jeg vil glampe på Governors Island. Glamping er en sammentrækning af glamour og camping – ægte millennial-venligt. Jeg har booket en nat med min kæreste for at fejre, at jeg har afleveret min bachelor. Det bliver en sjov oplevelse!
Jeg glæder mig især til…
♥ At afslutte min bachelor. Den 27. juni bliver en stor dag. #milepæl
♥ At vi måske skal til Portland. Min kæreste og jeg har længe talt om, at vi bør udforske USA mere, for der er selvklart meget mere end New York at opleve. Valget er faldet på Portland, så nu må vi se, om det bliver til virkelighed.
♥ Alle de tv-serier der udkommer i juni!
Hvad jeg skal se og læse…
♥ Det er helt vildt, hvor mange tv-serier, der udkommer, og jeg kan ikke vente. Jeg skal se The Handmaid's Tale sæson 3, Big Little Lies sæson 2 og Black Mirror sæson 5. Det bliver en god serie-måned!
♥ 'Der vokser et træ i Brooklyn' af Betty Smith. Jeg er lidt bagud med mine gode læsevaner, for bacheloropgaven har fyldt så meget, at jeg ikke har prioriteret tid til at læse. Det skal jeg lave om på!
Jeg er taknemmelig for…
♥ At min kæreste og jeg endelig tilbringer meget tid sammen efter et forår, hvor vi har været en del væk fra hinanden. Det er lidt nemmere nu, da mit skema bliver helt anderledes, og det bliver spændende, hvad der skal ske til sommer.
♥ At jeg overlevede den skræmmende bacheloropgave.
Hvad skal du lave i juni? ♥