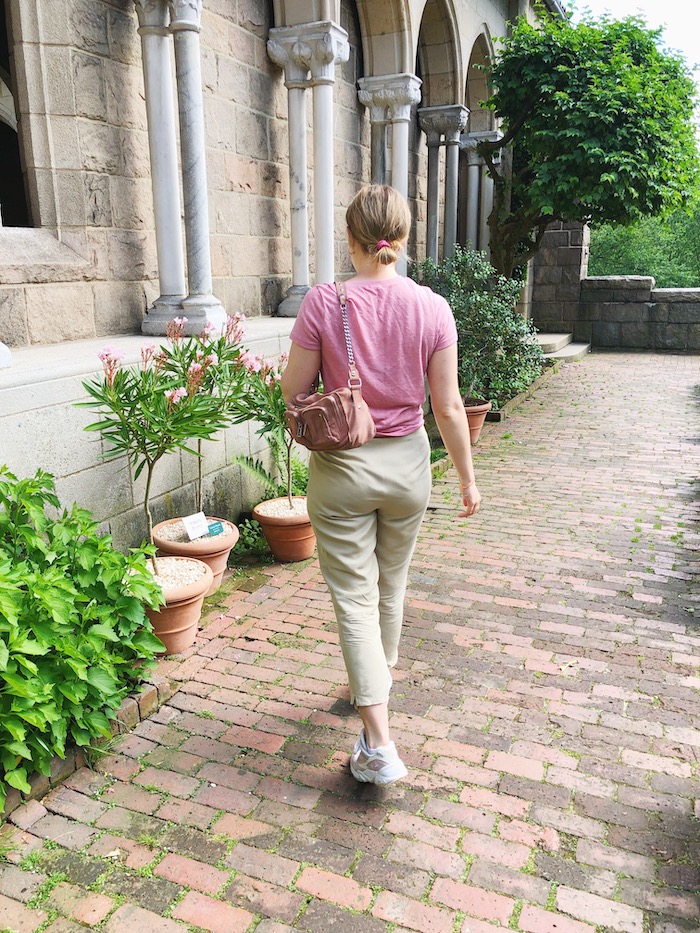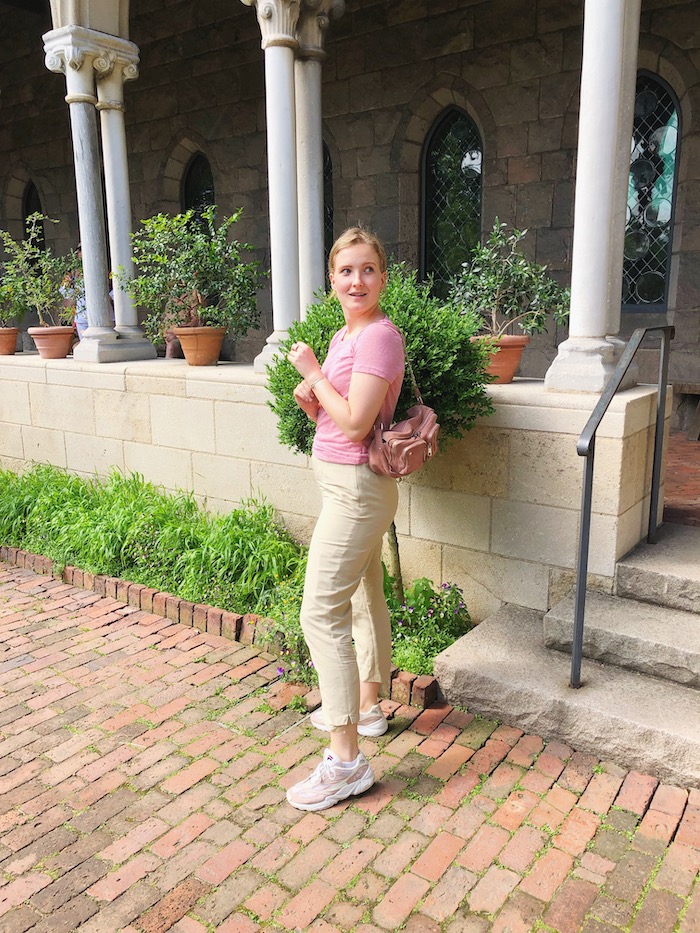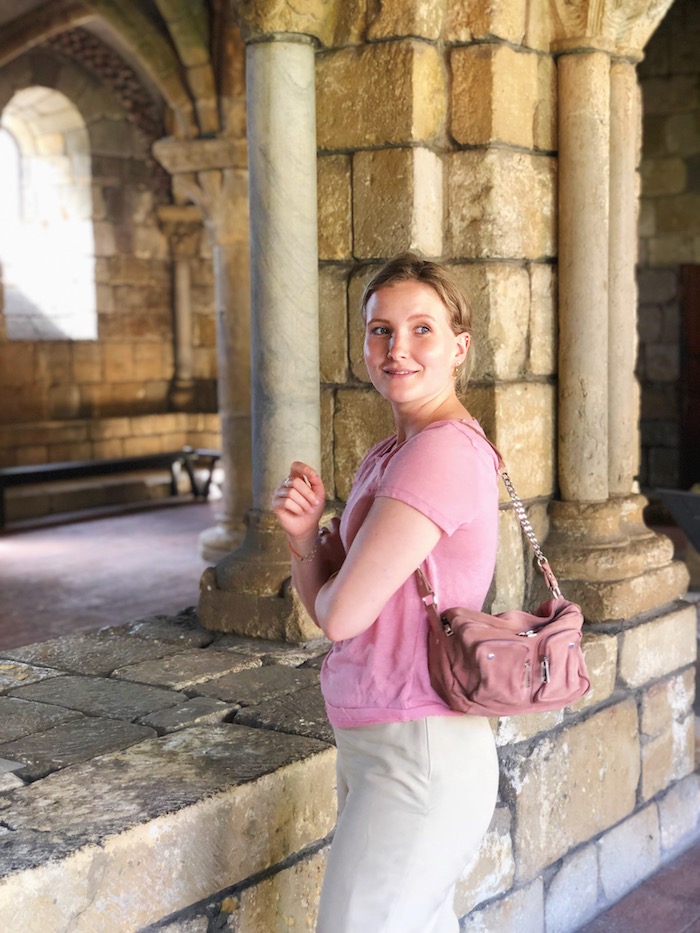 Touch down, Copenhagen! I spent my night on a plane from NYC to CPH, and landed safe and sound in my hometown earlier today. Now there is just the jetlag battle to fight. Jetlag always hits me really hard when flying to Copenhagen from NYC, which answers to why I am up at 2 am writing this blog post. At least I am trying to make the best of being sleepless. Here are 8 things I've been up to this week.
8 things I did this week
♥ I went to the Met Cloisters, a gorgeous medieval cloister with an impressive art collection around 190th street in Manhattan. So much fun and definitely worth adding to your NYC must-see list.
♥ I went to Glossier to buy their new Brow Flick product and their bestseller Boy Brow. My eyebrows are very grateful!
♥ The Handmaid's Tale season 3 is back and I am literally counting down the hours till I can watch the 5th episode.
♥ On a TV-show note, I can recommend watching 'When They See Us' on Netflix. It's a heartbreaking, awfully sad and awfully important show to watch. It brought me to tears multiple times, and I've felt the story's impact on my body ever since.
♥ Started feeling the butterflies in my stomach as my bachelor thesis oral defense date is coming closer and closer. So nervous, yet so happy to be done very soon!
♥ Did a Barry's Bootcamp class with my NYC friend. I was nervous, wondering if I'd survive the hardcore class, and I did!
♥ Ate nothing less than three Beyond Meat burgers in a week. Have you tried Beyond Meat? I love it!
♥ Took about an hour to fix and completely Kondo my boyfriend's closet. I know that it will take him just a few days to make a huge mess of his closet again, but what can I do… 😉

Touch down, mit kære København! Jeg landede i dag efter en nat snorkboblende ombord på flyet fra New York til København. Alt gik godt, nu er der bare jetlag-kampen tilbage at kæmpe. Jeg lider altid af dumt jetlag, når jeg flyver fra NYC-CPH. I det mindste prøver jeg nu at få det bedste ud af denne søvnløse nat, hvilket også forklarer, hvorfor jeg skriver dette indlæg klokken 2 om natten. Her er otte ting jeg har foretaget mig på det sidste.
Otte ting jeg har foretaget mig på det sidste
♥ Jeg tog en lang subway-tur fra Brooklyn til 190. gade på Manhattan. Her befinder sig den skønneste natur og et middelalderkloster (sjældent man ser noget så gammelt i NYC), og en fin kunstsamling ved navn The Met Cloisters. Jeg hyggede mig, fordi jeg elsker nye oplevelser i New York (#neverstopexploring). Denne tur og museet kan virkelig anbefales, så skriv det endelig på din NYC must-see liste.
♥ Jeg faldt over et nyt svensk bageri, der er åbnet på Manhattan. Jeg blev lokket dertil at den skønne duft fra nybagte kardemomme-snorrer, som er min absolut yndlings svensk-bageri-spise.
♥ I Glossier købte jeg deres nye produkt Brow Flick og deres bestseller Boy Brow, og mine øjenbryn er meget taknemmelige.
♥ Klappede i mine små hænder, fordi The Handmaid's Tale sæson 3 er tilbage. Jeg tæller timerne ned til jeg kan se femte afsnit.
♥ Apropos tv-serier – jeg kan anbefale When They See Us på Netflix. En stærk, vigtig, forfærdelig og rørende fortælling om fem uheldige og ikke mindst uskyldige drenge. Serien fik mig til at græde en håndfuld gange, og den sad i min krop de næste par dage. Meget vigtig historie!
♥ Begyndte så småt at kunne mærke nervøsiteten og sommerfuglene i maven over, at jeg skal op og forsvare min bachelor næste uge. Åh nej, fordi jeg er nervøs, og åh jaaaa, fordi jeg bliver bachelor!!!
♥ Spiste intet mindre end tre Beyond Meat burgere. Beyond Meat er et planteprodukt, der kopierer en hakkebøf, og det smager skønt. På den måde er det ikke et offer for mig, at jeg har droppet at spise kød.
♥ Brugte en time på at Kondo'e min kærestes tøjskab. Dejligt tilfredsstillende for sådan en som mig. Jeg ved godt, at det blot vil tage ham et par dage at fucke ordnen og organiseringen op, men altså… i det mindste prøvede jeg 😉