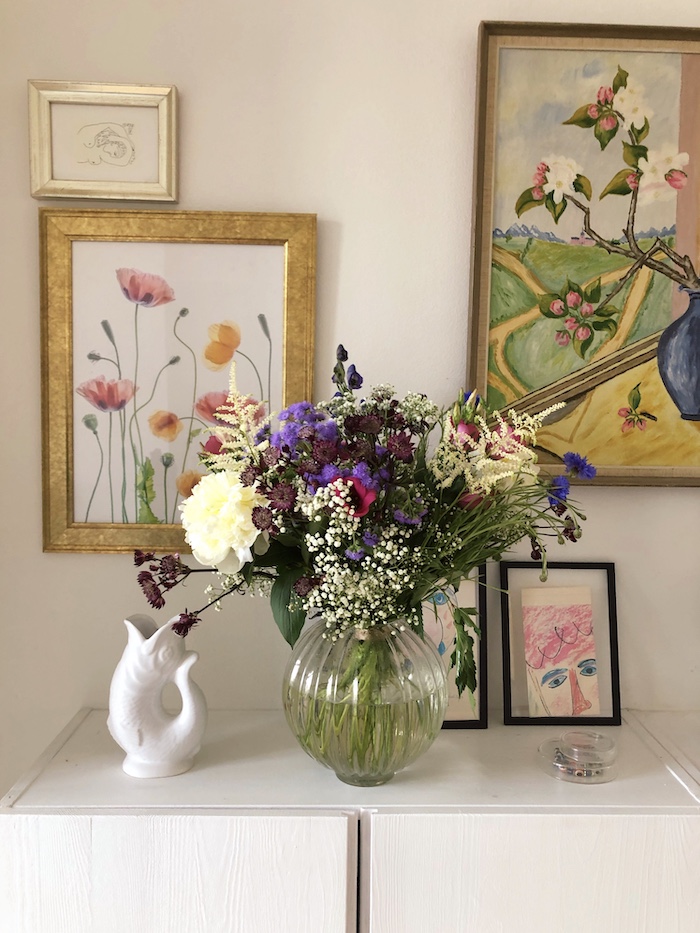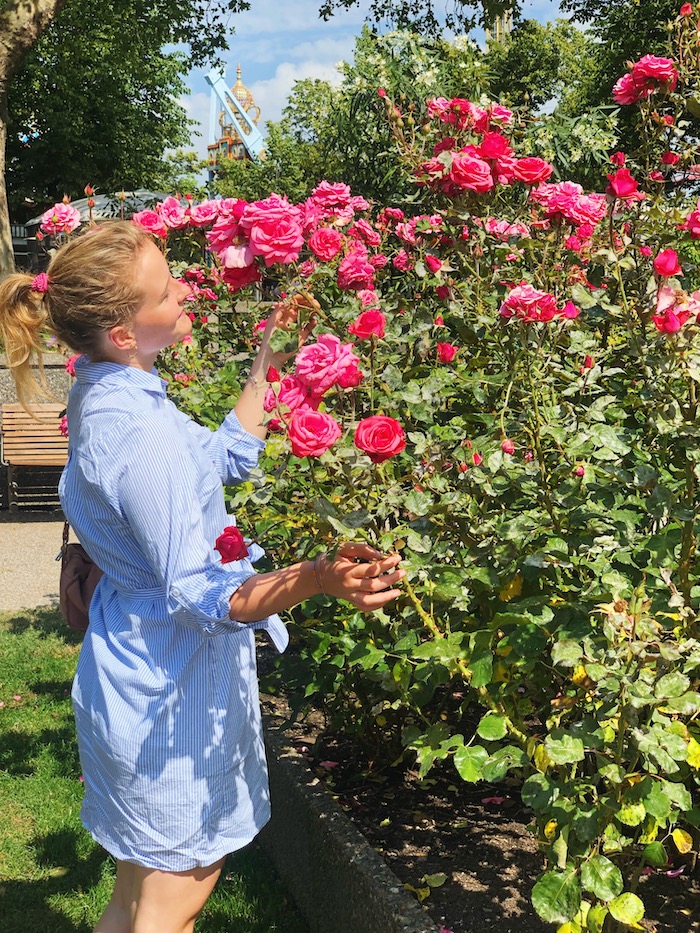 And we're officially halfway through the year, and soon it will be 2020. Reality check much? Yes, it's actually a little scary just how fast time goes. June has been a great month. From finishing my bachelor thesis, handing it in and doing the oral defense, and now I have my bachelor's degree from Copenhagen Business School. Amazing, but also weird because now I need to figure out where to channel all the time and energy I've been spending on going to school.
That means that July is the kind of month where I need to make some decisions and moves for my future. I don't have it all figured out at all, but hopefully, I will come closer to making some good decisions. Till then, here are my plans and intentions for July.
What I want to do in July…
♥ Go somewhere. It's summer! I don't know where to, I don't know when and I don't know with who. Jesus and I were trying to go to Tuscany to visit friends but the flights are crazy expensive. Fingers crossed that we go somewhere, even just for a few days.
♥ I know I wrote it before, but here we go again. Decorate my balcony with furniture, flowers and plants. Hopefully this will be the month where I get around to do it.
♥ Build the closet in my kitchen to cover the washing machine and fridge. That way, I can finally take pictures of my new kitchen and show it on the blog!
♥ Eat tons of fresh, Danish strawberries.
I especially look forward to…
♥ Having so much time on my hands. No more school to take care of. So many things I want to do; blog, workout, eat, read, sleep…
♥ A sail-trip with my parents. Maybe to Bornholm like last year?
♥ Danish summer…
What I am watching and reading… 
♥ The Handmaid's Tale. I love, love, love!
♥ I already watched it and wept, but I want to have everyone watch it too. It's such an important story. When They See Us on Netflix.
♥ Reading The Subtle Art of Not Giving a Fuck. Something I still need to learn!

Og vi har ramt den ægte sommermåned juli. Vi er officielt halvvejs gennem 2019, og rundt om hjørnet venter 2020. Hvor vildt er det lige? Det er næsten uhyggeligt, hvor hurtigt tiden går. Juni var en vild måned. Jeg afleverede min bachelor, gik op og forsvarede den, og nu er jeg færdig. Bum. Tjek ved bachelor. Og hvad så nu? Det er det, jeg skal finde ud af, og det er lige dele fedt og uhyggeligt. Hvor skal jeg nu lægge alt den energi og alle de timer, jeg har lagt i mit studie?
Sommerferien kommer lidt bag på mig. Jeg har masser af tid, og jeg har intet planlagt, når det kommer til sommerferie. Jeg ved, at jeg skal bruge tid på at kigge lidt på, hvad næste år skal gå med, og så skal jeg også holde en form for ferie. Men hvor? Og med hvem?
I juli vil jeg…
♥ Rejse et sted hen. Det er sommer! Jeg ved dog bare ikke hvor hen og med hvem. Jesus er i København nu, og vi har forsøgt at kigge på billetter til Italien for at besøge gode venner, der er i Toscana. Men ikke med meget held. Billetterne er mange gange dyrere end ellers. Jeg krydser fingre for, at vi finder på et eller andet. Ellers bliver det stenbrosferie.
♥ Jeg har skrevet det før, uden at jeg er kommet meget videre. Jeg skal indrette min altan med møbler, planter og blomster.
♥ Og mens vi er ved boligsjov, vil jeg også have bygget et skab i køkkenet, der dækker mine rør, vaskemaskine og køleskab. Så kan jeg endelig tage billeder af mit nye køkken og vise her.
♥ Spise spandevis af danske jordbær. Der findes næsten ikke noget bedre.
Jeg glæder mig især til…
♥ At have alverdens tid. Selvom græsset altid er grønnere på den anden side. Men jeg vil prøve at nyde det og bruge tid på at blogge, træne, læse, spise og sove.
♥ Ud at sejle med mine forældre. Måske til skønne Bornholm ligesom sidste år?
♥ Dansk sommer.
Hvad jeg skal se og læse…
♥ The Handmaid's Tale. Yndlingsshowet og jeg kan næsten ikke holde spændingen ud!
♥ Jeg har allerede set serien, grædt, delt den på bloggen og set den igen. Historien er så vigtig, og jeg anbefaler den til alle! When they see us på Netflix.
♥ Jeg er så småt gået i gang med The Subtle Art of Not Giving a Fuck. Noget jeg virkelig skal lære.
Hvad er dine sommerplaner? ♥