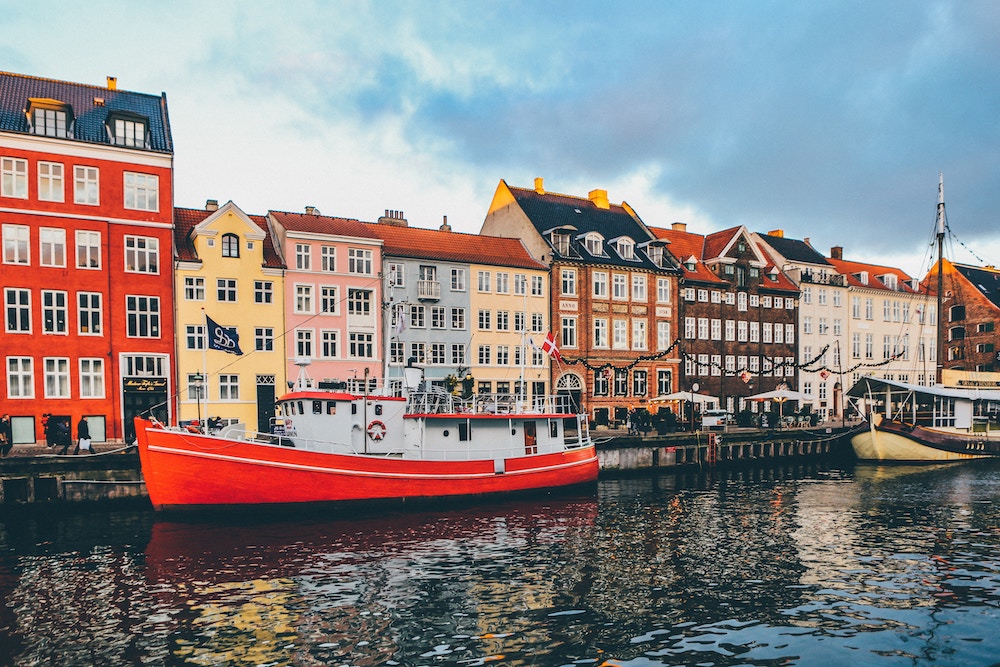 It's summertime and that means that Copenhagen is receiving hordes of tourists, which I totally understand. I was born in Copenhagen, still live here part time-ish, and I love my city! It's the perfect size. Not too small that it feels like a sleeping town in the suburbs, and not too big for it to feel enormous and take hours to get around. You simply walk or jump on a bike, and you'll be able to get a great idea of what Copenhagen is in just a few days.
And when it comes to food, fashion and art, Copenhagen's really got it going! There are so many cool restaurants, bakeries and stores which all make Copenhagen unique. Additionally, Copenhagen keeps winning cool titles worldwide, from being the greenest, cleanest European city, the top city to visit by Lonely Planet and one of the best cities to live in.
For CBS Wire, I've compiled a summer guide for Copenhagen with tons of tips. From how to do like the Danes, where to eat, where to jump in the ocean, a few hidden gems in the city and importantly, what to do if it rains. If there is one bad thing about Copenhagen, it must be the weather, but that leaves for great things to explore and enjoy indoors.
I hope you enjoy it and find it useful for your trip to Copenhagen!

Det er sommer, og det betyder at København fyldes til bristepunktet med turister, gæster, lokale, danske og udenlandske. Jeg er født i København, bor her på deltid og jeg elsker, elsker, elsker København. I hvert fald det meste af tiden 😉 Byen har en perfekt størrelse. Stor nok til ikke at føles som en flække eller soveby, men alligevel lille nok til at de fleste afstande kan klares med 20 minutters tid på jernhesten.
København er det perfekte miks af gammelt og nyt, har fede museer, mulighed for at man kan springe i vandet de fleste steder midt i byen (hvilke andre byer kan lige bryste sig med det?!), og så er byen verdenskendt for mode og mad. Her ligger nogle af de bedste modebutikker, restauranter og caféer. Denne skønne kombination gør også, at København vinder priser og titler verden over, såsom den grønneste, reneste by i Europa, topdestinationen af besøge i 2019 af Lonely Planet og en af de bedste byer at bo i i verden. Det er lige før, at jeg kniber en lille tåre.
I den sammenhæng har jeg skrevet en ultimativ sommerguide til København for CBS Wire. Her kan du finde tips til hidden gems i byen, hvor du skal spise henne, hvor du kan hoppe i bølgen blå, og ikke mindst, hvad du skal lave i København, hvis det regner. Det må være det største minus ved København – vejret. Men man kan jo heller ikke få det hele… 😉
Jeg håber, den kan inspirere til nogle skønne oplevelser.